Technology is rapidly changing how consumers manage and think about money, but it's also helping to reshape the financial industry as a whole. The past year saw massive developments in technologies related to blockchain and artificial intelligence — and those developments show no sign of slowing down. Here's what Chicago's fintech leaders are watching in 2018.
A provider of independent investment analysis, Morningstar specializes in keeping abreast of finance trends. To Stephen Rylander, head of technology for workplace and individual investor products, one of the most interesting things to look out for is how the emergence of machine learning changes the way people invest their money.
Which fintech trends are you watching this year?
We really need to keep an eye on how machine learning is influencing the passive decisions being made by and for investors. As algorithms move deeper into advice, advisors and investors may not realize the biases being generated.
Which emerging technologies will have the biggest impact on the industry in 2018?
Security technologies around encryption and voice will start to take shape. Investor and consumer trust in the markets, credit and technology suggest people aren't satisfied with the norm. There aren't enough heuristics used to encrypt data at rest and in transit, and the emergence of unique voice pattern activation — led by Amazon and Google — will start to drive changes in the industry.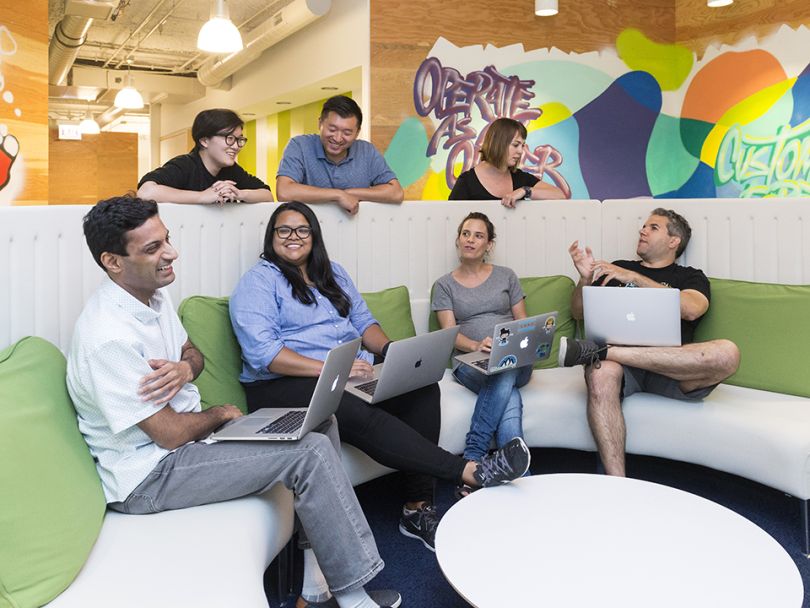 With roots in the online lending industry, Enova uses machine learning and analytics to gain a nuanced understanding of a customer's creditworthiness. But the company also makes its decision engine available to other companies. Sean Naismith, head of analytics services at Enova Decisions, said the biggest trend he's watching in fintech is how machine learning will continue to shape new aspects of business.
Which fintech trends are you watching this year?
Heading into 2018, businesses will seek solutions that enable them to make analytics-and-technology-driven decisions, in real time and at scale. Automated decisions driven by technologies like machine learning can continuously improve the bottom line since they become incrementally more accurate over time.
Which emerging technologies will have the biggest impact on the industry in 2018?
AI and machine learning continue to grab headlines, and for good reason: they have the potential to improve every aspect of business. The challenge for many companies will be finding a way to integrate these new technologies with their existing infrastructure in a cost-effective and compliant way. Digital decisioning platforms that can bridge this gap have the potential to make a meaningful impact in 2018 and beyond.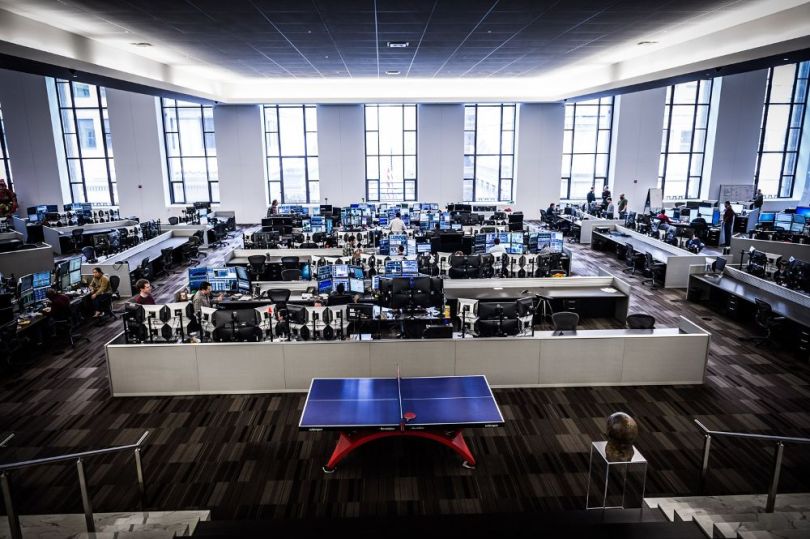 Powered by a suite of proprietary trading technology, PEAK6 uses data to manage risk in the options market. In the upcoming year, the company's engineering team expects algorithmic decision-making and blockchain technology to become increasingly important across fintech companies of every stripe.
Which fintech trends are you watching this year?
Palak Jain, engineering manager: Technology will drive financial decisions. Machine learning and data analytics aren't new concepts in fintech, but companies still rely heavily on humans for input into the decision making process. But the field of machine learning has seen a lot of growth, and as people increasingly understand and trust algorithms, we will start to rely less on people to make decisions. A lot of fintech firms are already moving in this direction.
Paul Whalen, software engineer: Additionally, roboadvising — that is, algorithmic allocation of an investor's money — will continue to grow and become more like actively managed funds. Industry-specific electronically traded funds are growing, allowing for a new form of passive investing where people buy into industries or "ideas" rather than individual stocks. Some newer roboadvisors even support custom ETFs.
Which emerging technologies will have the biggest impact on the industry in 2018?
Luke Peeler, software engineer: Blockchain technology. People have known about Bitcoin and other cryptocurrencies for a while now, but we are increasingly seeing a focus on teaching people about the technology behind it — and that technology's potential.
One potential application is around clearing and settlement of securities transactions. Currently the processes are very manual and dominated by many centralizing institutions. That means that there are several interfaces between entities, increasing the risk for mistakes and delays. Fintech firms leveraging blockchain technology to streamline this process is something to look for in the near future.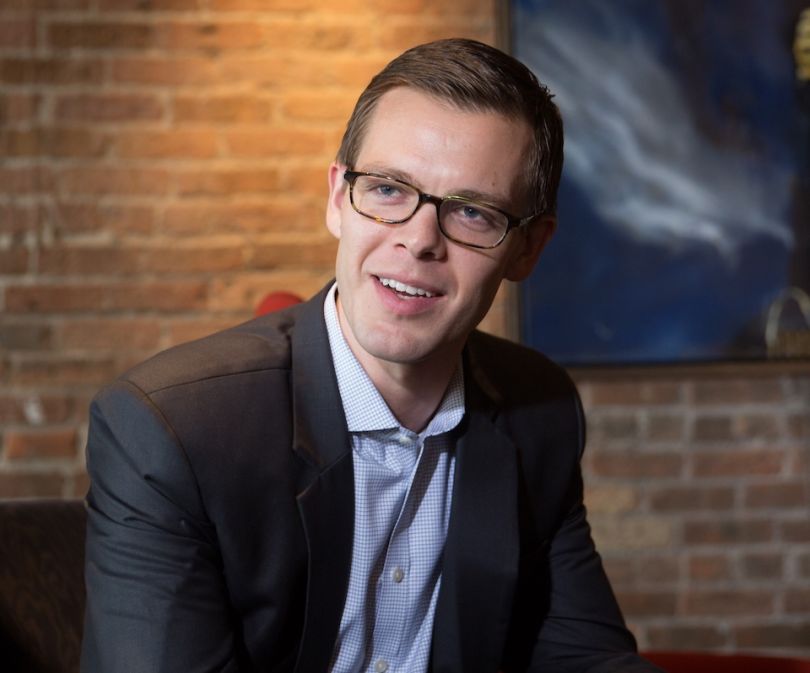 The venture capital arm of Chicago's Jump Trading, Jump Capital focuses heavily on fintech investments. Vice President Peter Johnson said his firm is keeping a close eye on how the rise of cryptocurrencies will shape the fintech industry in the year to come.
Which fintech trends are you watching this year?
Increasing partnerships between financial institutions and fintech startups. Financial institutions are increasingly viewing partnerships with fintech startups as the fastest and most efficient way to innovate. We have particularly seen this with partnerships to improve the consumer experience — including partnerships with Mirador, AutoPay and Narrative Science in our portfolio. In 2018, we expect this trend to accelerate as financial institutions look to fintech to both improve the consumer experience and improve internal operations.
Another thing that will be really interesting is to see how and when financial institutions partner with startups to embrace not only blockchain technology, which they have been doing, but also digital assets as a new asset class.  
Which emerging technologies do you think will have the biggest impact on fintech in the year to come, and why?
Bitcoin and other digital assets will have the greatest impact on fintech in 2018. Last year was a big year for digital assets to establish themselves as a new asset class. 2018 will be a big year for an ecosystem of software and services to develop around this new asset class. Some examples of this include institutional-grade trading venues and trading tools, as well as banking, custody and compliance technologies.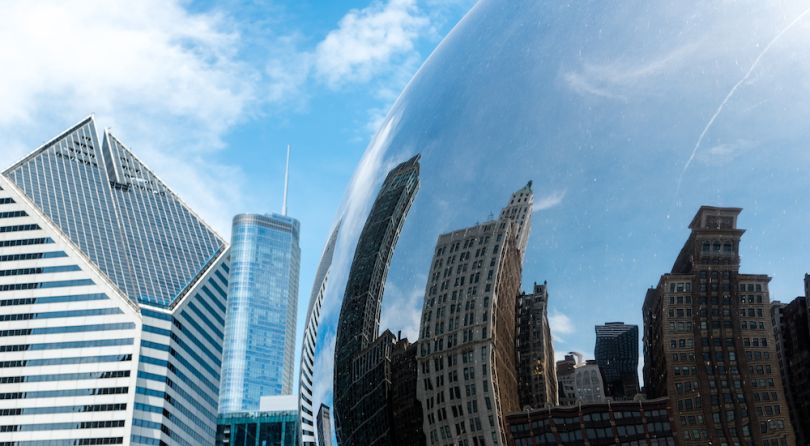 A pioneer in online brokerage, E*Trade's technology makes it easier for traders and investors to manage their own portfolios. Jolie Fleming, the company's senior vice president of mobile, web and investing, said mobile technologies will increasingly shape her industry in the year to come.
Which fintech trends are you watching this year?
Direct firms, like E*TRADE that lead with digital, are becoming a place not just for active traders but for any investor type. We continue to see interest in the hybrid model as investors grow more comfortable with assisted digital solutions. Mainstream investors still want a human hand when they need it, but they are increasingly turning to sophisticated digital solutions, once reserved really only for professionals, to accomplish important tasks like starting to save for retirement or rebalancing a portfolio.
Cost transparency will also play an integral role in the future. Many investors are realizing that if all they want is a simple, low-maintenance investing approach — one that utilizes modern portfolio theory and timely rebalancing — they don't have to pay high management fees for that service.
Which emerging technologies will have the biggest impact on the industry in 2018?
Today's traders and investors expect mobile to be a full-service channel, not a secondary experience to be used when they are away from their desks. For many traders and investors, mobile apps are their desktop. While great advancements have been made in recent years, there is so much more we can do with the mobile channel.
As we look to the future, the importance of thoughtful design and a seamless user experience has never been more important. Investors today face an array of complex investment choices, which require scrupulous analysis prior to investing. Design can address the complexity of investing and empower users to feel confident in the decisions they make.