Tech companies are known for having spectacular offices, and Chicago's leading firms are certainly no exception. For an inside look at the spaces local techies enjoy while at work, we reached out to six of the city's fastest-growing companies — and the photos they sent us certainly left their marks.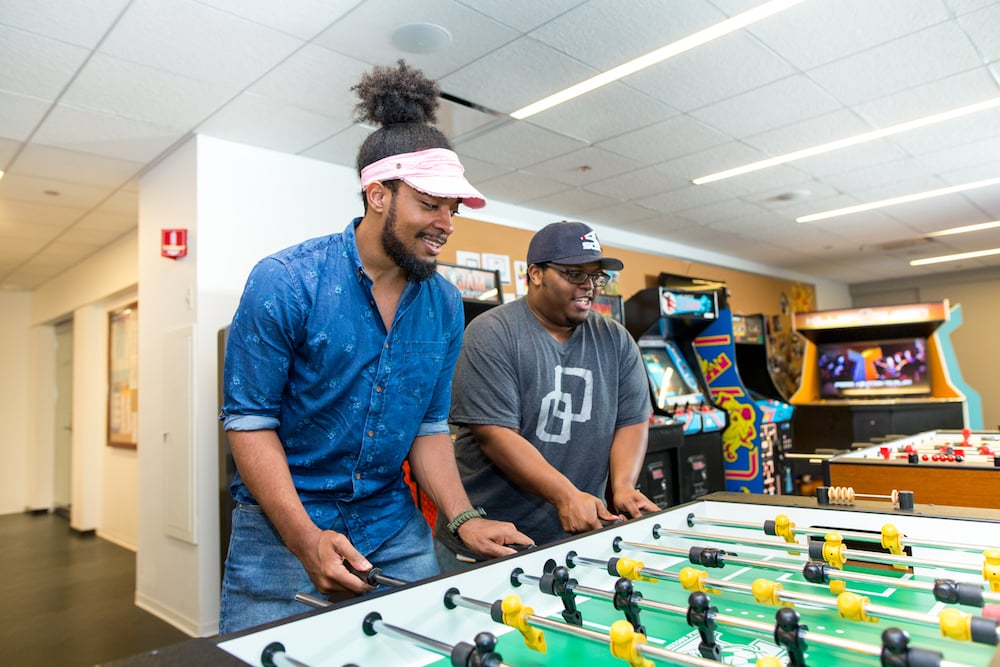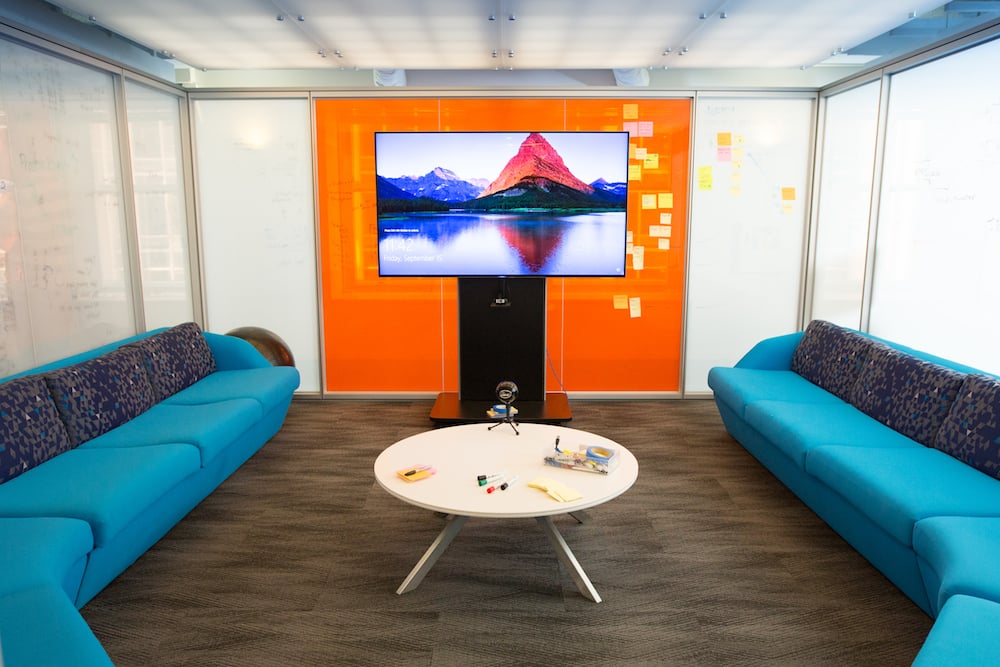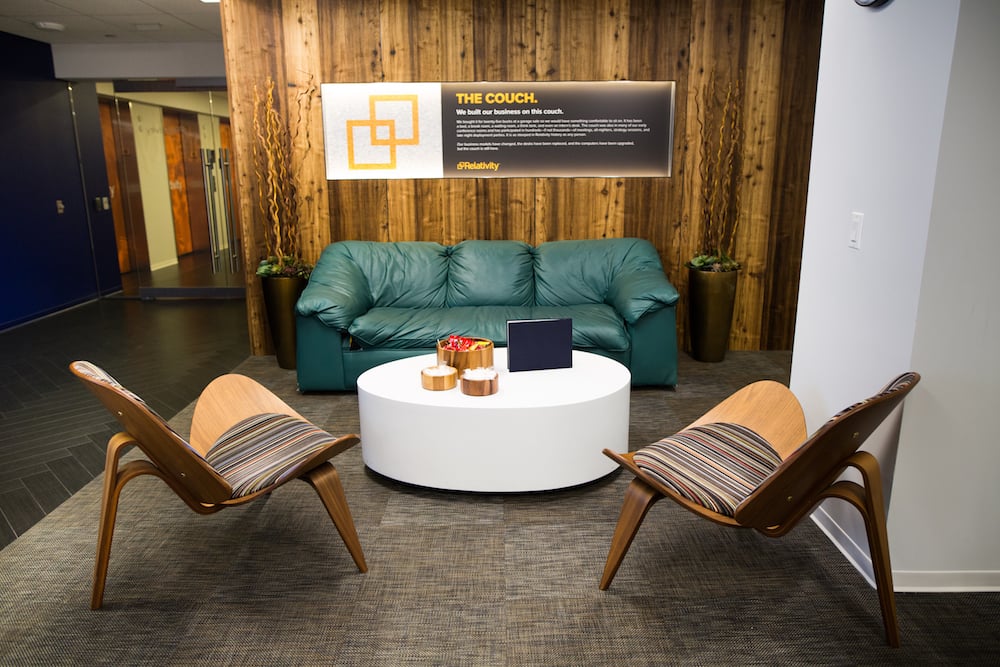 What they do: Relativity makes software that helps legal teams work more efficiently. The company uses artificial intelligence technology to analyze and structure vast quantities of text documents, highlighting areas that warrant manual review.
Location: 231 South Lasalle St. (The Loop)
Square footage: 160,000
Favorite design feature: "We name our meeting spaces after Chicago buildings, neighborhoods and, on our new fifth floor, streets. It's a rewarding challenge to name these spaces in a way that reflects the diversity and rich culture of all areas of the city, because in the end it's not about avenues and edifices, but how our spaces acknowledge the backgrounds of our workforce," said JC Steinbrunner, creative director.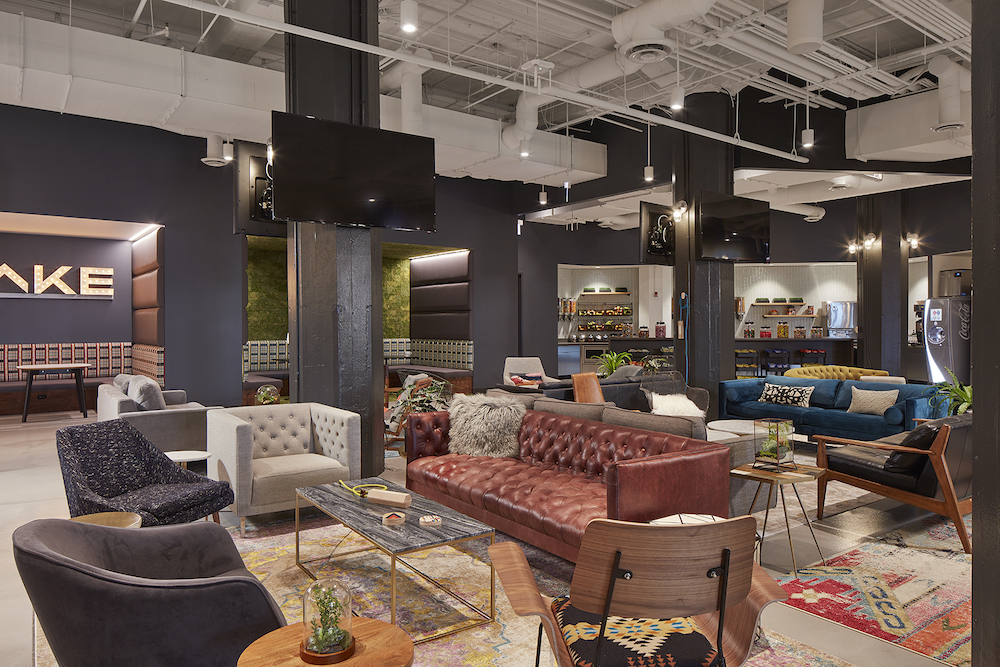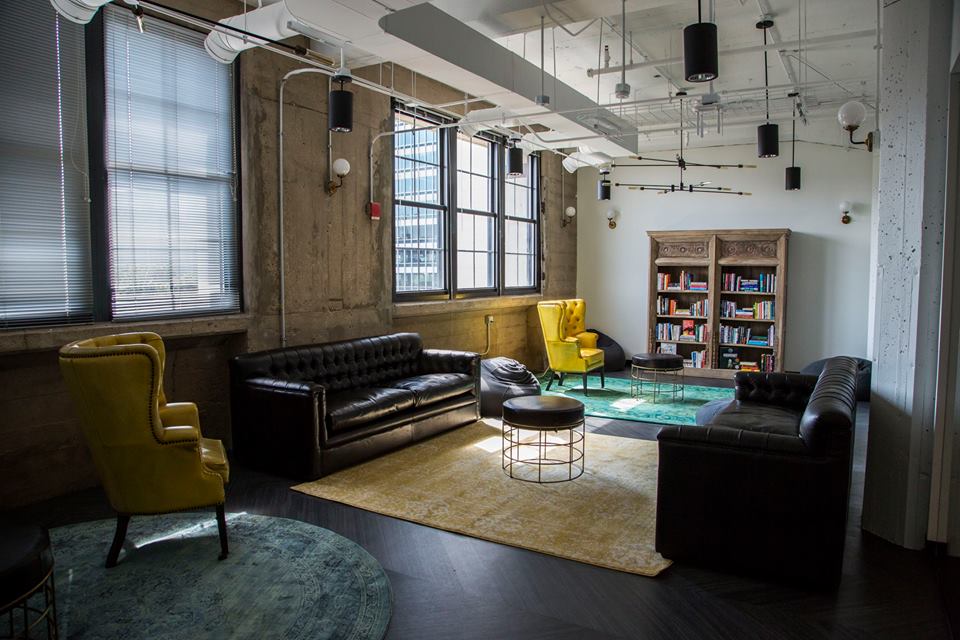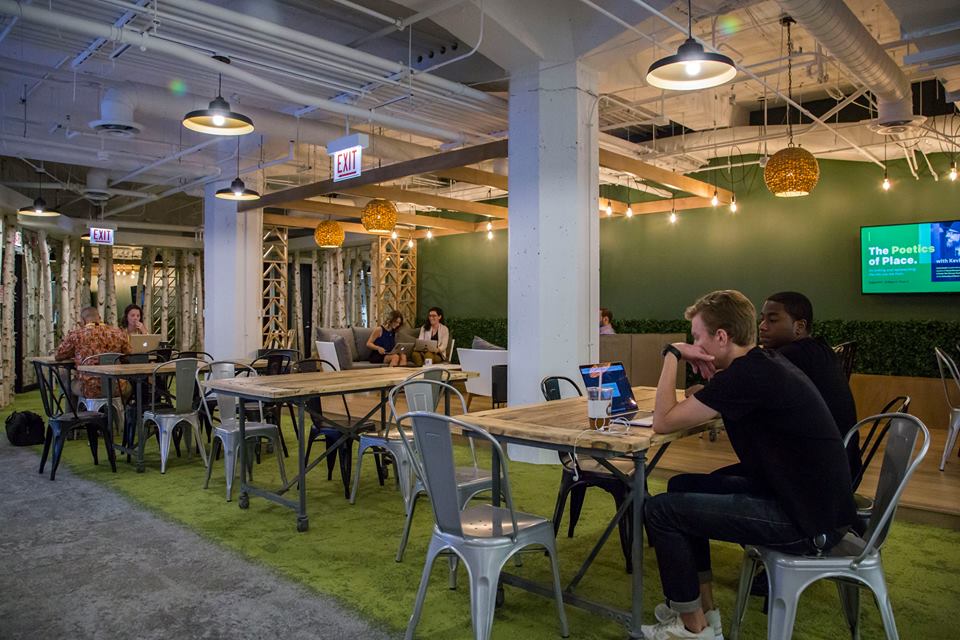 What they do: Uptake combines machine learning and IoT technology to help major industrial organizations improve their operations. The company's platform is used by companies to predict equipment failures, reduce energy usage and prevent unnecessary downtime.
Location: 600 West Chicago Ave. (River North)
Square footage: Approximately 135,000
Favorite design feature: "We've achieved an eclectic blend of modern and rustic design throughout the office, and we always try to keep the space from feeling too corporate or sterile. 600 West Chicago Avenue is an expansive former warehouse building, and you still get that feeling from the original architecture," said Gillian Frackelton, senior special projects lead. "We've woven in the personality of Uptake with our choices for furniture, lighting and pops of color, along with unique features like a piano for employees, artwork done by local Chicagoans and an indoor patio space. We're passionate about creating an environment that encourages innovation and play. We also added things into the design like a meditation room and a no-tech library without too much prescription around how the rooms should be used."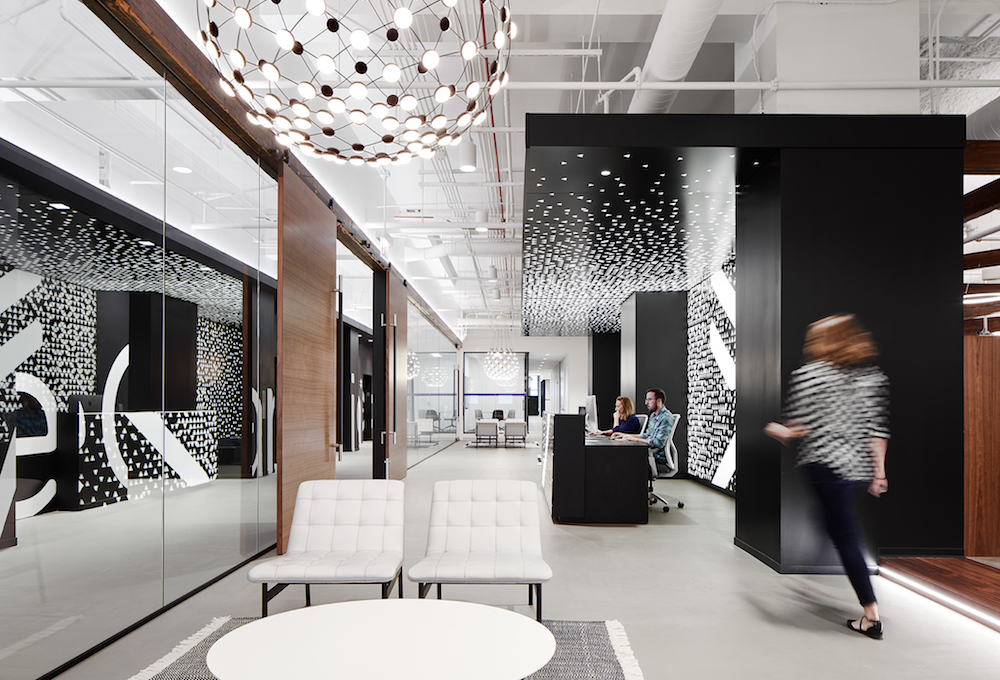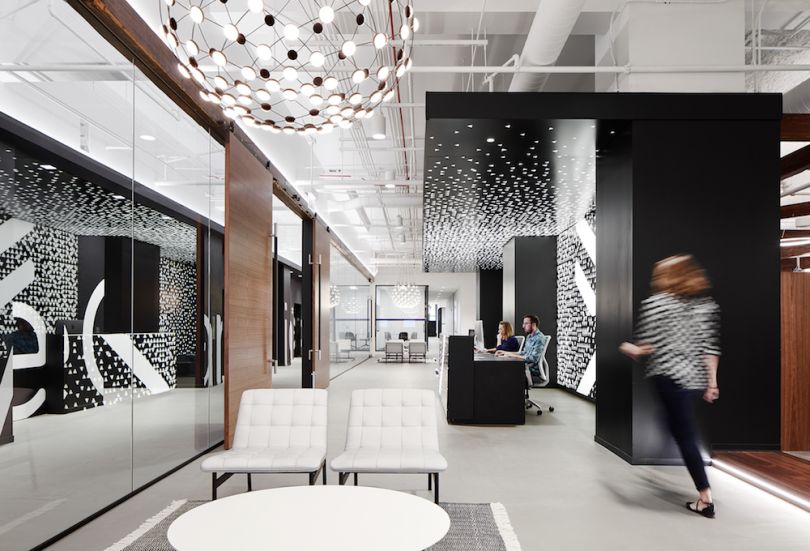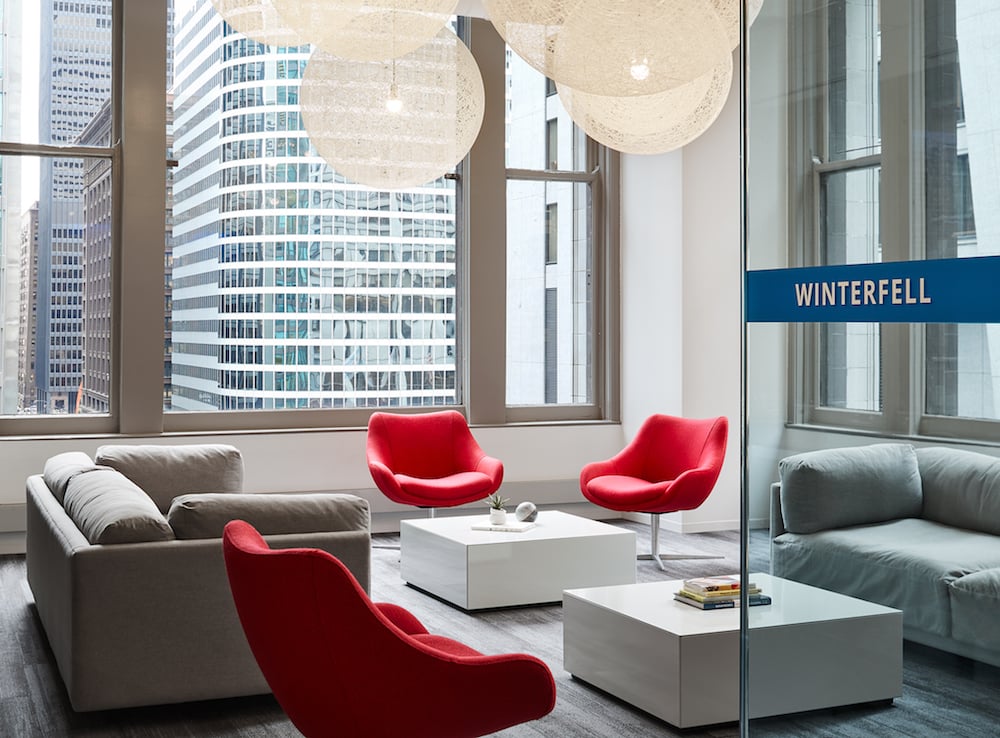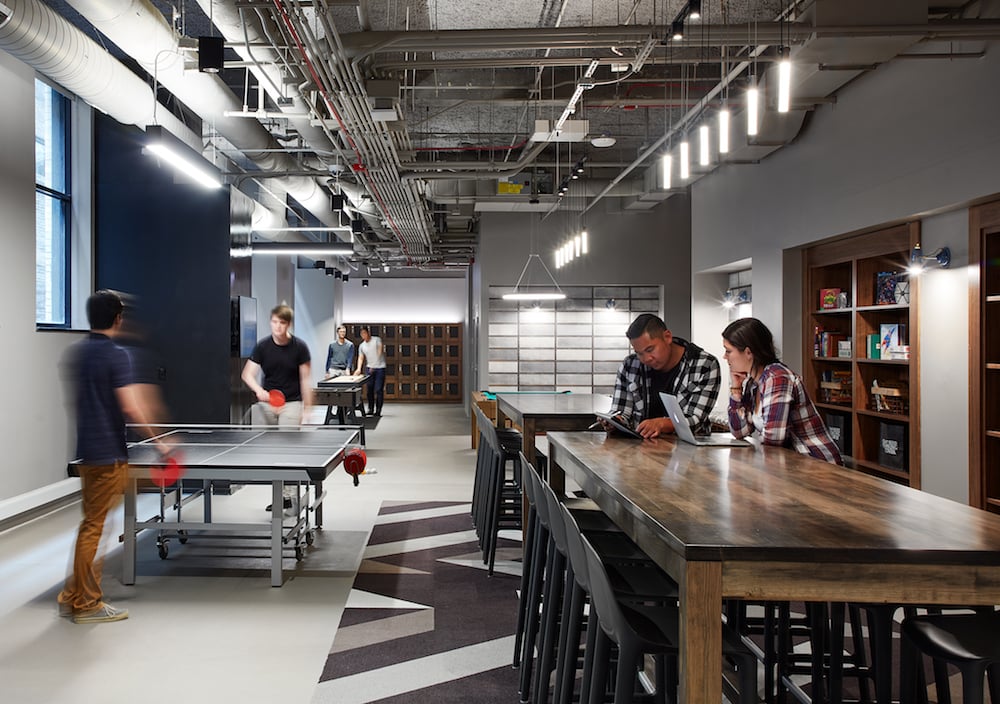 What they do: ActiveCampaign's suite of marketing automation tools let businesses deliver targeted messages based on how consumers are interacting with their websites.
Location: 1 North Dearborn St. (The Loop)
Square footage: Over 52,000
Favorite design feature: "At the center of our space, Mos Eisley Cafe is a team favorite, where catered lunch is brought in for the team daily," said Denise Bindelglass, VP of people. "It serves as a hub for all things ActiveCampaign, whether that means a spot for stand-ups in the morning, all-hands meetings or hanging out for after-work drinks. Other favorites include the breakout rooms named after fictional places and the game room, complete with a hidden speakeasy."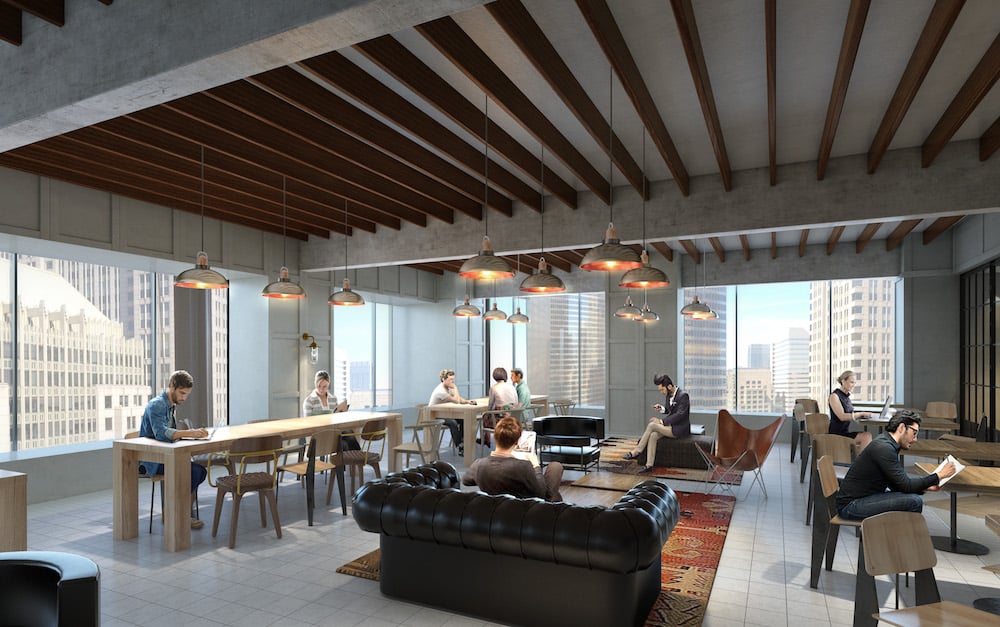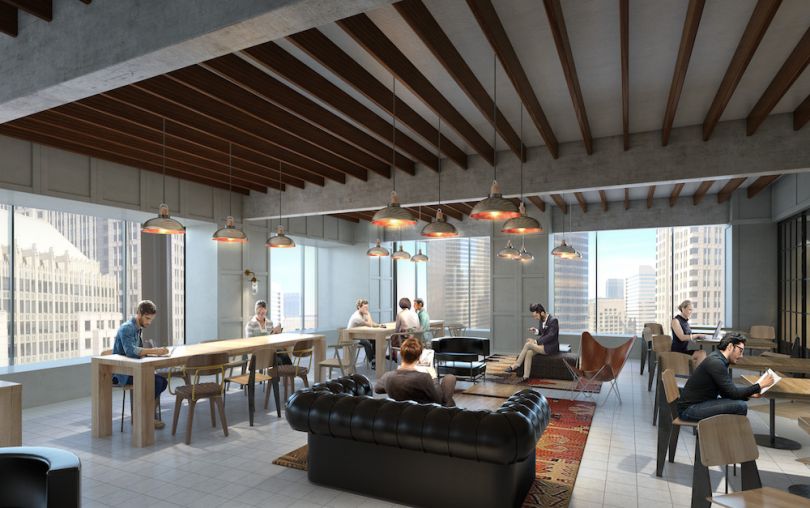 What they do: BenchPrep makes browser-based and mobile learning software for exam preparation and continuing education. The company partners with organizations like ACT, GMAC, HR Certification Institute and Infusion Nursing Society.
Location: Willis Tower (The Loop)
Square footage: 15,000
Favorite design feature: "The office embodies an open floor plan with a Chicago theme throughout, with all meeting rooms named after a different city neighborhood," said Ujjwal Gupta, co-founder and chief operating officer. "There are many great aspects to this office design, but on the 57th floor of the Willis Tower, having floor-to-ceiling windows that provide breathtaking views of the entire city surpasses everything else."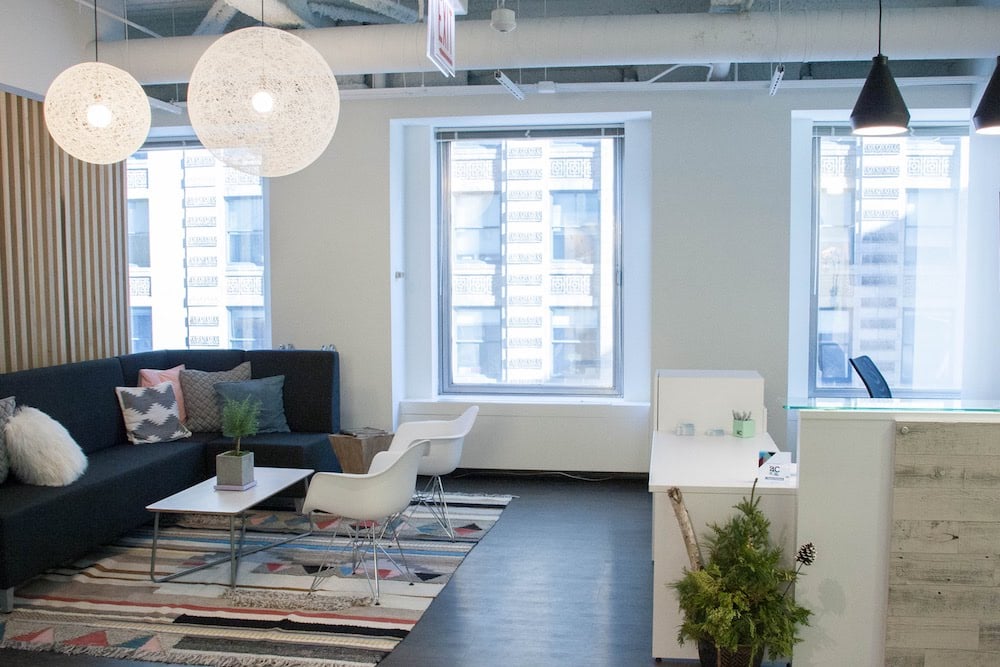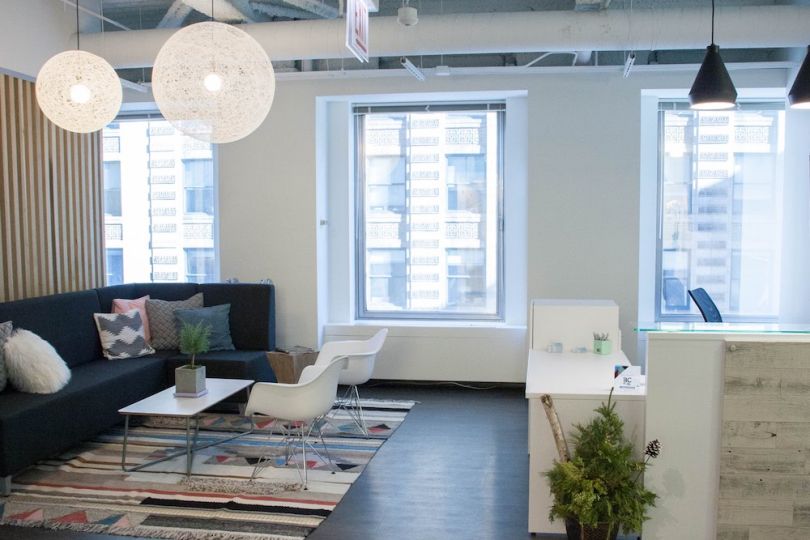 What they do: 4C makes data-driven marketing software designed specifically to reach consumers in multi-screen environments, aiming to sync social media ads on your phone with whatever's happening on your TV screen.
Location: 1 East Wacker Drive (The Loop)
Square footage: 14,500
Favorite design feature: "Our new office is truly designed for the way our team works — whether that's working collaboratively across groups or on individual projects," said Kim Norwesh, chief human resources officer. "We have several different spaces beyond traditional conference rooms that were created to fit these needs. For example, we have an amazing quiet room where employees can work uninterrupted or have a zen moment, and a makerspace that's dedicated to innovation and freethinking — so no screens are allowed!"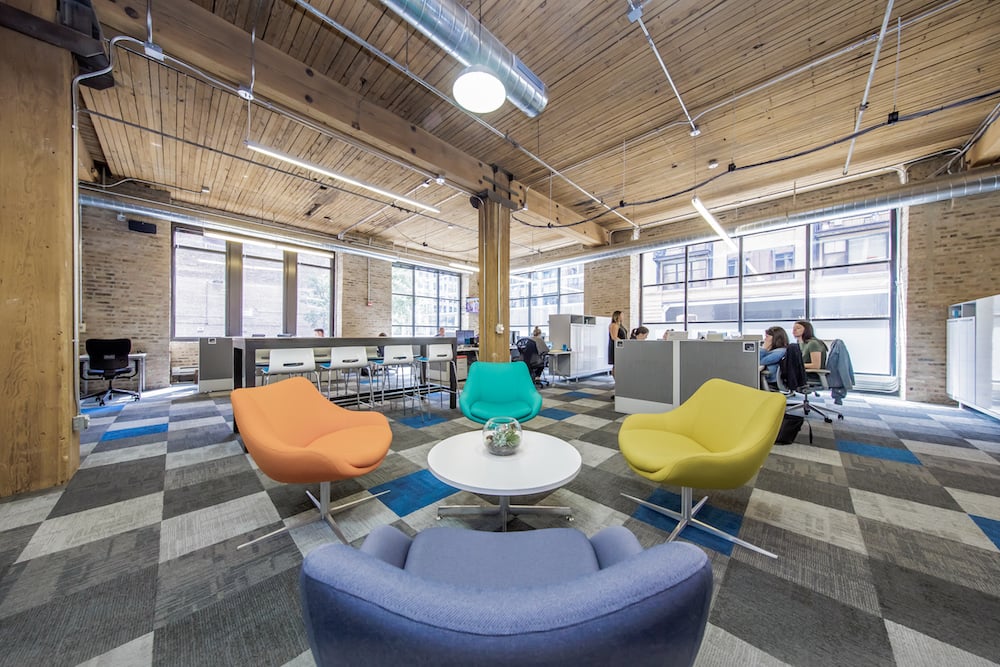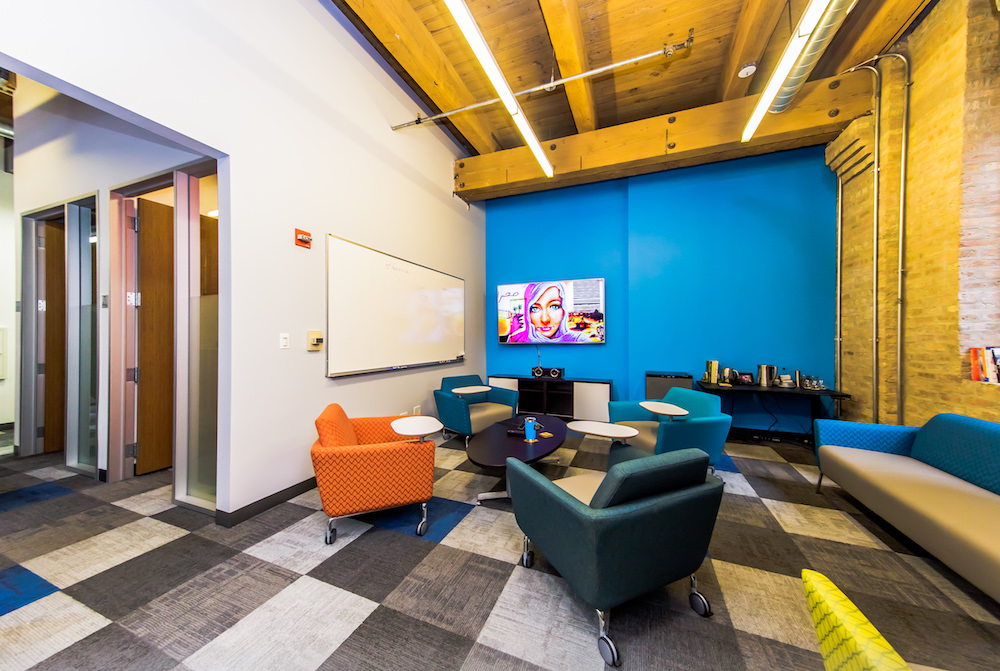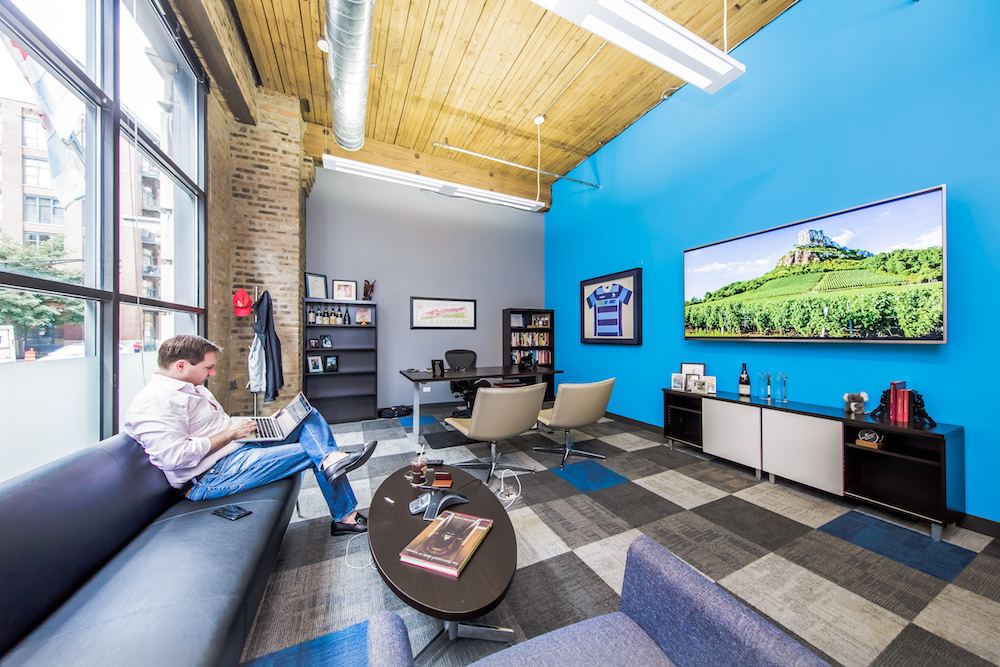 What they do: By combining CRM data with consumer insights to craft targeted campaigns, Target Data helps companies unlock insights hiding within their customer data to boost their bottom lines.
Location: 626 West Jackson Blvd. (West Loop)
Square footage: 6,586
Favorite design feature: "Our space has an industrial loft style not a lot of offices have. It's bright and vibrant with huge windows letting in a lot of natural light," said Marshall Gibbs, chief operating officer. "We have a large custom café, and I also like the teaming space in front of the offices and meeting rooms in the center of the office. This includes two high-top tables and four low, modern seats for collaboration."