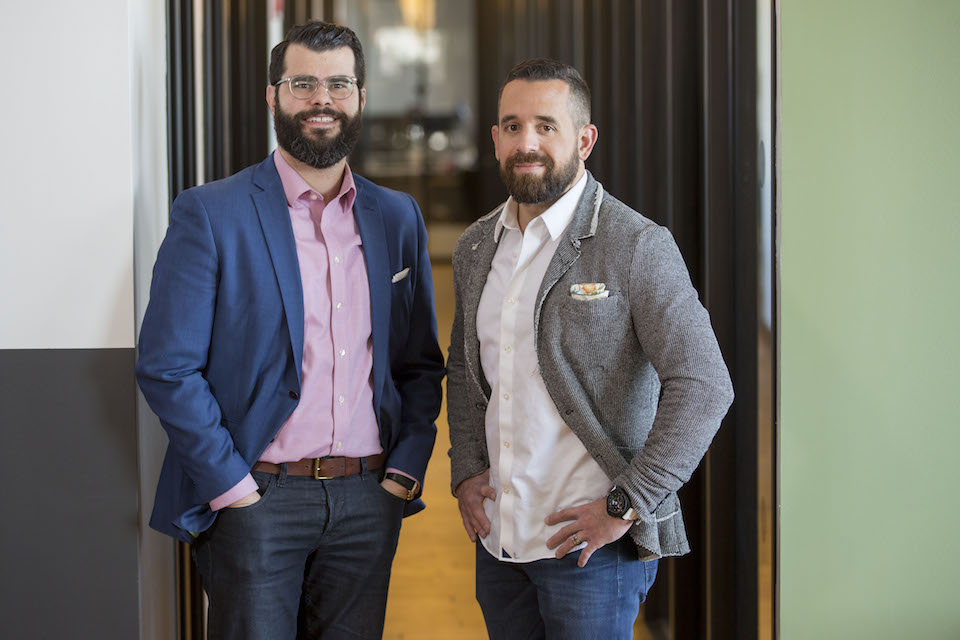 For many founders, building software that solves a business need is the easy part. The hard part is going out into the world and getting companies to actually buy what you're selling.
Matt Green and Jeff Rosset are all too familiar with this problem from their work at Sales Assembly, an organization helping local growth-stage startups scale their sales efforts. After hearing many times how early stage companies were in need of a similar service, the pair decided to launch VentureSCALE.
"VentureSCALE is built for tech CEOs who are in a sort of sales no man's land," said Green. "They've built a team of maybe 10 to 15 people, raised a bit of capital but they're still the ones who are out there leading the company's sales efforts and building the internal sales strategies and infrastructure."
Green and Rosset said VentureSCALE was built to be as founder-friendly as possible. Ten to 12 companies will be admitted into the program, which lasts 90 days. The cohort meets once every two weeks for half-day sessions designed to teach founders everything from sales fundamentals and lead generation to metrics and forecasting. In addition to their time in class, the cohort meets once a month for a lunch and learn featuring a high-level tech exec.
These lunches aren't the only chance VentureSCALE members have to interact with tech execs who have been there and done that. All CEOs in the cohort are paired with mentors, which include local investors, CEOs and chief revenue officers.
We want VentureSCALE to be seen as the that thing you must do when you're working to grow your early stage startup."
"We have about 70 mentors already signed up," said Rosset. "What's cool is they don't get anything out of this except the joy of helping other people and companies. That's the cool thing about Chicago and a testament to our tight-knit tech scene."
All mentor pairings are made strategically to make maximum impact. For example, companies building enterprise HR software will be paired with a VP of sales who sells similar software and an investor who has put money into a similar company.
When designing the curriculum for VentureSCALE, Green and Rosset leaned heavily on their professional experience, both at Sales Assembly and elsewhere. They also took a page from several of Chicago's successful B2B software companies.
"Every company is different, but if you peak under the hood of companies like Sprout Social or G2 Crowd, you'd see that the nuts and bolts are very similar," said Rosset.
Applications for VentureSCALE's first cohort are now open. According to Green, over 40 companies have applied to date, averaging eight employees in size and $1.3 million in funding. All of them are B2B and the majority are from Chicago, although applications from Milwaukee, Kansas City and Indianapolis have been received.
"We want VentureSCALE to be seen as the that thing you must do when you're working to grow your early stage startup," said Rosset. "After a company has found their product market fit, raised their seed round and then wants to know what's next, we want them to think of VentureSCALE."