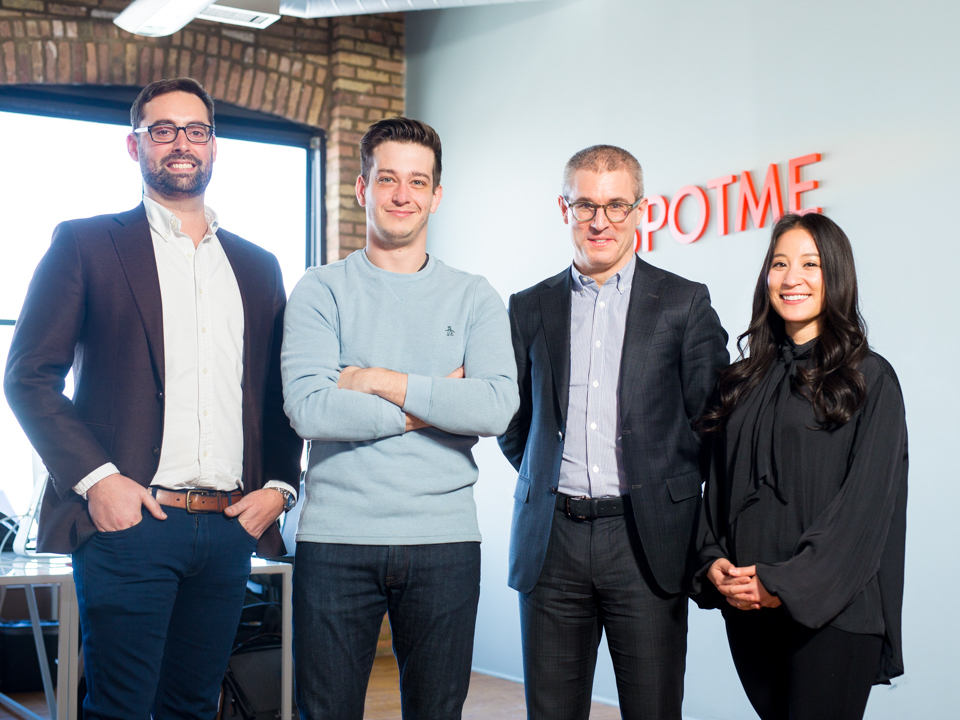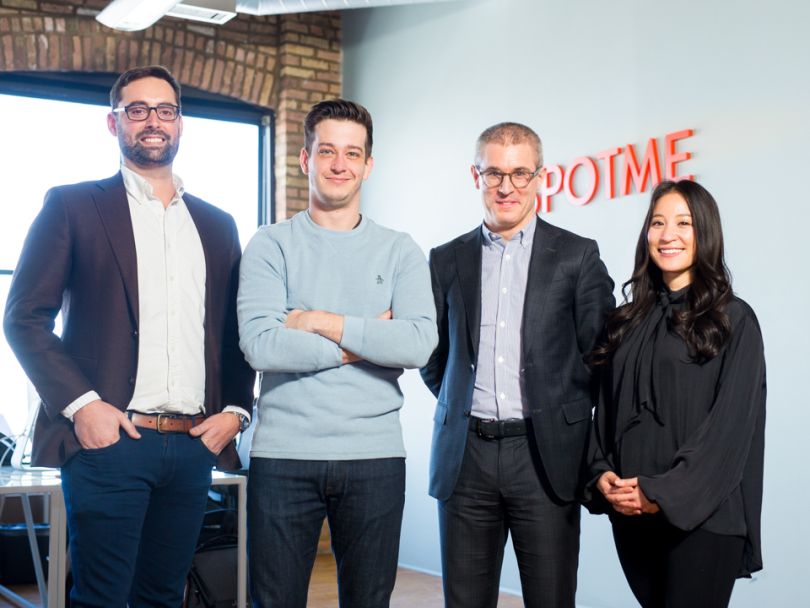 Like a lot of global companies, one challenge SpotMe faces is creating a unified culture. But CEO Pierre Metrailler has a unique stance on this. He's not out to create a cookie-cutter culture in which every employee or office should fit.
"There's a misconception that you always need to unify culture," he said. "But every one of our offices around the world has its own unique culture."
Instead, Metrailler establishes a common bond among team members through shared values. And he makes clear the company's priorities: Everyone knows what SpotMe won't compromise on.
There are other ways SpotMe creates unity among globally dispersed teams. People in global roles serve to bridge locations — like global program manager Daniel Lotyczuk, who splits his time between the Chicago and Swiss offices.
Additionally, new team members are often invited to travel early on, working events with their overseas colleagues.
"One of our new hires actually spent his first day at an event in Singapore," said Metrailler. "I think that's something he'll remember for the rest of his life."
We sat down with Metrailler, Lotyczuk and two other SpotMe leaders to learn more about the company's culture, how they keep team members inspired and what they look for when hiring.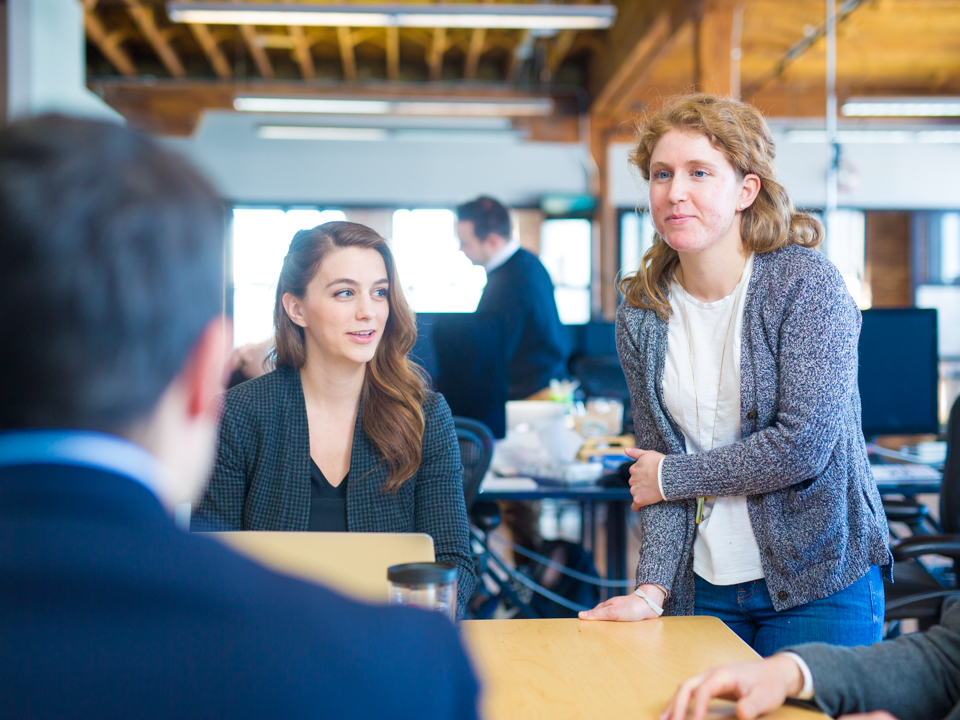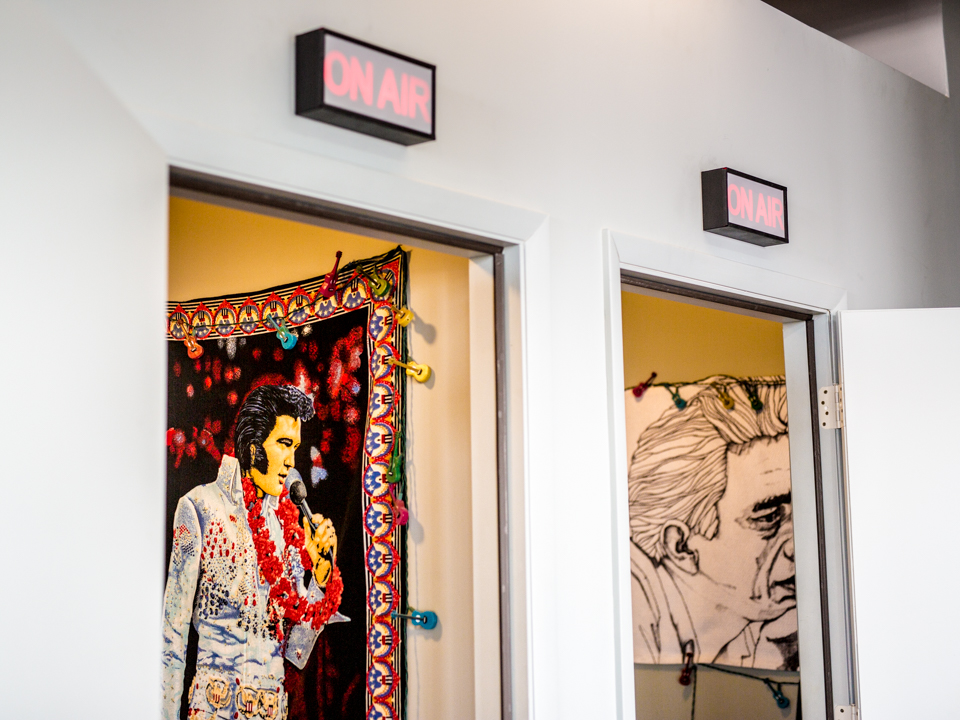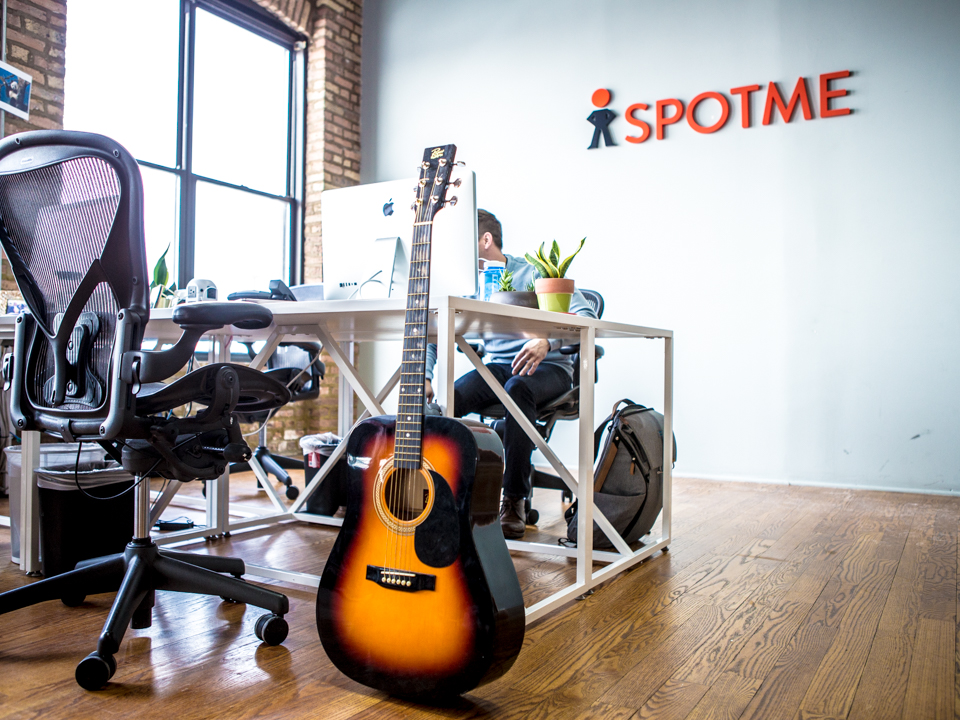 FOUNDED: 2000.
WHAT THEY DO: SpotMe is a technology and service provider of enterprise engagement platforms. Its focus is on live events, virtual and hybrid meetings and long-term engagement.
WHERE THEY DO IT: Chicago; ​New York; ​Lausanne, Switzerland; Sofia, Bulgaria; and Singapore.
CHIEF XTREME OFFICER: Sky running and ski mountaineering are two of CEO Pierre Metrailler's hobbies.
SOFT ROCK: SpotMe's Chicago office feature Elvis and Johnny Cash-themed quiet rooms.
WHAT'S IN A NAME: SpotMe was founded as a hardware startup. Its devices helped event attendees find or "spot" one another, hence the company's name.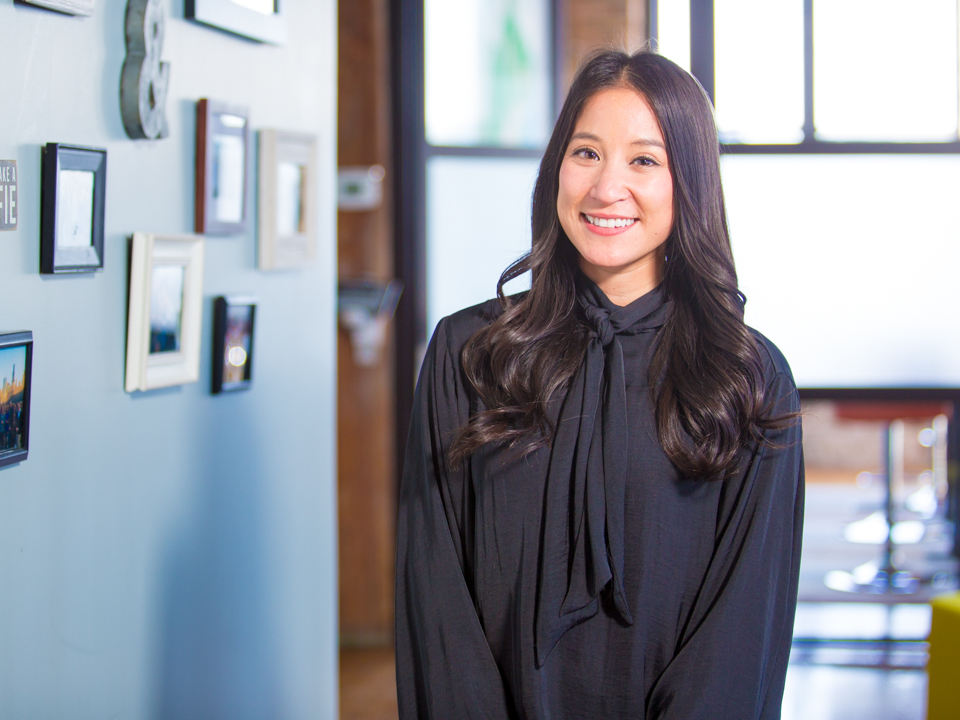 WHO WE SPOKE WITH
Daniel Lotyczuk, global program manager:  Head of business development for "societies," which includes medical societies, nonprofits, NGOs and think tanks.
Pierre Metrailler, CEO: Always blocks off time to think about long-term strategy; encourages employees to do the same.
Alex Schneider, sales engineering manager: Leverages his technical product expertise to help sales team work effectively with clients.
Ali Tamashiro, marketing manager: Responsible for SpotMe's communication, brand positioning and marketing strategy.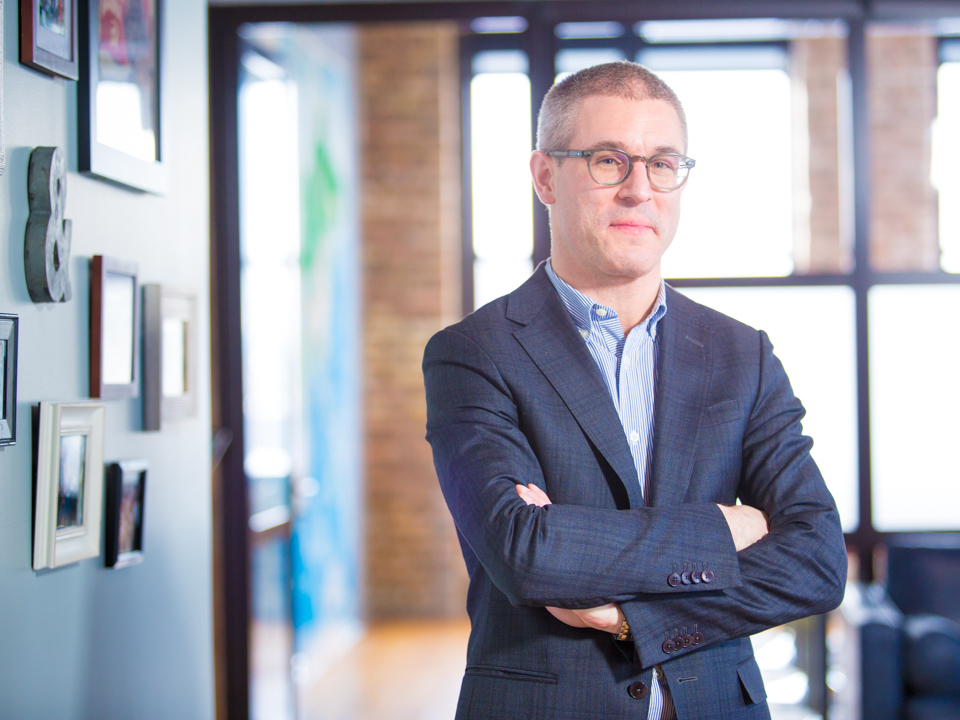 Tech CEOs are busy people. How do you divide your day, Pierre?
Metrailler: I always try to strike a good balance. I budget 40 percent of time for my team, because that's what's most important to me. I set aside another 40 percent for customers, and I leave about 20 percent slack for anything unexpected. I always try to block off free time to think about long-term projects or strategic goals, and I encourage everyone in the organization to do the same.
The space you're in has gotten very competitive recently. How does SpotMe keep up with industry changes and separate itself from the pack?
Lotyczuk: Not all events are the same. Not all clients are the same. A user conference will have different needs than an annual medical society meeting. We offer solutions and professional services unique to the businesses we work with.
Tamashiro: We're upgrading our platform, specifically our digital workspace engagement app. Our goal is to position SpotMe as an engagement platform, so we're redoing our website, communications strategy, sales material and many other things. It'll take time but I'm really excited for us to reach new audiences and to craft our new messaging.
Metrailler: We have fantastic software, probably the best in the industry, but our primary goal is not to be a SaaS whatever company. That's more a consequence of what we do, and that's what sets us apart. We don't really care about the competition and just want to help our customers with their business problems.
We don't really care about the competition and just want to help our customers."
Can you describe SpotMe's culture?
Tamashiro: I come into work every day and feel that I'm supported by everyone here. We recently held our first-ever global management retreat. It was eye-opening to learn that we have so much in common and to dig in deep and talk about larger issues and long-term goals. After the two-day retreat, the team felt much more aligned. That speaks to the sense of unity present across the whole company.
Schneider: Working in a company filled with people from diverse backgrounds means there will always be unique outlooks and different approaches to solving problems. As Ali said, it's so great to see that we all share the same concerns when you strip everything away. SpotMe is so diverse — but we all share a common bond.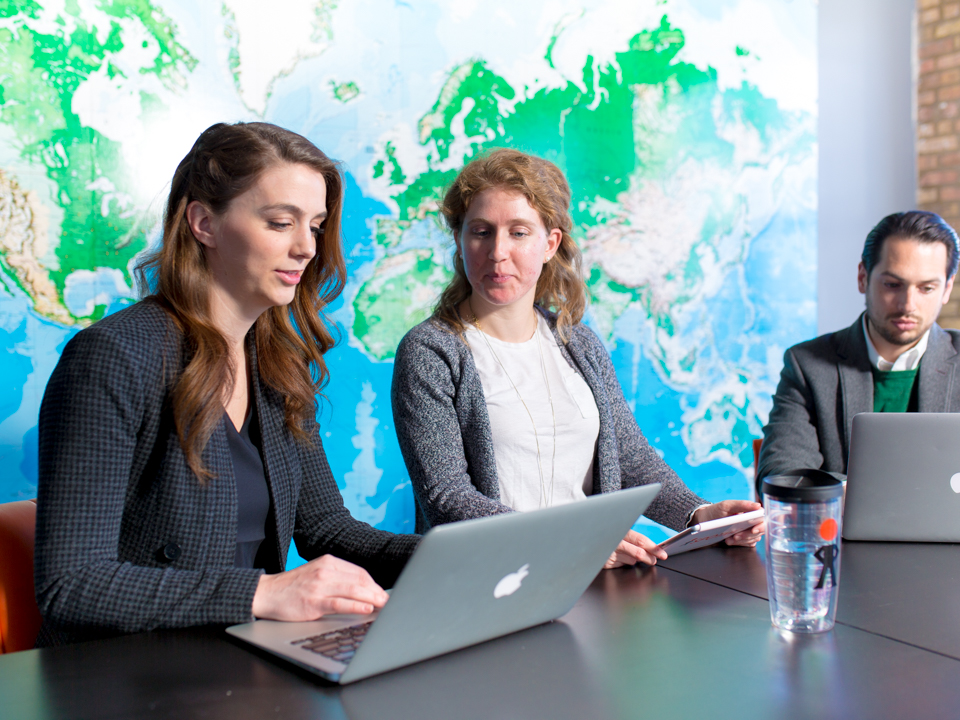 How do you create that bond when your team is spread across the world?
Lotyczuk: One thing we've done is to create global roles. I've been based in Chicago for the past year, but I go back and forth to Europe monthly. In a way, I'm a link between our Swiss and American teams. A lot of people regularly travel between offices, and I think that helps unify our culture.
Metrailler: Navigating this can be very tricky at first, but it's extremely enriching. That being said, I think there's a misconception that you always need to unify culture. Every one of our offices around the world has its own unique culture. What's most important is having a set of shared values, a list of things everyone knows that we do not compromise on as a company.
SpotMe is at the intersection of two demanding industries, events and tech. How do you keep new hires from feeling overwhelmed?
Schneider: We've got a support and training in place that allows people to slowly get their feet wet. It feels great once you see people start to feel comfortable talking about the different solutions and technologies on their own. But until then, there's always somebody they can turn to so that they feel comfortable having those conversations.
Lotyczuk: We encourage people early on to be vocal and open about how things are going. Every manager reminds their team to speak up if they feel overloaded or if they're dealing with a problem. It's okay to say, "I'm overloaded right now," because we've got people and processes in place to help.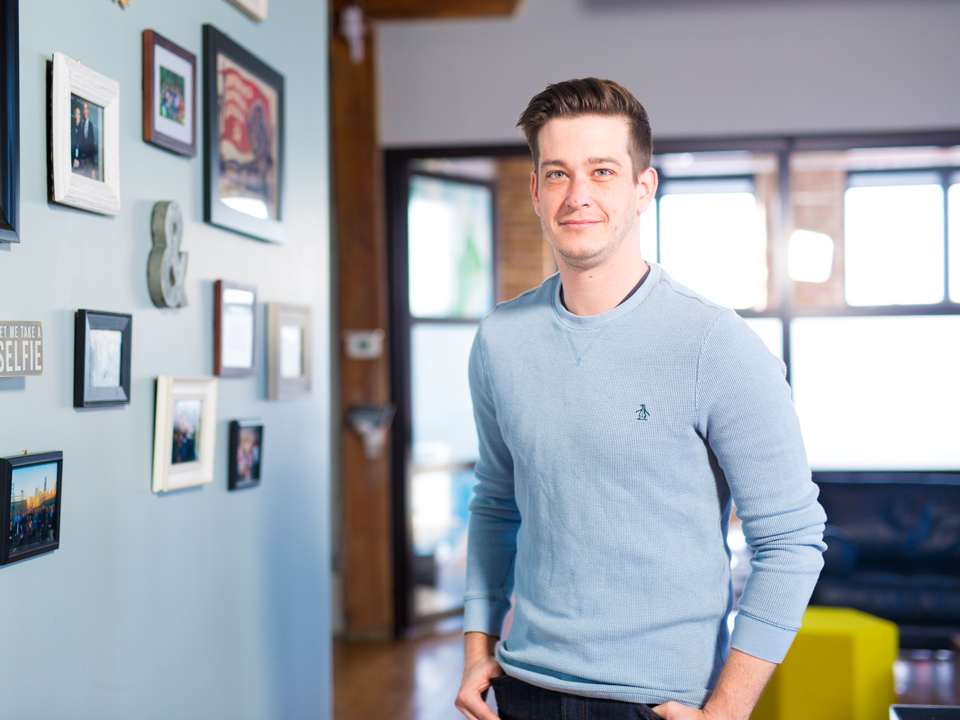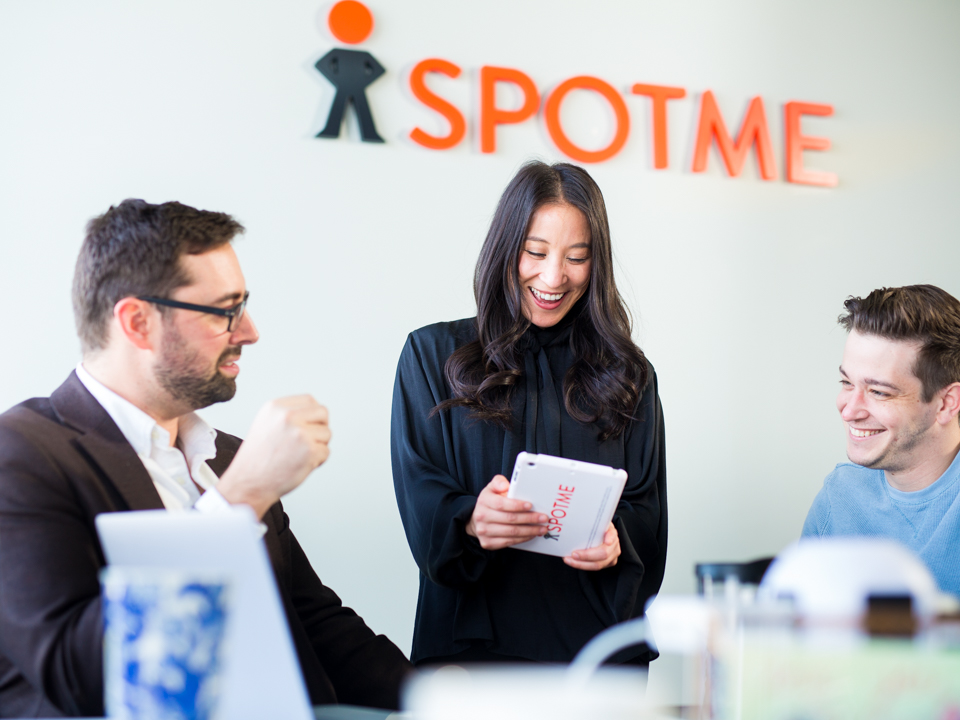 How do you keep team members inspired and engaged?
Lotyczuk: Almost everyone here is looking for a challenge. They think on their feet and take opportunities when they arise. We work to foster that in our culture. As a manager, I like to include my team in as much business activity as possible, whether it's a brainstorming session or a sales or client meeting. Another thing that makes this company unique is that there's always an opportunity for someone who wants it, and there's also space for people to create their own opportunities. 
Another thing that makes this company unique is that there's always an opportunity for someone who wants it."
It sounds like SpotMe is big on growing talent from within. Can you share an example of how this works in practice?
Lotyczuk: My story is probably the perfect example. Over the past five years, I've done pretty much everything on the production side. I came to SpotMe in 2013 as a freelancer with no experience in events or with technology. I was basically playing a supporting role. I eventually came on full-time as an event coordinator. After I gained more experience, I became a project manager. Now I'm our global program manager.
Metrailler: People who grow with the company are the ones who truly care about it. Ali, Dan and Alex are all homegrown talents, and that's true for about 95 percent of our leadership team. What this means is we have to be very clear about career paths when people join. If you join as a project manager, we can talk about the steps needed to become a program manager or a team leader — along with what it would take for you to cross over to business development.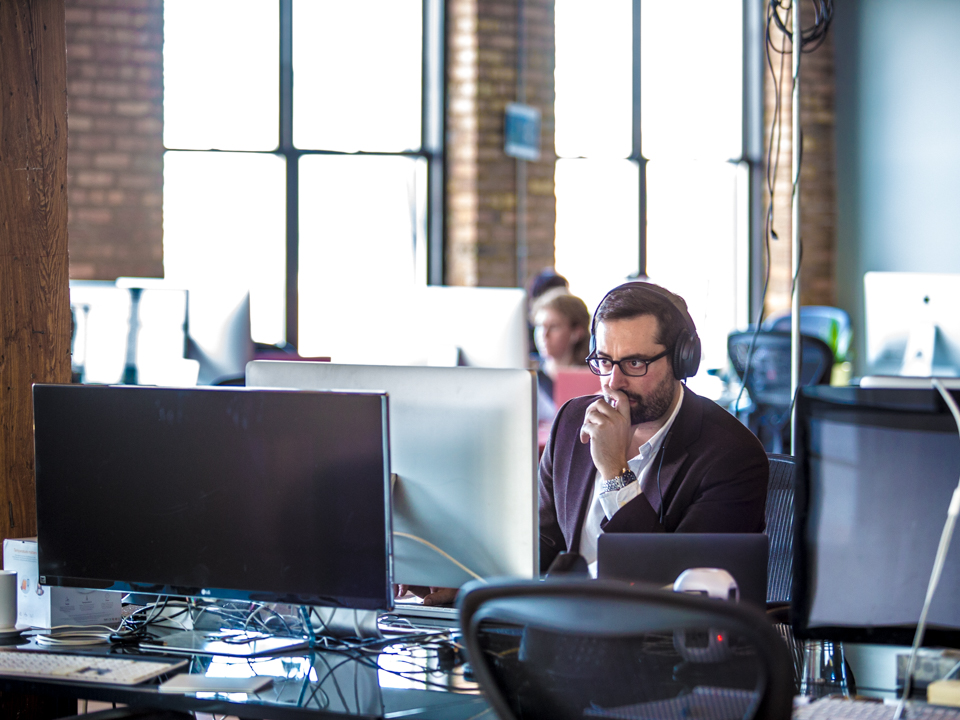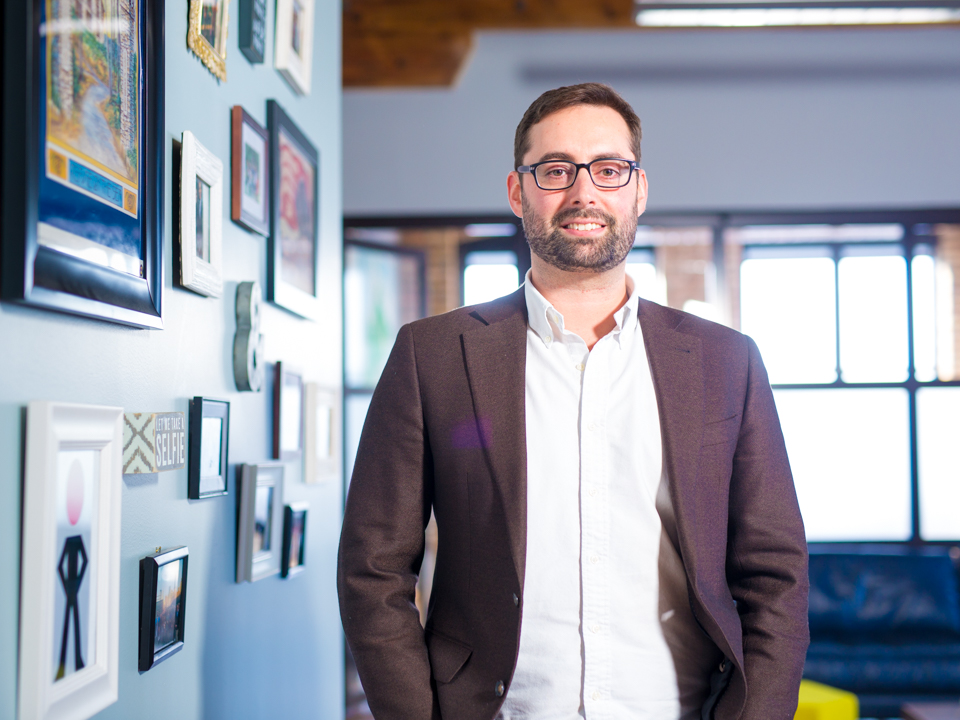 What do you look for when hiring?
Schneider: There's a one in a million chance you'll find someone who ticks every single box. Over the past few years, we've begun trusting that we'll be able to foster someone's skills and help them grow into their position. We're confident that we can help people who fit our core values grow the specific skills they need to be successful.
Tamashiro: One of our newest hires was a lawyer prior to joining SpotMe. He wasn't working in the events or tech space whatsoever. He's been here about two months and he's a perfect fit for our culture and really upholds our values.
Lotyczuk: I think he epitomizes what we're about and what we're looking for when hiring. We look to find people who are happy to be here and who are motivated. It's not necessarily about what you know right now. It's more about what you're willing to learn and what you will know.