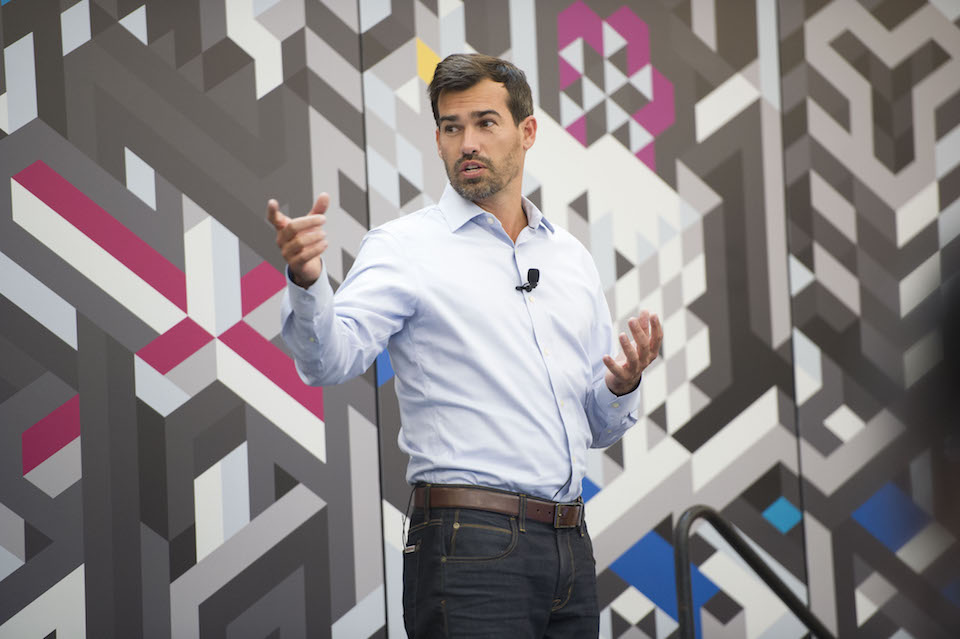 So much for April being a quiet month for Chicago tech funding.
Logistics technology company project44 has announced a $35 million funding round led by Boston-based venture capital firm OpenView. The round also featured participation from existing investors Emergence Capital, Omidyar Technology Ventures, Chicago Ventures, Pritzker Group Venture and newcomer 8VC. Jim Baum, Venture Partner at OpenView, will join the project44 board.
"Chicago is the heart of our domestic transportation network, a global leader in enterprise SaaS talent and home to a range of Fortune 500 industries," said project44 CEO and founder Jett McCandless. "That unique ecosystem is accelerating our ability to achieve our goals and we are committed to continuing to support and cultivate tech innovation in Chicago."
We are committed to continuing to support and cultivate tech innovation in Chicago."
Launched in 2014, project44's technology provides companies increased visibility into their supply chain. In addition to tracking shipments from port to loading dock, the company's technology also provides solutions for pricing, payments and scheduling, along with analytics.
In announcing its round, the company also noted its fast-growing revenue, which has increased by a whopping 446 percent over the past 12 months. In that time, project44 has added North American support for rail and parcel shipments and forged partnerships with the likes of Echo Global Logistics and GE Transportation.
"project44 enables us to collect extensive information from disparate parts of our transportation network including shipments in pre and post-transit stages," said Elaine Singleton, VP of Supply Chain at Technicolor, one of the company's clients, in a statement.
The Wall Street Journal reports that project44 will use the funding to make 200 hires, its current headcount is 80 people, and expand its reach. According to McCandless, those hires will be made in the next 18 months, and 50 percent will be for engineering and product-based roles. Its coverage network will grow through added support for ocean shipping and expansion into Asian and European markets.
"project44 is building a category defining company," said Baum in a statement. "We invested because their unique approach provides customers the ability to unearth, manage, analyze and act upon all of their data, regardless of where it originated or resides."
According to The Wall Street journal, this round pushes project44's value to "over $100 million." The company launched in 2014 and has raised $48 million.