Changing careers doesn't have to mean changing companies. In fact, many Chicago tech companies actively support employees whose professional passions end up leading them to different teams or departments.
To learn more about how Chicago tech companies support lateral career moves, we spoke to six tech workers who all made in-house career changes.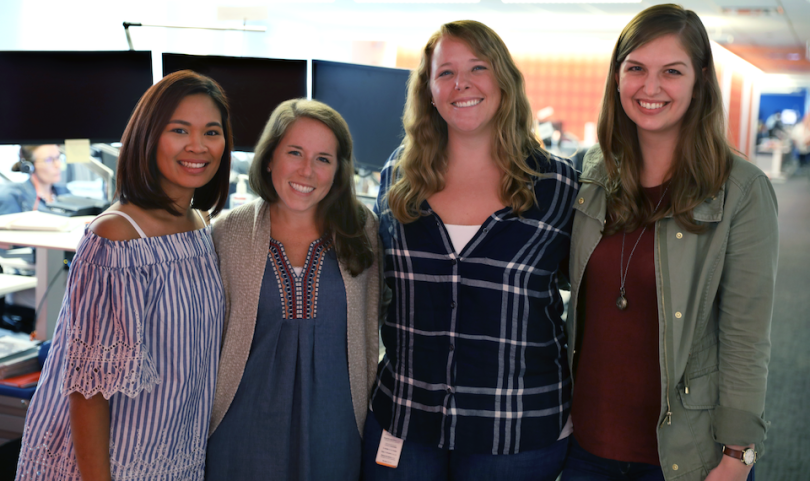 Relativity's e-discovery software is used by legal practices, government agencies, consulting firms and more to find and organize important data contained in documents. Learning and development specialist Katie Scharnagle made the switch to HR from marketing, a move she said was made possible by the support she received from both her former and current managers.
What role did you start in, and what role did you move to?
I spent about two years on the marketing operations team, first as a marketing associate and then as a digital marketing specialist focusing on project management on the operations team. Last summer, I officially made the move to HR as a learning and development specialist.
How did Relativity support this transition?
The two key factors that made this move possible were the internal resources Relativity had available for me and the support of both my old and new manager. When I first became interested in moving to L&D, my first step was to have a conversation with my current manager, who was understanding and supportive from the start.
From there, I was able to take advantage of the L&D team's career map to see what skills and competencies were desired for which roles. I also met with the team to hear about their day to day and the challenges they face. I pegged the areas I wanted to develop and worked with my manager to weave stretch projects into my existing work that would help me gain the skills I needed. This was really a collective effort and I'm so thankful for the support I received.
How has this helped you grow professionally?
I've been able to learn and gain exposure to an entirely different side of the business. In marketing, my focus was on the customer and how the different projects we were working on would best serve our customers. Now, my team's focus is on delivering training and development opportunities for fellow Relativians. The project management skills I developed on the marketing team were transferable, and I still get to flex them in HR.
Home Chef is a meal kit delivery company with a focus on approachable recipes and short cook times, with some meals ready in as little as 30 minutes. Junior product manager Riley Meskill originally joined the company in a customer support role before moving to the tech team. His journey began when he started talking to a developer about ways to improve the customer experience.
What role did you start in, and what role did you move to?
I started on the customer support team as a customer experience associate and was promoted to team lead last year. I was answering phone calls, responding to email inquiries and helping customers manage their accounts and deliveries. Now, I'm a junior product manager on the tech team. I focus on developing and maintaining an internal tech support program and managing projects for our customer support and culinary teams.
How did your company support this transition?
I work with people who are passionate about what they do and the service we're providing to our customers. When I started talking with a developer about how to improve the customer experience, customer support and tech saw the potential of this pairing and encouraged my involvement in bridging the gaps between teams. Over the next year, this pairing continued to develop and helped us identify the need for a full-time role. Rather than hire from the outside, our leadership took advantage of the opportunity to promote from within and was very supportive of my move to the tech team.
How has this movement helped you grow professionally?
On the customer support team, I was directly interacting with customers and was able to develop my own processes for getting work done. In my new role, I focus more on enabling our teams to better serve our customers through tech. I've also been able to rethink the processes I became familiar with in customer support and have learned new ways of looking at problems.
I'm learning how to code and honing my ability to work on a solution to a problem from the ground up, which is something I really enjoy. My job encourages me to never stop learning and requires me to draw from everything I've learned so far in order to create solutions that help all of our teams do their jobs better.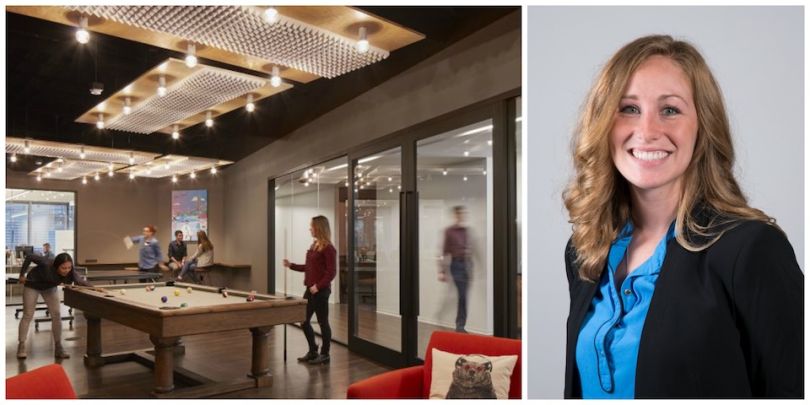 Sprout Social's platform is used by over 20,000 companies and digital marketing agencies to manage communications, marketing campaigns and analytics across multiple social media channels. Event specialist Sydney Nielsen said volunteering at company events while a member of the sales team is what sparked her desire to carve out a career in marketing and events.
What role did you start in, and what role did you move to?
I joined Sprout in 2015 as an account executive for the Latin American region. I was responsible for researching prospects, following up on leads and closing new business. While I really enjoyed my experience, I realized a couple years in that I did not see my career continuing down the sales path. After volunteering at numerous Sprout events, I knew a role in our marketing department, specifically on the events team, would be a better fit. In June 2017, I moved into my current role as an event specialist in the marketing department where I help plan and execute customer and employee events.
How did Sprout Social support this transition?
I was given immense support throughout the process, which started with my manager at the time. He helped me identify who I could speak to in the marketing department to better understand their needs and what a new position would entail. He was also one of my loudest advocates once I began the interviewing. My new manager and colleagues were extremely helpful when I first joined the team. They walked me through the ins and outs of my new position and gave me the autonomy to figure things out on my own while still being there to help when I needed it.
How has this helped you grow professionally?
Moving into my new role has given me the opportunity to start an entirely new career that I hadn't even thought of before coming to Sprout. It has also pushed me to learn new skills, such as project management, interdepartmental collaboration and creative thinking. Each day, I am trying my hand at something new, whether that is writing invitation copy or creating swag. This move has changed the trajectory of my entire career and I cannot wait to see what is in store next.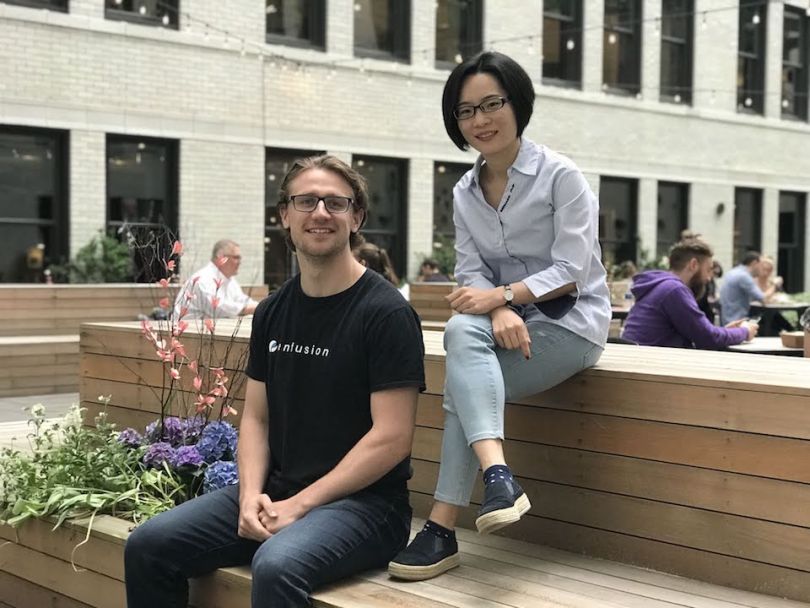 Enfusion's cloud-based software and outsourced fund services help investment management firms across the world streamline their operations. Luke Duffy and Shu Liu both joined the company as product analysts before their interests led them to seek opportunities on the business development and product development teams, respectively.
What role did you start in, and what role did you move to?
Duffy: I joined Enfusion as a product analyst after graduating college. Spending a year and a half as a product analyst allowed me to solidify my communication, problem solving and organizational skills, as well as my knowledge of the fintech industry and finance. I have since moved into a business development role where I actively support our senior business development team and lead new client implementations.
Liu: I started as a product analyst and transitioned to the product development team where I focus on research and the enhancement of Enfusion's products. I am currently working on our most recent project, Enfusion Visual Analytics, or EVA.
How did Enfusion support this transition?
Duffy: Once analysts have a solid understanding of our software, garnering more responsibility is simply a matter of expressing interest. After expressing interest in business development, I was informed that help was needed in our New York office. In July I'll be moving from Chicago to NYC to assist our business development team.
Liu: The company is very supportive and open-minded. When I worked in product consulting, I was exposed to implementation and product development projects. After getting an idea of what the day to day is like for each department and team, I was able to decide where exactly I would be most useful.
How has this helped you grow professionally?
Duffy: The willingness to help and approachability of team leads and mentors has helped me grow in tremendous ways. When I first started, I was told the only way I would fail to succeed is if I did not ask questions or if I was afraid to say "I don't know." I believe this speaks to the high standard held by Enfusion: It's not sufficient to solve problems or deliver a solution to our clients that simply "gets the job done." Joining the business development team allows me to combine the technical and soft skills I learned as an analyst. It allows me to use these acquired skills to highlight Enfusion's story and software and ensure that new clients receive top-notch service and support.
Liu: I am constantly exposed to opportunities, either internally with other teams or with clients. I also now have an in-depth knowledge of financial instruments and the hedge fund world.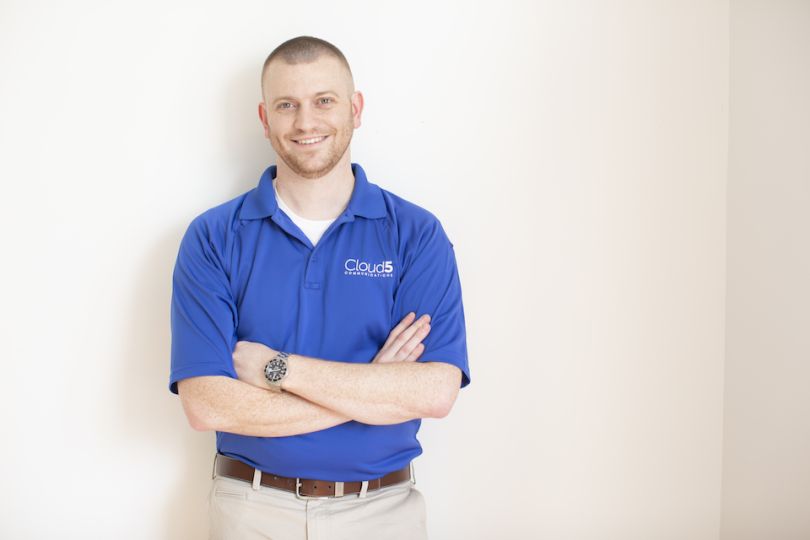 Cloud5 Communications develops technology that helps hotels upgrade their communications tech. It offers solutions for guest voice calling and internet access, along with contact center services and business analytics. Senior manager of project management and logistics Stephen Haubner joined the company after an acquisition. Despite being the new kid on the block, he was still given the support needed to follow his passion and switch teams.
What role did you start in, and what role did you move to?
I came on to Cloud5 when my old company was acquired. Joining the support team, I helped facilitate the transition and standardization of all sites to the meet Cloud5's high support standards. After a year, I was promoted to project manager and began to manage high-speed internet access installations. I was managing mass deployment projects of hundreds of hotels a year into my new role. Just this year I was promoted to senior manager of project management and logistics. This new role has me overseeing all aspects of our deployment and logistics teams.
How did Cloud5 Communications support this transition?
The support I've been given in my new role, from both management and my coworkers, has been tremendous. My coworkers are genuinely happy to for me and are willing to help me in any way possible in order to ensure my success in this new role.
How has this helped you grow professionally?
This new position will require me to grow in a lot of new areas. For example, I'll be taking a deeper dive into the telecommunications side of our business. Also, I'll now be focusing not only on my own career goals and professional development but on being a true leader and helping those under me to grow their skills, talents and experience. I'm excited to be making a larger impact in the direction of the company.