When it comes to decision-making at SpotOn, it's not just senior leaders who have input. Instead, the company's flat organizational structure ensures everyone has an opportunity to speak out and lead innovation, regardless of job title and experience.
We spoke to four team members about the advantages of ditching a traditional office hierarchy, and how it empowers them to grow.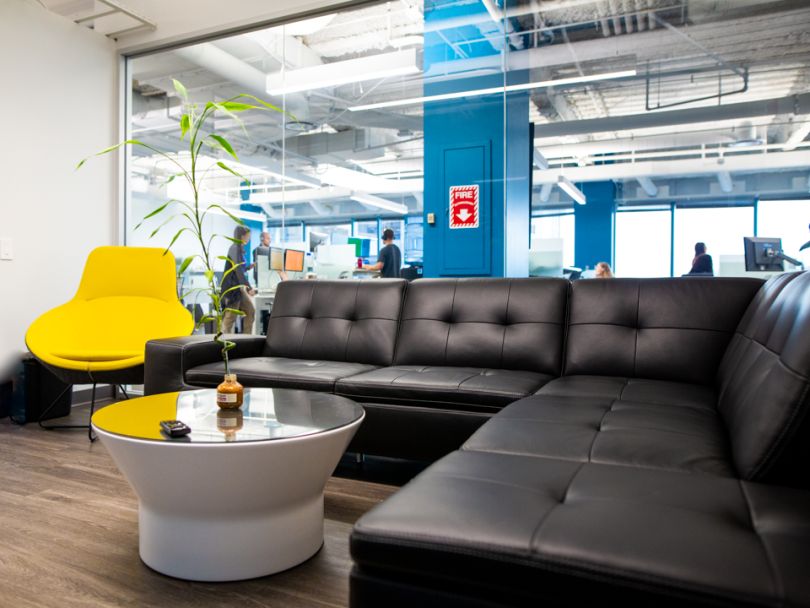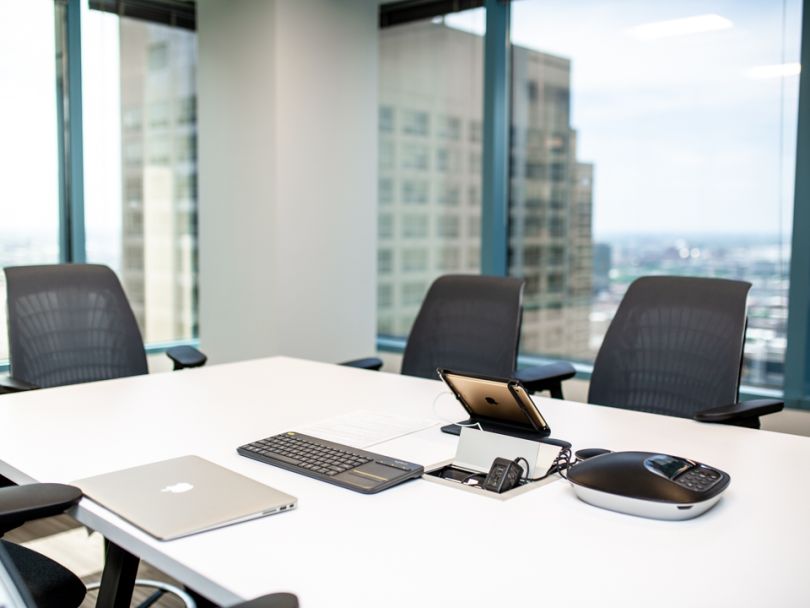 FOUNDED: 2017
EMPLOYEES: more than 200 (24 local)
WHAT THEY DO: SpotOn provides payment solutions and marketing software that enables small-to-midsize businesses to glean customer data to streamline their marketing efforts.
WHERE THEY DO IT: Chicago
GROWTH SPURT: SpotOn plans to double its Chicago office staff in the next two years.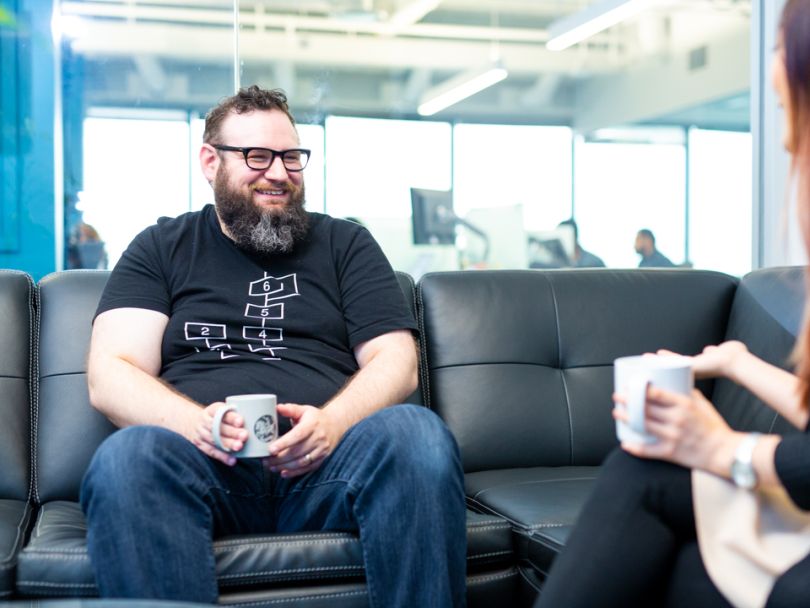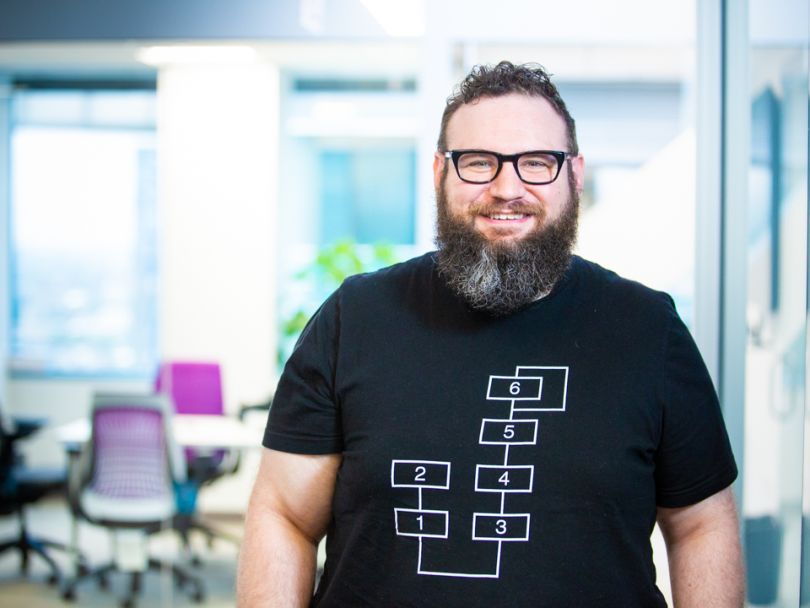 Jim Battin, Senior Software Developer
Jim Battin is involved with the entire stack, from writing React JavaScript components to Ansible playbooks for deployment. He also provides technical insight to help product leads set priorities, mentors junior members and refines the hiring process. 
BEYOND WORK: Jim enjoys the challenges of repairing vintage synthesizers.
How would you describe SpotOn's culture? How is it different than previous companies where you've worked?
SpotOn is one of the friendliest, most collaborative work environments I've experienced. Someone is always willing to walk you through unfamiliar code or help you better understand a business requirement. And you don't have to be afraid to ask questions. We recognize that building software is a collaborative process.
This stands in stark contrast to previous experiences, where getting answers from senior team members was like pulling teeth. At some places, merely interrupting them could be viewed as a faux-pas. Thankfully, that's never been the case at SpotOn.
We understand the engineering team has a flat organizational structure. How does that play out day to day?
It streamlines much of the decision-making process since you don't need to jump through hoops to get answers. You have face time with co-founder and co-CEO Doron Friedman, and you can go to him with any issues you have. It's easier to work with team members because you don't have the social baggage that comes with a hierarchical work culture.
Once you get your sea legs, we don't shy away from giving people big responsibilities." 
What opportunities are there for growth in the company?
We don't pigeonhole developers. So if you're a front-end developer who wants to grow into a full-stack dev, there are Python developers more than happy to help. We have SQL wizards who will show you how to write advanced queries and make window functions seem easy.
And once you get your sea legs, we don't shy away from giving people big responsibilities. Taking something from conception to delivery is an invaluable experience for an engineer. Not only for the technical challenges you'll overcome, but you will also gain a deeper understanding of the business side of building software.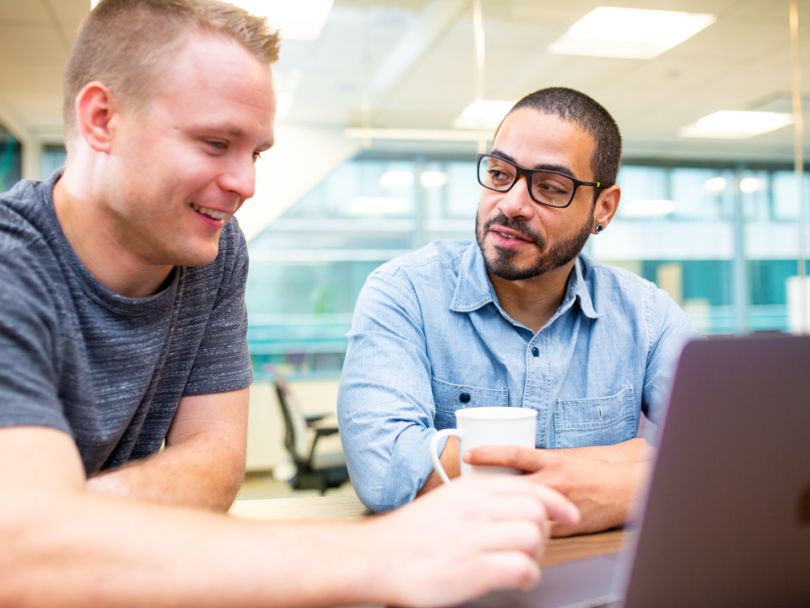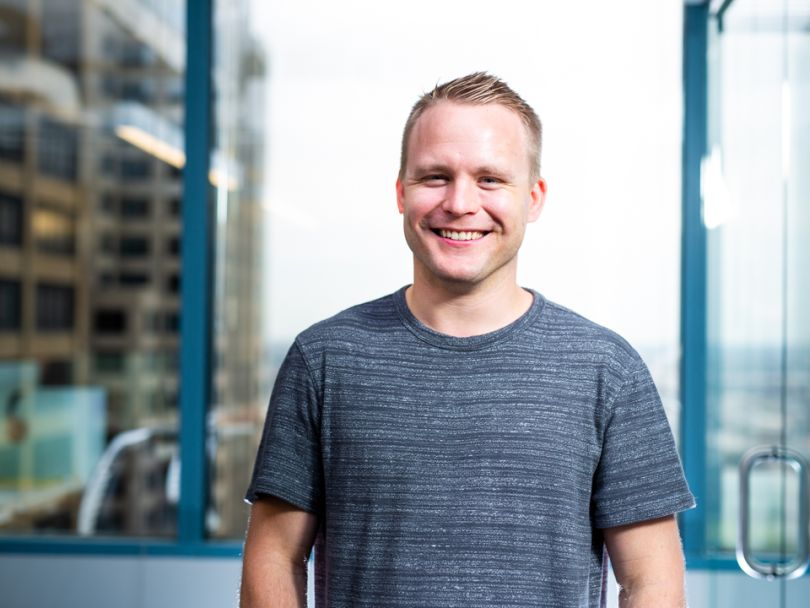 Dain Hall, Senior Software Engineer, Product Lead
Dain Hall works on competitive product analysis, planning, estimation and implementation. When an idea is brought up, he assesses the deliverables, creates roadmaps and executes those plans.
 BEYOND WORK: Dain soaks in Chicago summers by playing beach volleyball at North Avenue Beach.
What attracted you to SpotOn?
In 2013, I worked with our president, RJ Horsley, in investment banking. I knew of our founders through a deal we did for their prior company, Central Payment. After RJ joined SpotOn, he asked if I was interested in switching jobs. He raved about the opportunity and the team the company was building. I spoke to Doron, met the team and the rest is history.
People underestimate how important it can be to have successful, proven entrepreneurs at the helm of a company. Decision-making is improved, and there's less overanalyzation.
How is this company's culture different than previous companies where you've worked?
Everyone's voice is heard at SpotOn. It's one thing to be a flat environment, it's another to empower your employees. I've worked at places that gave lip service to flat environments, when, in reality, they just meant they were small companies.
It's one thing to be a flat environment, it's another to empower your employees."
What role does mentorship play in the office?
Collaboration manifests itself in good product design. Six months ago, I was struggling with building a data structure that would represent availability in 15-minute chunks of time. So I consulted one of our senior developers.
We worked on the problem, and then I went home with a better idea of how I wanted to solve it. But the next morning, he showed up to work with the code for an even better implementation than we spoke about. We threw it in the codebase and voila. It's been powering our availability algorithm ever since. Our developers are not only collaborative and open to helping others — they enjoy it.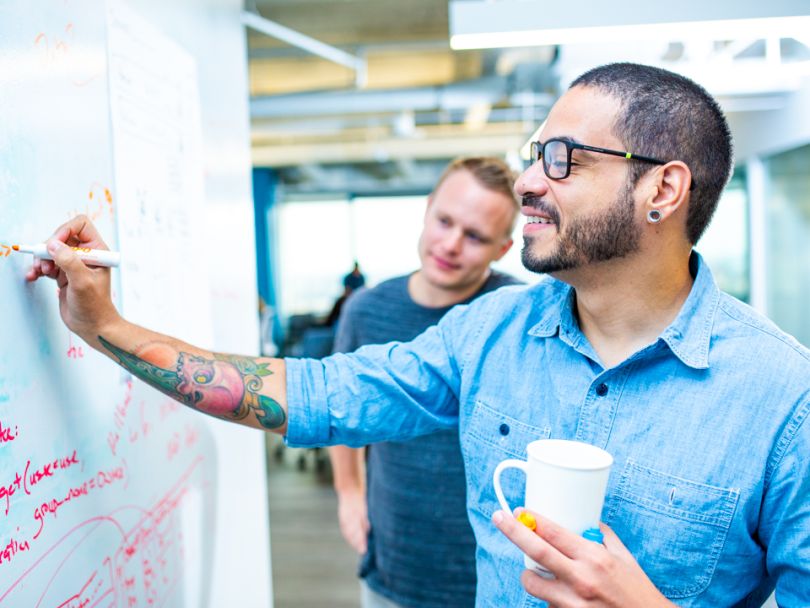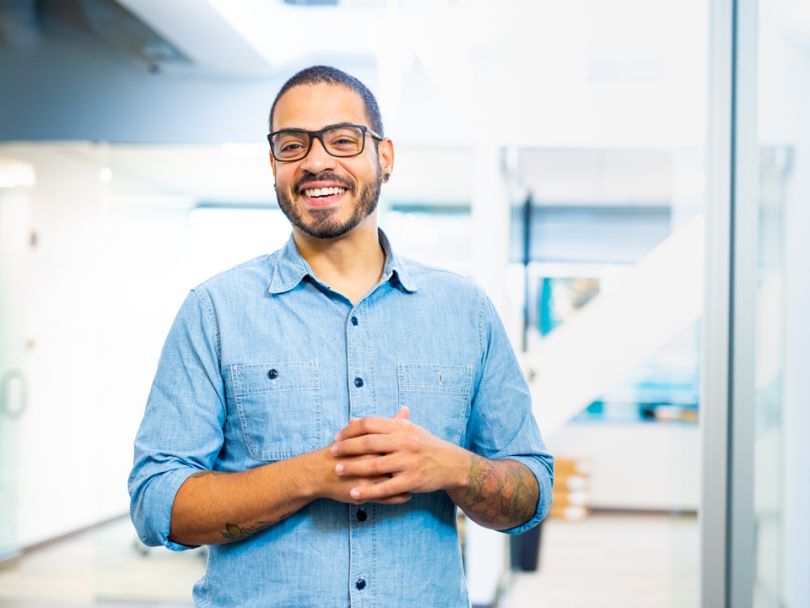 Carlos Santiago, Lead Product Designer
Carlos leads the product design team and oversees all digital products at SpotOn. His team's goal is to simplify the product and make the data easier to understand for the small businesses using it.
BEYOND WORK: Carlos enjoys studying street art, from graffiti to murals.
What attracted you to SpotOn?
Before SpotOn, I worked with companies of all sizes. I was drawn to SpotOn by the love they have for small businesses and the product's mission. Our product helps small businesses stay open, and enables small-business owners to make better business decisions. The product designers' role in this is to create a design language that speaks to our users.
What was a moment your company acted in a way that reflected its culture?
When we pivoted to the payments industry, Doron gathered us to discuss this big decision as a team. He first discussed the situation, presented SpotOn's proposed path and then opened the door to discussion. Together, we established a direction and a set of action plans to integrate payments and our new vision into our core platform. Since we have a flat structure, our thoughts and opinions helped determine the decisions that were made.
Since we have a flat structure, our thoughts and opinions helped determine the decisions that were made."
How do you approach mentoring your design team?
I enjoy teaching anything I possibly can to the design team. I ask them to provide me with a list of subjects they would like to learn and then decide what we will tackle on Friday afternoons. We'll try new design tools like InVision Studio or experiment with UX experimental processes like Google's Design Sprint. Whatever they would like to learn, we'll cover. If I don't know it, I'll find the resources to help us learn it.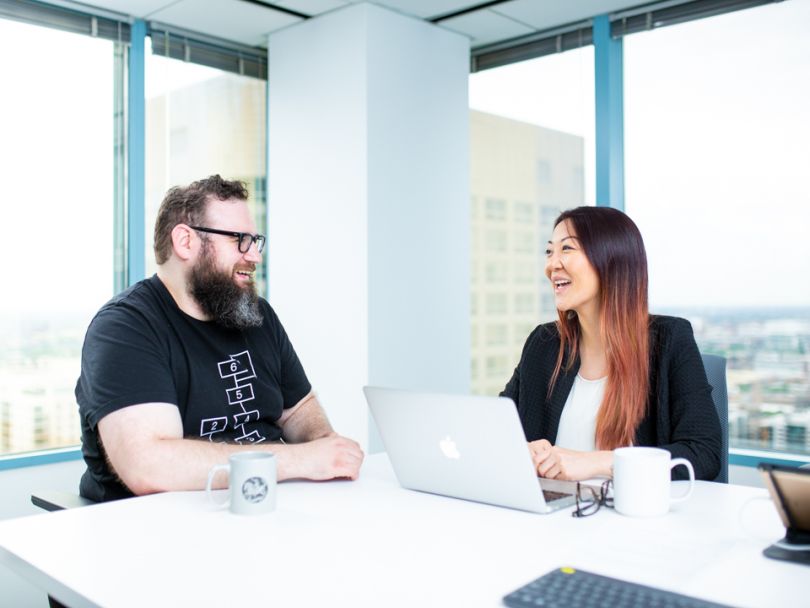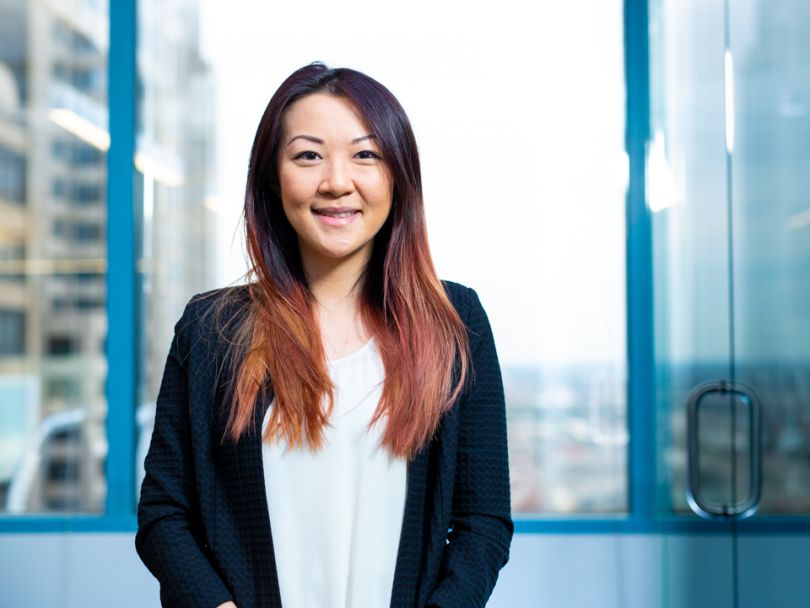 Ida Lu, Project Manager
Ida Lu's team helps small-to-midsize businesses thrive using the company's product. She is responsible for keeping the team on track to accomplish its goals.
BEYOND WORK: She loves growing, cooking and eating food.
How does the company's flat organizational structure play out day to day?
The flat environment elevates each of my team members' responsibility and speeds up communication between management and engineering. This enables us to be fast-paced and for our company to execute solutions quicker.
Personally, I feel at ease communicating between teams. It makes it easier for me when my team members do not face the obstacles that traditional hierarchical structures create. My voice is heard and considered at SpotOn. I've suggested changes and have already had numerous opportunities to implement them. I've never had opportunities like that before.
What qualities make someone successful on this team?
We are a team environment and our floor plan encourages people to interact with each other every day. Being a strong and effective communicator is key. We have multiple teams and products within our company, and it can be quite complex. The flat organizational structure gives our developers the opportunity to have more responsibility and ownership. Strong communication skills and being a self-starter will allow any candidate to thrive at SpotOn.
What I love about SpotOn is that I can own my professional growth and make it what I want."
How has SpotOn enabled you to grow in your career?
Mentorship has been huge for my professional growth. I joined the company with a nontraditional background for a project manager. I was a software developer with a background working with small businesses. My skill set as a developer gave me a basic foundation for the role, but I was able to grow into my role thanks to the guidance of Bhavin Patel, who is a seasoned project manager here.
I'm still growing, and I never plan to stop learning within my role. SpotOn fosters and encourages peer-to-peer interaction for that learning. If Bhavin isn't available, I know I can go to anyone else in the office, including co-CEO Doron, for help. What I love about SpotOn is that I can own my professional growth and make it what I want.