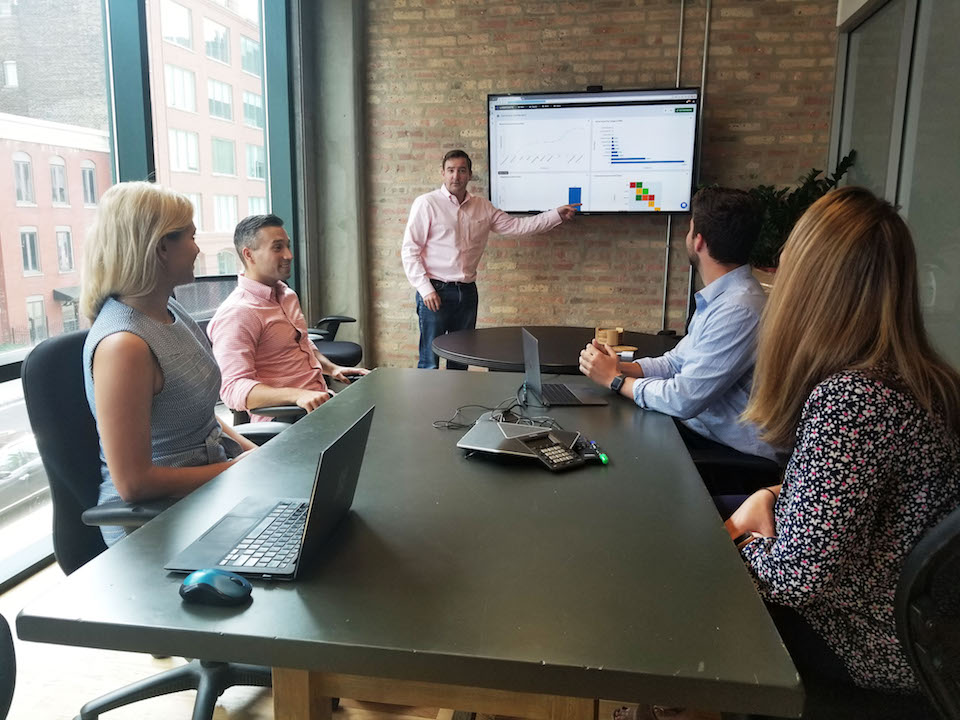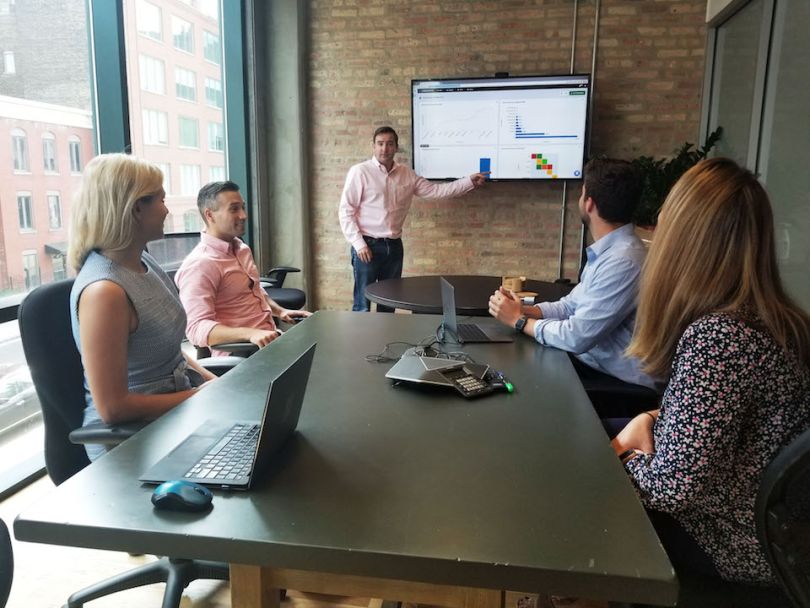 LogicGate is opening the floodgates to a new wave of growth.
The company announced on Tuesday that it has raised a $7.5 million Series A. Jump Capital led the round, which also featured participation from Indianapolis-based venture capital firm High Alpha, along with a number of existing investors.
"We optimized this round not for the size or valuation but for the folks we're going to get around the table who will help drive the company forward," said CEO Matt Kunkel.
We optimized this round for the folks we're going to get around the table."
The folks Kunkel is referring to are LogicGate's new board members: Jump Capital Managing Partner Michael McMahon and High Alpha Partner and Co-founder Michael Fitzgerald. High Alpha Managing Partner Scott Dorsey will serve as an advisor to LogicGate.
"All three are operators by trade," said Kunkel. "I think each of them has about 30-plus years of experience in operations roles. I'm excited by the leadership positions that this round has helped us put into place."
LogicGate's SaaS platform is designed to make it easier for companies to operationalize and automate risk and compliance programs. Its differentiator comes in the form of the simplicity of its platform, which features a drag-and-drop interface and doesn't require users to have any coding knowledge.
The company's last round of funding was a $1.9 million seed round raised in December of 2016, which enabled the company to grow its sales and marketing teams. According to Kunkel, LogicGate had about five customers in January 2017. Today it has over 55, including a handful of Fortune 50 companies.
To sustain and increase that growth, LogicGate will grow its team. The company has a current headcount of 24.
"We'll probably be between 40 and 50 by the end of the year, and will be between 75 and 80 people by the end of 2019," said Kunkel. "We're growing our engineering, sales, product, customer success and content teams, as well as filling some leadership positions."
In addition to hiring, the company will also use its Series A to further build out the LogicGate platform. Specifically, Kunkel said the plan is to increase the amount of industry-specific content available.
"At the highest level, risk and compliance is the same across industries, but, as you drill down, the nuances become very specific," said Kunkel. "Being able to bolster the platform with more vertical-specific content, as opposed to being just a holistic governance, risk and compliance platform where users provide their own content, will make a big difference."
LogicGate's Series A pushes its funding total to $9.4 million. The company is based in River North, and plans to move into a bigger office space toward the end of the year.