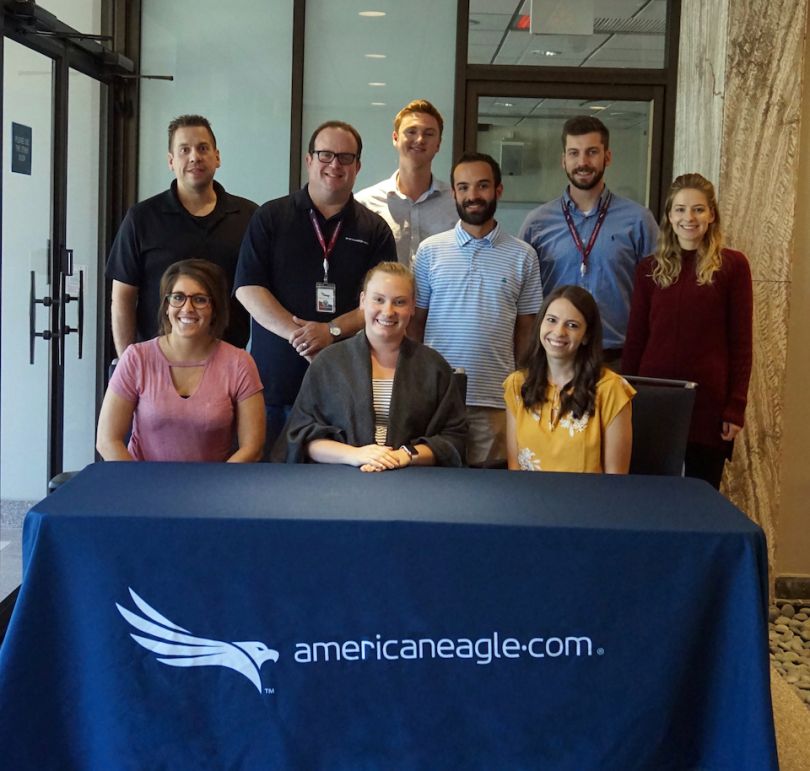 What do WeatherTech, Portillo's and Barack Obama's White House have in common? All had their websites built by Americaneagle.com.
Headquartered in Des Plaines, the web development firm launched a Chicago office this summer with room for 100 employees. The new 20,000-square-foot space is in the Civic Opera House, conveniently located next to Ogilvie transportation center.
By opening a Chicago office, Americaneagle.com hopes to attract more Chicago-based talent and reduce commutes for clients and employees already in the Windy City.
We're really good at handling high-profile launches and sites under extreme amounts of traffic."
Founded in 1983 as a software company, Americaneagle.com got into the web development business in 1995 when Chief Executive Officer Tony Svanascini took over operations. At the time, the internet had just launched, and one of the first websites the company created was for the Big Ten Conference.
Today, the bootstrapped company is still owned entirely by Svanascini and his brother, Mike Svanascini, who is Americaneagle.com's current president.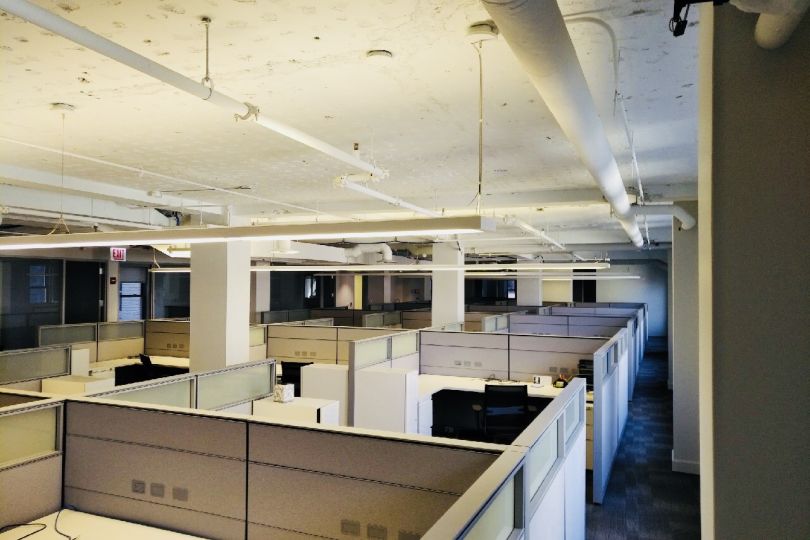 Thanks to their extensive experience, the Americaneagle.com team has the capacity to take on any site launch that comes its way — but the company specializes in sites that experience major traffic spikes.
"We have a niche," said Chief Technology Officer, Ryan McElrath, who has been with the company for 22 years. "We're really good at handling high-profile launches and sites under extreme amounts of traffic."
With 400-plus employees managing a diverse group of clients, the company puts an emphasis on allowing individual team members to form long-term relationships with companies, rather than landing one-time deals. Having 130 employees that have worked there for at least 5, 10 or 15 years helps the company reach that goal.
"The continuity in employees at Americaneagle.com allow clients to get very familiar with their main contacts," said McElrath.
As the company goes through a growth period, expanding 20-25 percent in all of their offices each year, they are focused on hiring and maintaining the culture that brought it to where it is today.
In designing its new Chicago office, the company aimed to balance a collaborative environment with giving people ample room to focus. Lower cubicles and private offices aim to maintain a sense of privacy. The modern space will also include many big conference rooms, a fitness center, and an outdoor roof deck.