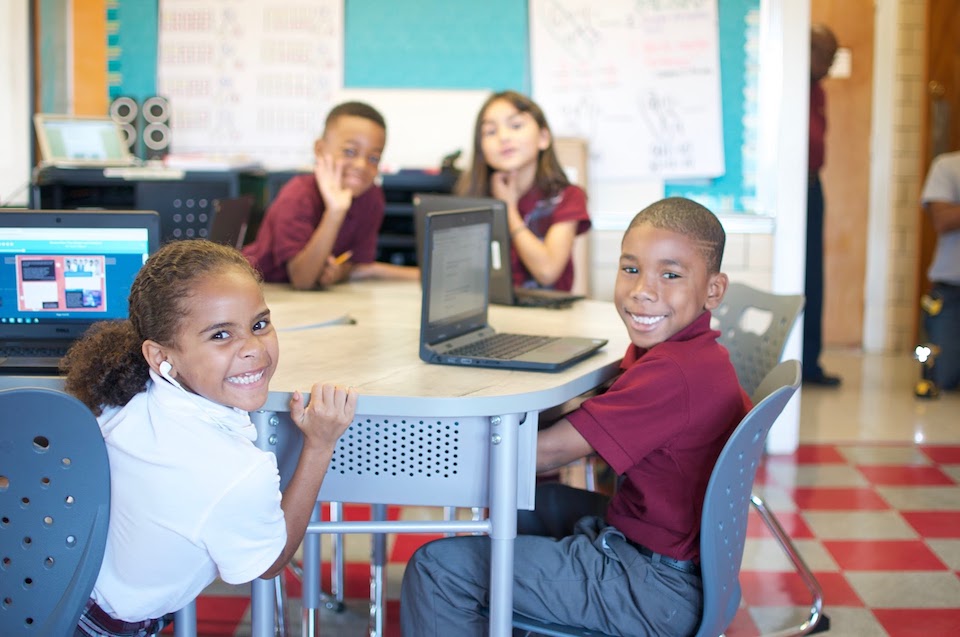 According to a 2015 report from the tech nonprofit CompTIA, students and educators alike believe access to technology in classrooms is beneficial to getting ahead in the increasingly digital workforce.
To help schools ensure access to learning technologies, Relativity, a provider of cloud-based data management and analytics tools for companies in the legal industry, has established a Wired to Learn technology grant for local schools.
This really feels like a good opportunity for more than just our students."
The most recent recipient of that grant is Chicago International Charter School Prairie​​ — a public institution in Chicago's Roseland neighborhood on the South Side managed by Distinctive Schools. The grant will be used to provide new tech devices for the K-8 students, build a STEAM Lab and offer tech-related professional development opportunities to staff.
"We are ready to take our school to the next level," said Jennifer Harth, CICS Prairie school director.
Relativity created the Wired to Learn grant in 2013 to provide schools with technology that gives students enhanced learning experiences that will prepare them for college and beyond. Schools are given $250,000 over three years to spend on technological resources of their choosing. Thus far, Relativity has given away $2.1 million in grants.
Many of the devices acquired through the grant will be one-to-one, meaning students will be able to bring them home after class. But before they leave, students and teachers can access assistive programs that provide them with real-time data during class.
Devices are provided to students in kindergarten, 3rd and 6th grade with the first round of funding, with other grades to follow.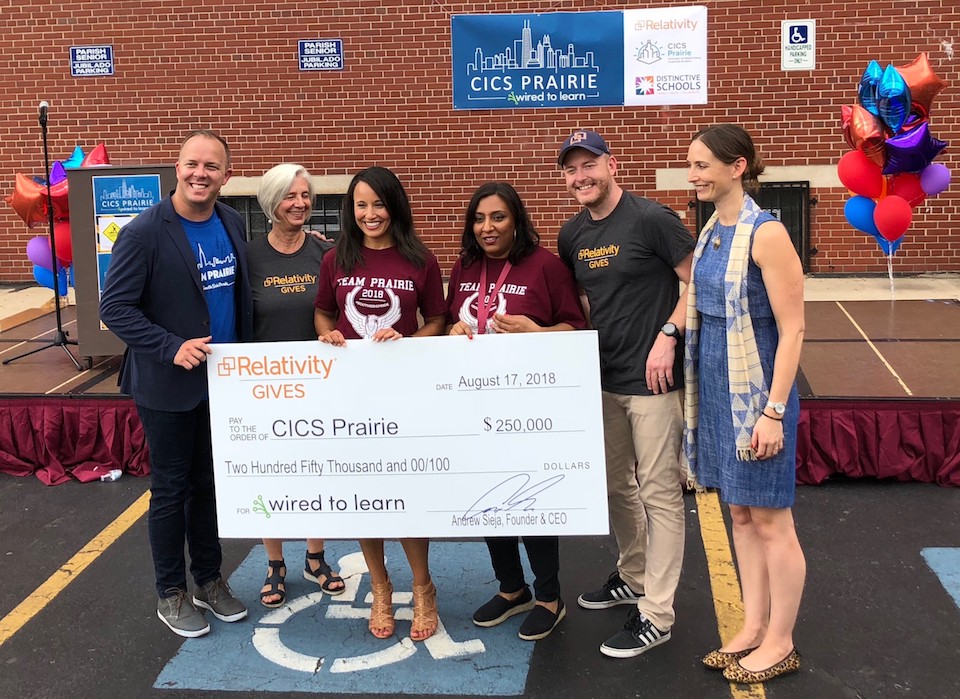 "By giving kids one-to-one access in a personalized learning environment where kids are really pursuing their own interests, this opens up a whole new world of access that kids otherwise don't have," said Jennifer Ferrari, vice president and chief schools officer at Distinctive Schools. "It also extends to the family, where [in some cases] these devices are the first ones they're getting in their homes. So this really feels like a good opportunity for more than just our students."
CICS Prairie also partnered with Creative Learning Systems to develop a STEAM Lab — a modular learning center devoted to giving intermediate- and middle school students personalized and engaging opportunities to get hands-on experience with STEAM concepts.
According to President at Distinctive School Scott Frauenheim, teachers are also being offered expert, personalized training in how to teach STEAM subjects.
"We're really trying to think about ways to innovate the professional learning our teachers need," said Frauenheim.