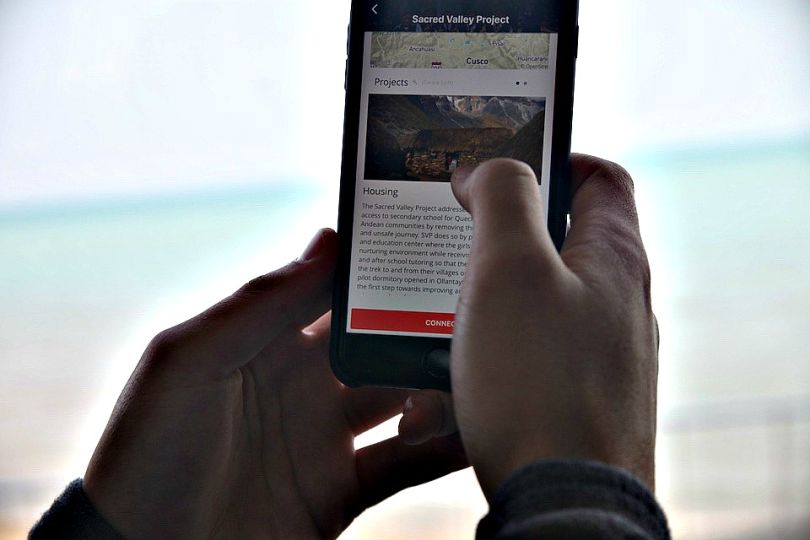 Tech companies launched by founders too young to buy a beer seem to be a dime a dozen in Silicon Valley. In Chicago, not so much. Many of the city's tech companies were founded by business veterans or seasoned technologists to solve specific industry-related problems or exploit marketplace gaps.
That said, it doesn't hurt to have a young team when you're building something like Connect & Care — a charitable giving app designed to make it easier for millennials to donate to international nonprofits.
"A lot of people our age are engaging with social issues on social media, but there isn't a direct outlet to take tangible action," said co-founder Josh Zients. "Other organizations are doing awesome work, but we think we'll be a big addition to this space since Connect & Care is for young people, by young people."
We think we'll be a big addition to this space since Connect & Care is for young people, by young people."
Josh Zients isn't kidding when he says that Connect & Care is "by young people." The recent high school graduate founded the company alongside his brothers, Matthew, a sophomore at Northwestern University, and Jonny, a newly minted high school senior.
Matthew and Josh handle user acquisition and marketing, while Jonny is in charge of partner communications. Their sister Sasha works at CNN and helps out with communications and grant writing. Josh and Matthew said parental support and working on something they really care about has made it easier to balance school work and building a startup.
"The work has been difficult to fit into the average school day, but it's also been a lot of fun and allowed us to apply what we've learned in the classroom to real-life circumstances," said Josh Zients.
The Zients brothers began wire framing Connect & Care in December 2016, with the actual development work handled by Marquavious Draggon, a software engineer out of Oakland, California. Connect & Care hit the App Store in June 2017.
Connect & Care currently partners with 24 organizations on five continents, all of which are non-profit non-governmental organizations operating locally in their communities. Users can search for nonprofits using a world map view or by searching through categories, which include conflict relief, healthcare and women's rights.
Clicking on an organization provides brief snippets on its leaders, mission, history and past projects. Donations are made in-app, with 100 percent of the proceeds going toward the partner organization.
In addition to user and partner acquisition, the team is working on new features for the app, which include the ability to make automated monthly donations and an updated design featuring more dynamic organization profiles. Connect & Care will also partner with high school and colleges this fall to host events where students will be able to learn more about the organizations the company works with as well as ways they can get involved with  inside and outside their communities.
The local team — Connect & Care also has a presence in Washington D.C. — is based in The Garage, Northwestern's on-campus hub for student entrepreneurs.