No two weeks are the same for Strong Analytics co-founder Jacob Zweig. One week, he's strolling across a food manufacturing floor in lab coat and hard hat, only to receive a crash course in retina scans at a biosecurity firm the next.
The two industries could not be more different, but they do have one thing in common: data.
Zweig and his co-founder, Brock Ferguson, are working to bring every industry, from retail to manufacturing and IoT, into the data age. To do so, they consult with companies to develop scalable machine learning solutions to long-standing problems.
Zweig and Ferguson recently gave us their insight into the emergence of machine learning, the growth of their team and how they're bringing data solutions to long-established companies.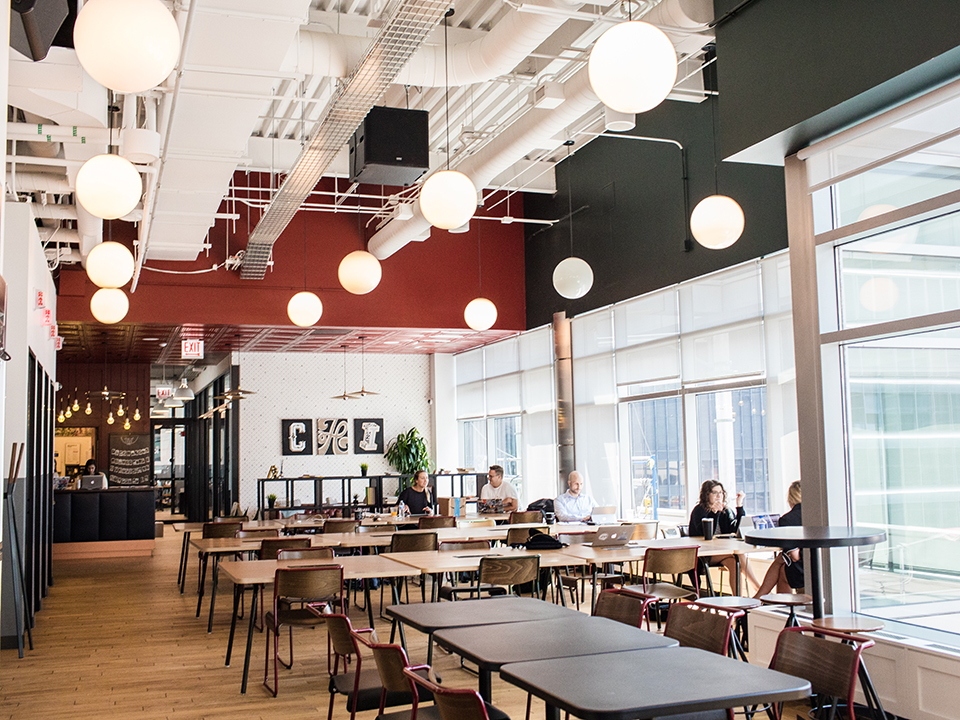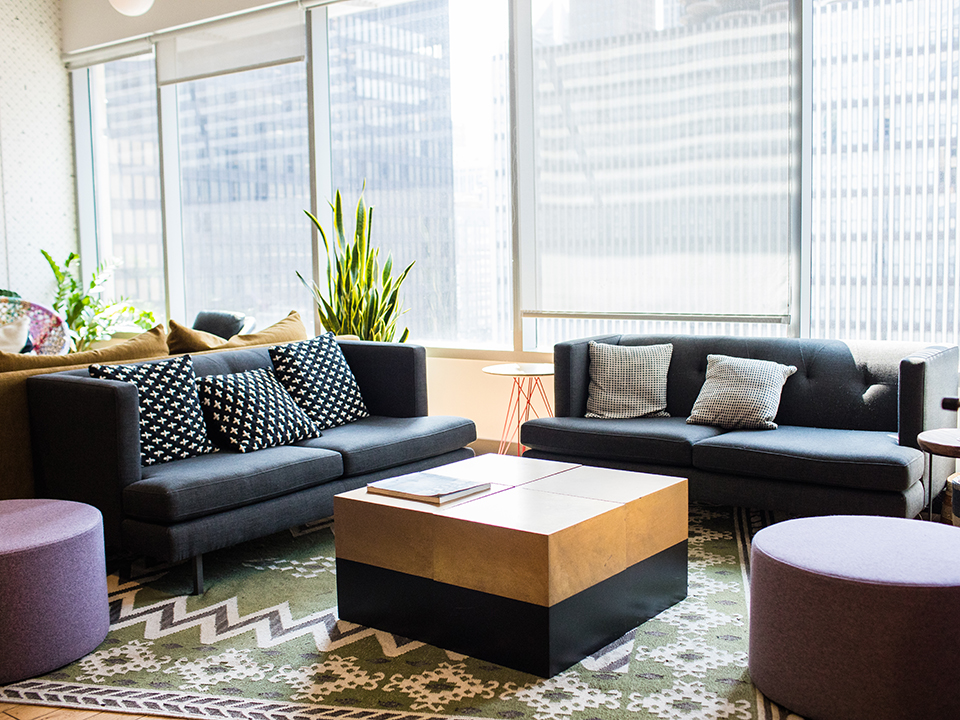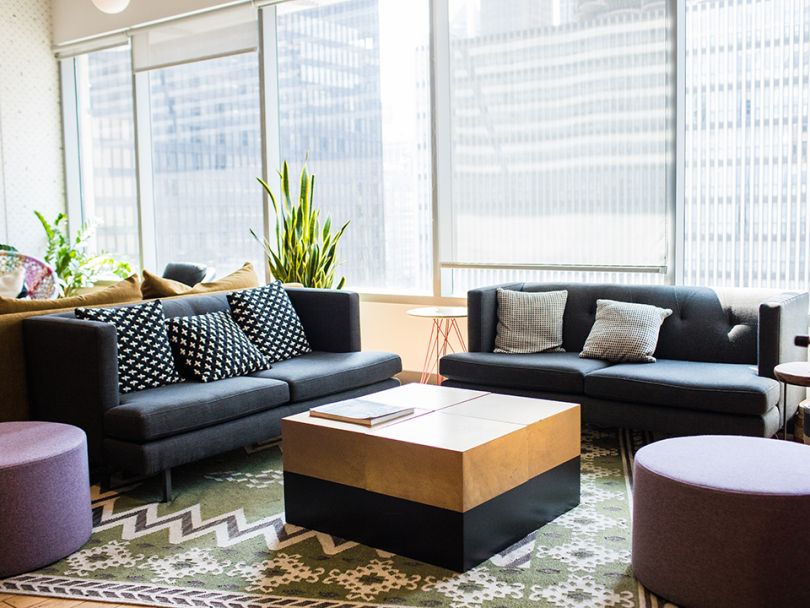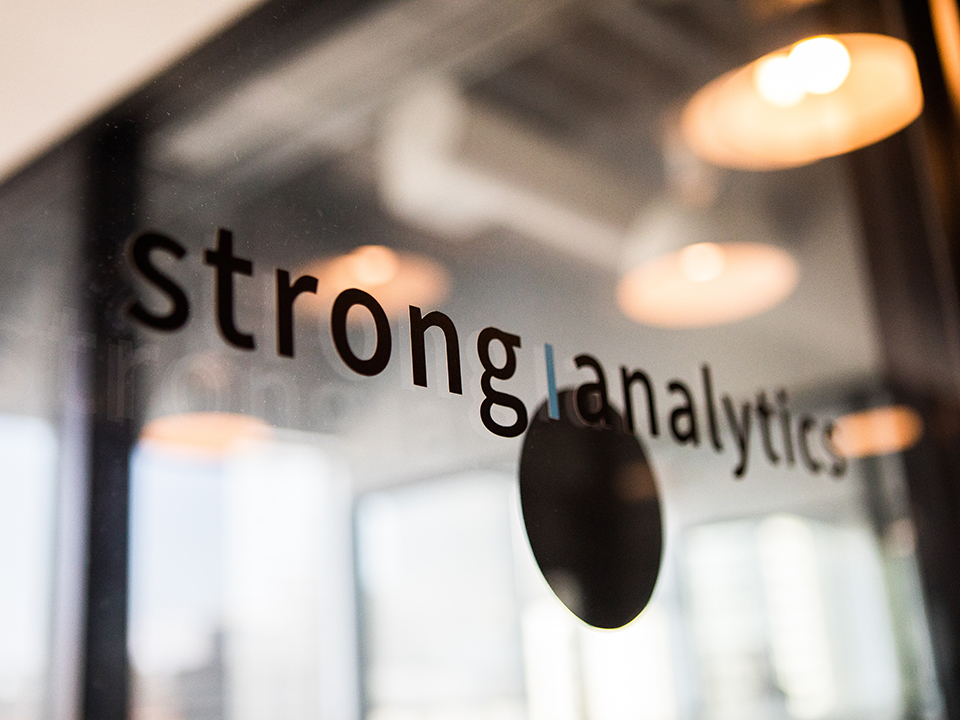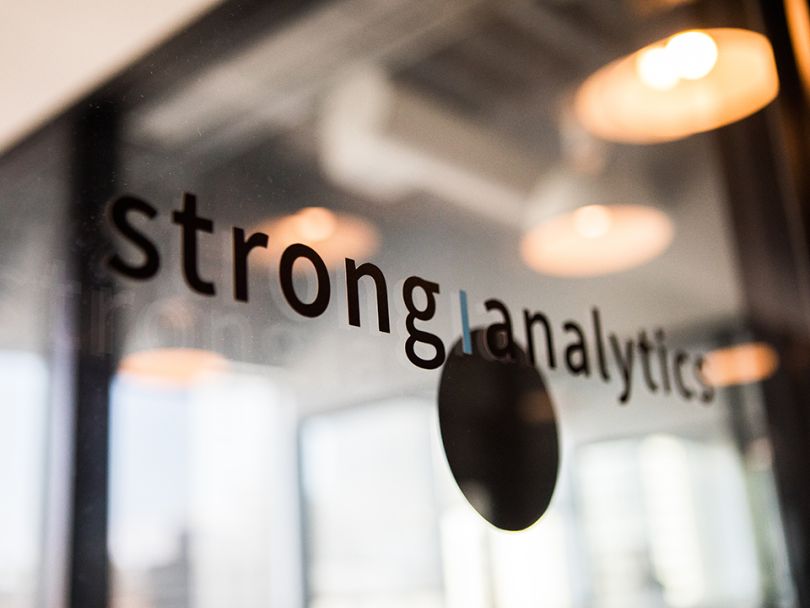 FOUNDED: 2016
EMPLOYEES: 8 (5 local)
WHAT THEY DO: Strong Analytics consults with companies across a range of industries to explore opportunities for, and develop, data science and machine learning solutions.
WHERE THEY DO IT: Chicago
GROWTH SPURT: Strong Analytics is looking to add five to 10 team members within the next year.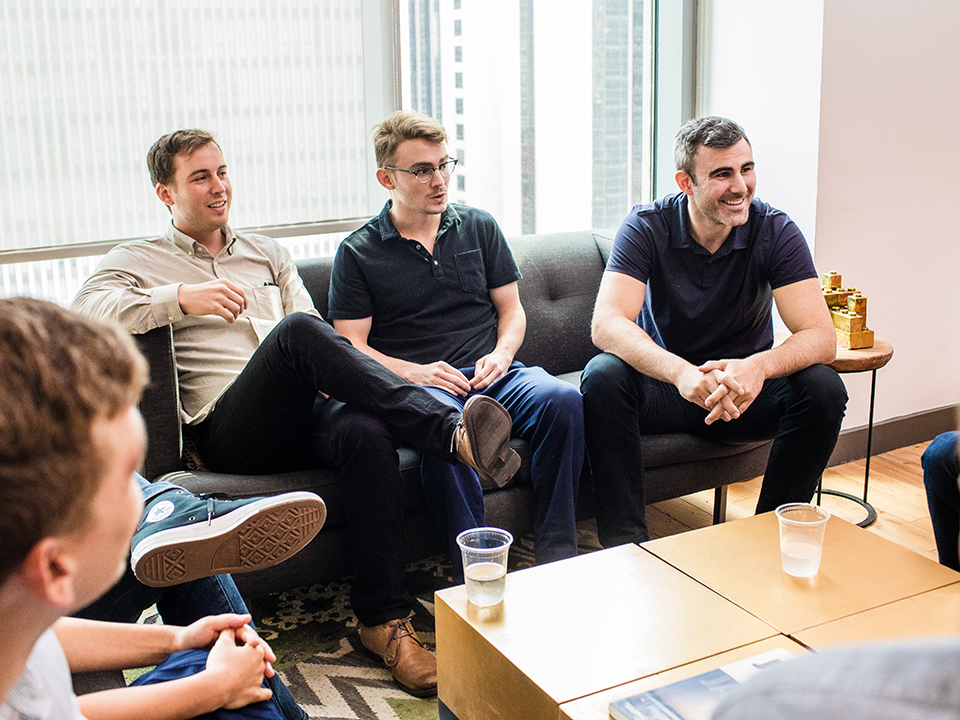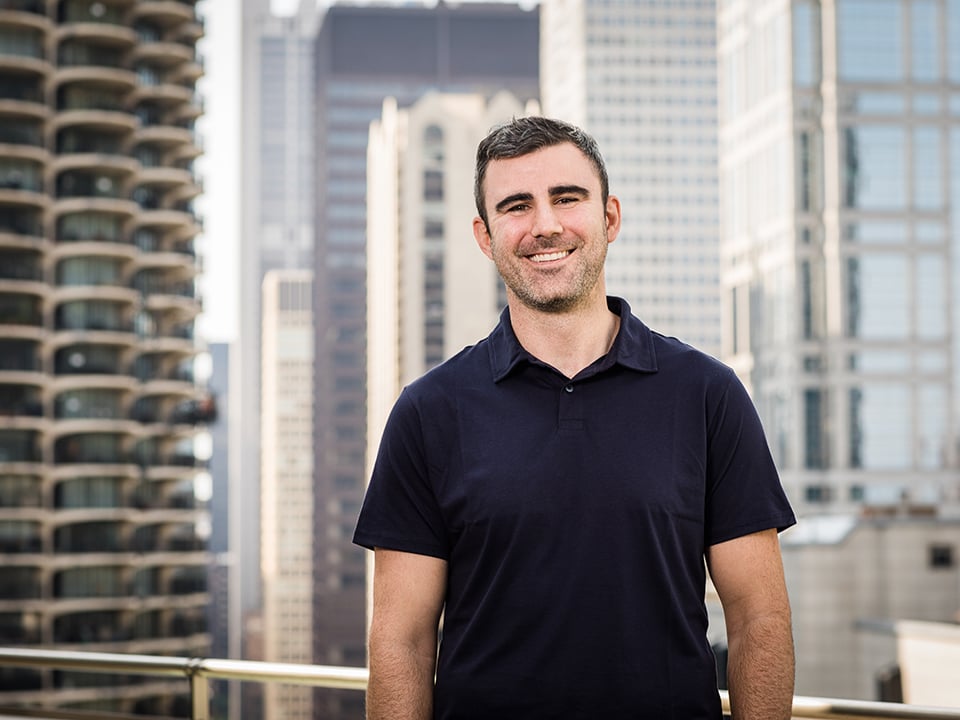 Jacob Zweig, Data Scientist, Co-founder
Jacob Zweig holds a doctorate in neuroscience and has had the opportunity to take on several different roles at Strong Analytics. His work involves developing deep learning models, consulting with clients, designing applications and researching new techniques.
BEYOND WORK: Jacob has been training in jiu-jitsu for seven years. The martial art allows him to clear his mind and teaches him to be calm and methodical under pressure.
What advantages are there to working as a data consultant for a wide range of industries, as opposed to a data scientist specializing in one field?
As data consultants, we've had the opportunity to work with companies in almost every industry. Our client list includes companies in automotive, gaming, pharmaceuticals, retail, biometrics, engineering, publishing, manufacturing and IoT. Not long ago, I had a lab coat and hard hat on at a food manufacturing plant. The week after, I was learning about retina scans in biosecurity.
It's always exciting to learn about a new industry and see how they use data science. It gives us a great perspective, and it helps us guide our customers on how to best integrate data science and machine learning into their own organizations.
As data consultants, we've had the opportunity to work with companies in almost every industry."
Where do you see the most potential in the field of machine learning field?
While most of our engagements are with tech companies that use state-of-the-art products, one of the most fun aspects of our work is bringing our toolkit to traditional industries. From manufacturing to energy and retail, many of the companies we work with are using 10-to-15-year-old technologies. There is immense value in building modern machine learning tools to solve the challenges they face.
As you look to grow your team in a still-emerging industry, what makes for a strong candidate?
We're looking for people who demonstrate capability, curiosity and expertise. Expertise doesn't mean that you're the best data scientist in the world, or that you have 20 years of experience as a 19-year-old. It means that you've spent the time to learn a concept that you might use in your work at a deep level.
A publicly available project, blogging or even the ability to explain your work is helpful for demonstrating this expertise and standing out from the crowd. In addition, as a team that prioritizes learning, we're looking for people who display curiosity and passion. We want the kind of person who gets excited to learn something new and can't wait to share it with the team. They must also demonstrate the ability to grow both as a data scientist and as a key member of our expanding team.
What is your future hiring projection?
We're looking to hire five to 10 team members within the next year. As we grow the team, we'll be filling roles for data scientists, data engineers and computer vision experts.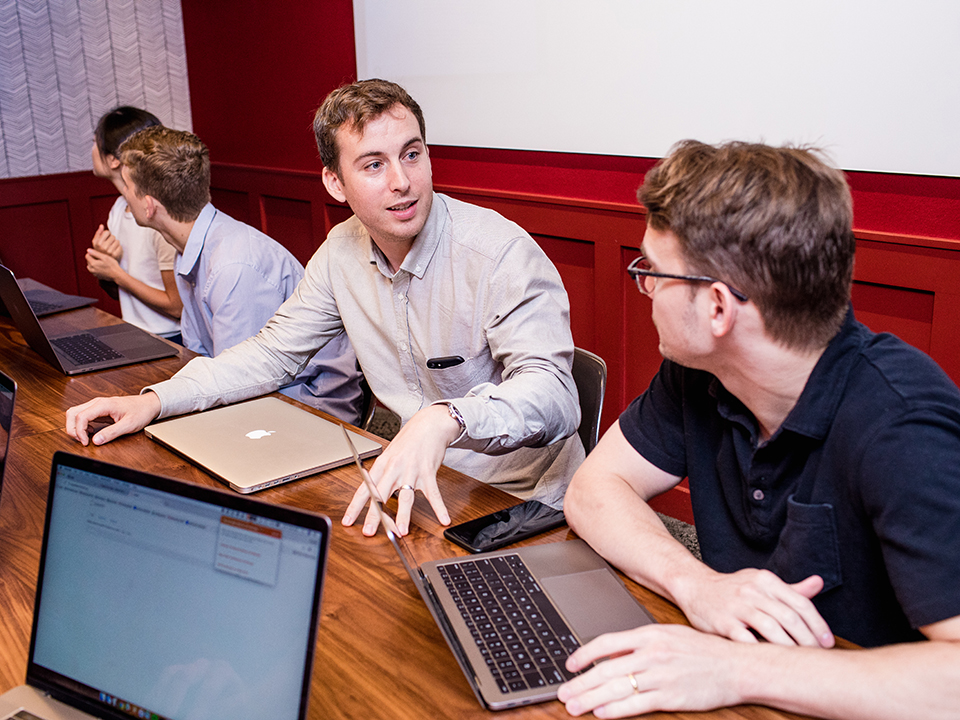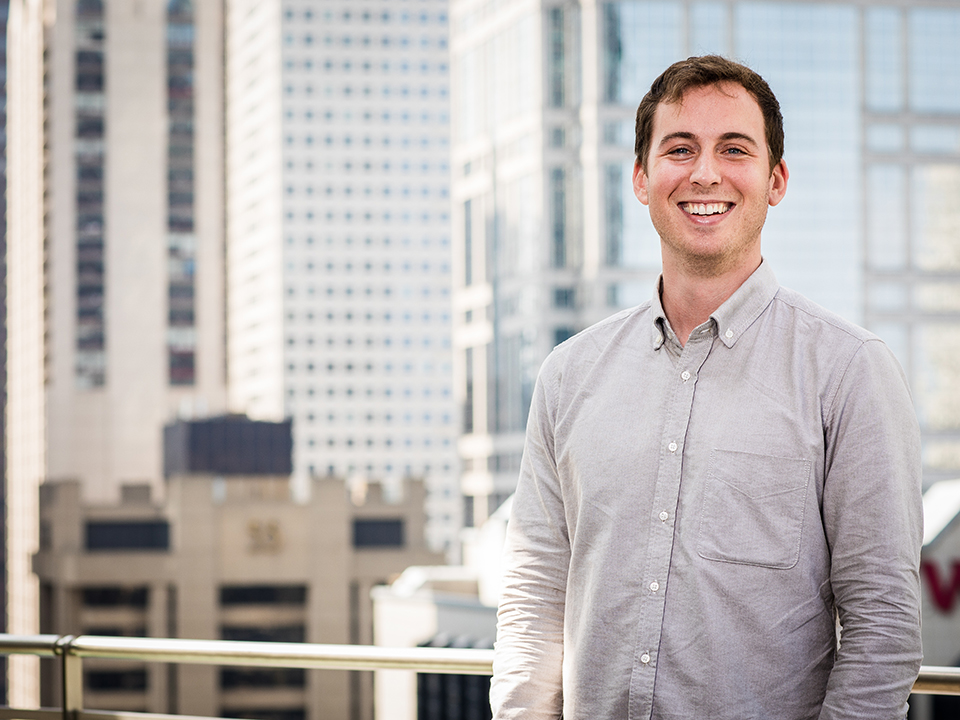 Brock Ferguson, Co-founder
Brock Ferguson holds a doctorate in cognitive psychology and is the principal data scientist on several machine learning, engineering and analytics projects for clients across various industries. His focus is on devising solutions for each client's central challenges and communicate the results. As a co-founder, his goal is to build a strong team of full-stack data scientists and engineers.
BEYOND WORK: Brock trains in jiu-jitsu and lifts weights. Both workouts bring clarity to his day, and the art of jiu-jitsu gives him the tools needed to handle pressure.
Where do you see the most potential for machine learning?
As much hype as there is around the idea of machine learning, we are only now starting to see the impact it can have on companies. The barrier of entry is decreasing as data scientist toolkits improve, and firms like ours help companies escalate ideas from proof of concept to implementation faster than ever. You can see this happening almost in real time.
We're also seeing machine learning become more integrated with products and operations. Deep learning has already been rebranded to the more general term "differentiable programming," since it's more than just statistical learning and production. Machine learning will become as fundamental to the value of future software as conditionals and for-loops were to traditional software. Differentiable programming can enable the tools we use each day to adapt, learn and act in exciting new ways.
Machine learning will become as fundamental to the value of future software as conditionals and for-loops were to traditional software." 
What is your team's process like when you begin working with a new client?
While every project is different, we've developed a process that helps us build and test our ideas as quickly as possible. We start by understanding our client's vision, the challenges they face and the solutions they have tried. Understanding those "band-aid" solutions gives us a great starting place.
From there, we think big picture and then work backward to determine how to get there. Next, we go through our discovery phase, which involves taking inventory of the data and studying the state of knowledge at the organization. It culminates in a precise design for our work, whether it is algorithmic, experimental or engineering.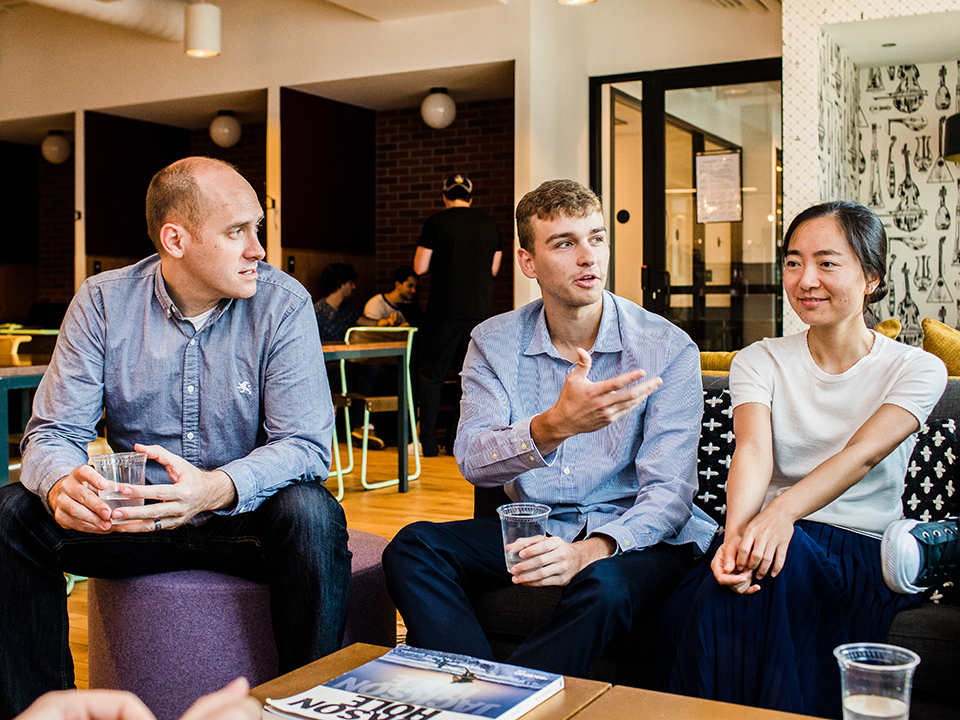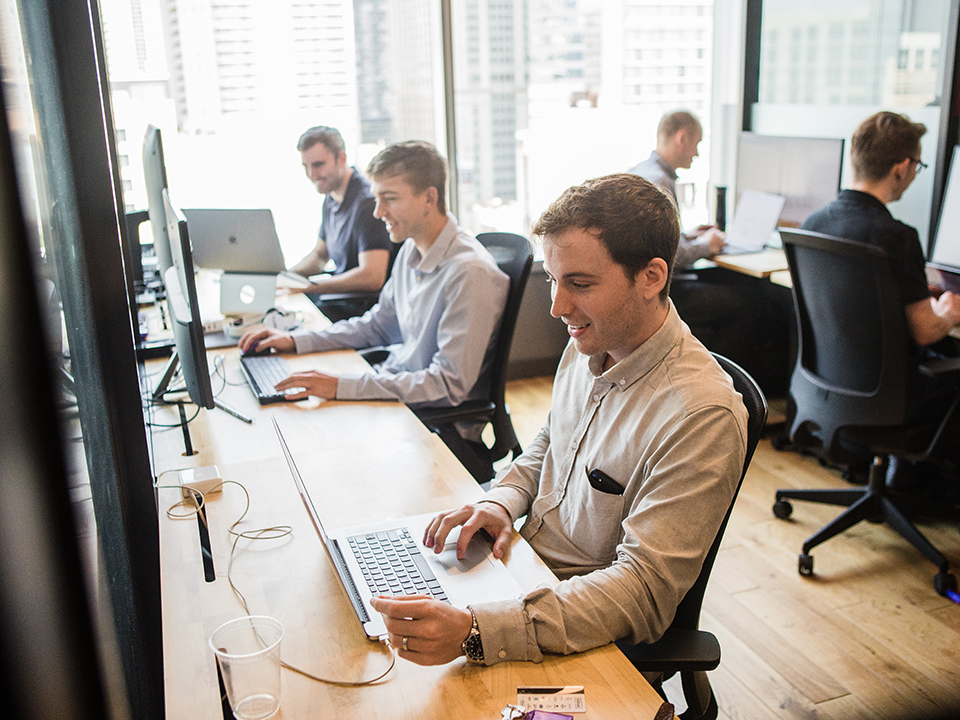 Where do you go from there?
In algorithmic and experimental work, our next step is research. We're gathering annotated data, cleaning data, building statistical models, validating predictions and communicating our insights to our client. This is where we bridge the gap between state-of-the-art technology and our client's needs.
In one project, we worked with a social networking site on recommending connections between people. It's one thing to build a predictive model to make connections, and it's another to build an algorithm that can scale up to make recommendations with real-time, streaming data. These are the problems we solve in this phase. Finally, we implement our final designs, algorithms and everything we've learned to build an application. This could be a physical product or software, a data pipeline, or a warehouse in the background of a company's operations.
What is your goal for Strong Analytics?
We want to continue building a team of talented full-stack data scientists and engineers. While many consulting companies focus on one or two core industries, our team is differentiated by a technical and algorithmic expertise that we bring to loads of industries.
We do this by not only fostering a great team of data scientists but by dedicating ourselves to creating a culture of learning at Strong. This enables us to translate approaches honed in one industry to problems in another.