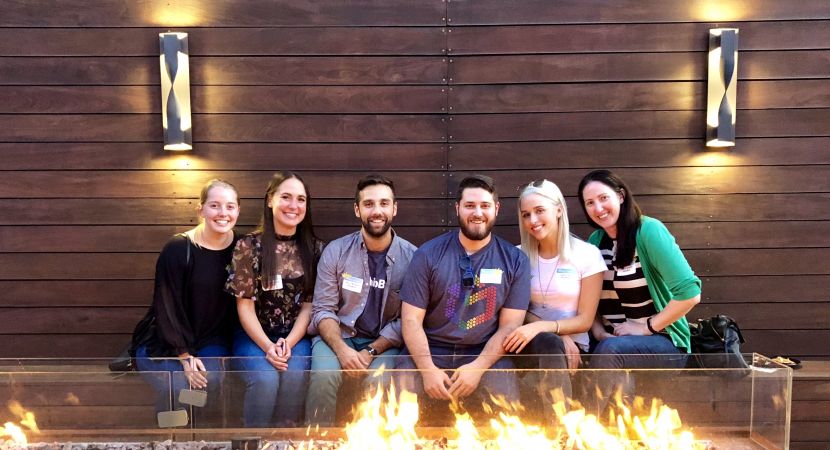 ShipBob has been keeping busy.
The company, which provides shipping fulfillment and inventory management services to small and mid-size e-commerce companies, has hit the trifecta of scale: announcing a $40 million Series C, the opening of a massive new facility and a hiring push.
This round brings the company's total funding to over $62 million, following a $17.5 million Series B in 2017. The company will use the new funding to enhance its shipping capabilities and to accelerate the development of its software platform. Co-founder and CEO Dhruv Saxena told the Chicago Tribune the company's engineering team will double in size.
"We plan to add more resources to our engineering team — an example being advanced inventory forecasting and planning tools," said co-founder Divey Gulati. "We plan to create these tools to help merchants estimate how much sales they should expecting in any given time frame, and thus how much inventory they should be holding and where, when they should be reordering more inventory and at what quantities."
According a press release, ShipBob's new 105,000-square-foot warehouse in Cicero is six times larger than its previous fulfillment center and more than double the size of any site across its nationwide fulfillment network, which includes facilities in Dallas, Los Angeles, San Francisco and Brooklyn. When the warehouse is fully online in December, the facility will be able to store more than three million units of product.
We are taking a long term approach, making e-commerce businesses more successful."
"Amazon has set the customer expectations for two-day and same-day delivery," said Gulati. "The only way to achieve that at a reasonable cost is to locate inventory closer to the consumers."
To staff its fulfillment center, ShipBob will make 60 new hires. That number will grow to 100 during peak season. ShipBob's current headcount sits at north of 350 people. 
"We are taking a long term approach, making e-commerce businesses more successful and need the help of a lot of talented individuals to help us achieve our mission," said Gulati.
Funding was led by new investor Menlo Ventures, whose partner Shawn Carolan is joining ShipBob's board of directors. Returning investors include Hyde Park Angels, Hyde Park Venture Partners, Bain Capital Ventures and Y Combinator.
"Menlo Ventures is well known around the world and has plenty of experience guiding companies to scale and dominate the various industries they were present in," said Gulati. "We are privileged to have Shawn Carolan from Menlo joining our Board and we are super excited to learn from him."