When project manager Ryan Wells joined ServiceNow as its first Chicago-based employee, the office represented a blank canvas that could become anything. 
And as the team has grown, each new hire has played a role in shaping its culture, reflected in everything from social outings for every new hire to team lunches and water cooler banter on Slack.
We spoke with three engineers at ServiceNow to learn more about the culture they're building, and the origins of the saying "every cake matters."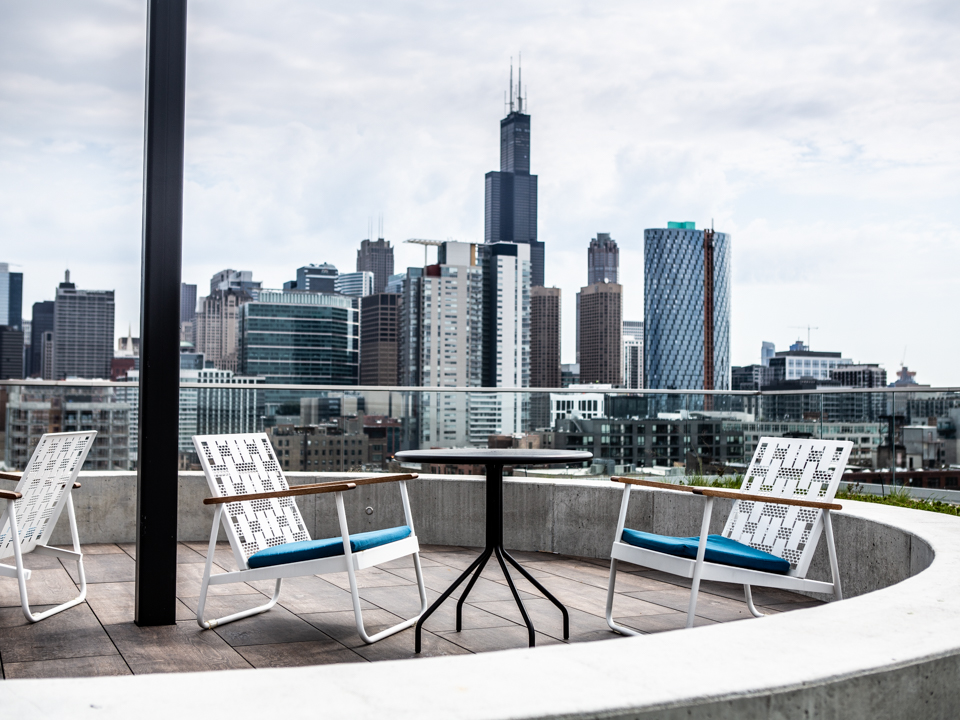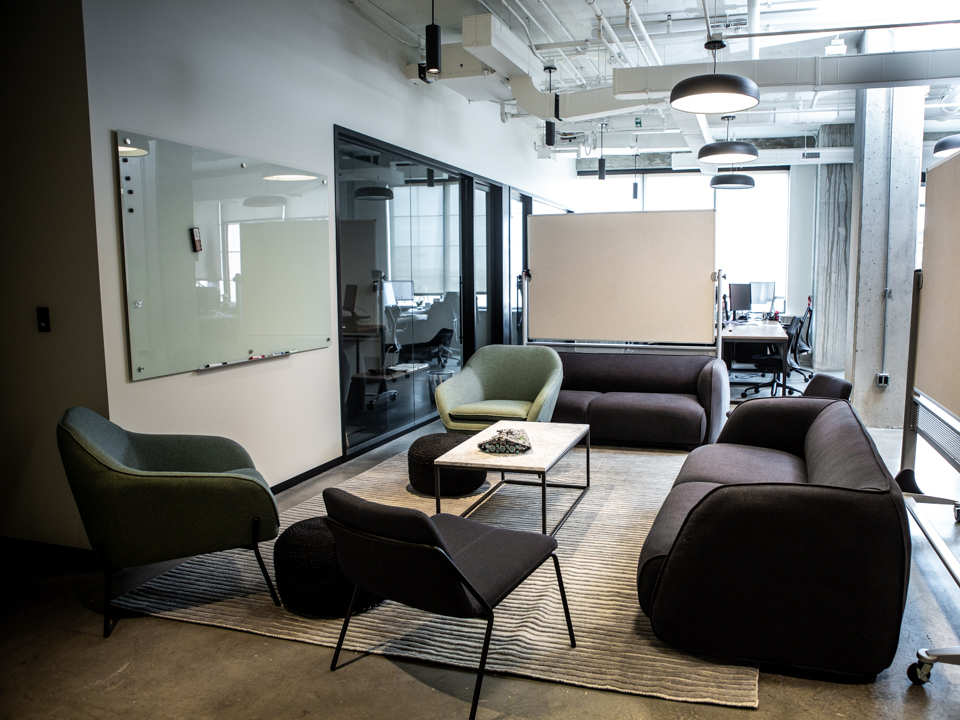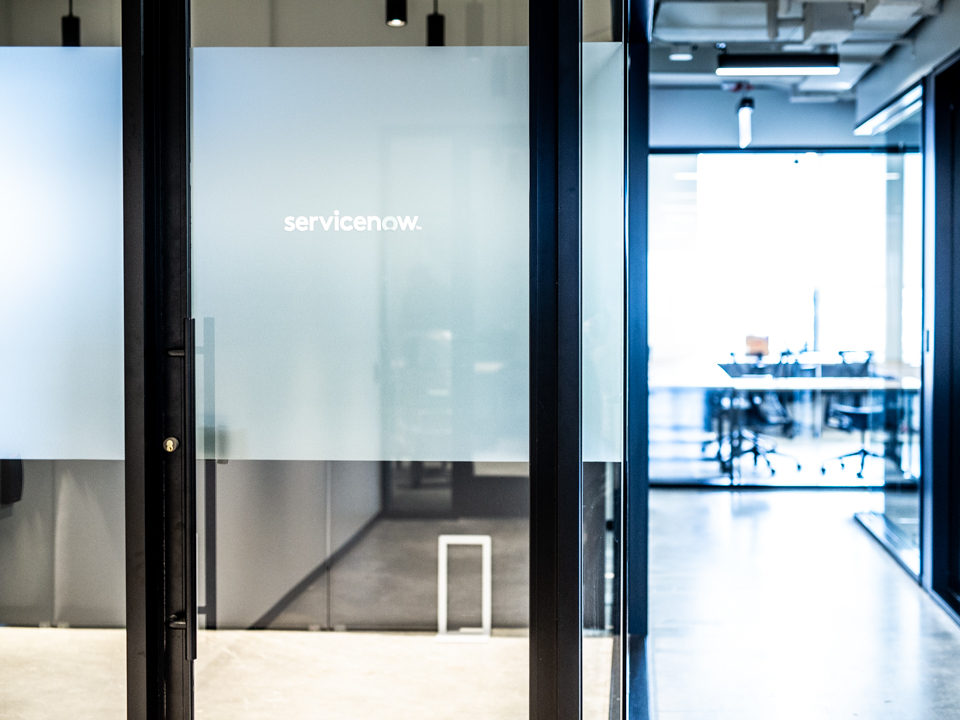 FOUNDED: 2004
EMPLOYEES: 6,220 globally; about a dozen in Chicago (and growing)
WHAT THEY DO: ServiceNow's cloud-based platform helps companies automate workflows and manage complex projects across teams, and makes it easier for those teams to collaborate.
WHERE THEY DO IT: Headquarters in Santa Clara, with offices in Chicago and around the world.
PET-FRIENDLY: All pets are welcome at ServiceNow's Chicago office, including dogs, cats, birds and fish.
PIECE OF CAKE: Every time a customer goes live with ServiceNow, the company celebrates with a cake decorated for the occasion.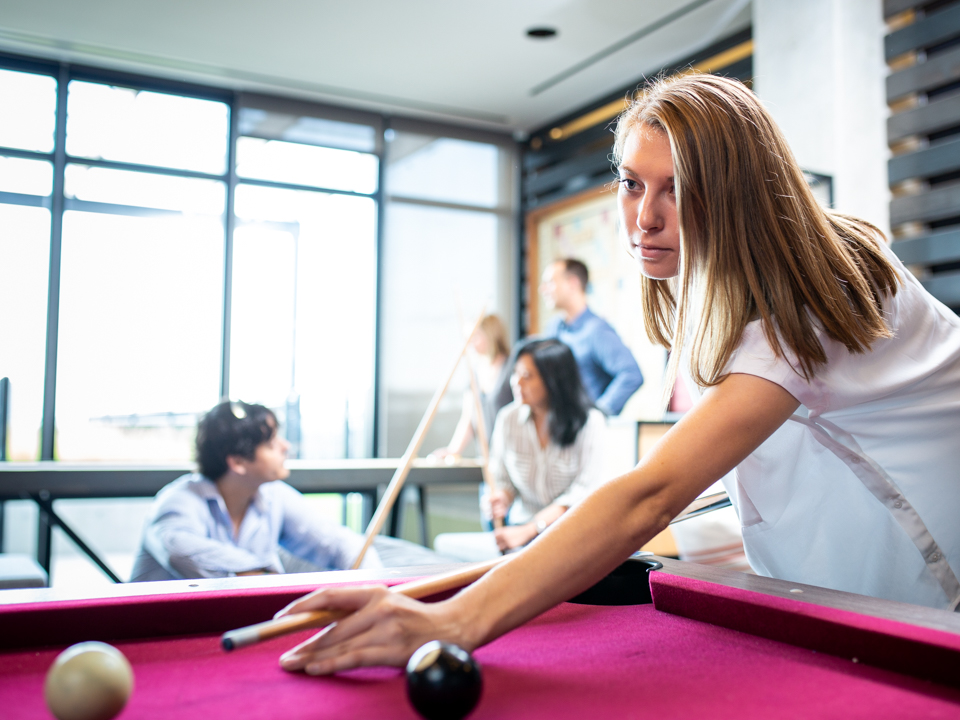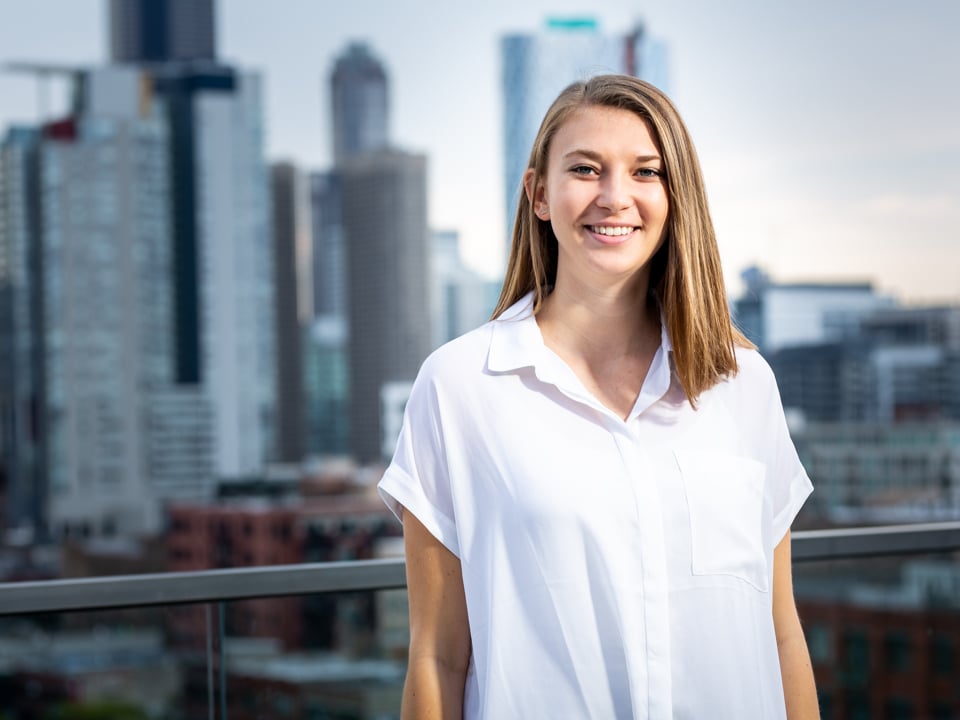 Ellen Ormerod, Software Engineer
Ellen works on the databases within ServiceNow's platform. She helps fix bugs and develop new features. 
BEYOND WORK: She loves to read, and enjoys staying up to date with the New York Times Fiction Best Sellers list. 
What attracted you to ServiceNow?
There were a few reasons. I had great interactions during the interview process. The experience was relaxed, friendly and positive. I was also excited about the opportunity to tackle complex technical problems.
However, my confidence in the company grew after I heard that numerous employees I interviewed with had been at the company for more than four years. I knew they must be doing something right to keep engineers engaged and committed.
How did ServiceNow welcome you to the team? 
I had a lot of communication before my first day about what to expect, so I was prepared. My manager made sure I had tasks to do and that I felt comfortable. I also went through a comprehensive training program. My favorite was a three-day class on our expansive platform, which I had no previous experience using. 
We went bowling for my first week so I could get to know the team better. We had so much fun we decided to stay and sing karaoke after. I was not expecting to have such a good time with my coworkers, but now I get excited about every new hire, because that means another team outing. 
I get excited about every new hire, because that means another team outing."
What values are held on your team?
It's important to be humble, admit when you don't know something and be curious. Since I'm new, I'm constantly admitting when I don't know something. I'm comfortable with that because my manager, who has been with the company for eight years, tells me when he doesn't know something. 
When I ask questions about our code, he'll tell me when he doesn't know the answer and then help me figure out the solution. It makes for a collaborative experience, and I don't feel embarrassed about asking questions. I'm also encouraged to investigate and learn so that I understand what I am working on.
What opportunities are there for new hires to become involved in shaping the company's culture? 
Our office is small, so everyone has the ability to influence the culture. We can try out new ideas. Anyone in the office is welcome to suggest a new tradition or lead the charge for an outing. When I started, my coworkers often went out for lunch, but I liked to bring my lunch to work. They started bringing their food back so we can eat together, which I appreciate.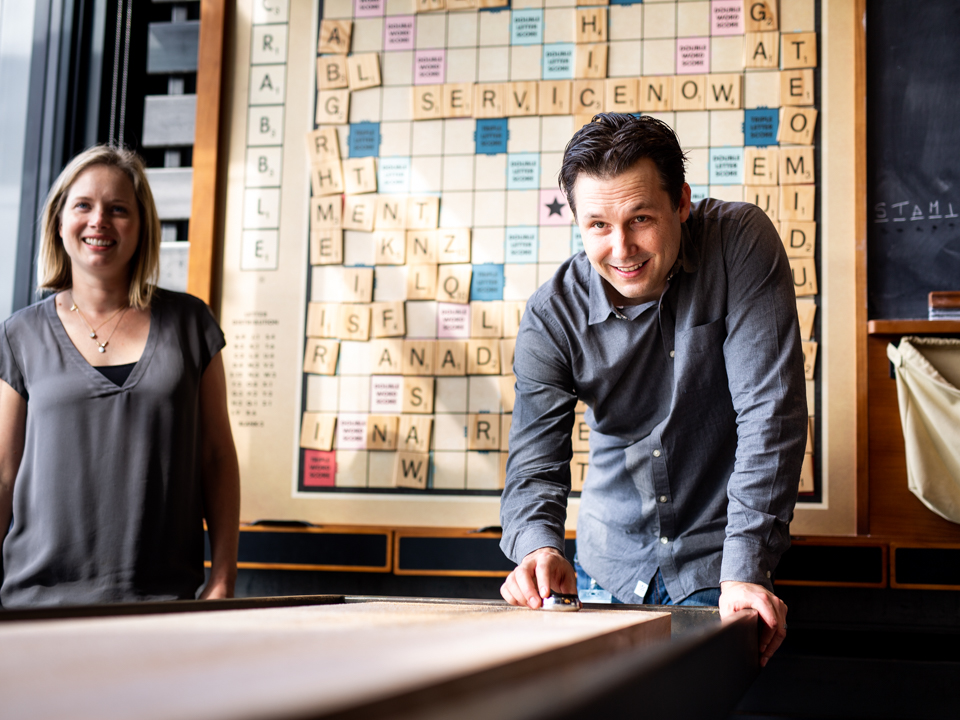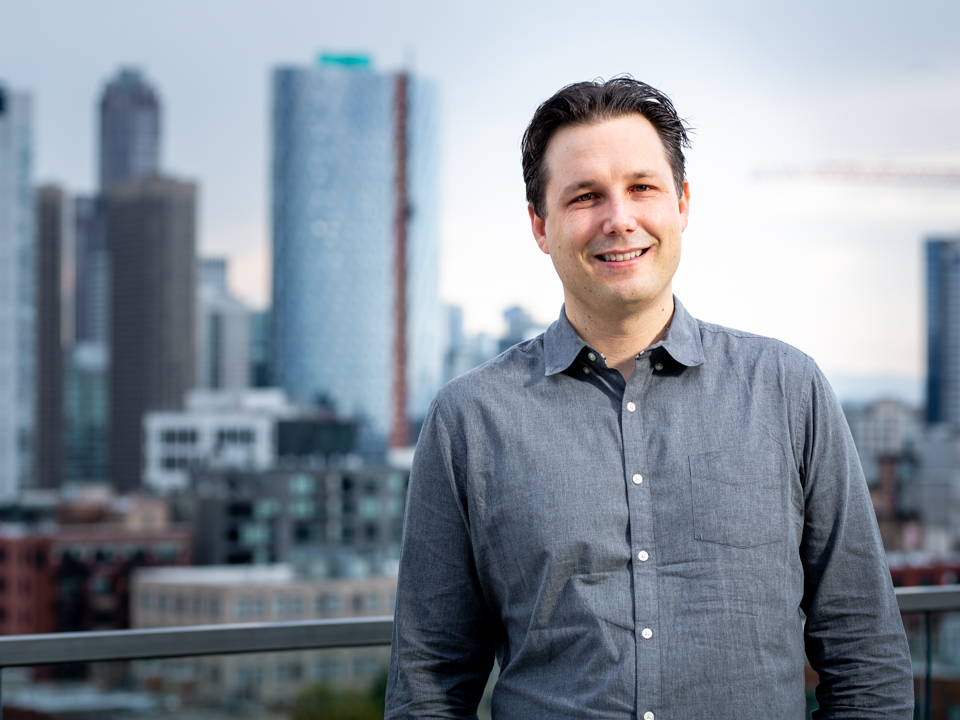 Ryan Wells, Senior Technical Program Manager
Ryan drives initiatives across organizations and teams, and manages UX projects on ServiceNow's platform. As ServiceNow's first Chicago employee, his goal is also to build the office's culture and make it a great place to work.
BEYOND WORK: Ryan enjoys playing video games — a hobby that sparked his interest in technology and software development.
As one of the first developers hired by ServiceNow, how has the culture evolved from when you first began? 
Our new office started as a blank canvas, so it's changed quite a bit since I arrived. As a small team, we've developed a culture of camaraderie — even if we're on different teams or working on different projects. The customer and product are important, but if we don't enjoy coming to work every day and working together, it's a problem. Team lunches, team socials and Slack channels for non-work communication have all brought us closer together, but we plan on refining and evolving our culture as we grow.
Growing our local culture is a constant evolution and discussion item, but we've already developed some traditions."
How have you helped shape the company's culture?
Work should be fun and empowering, and our culture should reflect that. ServiceNow already has that, but our team has the challenge of expanding that to a new location and giving it our own local flair. Growing our local culture is a constant evolution and discussion item, but we've already developed some traditions.
We make it a point to have a team social the week that new folks are hired. Whether it's going to a Cubs game, bowling, karaoke or just enjoying onsite socials, it's important to have fun together and connect at more than just at a work level where possible.
How has ServiceNow's mission to improve the way other businesses work influenced the way your own team works? 
It's tremendously important for us. We thrive on execution and delivering for the customer. We allow space for creativity and minimize the bureaucracy that it takes to bring changes to the customer. We are our own customers, and use ServiceNow's products in our own work. Sometimes we say we "eat our own dog food," but I prefer to say that we "drink our own Champagne."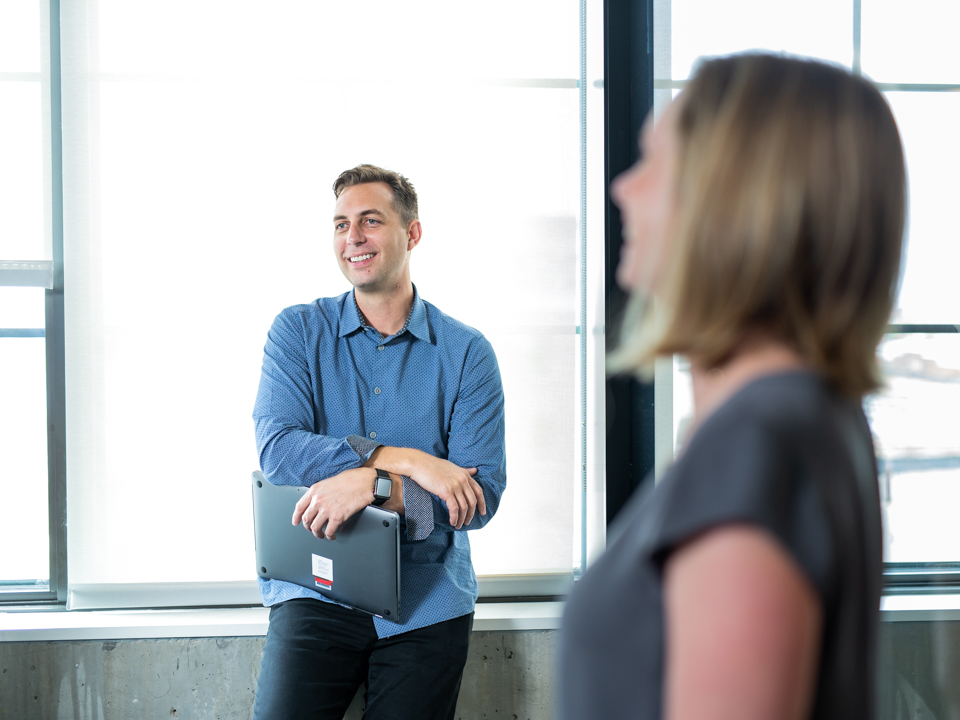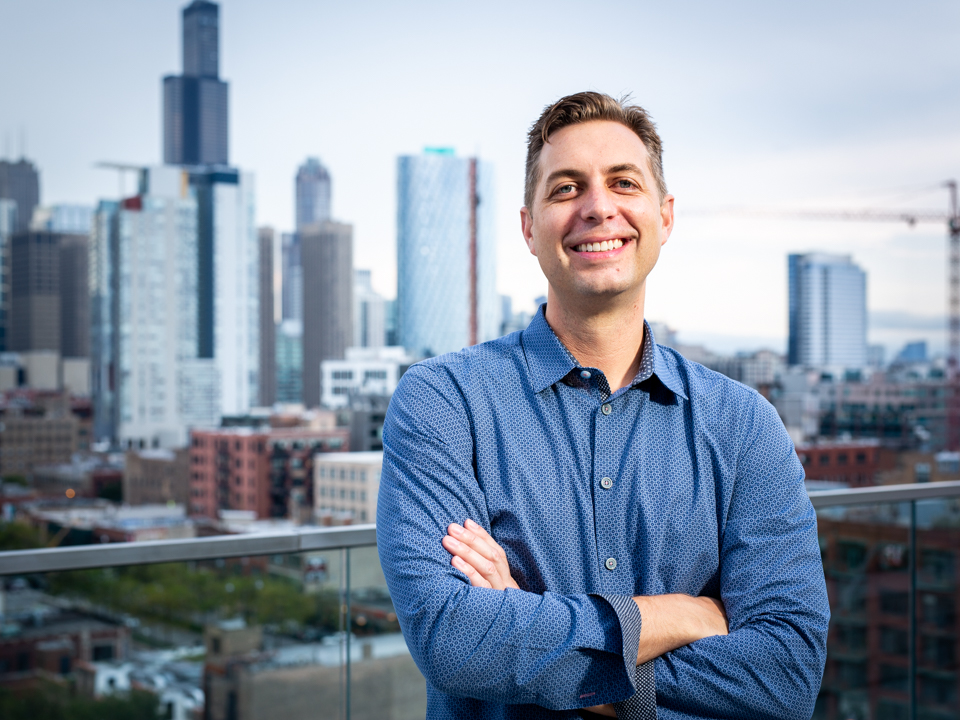 Joe Davis, Vice President, Platform Engineering
Joe leads the engineering team that creates ServiceNow's Now Platform from the company's San Diego office. He manages a team that spans multiple cities and works to make sure they get to know each other.
BEYOND WORK: Joe is the father of three daughters, who keep him busy with hobbies like soccer, karate and horseback riding.
How would you describe your team's culture? 
Our culture is evolving, and it's great to see where we're going. We have a humble culture, but as we grow, we want to keep that humility while not becoming complacent with our success. We're especially focused on increasing our diversity and inclusion. We want employees to feel like they can be their authentic selves here, and that they are essential to our success. 
Every time a customer goes live with their implementation of ServiceNow, we celebrate with a custom cake."
How do you break down silos and create a sense of camaraderie with a team that spans multiple cities? 
We call it East-West collaboration. Working cross-functionally is a core value for everyone. We use Slack, Facebook's Workplace and quarterly global all-hands to bring us together, and we actively model that behavior. I check in often with my peers in sales, marketing and other teams to ask them about what they hear from our customers, areas where we can improve and what we can do for them.
What's your favorite company tradition? 
We like to say that "every cake matters." Every time a customer goes live with their implementation of ServiceNow, we celebrate with a custom cake that's designed to model their business. It's like "Cake Wars" for enterprise software. These cakes can get really creative. It's kind of sad to cut into them.