Connamara Systems doesn't just build for quality, they prove it.   
The financial tech company writes software for the trading industry, a world where one mistake could cost millions of dollars. For that reason, business analysts are given the time to build tests for the application code first before any engineer starts developing the product. This enables engineers to build a product that works and can be proven over a series of methodical tests.

That approach creates a collaborative atmosphere where engineers are empowered to innovate, fix issues before they develop and try new technologies. We spoke with three employees for the inside scoop.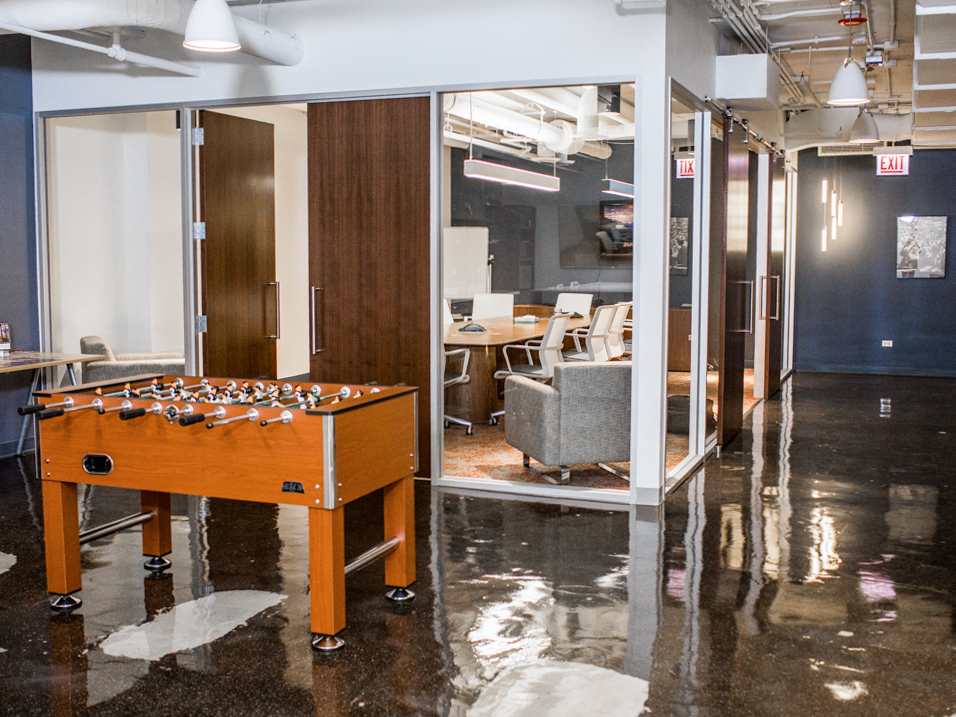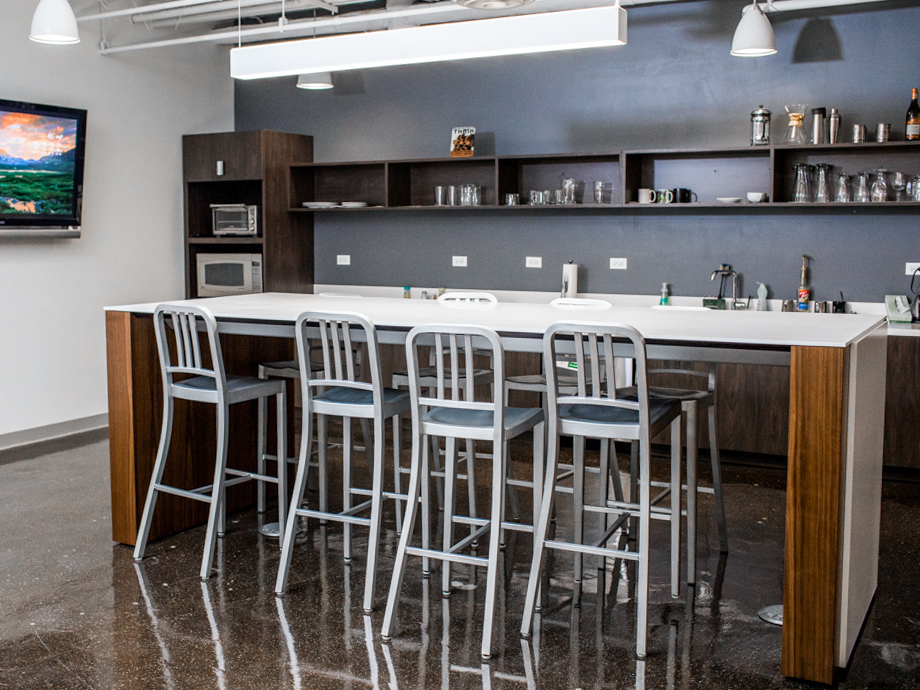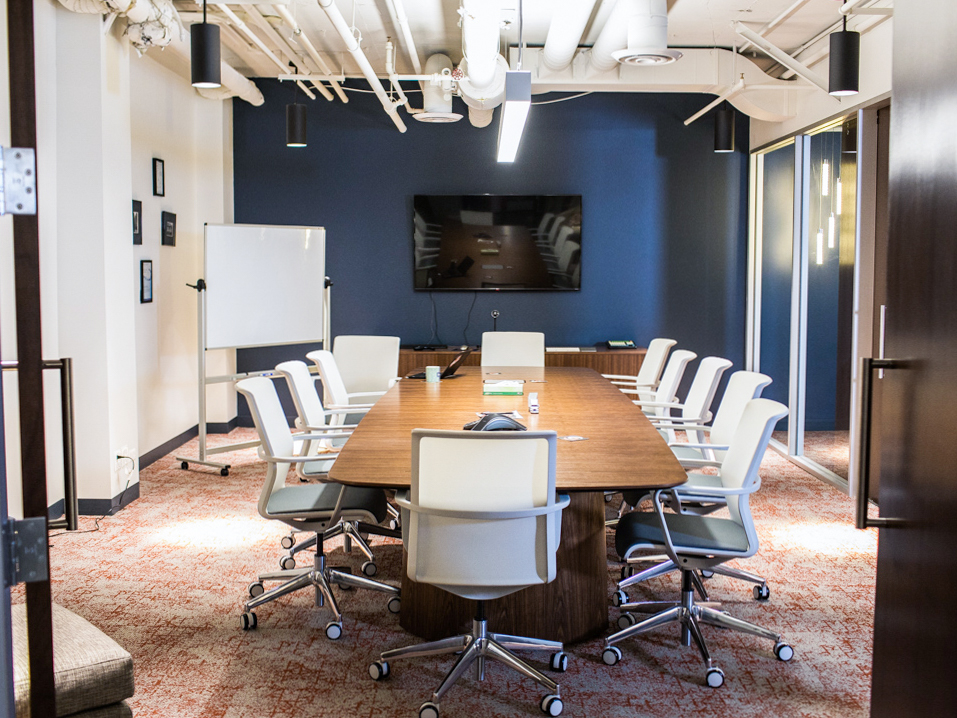 FOUNDED: 1998
EMPLOYEES: 15 (12 local)
WHAT THEY DO: Connamara Systems provides software engineering services to the capital markets industry.
WHERE THEY DO IT: Chicago
LAST THURSDAY: On the last Thursday of every month, a team member organizes a company lunch where the entire company takes a break from their monitors, orders in and eats together.
IDEAL CANDIDATE: At Connamara Systems, a small team means more responsibility. They look for candidates who thrive autonomously, understand more than one programming language and enjoy learning more.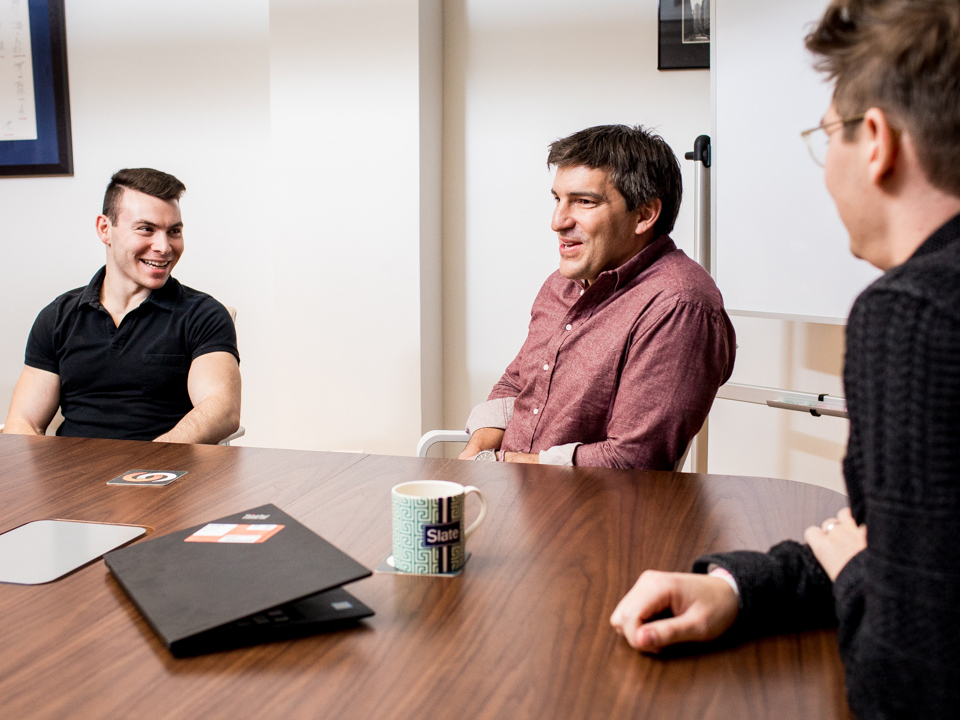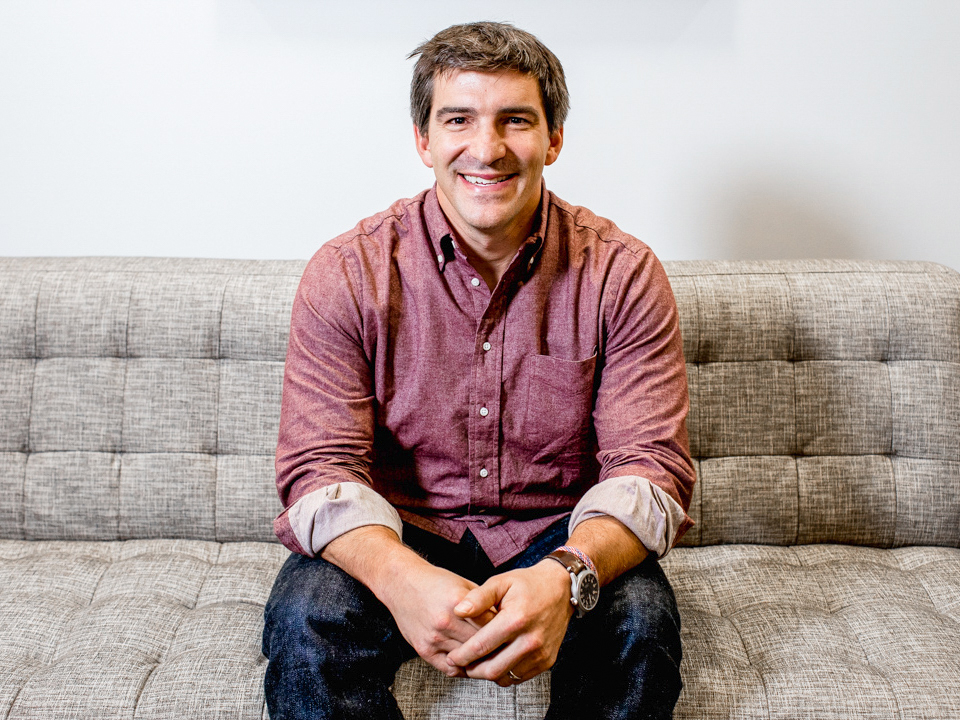 Kirk Kozel, VP of Consulting
Kirk has worked at Connamara Systems for nearly 10 years. He guides the engineering and business development team in building and delivering distributed systems for Connamara Systems' customers. As a leader, he aims to keep his team involved, challenged and growing.
BEYOND WORK: Kirk rides with the local biking community. Pedaling in a pack has taught him when to take the lead and when to sit back and let the group push ahead, two skills that have shaped his role as a leader.  
You've been at Connamara for almost 10 years. What about the company keeps you inspired?
The work — it's constantly varied in both the problems you face and the technologies you use to solve it. I enjoy using different libraries and languages and gaining that breadth of experience appeals to me. As a consultant, something new is always on the horizon.
The work — it's constantly varied in both the problems you face and the technologies you use to solve it. [...] As a consultant, something new is always on the horizon."
How would you describe the culture of the engineering team?
We're a close group. Outside of work, we have things like volleyball in the summer and social outings after work. In the office, we find ways to expose team members to other projects and technologies and help them learn more about other teams group. We also have some Slack channels dedicated to more casual, non-project-related conversations.
How does the testing process shape the final product that customers receive?
Testing gives us confidence in the product we're delivering. We're not only able to ensure that individual functions act the way we'd expect them to, but we can also show that progress to the customer and prove that the system behaves as they requested. We also have tests validating the decisions within that strategy. Those tests let other developers on the team work with your code and give us more confidence in the system.
What advice would you give a new hire joining the Connamara Systems team?
Be prepared to be challenged, but don't hesitate to ask questions. We don't expect you to know everything so asking questions is the best way to make sure you feel confident in your approach. It also challenges everyone to better understand the problem.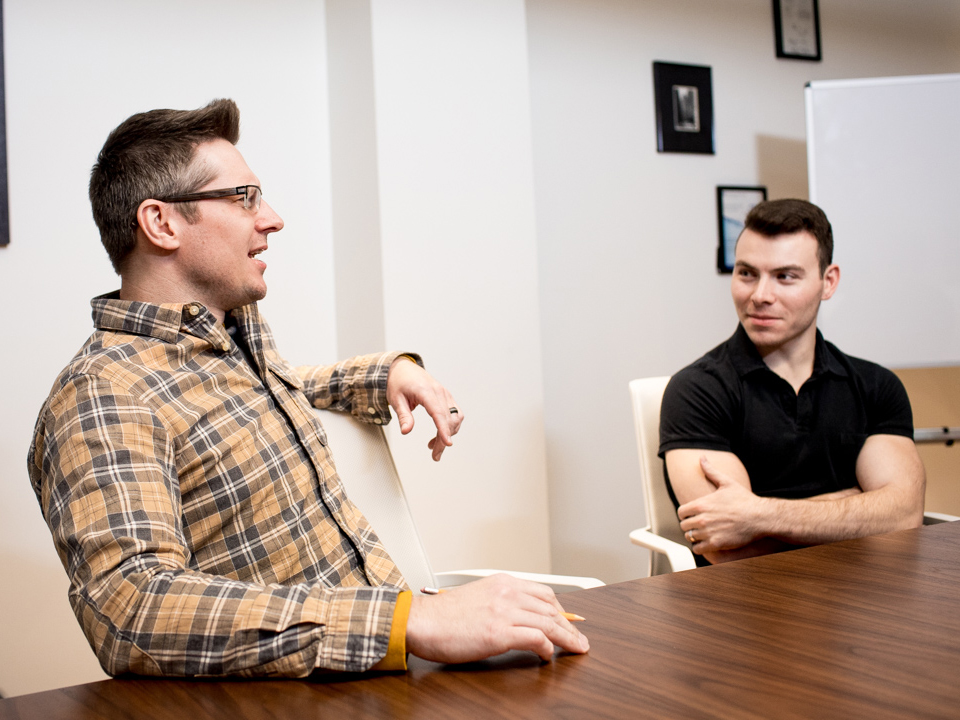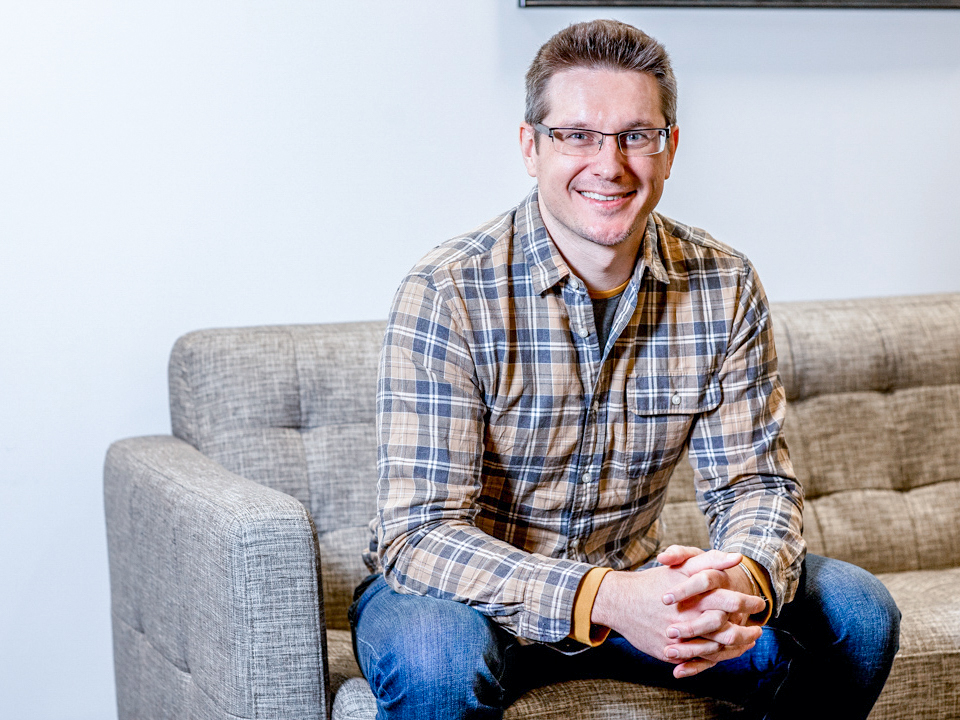 Mike Gatny, VP of Engineering
Mike leads the engineering team, which includes helping them kick off new projects, providing assistance and managing customer relationships. He may oversee the projects, but he finds inspiration in watching his team deliver.
What advantages are there to having a small engineering team?
Each team member has the opportunity to take on more responsibility and work more autonomously. It's not for everyone, but it creates a more interesting, challenging and rewarding atmosphere. It's an opportunity to grow beyond one set of skills and to try something new.
How do those tests inform the culture of the engineering team?
Everyone on the team has the power to "stop the line," much like at a manufacturing plant. That means that if any team member notices an issue with one of our tests, they have the ability to tell the entire team to stop what they're doing and fix the problem.
Each team member has the opportunity to take on more responsibility and work more autonomously." 
How does Connamara Systems support a remote work culture?
Connamara has always had remote workers, so those values are baked into how we work. We use a number of tools to make working remotely easier than ever. We video conference and share screens through Google Hangouts and UberConference, chat on Slack and collaboratively edit documents on Google Doc.
These tools have completely changed the way I live and work. On my lunch break, I can mow the lawn or drive to the park to shoot a quick round of sporting clays. Or we can head up to the cottage, where my wife can take the kids to the beach while I work. And, of course, the time I would've spent commuting I can spend with my family.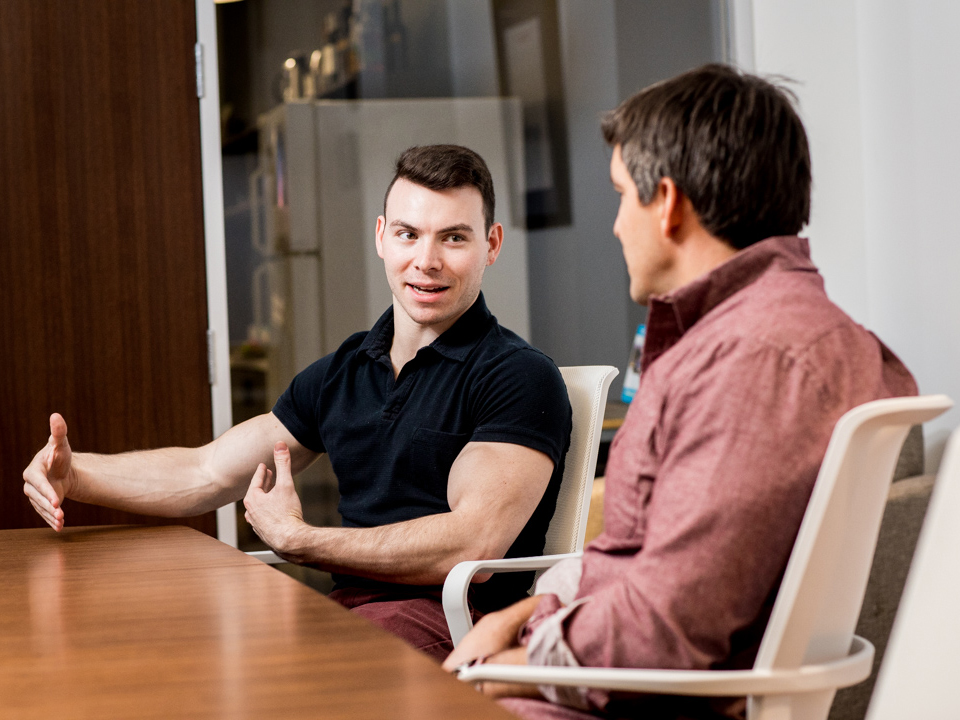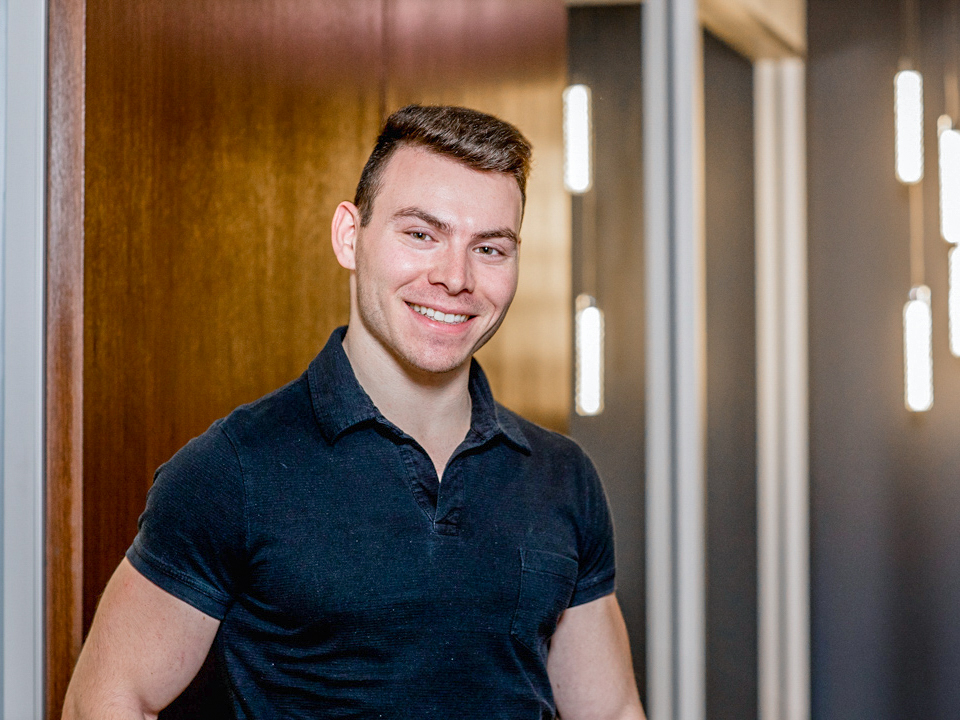 Mike Wilner, Agile Trading Systems Developer
Mike architects and develops fintech applications for Connamara Systems' clients. He sees the work through from the gathering phase to the delivery of the application. While Mike's new to the team, he aims to expand his knowledge on the financial tech industry and desires to eventually take on a leadership role.   
BEYOND WORK: Mike balances work and his family with a packed training regimen as a gymnast. After a successful college career at the University of Illinois at Urbana-Champaign, he continues to compete internationally.
What attracted you to Connamara Systems?
I get a rush out of solving complex problems and learning something new every day. At Connamara, things move quickly, and we all tend to wear a different hat each day. It's never boring here. I'm always engaged in something, and it hasn't felt like work to me because of that.
What was the onboarding process like for you?
I was impressed with how fast I was able to contribute. On day one, they had my laptop set up at my desk and my accounts credentialed. Then our CEO and CTO to gave me an introductory course on capital markets. By my second day, I had enough domain knowledge to take on my first project. I'm continuing to learn about the industry and best practices, but I never felt lost in the initial shuffle.
I was impressed with how fast I was able to contribute."
How have you benefited from the testing process?
Those tests help us find and squash a lot of bugs right away. I was writing code to handle orders in a project we were close to delivering, and I had made a mistake. Our acceptance tests caught it immediately, and, five lines of code later, we were ready to go. Our testing process made the correction fast and easy, and it helped us catch a potentially sneaky bug in the span of minutes versus days or weeks later.
What advantages are there to joining a small team?
Good ideas are encouraged and cultivated here, and engineers are given the freedom to explore new ways to improve how we do business. We recently had to make a custom financial information exchange spec for a client. I found that if we could generate our documentation directly from our configuration to keep our data and documentation in sync, we could save a lot of time on the project. When I brought the idea to John, our COO, he encouraged me to make that change immediately. The fact that my superiors are willing to support this kind of work is great.