There's never a bad time to start searching for a career you'll love. To help you on your journey, we've curated nine Chicago tech companies that are all seeking top talent right now. So, why are you still reading this? Continue below to learn what they look for.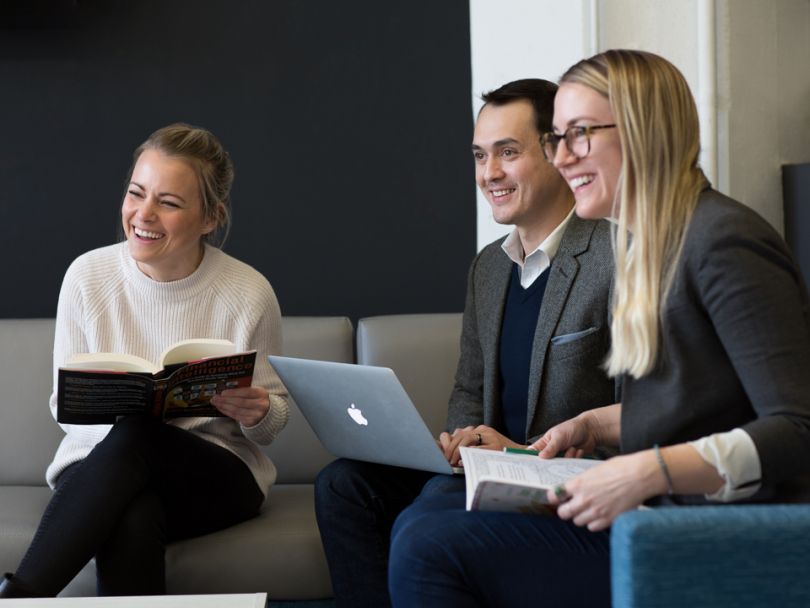 What they do: KAR's technology is used by automotive manufacturers, car dealerships and insurance companies to buy, sell and trade used vehicles.
What they look for: "The ideal candidate for our team is someone with high confidence, a self-starter attitude and the eagerness to drive innovation and technology in one of the most dynamic industries in the world," said President of Data as a Service Kayne Grau. "We're looking for true go-getters who thrive on a startup attitude and have the grit and ambition to get their hands dirty in data science."
Top perks: To help employees relax and recharge, KAR offers a generous PTO package, paid time off to volunteer and regular company outings and happy hours. A tuition reimbursement program makes it easier for team members to go back to school, while a 401(k) match and employee stock purchase plan make it easier to save for the future. Health, dental and vision insurance are also offered.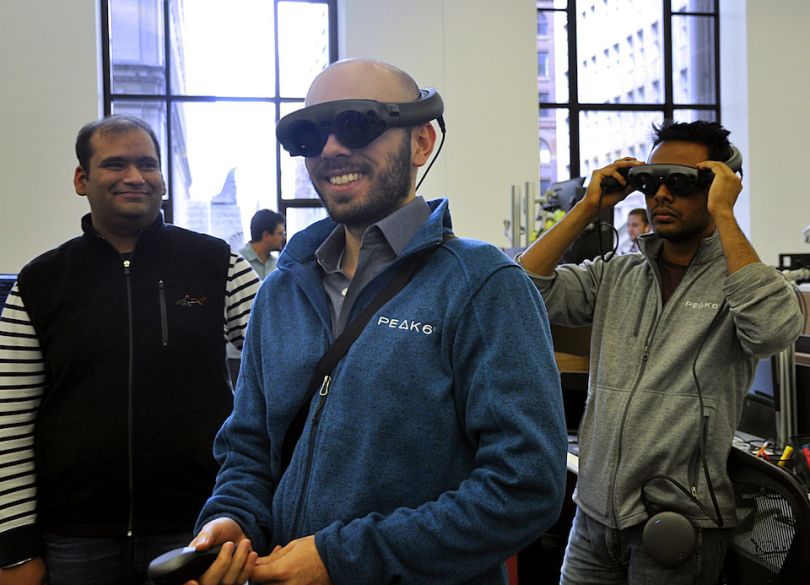 What they do: Headquartered in the historic Chicago Board of Trade building, PEAK6 is an investment firm that leverages proprietary technology to manage risk and unearth overlooked opportunities.
What they look for: "We look for more than a solid resume or a degree from a prestigious institution," said Software Engineer Peter Kuprys. "We value creative problem-solving skills, and our open and collaborative culture allows employees to work together to find breakthrough solutions. We are encouraged to try new things, learn from our failures and always question the status quo."
Top perks: Semi-monthly massage days, daily onsite yoga and free monthly manicures, pedicures and men's clip and clean are a few of PEAK6's "treat yo' self" perks. Other standout perks and benefits include an adoption assistance program, tuition reimbursement and an internal hackathon. PEAK6 doesn't skimp on the traditional benefits, either, offering health, dental and vision insurance along with a 401(k) match and a sizable time-off plan.
What they do: Quicket Solutions' cloud-based software is used by government agencies — think police departments, courts and those focused on code enforcement — to manage and analyze large and disconnected data sets, automate workflows and improve the quality of their services.
What they look for: "We are searching for self-starters who want to develop into leaders within a dynamic setting that only a startup can offer," said CTO and co-founder Akshay Singh. "We are hiring versatile people with a hunger to learn and desire to solve real-world challenges in order to improve the quality of government services and the safety of residents."
Top perks: Quicket gives employees skin in the game in the form of company equity, and rewards hard work with performance bonuses, not just a pat on the back. Team members have access to fitness subsidies, a flexible spending arrangement account and are offered a flexible work schedule. Quicket also offers health, vision and dental insurance along with a 401(k) match.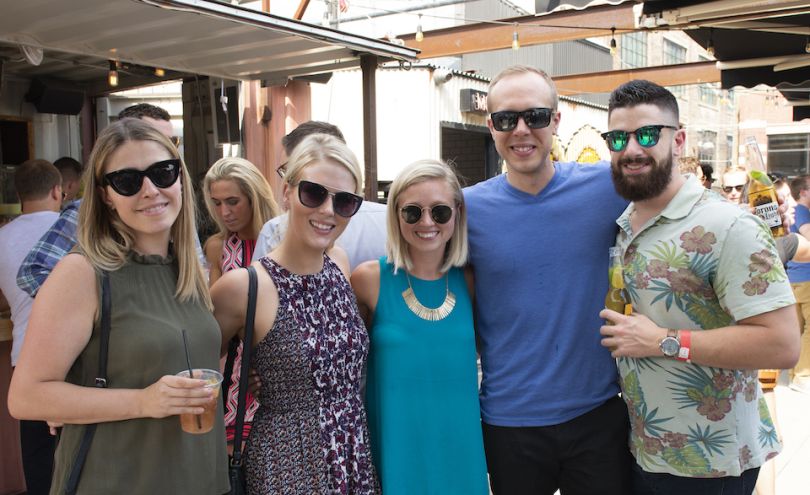 What they do: DialogTech's AI-powered call analytics solutions are used by businesses to see how their digital marketing efforts are driving inbound calls, glean actionable insights from conversations and create more personalized caller experiences.
What they look for: "We're building a team of people who behave like CEOs," said VP of Sales Bob Lopez. "We look for innovative people who are constantly looking for creative solutions and who will work collaboratively throughout the organization. Our mission is to revolutionize how brands use consumer conversations to deliver better business results, and we are thrilled to grow our team with people looking to make an impact."
Top perks: Employees at DialogTech don't have to worry about counting vacation days, thanks to the company's unlimited PTO policy. The office features a casual dress code, fully stocked kitchen and game room. In addition to health, dental and vision insurance, DialogTech also offers coverage for your furry friends — aka pet insurance.
What they do: Narrative Science makes it easier for companies to make data-driven decisions by using natural language generation technology to turn data sets into stories written in plain English.
What they look for: "At Narrative Science, we look for individuals who are strong from a hard skills or technical perspective and also exhibit characteristics aligned with our four virtues which are Team First, Innovative, Mission-Driven and Impactful,"said CEO Stuart Frankel.
Top perks: Narrative Science makes it easier for employees to stay active with company-sponsored recreational clubs, wellness programs and an onsite gym. Those planning ahead will be happy to know that a 401(k) match and company equity are also offered. Other standout perks include an unlimited vacation policy, community engagement opportunities and generous parental leave.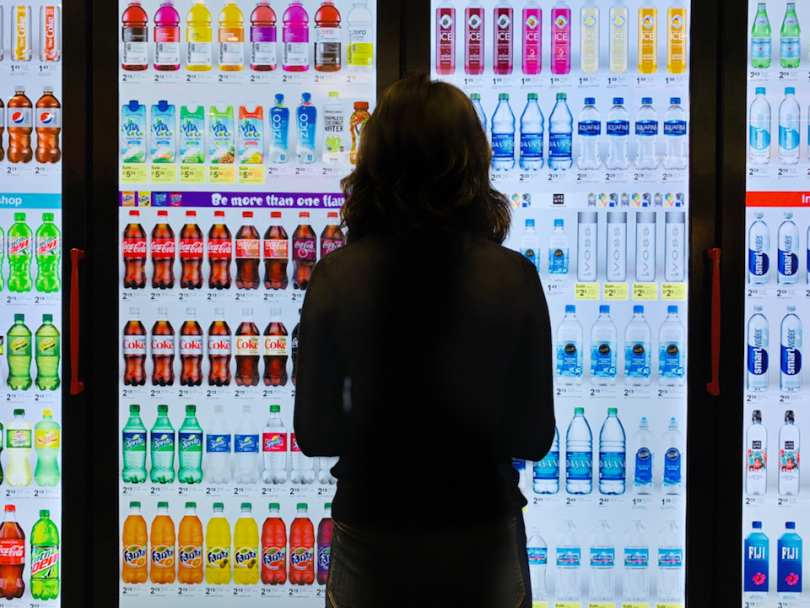 What they do: Cooler Screens is developing IoT-enabled screens for retail coolers and freezers— think the grocery store cold food aisle — designed to enhance the consumer experience and unlock new marketing opportunities.
Top perks: Hard work doesn't go unnoticed at Cooler Screens, which offers employees performance bonuses and company equity. A generous PTO plan ensures team members have time of to recharge when needed, and the onsite office gym means a workout is never more than a walk away. Cooler Screens also offers medical, dental and vision insurance, along with a 401(k).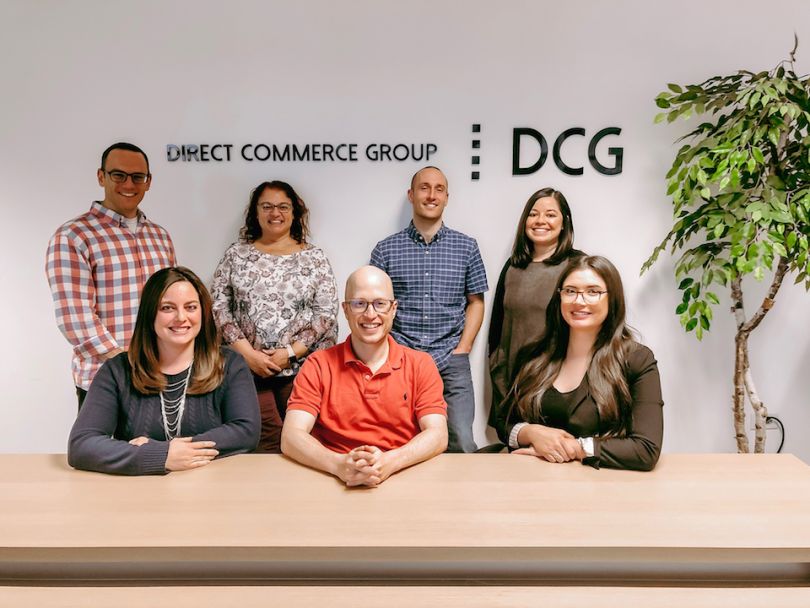 What they do: Direct Commerce Group is a digital agency that helps companies optimize and enhance their e-commerce efforts while also managing and protecting their brands.
What they look for: "We hire passionate, forward-thinking individuals who are committed to driving growth for our partners," said CEO John MacEntee. "As a rapidly growing organization, our team requires adaptability, self-motivation and a desire to constantly improve. Most of all, we look for visionaries who inspire people to make change happen."
Top perks: Monthly team lunches, barbecues and an office stocked with snacks ensure DCG team members don't need to worry about going hungry — literally. The office is dog-friendly and employees are encouraged to dress casually and can take advantage of flexible work schedules. Health, dental and vision insurance are also on offer, as is a 401(k) match.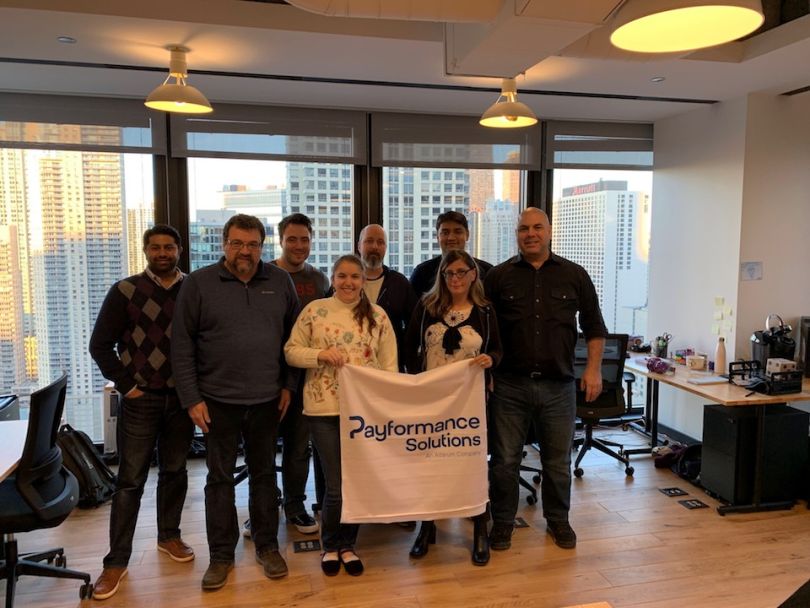 What they do: Payformance Solutions' TrustHub platform is used by healthcare payers and providers to transition from fee-for-service payment models to ones based on value-based care.
What they look for: "We look for explorers and learners," said CTO Kevin Mehta. "People who know how to design for the future, prepare for the journey and have the drive and determination to be successful."
Top perks: The Payformance Solutions office features cold brew on tap, a casual dress code and onsite gym — the company covers the membership fee — that offers both yoga and kickboxing classes. Dependent care flexible spending arrangement accounts and generous maternity leave and parental leave are available to make life easier for new and expecting parents. Employees are also given paid time off to volunteer, tuition reimbursements and company equity.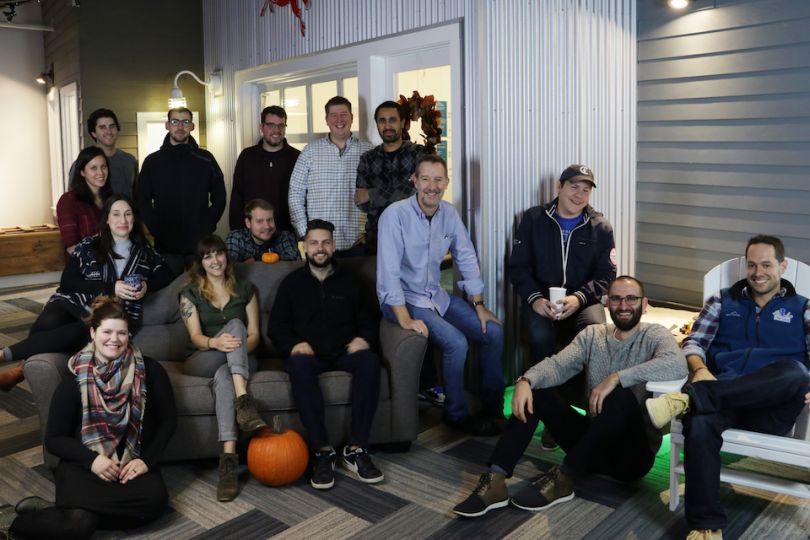 What they do: CraftJack's platform is used by home service professionals to generate more leads. All leads are local and are verified over the phone by the company for accuracy.
What they look for: "We look for good communicators who are not afraid of hard work and who are intrinsically motivated to making CraftJack into a better version of itself," said VP of Operations and founder Noah Mishkin. "We want people with positive energy who thrive on demonstrating and measuring success in everything they do. Bringing on a new person provides space for someone to help the company grow just as much as it is our responsibility to provide opportunities for that individual to learn and grow personally."
Top perks: CraftJack offers a generous PTO plan, flexible working hours and paid time off to volunteer to ensure employees strike a positive work-life balance. Casual dress is the order of the day in the office, which also features a game room. Other standout perks and benefits include tuition reimbursement, a 401(k) match and health, vision and dental insurance.