A new job as a stocking stuffer? That's what these 10 Chicago tech executives received in December. Read on to find out which companies welcomed new c-suite professionals into their offices last month, led through the front door by Santa himself.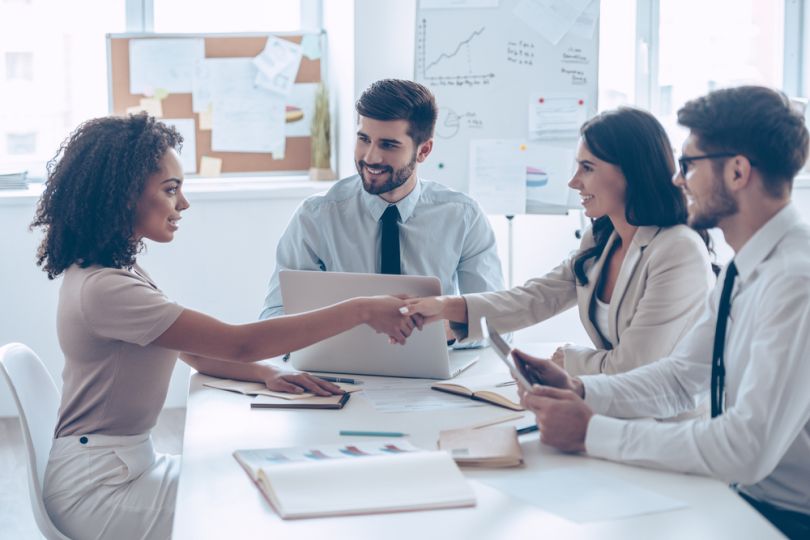 AI and IoT software company Uptake announced the appointment of Glo Gordon as chief revenue officer. Gordon has held senior roles at Jasper, SAP, Oracle and Xerox but was most recently positioned as VP of worldwide IoT sales and marketing at Cisco. While at Jasper, Gordon helped facilitate the company's $1.4 billion acquisition by Cisco. 
Macario Namie was brought on as Uptake's new chief marketing officer. Namie was previously head of IoT strategy at Cisco and helped oversee the company's acquisition of Jasper alongside Gordon. 
Uptake hired John Gallagher, former director at Brunswick Group, as its chief communications officer. Prior to working at Brunswick, Gallagher also held leadership roles at iPass, Global IP Solutions and Macrovision.
Sports data analytics firm STATS brought on Derk Osenberg as its new director of sales. Osenberg most recently spent time at Thomson Reuters building out sales teams from multiple leadership roles using his 25 years of experience in information technology and financial services sales.
"As we roll out a new generation of AI-powered sports solutions, Derk's background managing high-performing technology sales teams will be a welcome addition to STATS' growing position in the marketplace," said Steve Xeller, STATS' chief revenue officer, in a press release.
Online ticket marketplace Vivid Seats hired Jon Wagner as its new chief technology officer. Among other positions, Wagner previously acted as COO of Zoomer, CTO of Gladstone Analytics and VP of software at VerticalNet.
"Jon's vision, track record for solving real-world problems and deep understanding of decision engineering will ultimately mean a better experience for Vivid Seats customers," said Stan Chia, CEO, in a press release. 
Financial media network tastytrade hired Michelle Moore as chief marketing officer. Moore comes to tastytrade after leading retail investment strategy, content direction and engagement at CME Group as a marketing manager. With 15 years of financial services marketing experience, Moore will work to improve the investment strategies of the company's clientele. 
"Michelle's unique marketing expertise with retail investors will support our ongoing momentum and our passion for helping the self-directed investor community," said Kristi Ross, co-CEO, in a press release. 
Simon/Myers, a digital marketing and advertising agency, brought on Head of Account Management Michael Kristofka. Formerly, Kristofka was the vice president of marketing at Round The Table Hospitality before founding and acting as managing principal of the consultancy Spicebox Way.
"His broad professional background will be a huge asset as we begin to serve several fresh new accounts and different types of businesses," said Lou Simon, Principal at Simon/Myers, in a press release.
ErisX, a cryptocurrency management and trading platform, appointed Matt Trudeau as its chief strategy officer. Trudeau was president and co-founder of TradeWind Markets and has extensive experience working with regulated financial markets, market structure, trading technology and electronic exchanges. In his new role, he will assist the company's leadership in discovering new revenue streams, developing new strategies, sparking new initiatives and driving market structuring.
Valerie Lopez was made the new vice president of global diversity, equity and inclusion at the media software and services company Cision. Lopez will build the company's diversity strategy and craft new DEI programs in addition to heading the recently launched Multicultural Resource Group — an organization that highlights the multiculturalism that makes up all of Cision. Lopez previously acted as the company's VP of media research. 
Cloud-based geospatial data company Spatialitics appointed Mike Armstrong as a chairman of its industry advisory board as well as a representative of the utility sector on the board. Armstrong works primarily for the independent nonprofit public water utility WaterOne in Kansas and also serves the Kansas Water Authority.
"Mike is a renowned personality in utilities sector," said Vish Tadimety, chairman and chief executive officer, in a press release.