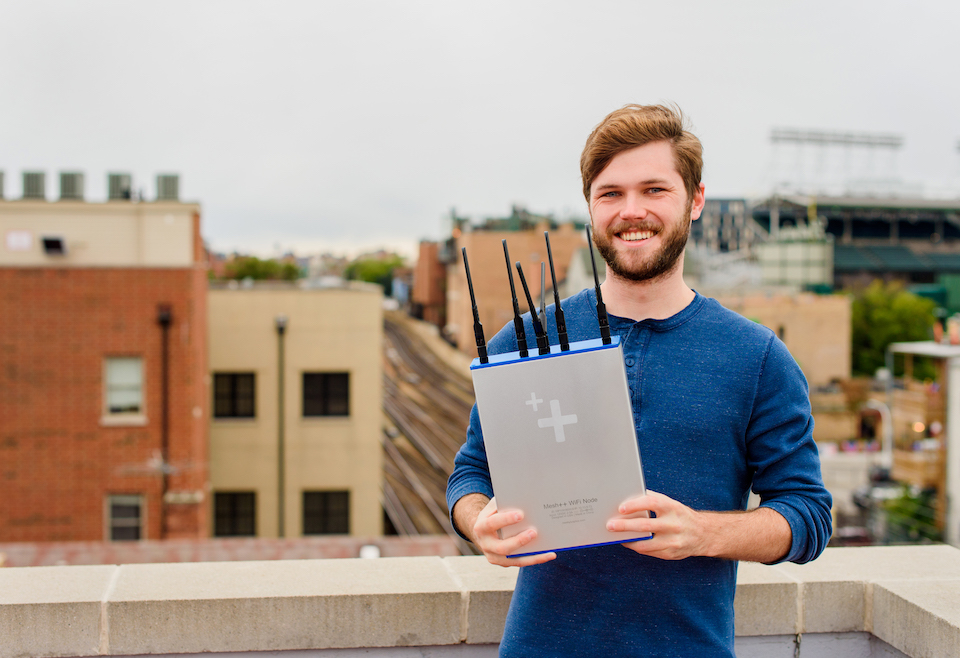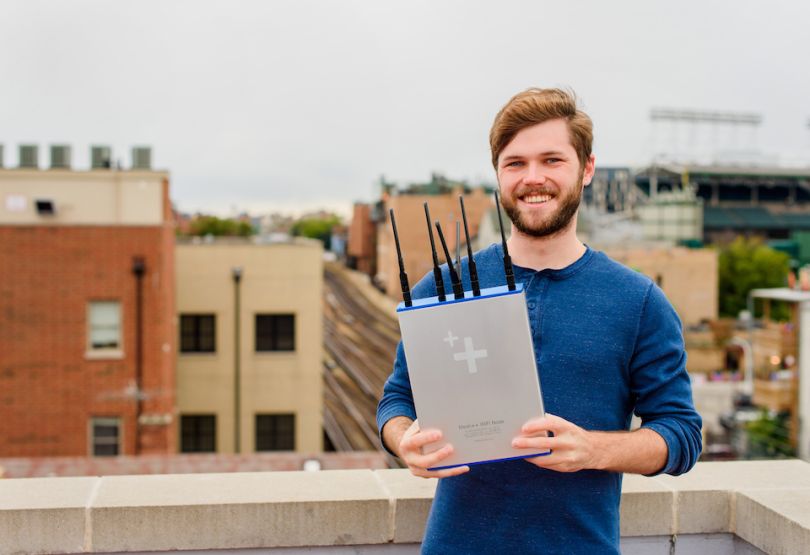 Having seamless Wi-Fi at a large-scale, outdoor event is great. But what is even greater is providing that same level of connectivity to developing countries or disaster zones. 
Mesh++, a Chicago-based IoT company, is using a system of movable nodes to bring Wi-Fi to outdoor spaces around the world. Mesh++ gets its namesake from the concept of internet mesh networking — a system of devices in a geographic area working dynamically to transmit information as efficiently as possible between one another, then ultimately to a user.
Traditional Wi-Fi networks can often use nodes to relay data, but they may run into interference from unforeseen variables like walls or conflicting networks. When nodes are placed permanently or are difficult to adjust, these variables can be hard to combat and can lead to slow internet speeds.
"If you have a mesh network over a large area outdoors and you have control over where those nodes actually go, you can define that they should have line of sight from each other and relatively equal space between the nodes," said Danny Gardner, founder and CEO. "That takes out some of the variables from the large system of equations that are a mesh network."
There are areas in every country, even in the U.S., where internet is desperately needed."
Mesh++ nodes are waterproof, highly mobile, capable of remote framework adjustment and have a battery life of up to four days. Anytime a variable presents a challenge in a network, Mesh's team can remotely access any individual node, anywhere in the world, and manipulate its structuring. Or someone can simply pick up a node a move it to a better spot.
"Mesh networks are designed to be flexible," said Gardner.
The company began as a senior design project when Gardner was finishing study at University of Illinois at Urbana–Champaign. After graduation, he was pursuing a graduate degree at Stanford and working at Apple, but left both and invested all his energy into Mesh++. And it's paid off — the company secured a $1.3 million investment in November.
Gardner said the company will hire three to four new engineers following the funding as well as invest in new product manufacturing and hardware testing.
"We've gotten a lot of demand, and a lot of the funding is going toward serving our customers from a hardware standpoint and also making sure that the product we deliver, we can actually support," said Gardner. "The last thing we want to do is open the floodgates on product, then realize there's an issue with it."
Two major early customers come from the world of sports. Mesh++ set up its network at last year's Super Bowl LII in Minneapolis, providing Wi-Fi to fans downtown for a series of officially sponsored events during the 10 days leading up to the big game. The company's network also took over Soldier Field for the special olympics held there in July.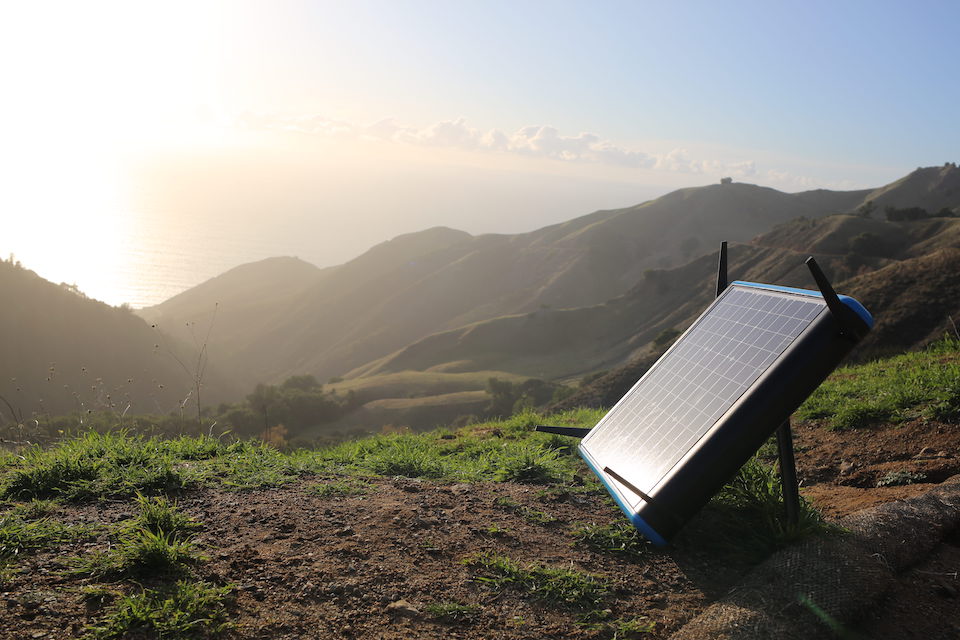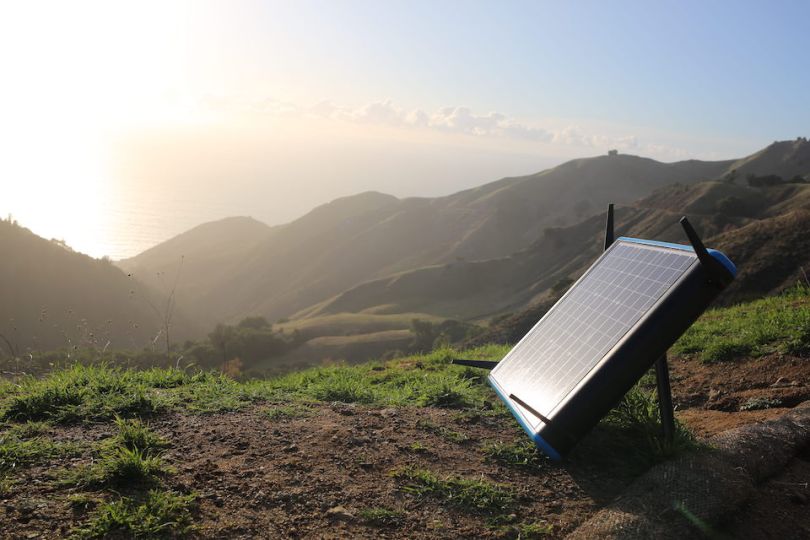 "That was a valuable installation, because you can't just shut down Soldier Field for a day for a traditional service provider to come in and set up a network, so we had very little time," said Gardner. "But were able to catch a code glitch by setting up in that physical space that we wouldn't otherwise have been able to catch setting up in an office or small location."
For now, Mesh installs its own networks, but in time, it will partner with third parties to provide installation services or allow customers to set up networks themselves. It's currently working on an easy-to-use dashboard for customers that will let them manage and configure their own network and nodes.
But even though Mesh's nodes are being used by the largest sports organizations in America, Gardner's ultimate goal is to bring connectivity to people around the world.
"There are areas in every country, even in the U.S., where internet is desperately needed," said Gardner. "You can throw money at countries around the world and help them over a temporary period, but until you close the digital divide and connect people to the global economy, you're not going to see permanent changes."
Gardner recently met with a group of technology leaders from across the country in Washington D.C. to discuss how his and other technologies can be implemented in rural areas, disaster zones and emerging markets to help people connect with the outside world.
"Some of the projects I expect us to tackle over the next few months to a year are in Guinea, Africa and the Philippines," he said.