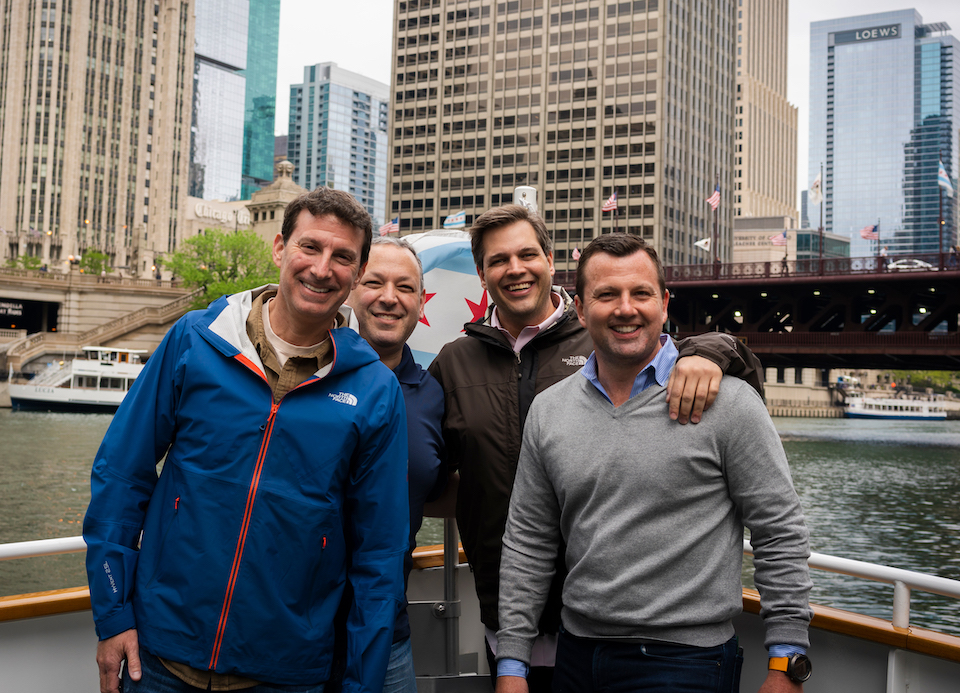 Truss, a Chicago tech startup that helps businesses find offices and other commercial spaces, is going to need a new office of its own.
The company just raised a $15 million Series A-2, and plans to expand its staff by more than 100 people this year.
Funds were contributed by Navitas Capital, Hyde Park Angels and Hyde Park Venture Partners and Jeff Boyd, former CEO of Priceline and managing director of Brothers Brook. General Catalyst led the round.
Truss co-founder Tom Smith said he is excited to partner with General Catalyst because of its history with aggregation companies like Airbnb, Kayak and Deliveroo, and its ability to enhance the customer experience at massive scale.
"It's their marketplace experience that really excites me about working with General Catalyst," said Smith.
Former Priceline executive and Redfin chairman Robert Mylod is also an investor, as well as a new member of Truss' board.
"We were lucky that Bob [Mylod] wanted to roll up his sleeves with Truss, both financially with his significant investment and with him being a director of the company," said Smith.
With this round, we're looking to expand by over 100 people in 2019."
Truss, founded in 2016, hosts over 30,000 listings across nine markets that include Chicago, Dallas, Boston and South Florida. The company intends to spread its market coverage by over 50 percent this year, beginning on the west coast, in cities that include San Francisco and Seattle before spreading eastward.
The company will also be hiring new team members in product development, data analytics and field broker roles.
"With this round, we're looking to expand by over 100 people in 2019," said Smith.
The company is also working on a Truss Analytics project geared toward serving commercial real estate professionals.
"The company's momentum in its first nine markets, driven in part by its AI-driven chatbot interface, suggest that real value is being unlocked for all parties," said Adam Valkin, managing director at General Catalyst, in a press release.