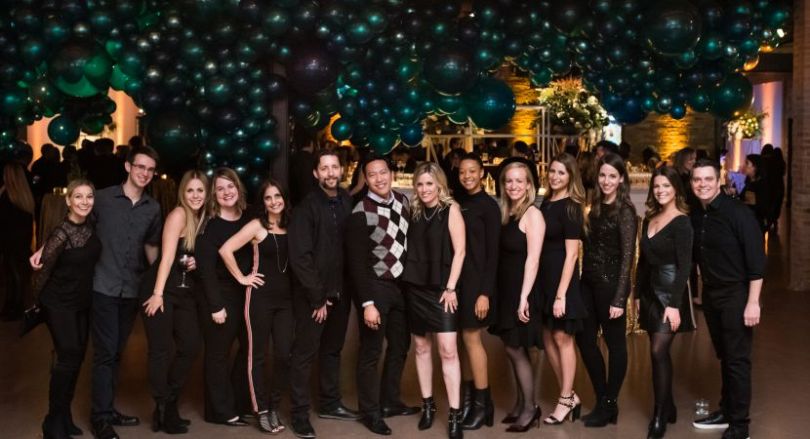 PartySlate, a Chicago tech company that gives consumers inspiration for their upcoming shindigs — and connects them with event professionals that can help make it happen — announced this week that it has raised a $3 million seed round.
The company will use the funding to boost its product development efforts, hire more marketers and expand its reach in markets across the country.
"Our platform is being embraced by both leading event professionals and people who are planning large-scale events," said co-founder and CTO John Haro in a statement. "This funding will enable us to double the size of our development team and launch new capabilities that will simplify the process of planning an event."
PartySlate's platform lets users browse photos from a variety of get-togethers, ranging from corporate events to weddings, birthdays and bar and bat mitzvahs — sort of like Pinterest, but specifically for events. If they find an event they like, the user can then easily find and get in touch with the vendors who worked on that particular event.
The platform is currently used by more than 6,000 vendors, including event planners, caterers, photographers, decor professionals and entertainers.
"We have made it easy for these incredibly talented event professionals to share their extensive photo portfolios and credit their event partners," said co-founder and CEO Julie Roth Novack in a statement. "And now for the first time, people can see a list of event professionals who have worked at a venue, and with a single click, view all of their work."
Hyde Park Venture Partners led this week's round. They were joined by new investors Dundee Ventures and Revolution's Rise of the Rest Seed Fund, as well as existing inventors Halogen Ventures, Hyde Park Angels, Wavemakers Partners and InvestHer Ventures.
Founded in 2015, PartySlate has raised $6 million to date.