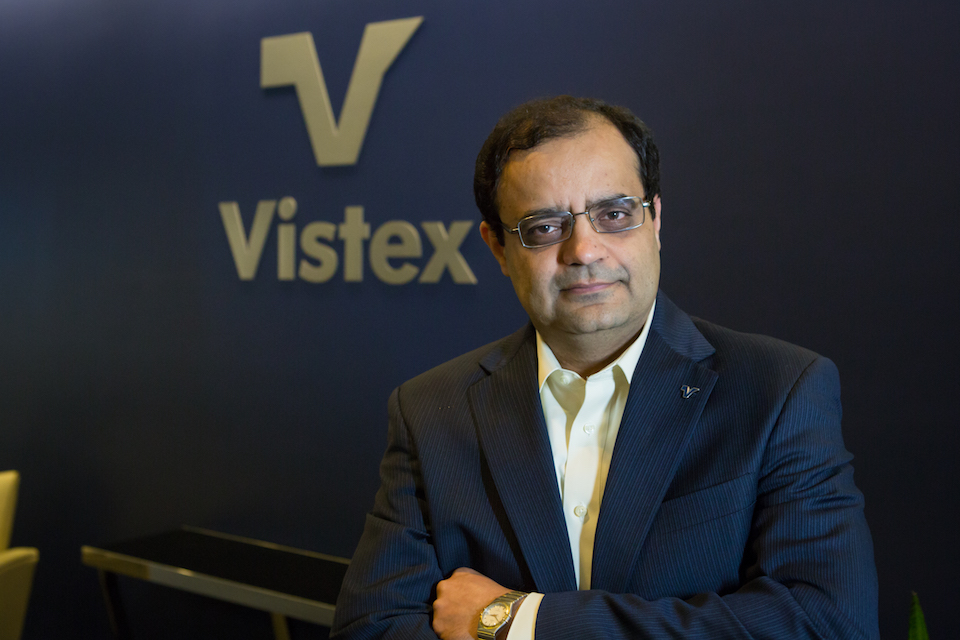 Chicago tech has its first big funding round of 2019.
Software maker Vistex announced it has raised $65 million in funding from Accel-KKR, a private equity firm based in Silicon Valley. That round could grow to $105 million if the company elects to exercise its option for $40 million in additional funding.
The round gives Accel-KKR a minority stake in the company, with the majority remaining with founder and CEO Sanjay Shah.
"We are very unique in that we bootstrapped ourselves from zero to hitting $250 million in revenue in 2018," said Shah. "This is not a payday for existing investors. We really want to make Vistex something larger than it is today."
Vistex was founded in 1999 and builds enterprise software for designing, managing and administrating go-to-market programs of all kinds. The company's offerings are designed to both cut costs and automate processes that were previously labor-intensive. Vistex has 1,500 employees spread across 20 offices and its clients include DOW, Sony and GM.
We're about 300 here in Hoffman Estates, and our plan is to double our headcount over the next two to four years."
Shah said the company's traditional business model has involved the licensing and maintenance of software. That model will focus more heavily on the cloud going forward, a strategy that includes the acquisition of companies in adjacent and complementary spaces.
"With everything moving to the cloud, we wanted to find a partner that could not only provide capital but also expertise on building and scaling a cloud business as well as sales and marketing expertise," said Shah.
In addition to investing more heavily in its cloud portfolio and acquiring companies, Vistex will grow its sales, marketing and engineering teams.
"We're about 300 here in Hoffman Estates, and our plan is to double our headcount over the next two to four years," said Shah. "The majority of the new hires will be in sales, marketing and engineering, and we're planning to open a downtown office so that we can attract that talent."
While Shah is understandably excited about the round's impact on Vistex, he's also hoping the funding serves as a source of inspiration for others who are building, or want to build, tech companies in Chicago.
"I have a strong affinity for Chicago and believe it's perfectly possible to build a strong tech business here," said Shah. "I've built a very successful software company in Chicago over the last 20 years and if this serves as inspiration to younger, budding entrepreneurs that would be absolutely delightful."