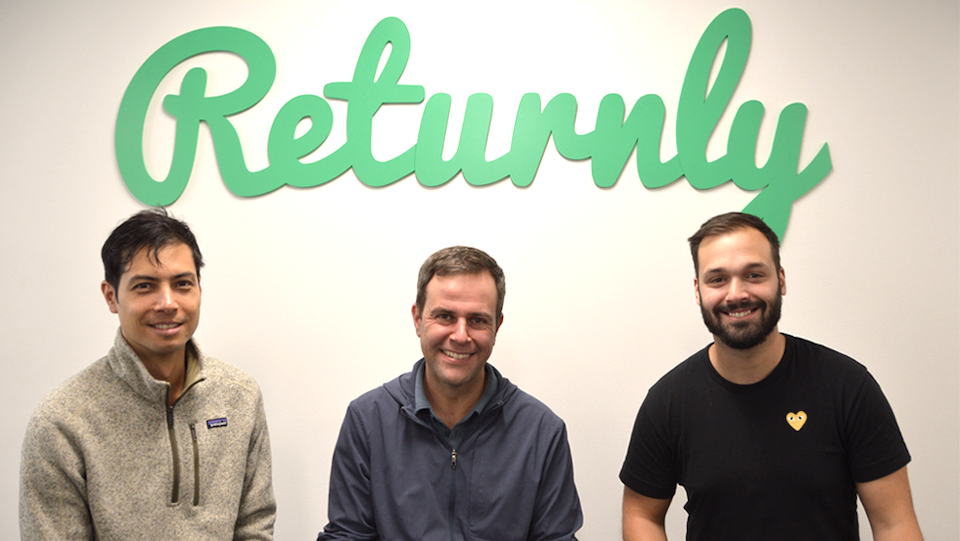 Returnly, a startup that specializes in facilitating easy returns and exchanges of consumer goods to its merchant partners, announced on Wednesday that it has raised an $8 million Series A.
The funding round was led by The Venture City and Mundi Ventures, whose co-founder, Rajeev Singh-Molares, is joining Returnly's board as part of the deal. Novel TMT Ventures and CoVenture provided additional funding, with the latter also providing the company with a line of credit that will allow Returnly to process $300 million in return repurchases this year to help speed up the process of bringing exchange items to its customers.
"The financing relieves the pressure from our equity and the line of credit gives us the additional capacity we needed to serve larger-scale and fast-growing merchants at scale," said Eduardo Vilar, founder and CEO.
Shoppers making returns at a Returnly-partnered store are granted store credit they can immediately spend before shipping unwanted items back to the supplier. The company has issued more than $100 million in return credit to customers since going live two years ago.
Its platform also serves sellers with returns tracking, automation tools, analytics and other features. 
As a first mover, it's always comforting to see that the that trend we envisioned is now reaffirming."
"One thing that's unique about Returnly is its understanding of individual shopper post-purchase behavior that powers its lending decisions," said Ali Hamed, partner at CoVenture, in a press release.
The company has offices in Chicago, San Francisco and Madrid, and intends to double its overall headcount to just over 100 staff this year, hiring for a variety of sales roles in The Windy City. It will also work to integrate its platform with outside reverse logistics, e-commerce, loyalty and CRM platforms.
Vilar said Returnly strives to sync shopper and merchant interests, as well as the desires of its investors and the company as a whole. He is particularly excited about partnering with The Venture City and Mundi Ventures, as he has worked with them in years prior. 
"When we started in this business many years ago, it wasn't that obvious that brands and shoppers were rallying after these value propositions," he said. "As a first mover, it's always comforting to see that the that trend we envisioned is now reaffirming. We are building on that vision and will double down on execution with this market valuation."