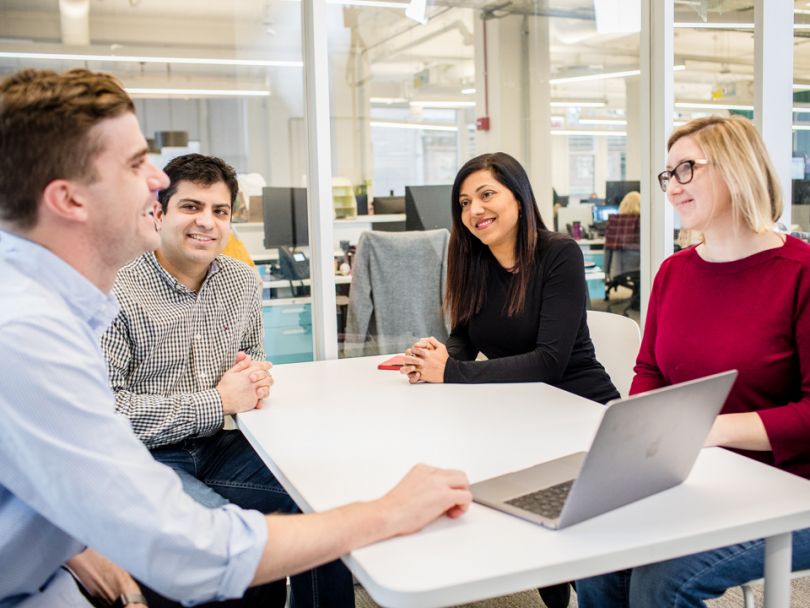 Logistics technology company FourKites just got a truckload of cash. It raised a $50 million Series C in a round funded by August Capital, Bain Capital Ventures, CEAS Investments and Hyde Park Angels — all repeat investors.
This round comes almost exactly one year after the company's last raise — a $35 million Series B — and puts its total funding at $100.5 million.
"This gives us the opportunity to build more product faster and acquire more customers," said Sean Fallon, company president. "Seeing affirmation from our investors is very exciting."
Launched in 2014, FourKites uses predictive analytics and GPS integrations to give shipping companies real-time insight into the movements of wares, wherever they may be. The platform is currently used by major brands like Kraft Heinz, Nestlé, Conagra Brands and Walmart, and operates in 55 countries across North America, South America, Europe and Africa.
Part of the funding will be used to grow its international reach even further.
Across all functions, we'll see growth in our Chicago office."
Following 2018's funding, the company doubled its overall headcount to around 300 staff. It intends to double again with its Series C before 2020, across its West Loop headquarters as well as its offices in India, Mexico, Brazil, Poland and the United Kingdom.
"Across all functions, we'll see growth in our Chicago office," said Fallon.
Another portion of the funding will be used to evolve the platform with new applications, and further develop its Zero Deadhead initiative. The project uses predictive technology to identify open space in truck shipments that can move additional products through a private intelligence network.
If a delivery commissioned by one company from point A to B is completed, a truck usually returns to B empty. The Deadhead initiative works to link an additional company into the equation — one that can load a shipment onto the empty trailer to be delivered back to origin point A.
"There's fundamentally a shortage of truck drivers," said Fallon. "And if you think about all the trucks that are driving back empty, it's a significant drain on resources. In order to address the shortage of drivers, we developed Zero Deadhead, which can drive serious value across the overall market."