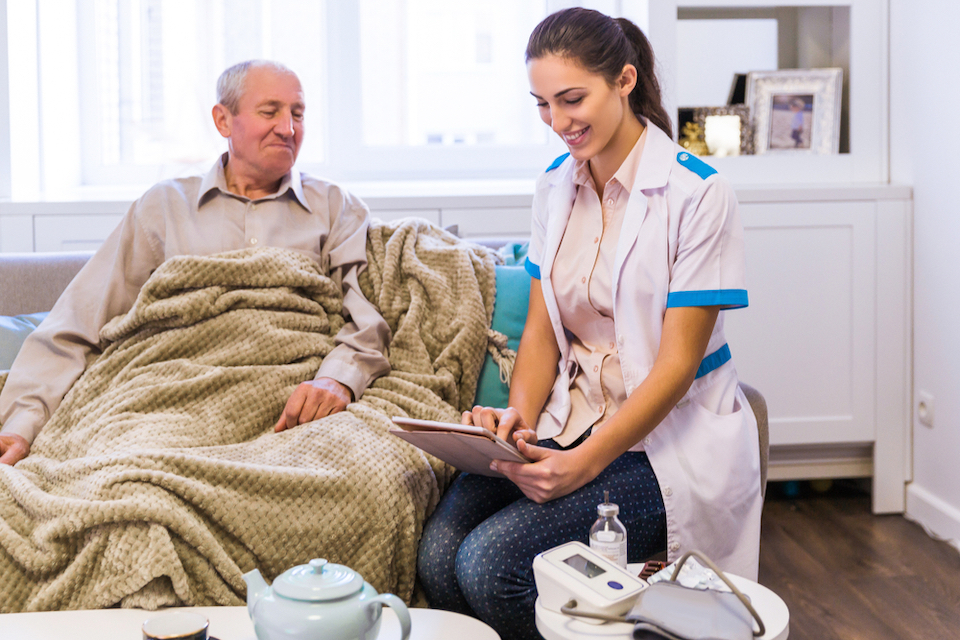 Nursing home patients may need care during hours when facility physicians are not present, but sending patients to the hospital can be a burdensome, financially taxing task for the patient, nursing home and the treatment center they arrive at.
Chicago-based Third Eye Health provides nurses with virtual, 24/7 physician-sourced professional guidance on how to treat patients in place rather than calling an ambulance — and it just raised a $7.25 million Series A to help it do so. 
"It's validation of what we've been building," said Ray George, VP of growth and strategy. "We're really providing both clinical and financial value to our customers. So knowing that we're having a really positive impact on patient lives and also on people's business operations is very exciting for us."
The company's recent funding round was led by Generator Ventures and followed up by Cane Investment Partners, Ziegler Link-Age and Senior Care Development CEO David Reis, who will join Third Eye's board of directors. Russell Hirsch and Katy Fike from Generator Ventures, and Amish Patel from Integrated Rehab Consultants will also join the company's board. 
We have a very direct mission, which is to prevent [hospital] readmission."
Third Eye specializes in providing post-acute care to patients via its network of 70 full-time and contracted physicians, most of whom have backgrounds in emergency or family medicine. The app-based platform, generally used on a tablet, can connect a nurse with a physician in around two minutes. Nurses and physicians then work in tandem via text message and video chat to provide patients with the care they need. A Third Eye care coordination team also works with staff before and after shifts to assess high-risk patients and sync on any changes in conditions.
"Our doctors are all board-certified and licensed in the states in which we operate," said George. "They also have access to the electronic health record of the nursing home facility. So they're not going in blind — they have a good view as to what that patient's history is, and will quickly start engaging with a nurse."
According to George, Third Eye is used in 230 facilities across 18 states, and among those, the platform reduced the hospital readmission rate by about 25 percent in most places, and over 50 percent in others.
The funding will be used to expand that customer base even further as well as evolve the platform with new reporting functions and integrations with one of the largest electronic health record companies in the post-acute care industry.
Funding will also be used to expand the Third Eye remote physician team as well as its in-office staff. The team hopes to hire for account manager, sales, customer support and other roles this year.  
"Our goal is not to manage the chronic care of any of these patients — that's the role of the primary care providers who are in those facilities throughout a given day," said George. "We have a very direct mission, which is to prevent [hospital] readmission."