Consultants get a bad rap.  
Across the board, they have a history of overpromising, overcharging and underdelivering. 
That's not so at Inspirant Group, where the idea is to challenge those stereotypes at their core. They've set out to build a team of what they call "unconsultants" — those unique individuals who put integrity first, care for the greater good, and do whatever it takes to get a job done right.
Their team is a mix of contractors and full-time employees who, despite being spread geographically, come to work every day to collaborate, innovate and celebrate — and we talked to them to learn more.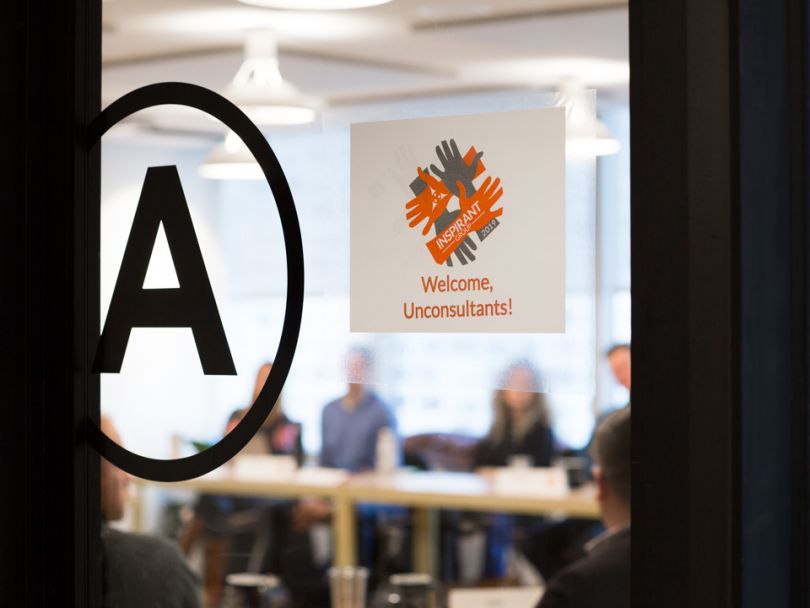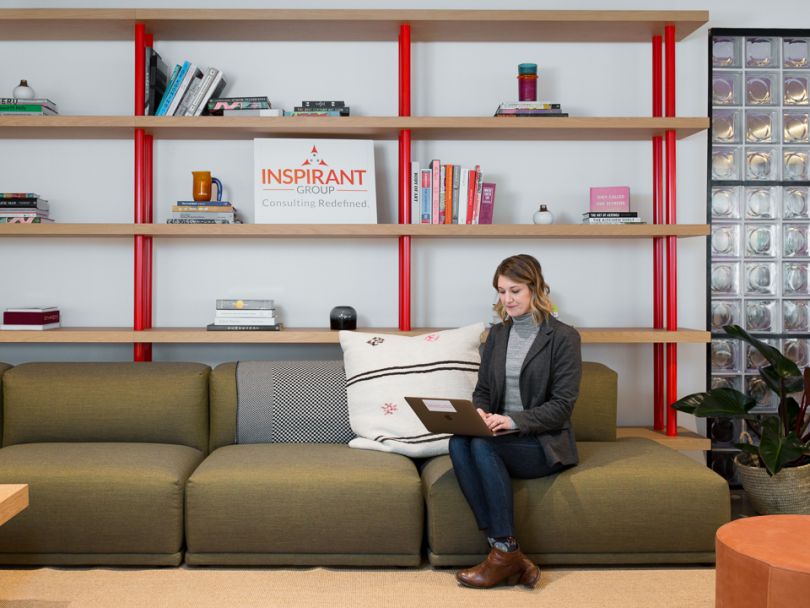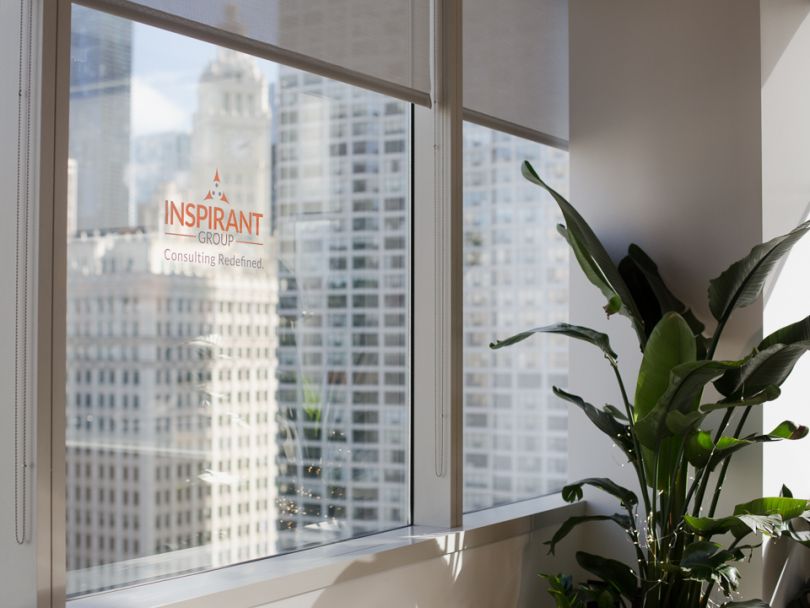 FOUNDED: 2017
EMPLOYEES: 10 full-time; 30 contractors
WHAT THEY DO: Inspirant Group is a digital transformation consulting firm that focuses on business strategy, technology and change management to provide solutions built around each client's specific need.
WHERE THEY DO IT: Chicago + remote
COMMUNITY CONNECTION: Inspirant routinely hosts fully paid social events throughout Chicago so that the team and the community can interact. Also, the team makes it a priority to fly in their contractors from all over the country on a regular basis.
THE IDEAL CANDIDATE: Inspirant Group looks for folks that are fun, flexible, and dependable. Bonus points if you are entrepreneurial and love solving tough problems.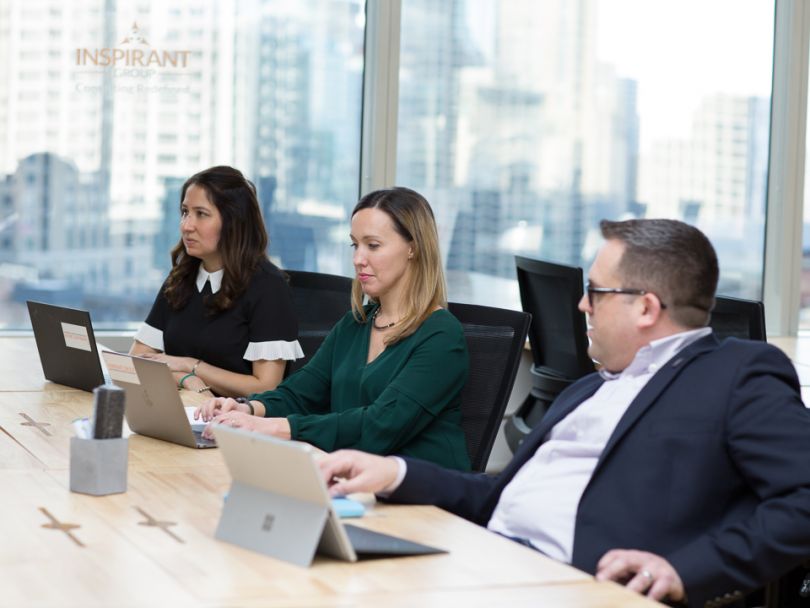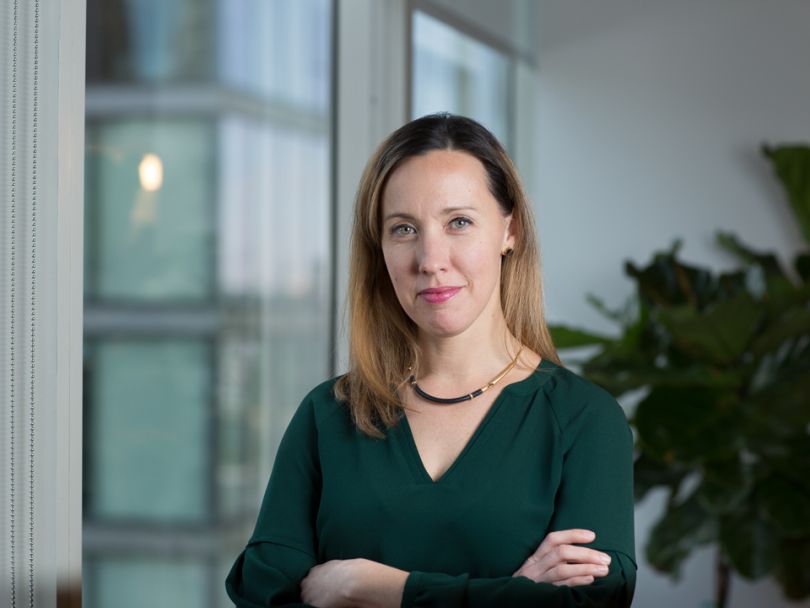 Meg Newhouse, Chief People Officer/Head of Learning and Development Practice
Meg is the curator, caretaker and champion of Inspirant Group's culture. Her job is to ensure each person on the team is doing work they enjoy. 
BEYOND WORK: Meg has a deep appreciation for the benefits of a good, hard workout. Between spin class, running, boxing, yoga and weightlifting, she gets a serious endorphin boost in her off hours. 
How would you describe your company's culture? 
Even though we're a good mix of full-timers and contract workers and we have a wide variety of projects going on with different client teams, we all feel like one team. I love hearing when unconsultants on a different project or different client will reach out to each other for help on something they're working on.
We've created a space where people feel comfortable telling us the truth, even if it isn't easy. "
When we get together, the team genuinely enjoys hanging out. I feel such joy when I see people who don't typically work together playing skeeball, swapping work stories or playing giant Connect Four with each other at one of our outings. I'm fortunate enough to interview everyone who joins the company, so I know how amazing they are. It's really fun for me when the team gets to know each other better and see that, too.
How are your employees empowered to help shape or become involved in the company's culture? 
We've created a space where people feel comfortable telling us the truth, even if it isn't easy. I believe that any of our unconsultants feel they can call, text or email anyone on the leadership team to let them know what they're thinking or how they're feeling. Our employees feel comfortable being themselves and speaking their minds.
How does your experience as a former consultant inform the decisions you make?
Our founder and I agreed very early on that we wanted to create a different kind of consulting company. I was a contract worker before joining Inspirant and when I was brought onto different gigs, I felt like I was just there to do the job I had been contracted to do. 
I always thought that if all the consultants understood the big picture and were part of a cohesive team we'd be able to deliver better results. That's what we're creating at Inspirant.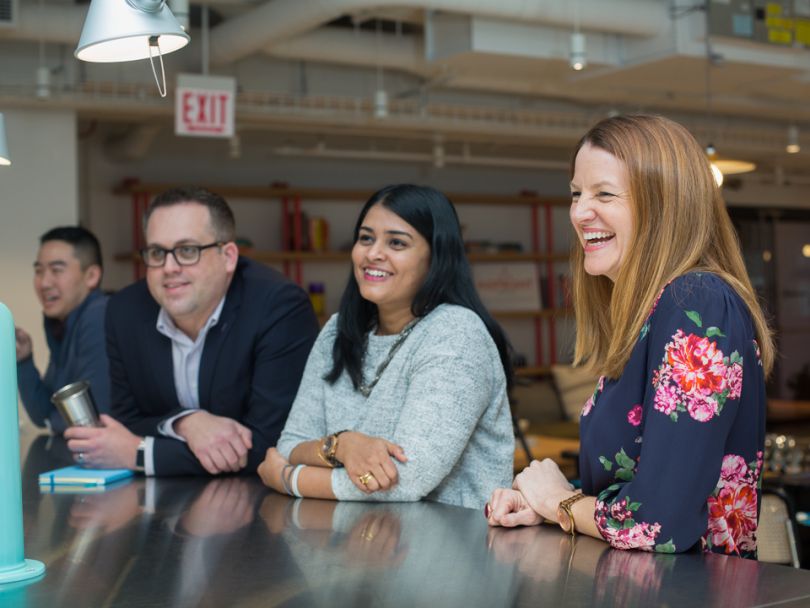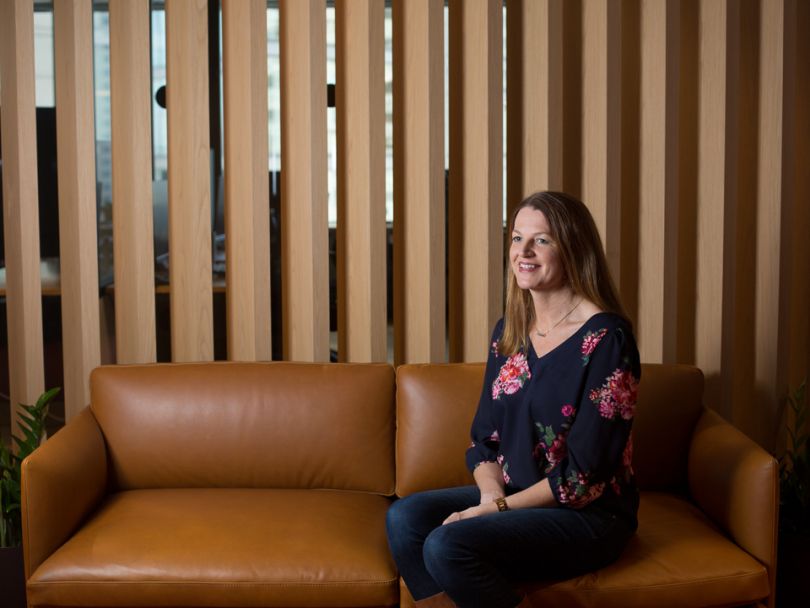 Leigh Fowler, Sr. Instructional Designer
Leigh partners with Inspirant Group's clients to make their onboarding process as simple as possible. She provides thorough training, performance support and creative solutions.
BEYOND WORK: Leigh is excited for St. Patrick's Day but for a different reason than most of us ― she plays the fiddle in an Irish rock band and trains hard to keep her skills sharp.
What does Inspirant Group do to make you feel a part of the team?  
All contractors are included in the all-hands meetings, where we learn current company goals and participate in some fun team-building activities. Meg, our chief people officer, also schedules one-on-one meetings with each of us to discuss our current position on the team and ask about our personal goals before going into a new contract with a client.
And I can't forget about the happy hours. There's never pressure to attend, but they offer an opportunity for us to get to know each other on a personal level outside of the workplace.
How does the company culture at Inspirant Group compare with other places you've worked for as a consultant?
The unconsultant culture is key at Inspirant. They pride themselves on focusing more on the person and less on the billable hours. They make an effort to get to know me, and I think that's important because they have more insight into what I excel at, where I need help, and how I will work together with a team.
They pride themselves on focusing more on the person and less on the billable hours."
How does working at Inspirant Group compare to other experiences you've had as a contractor?
At Inspirant, you are not alone. I've represented other companies in the past where once you are assigned to the client project, you are basically on your own. The other consultant groups may check in for status, and you are left to not only manage the project, but in many ways also manage the client. This is not the case at Inspirant — it's definitely a team effort.
Also, they do not micromanage at Inspirant. I can work as much or as little as I want to, within reason, as long as I am meeting client needs. This means I may work more or less than 40 hours a week as long as I am getting the job done.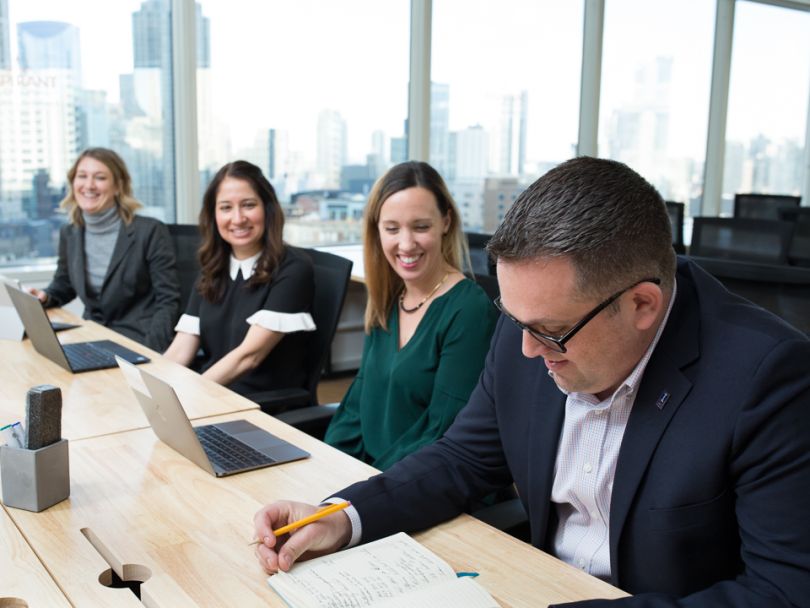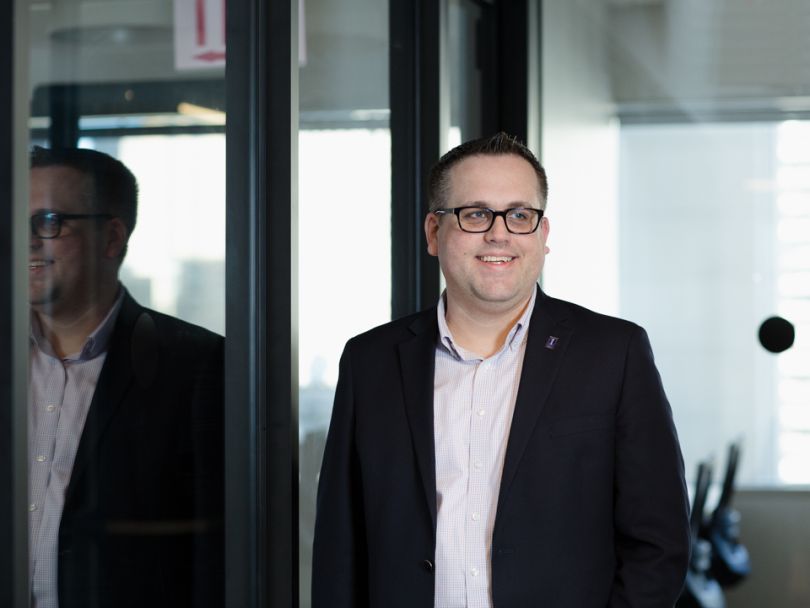 Len Musielak, Head of Marketing
Len develops and executes the marketing strategy for Inspirant, which encompasses defining their marketing mix and brand voice, writing original content, designing the website, and making sure their social media accounts have fresh posts. 
BEYOND WORK: As an event contractor for the Chicago Marathon and the Shamrock Shuffle, Len does his part to help Chicago's weekend warriors achieve their athletic dreams.
There are no silos at Inspirant Group ― what does that mean, and how does it inform your consulting work?
It used to be fairly common for a business to roll out a "revolutionary" new system only to discover that the design overlooked some very important part of the process that would have been obvious to anyone working in the organization. 
By breaking down the silos between the business people who understand the end goal, the technology teams who know how to get there, and the people teams who train users and facilitate feedback — making design and development an iterative process — we are able to design, develop and implement systems that reduce friction and improve business outcomes.
Our contractors are consistently amazed by the fact that we give them so many perks. I love hearing stuff like that."
You have experience with Inspirant Group as both a contractor and a full-time employee ―how does Inspirant Group make both types of employees feel at home?
 
There is very little difference for contractors and full-time employees in terms of the overall work experience. We all get company swag, are eligible for performance and referral bonuses, and participate in our social events and holiday parties. 
 
Our contractors are consistently amazed by the fact that we give them so many perks. I love hearing stuff like that. It's the reason I joined Inspirant Group.
When was the last time you felt a sense of kinship and belonging with your team members? 
I was a contractor when my daughter was born. Shortly after her birth, I received a lovely blanket embroidered with her name from the Inspirant team. They had no reason to do that. As a contractor, my contract with Inspirant was essentially over when I started my paternity leave, but that's just the type of people they are.