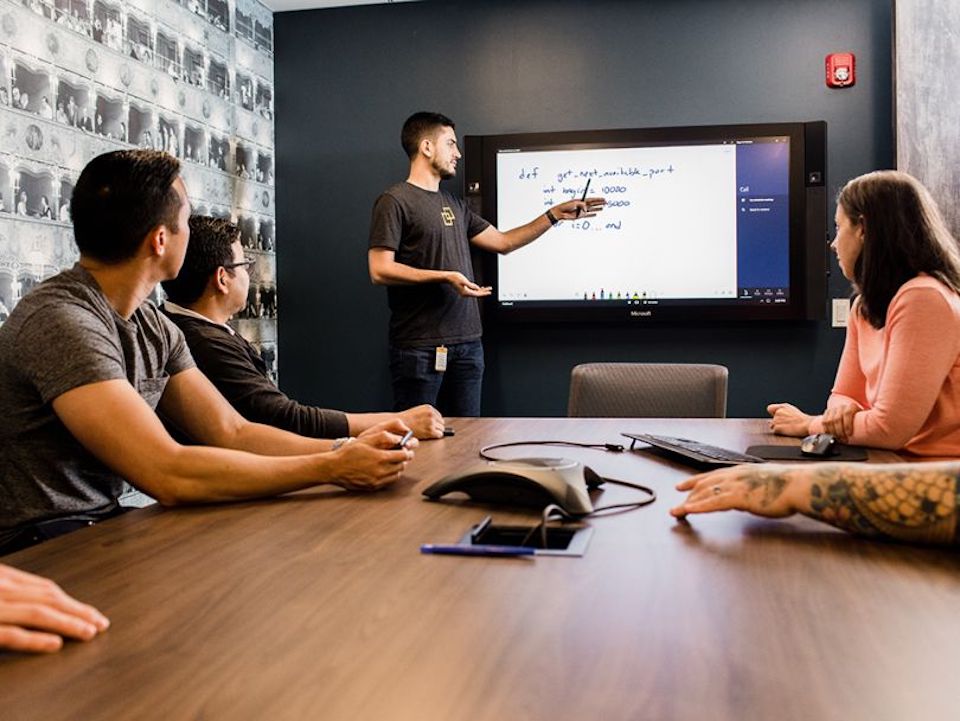 E-discovery company Relativity has big plans for hires this year — 300 of them, in fact. 
"Our company is growing rapidly, requiring us to further build out our engineering, security and customer success teams," said Matt Garvey, director of talent acquisition. "We will also continue hiring across all areas of our business to ensure we have talented people ready and excited to support this growth."
Relativity currently has 850 employees around the world.
Where are all those new hires going to go, you ask? During the first quarter of last year, Relativity expanded to another floor of its office in the heart of The Loop — adding another 40,000 feet of space for staff that includes a variety of open work spaces, technology integrations and moving desks to support team changes.
These new hires will allow us to further build out our capabilities as an e-discovery platform."
The company recently landed the number 10 spot on our 2019 Best Places to Work list. 
Relativity's software uses implementations like machine learning and data visualization to sort, store, analyze and present data sourced from legal documents. Its legaltech is used by law firms, governments and other businesses and institutions.
The new hires will help the company reach even more of them.
"Our goal is to hire values-driven people that will drive our mission of organizing data, discovering the truth and acting on it," said Garvey. "These new hires will allow us to further build out our capabilities as an e-discovery platform and continue our mission of bringing the industry to SaaS."