If data forms the lifeblood of SPINS, then its core product library team is its beating heart.
The rapidly growing team is responsible for taking in research on natural products, ingredients, trends and issues around healthy living brands, and then pumping out fresh data and consumer information that vitalizes SPINS' insights.
We spoke with three members on the product library team about how they keep the information flowing at SPINS.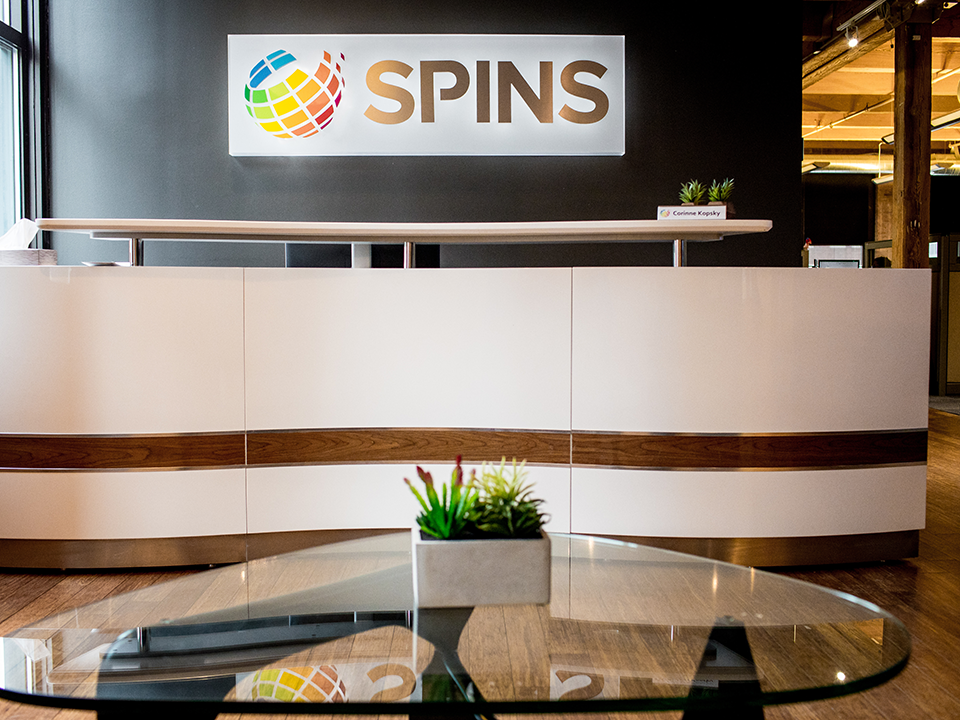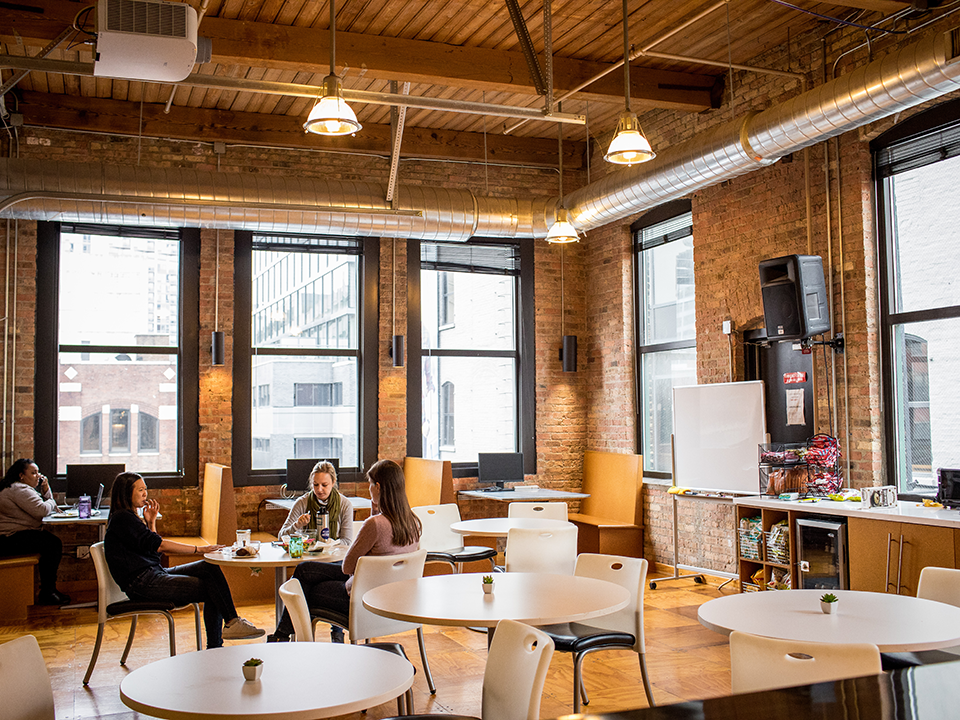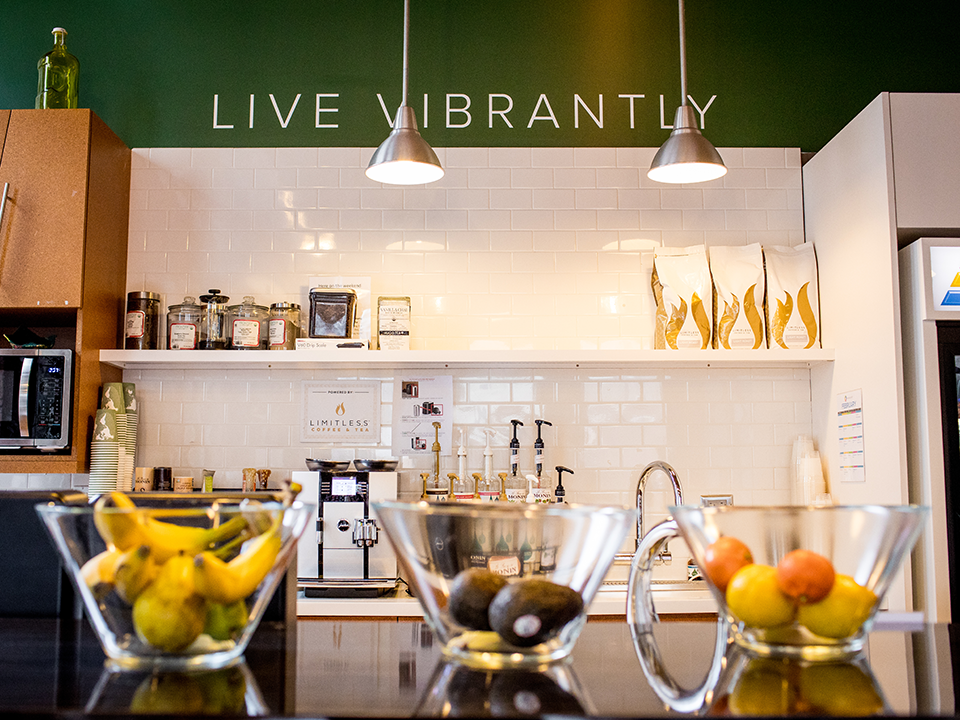 FOUNDED: 1995
EMPLOYEES: 260 (190 local)
WHAT THEY DO: SPINS provides retail consumer insights, analytics reporting and consulting for the natural, organic and specialty products industry, helping retailers find the right brands for their consumers.
WHERE THEY DO IT: Chicago
LIVE THE MISSION: The product library team doesn't just research healthy lifestyles, they also live it, with team members bringing vegan, grain-free and gluten-free backgrounds to the team.
GOING AGILE: We spoke with SPINS' engineering team about their transformation to extreme programming and how it's helping them process trillions of cells of consumer data.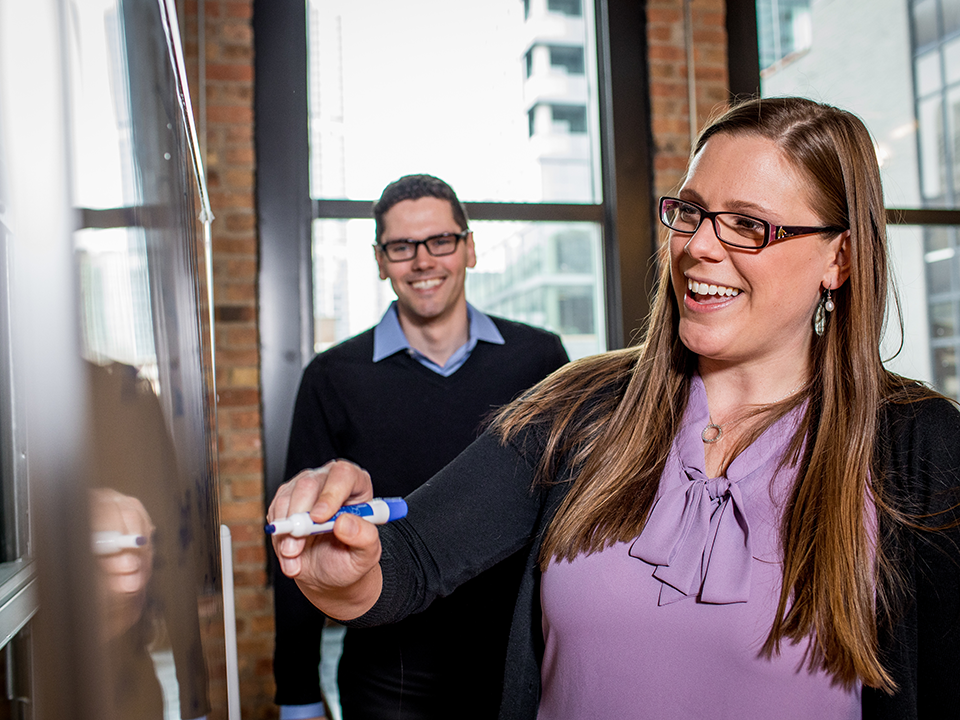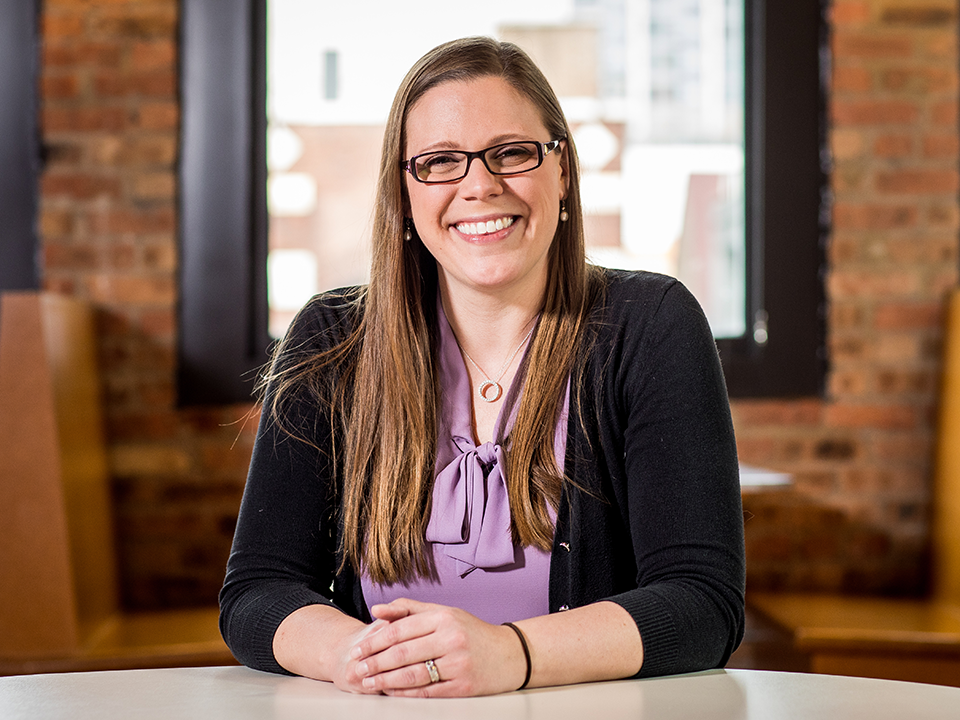 Susanna Ghaemi, Director, Core Product Library
Susanna's team forms the heart of SPINS' services. They're responsible for taking in product research, ingredients, trends and issues in the natural products industry and translating that into meaningful data and content for clients.
BEYOND WORK: Susanna and her family also have a big heart of their own. They foster pups from high kill animal shelters and participate in the National Undy RunWalk to raise funds for the Colorectal Cancer Alliance.  
As your team grows, what was the biggest challenge you encountered?
Harnessing priorities in an environment of accelerated growth is an exciting challenge that lends itself well to creative solutions. Growing the team goes beyond simply adding people — our work requires curiosity, determination and critical, abstract thought. As such, I empower our team members to work with autonomy and use hands-on learning to create a culture of acceptance and openness to trial and error.
To keep up with SPINS expansion and the natural food industry's innovations, we take a research and data-oriented approach to learning about and measuring new products and trends. Cannabidiol (CBD) is making headlines today, but our team recognized those early shifts in the market years ago. With autonomy to research these developments and scope the data in our library of products, our team of experts has pushed SPINS to the forefront of trends like these.
What is your team capable of doing now that you weren't able to when you started?
The people, capabilities, platforms and technology are all different from when I started 10 years ago, but what has stayed the same is SPINS' mission alignment and the continuous evolution of products.
Today, we go beyond spotting products and reading labels to including more analytical and in-depth ways of evaluating trends and product positioning. Our experts now incorporate more data, nutrition and operational experience with our expanding product knowledge. As we take in more content and continuously explore ways to improve our offering, our library of products has grown larger than ever.
Growing the team goes beyond simply adding people — our work requires curiosity, determination and critical, abstract thought."
What are the backgrounds of people on the team?
We bring a diverse set of backgrounds, but our core values and passion for the natural products industry unite us. We're all driven by results, problem-solving, data, nutrition and environmental and social issues. Most of our team is aligned with the natural products industry, adhering to the lifestyles, food tribes and diet regimens that are core to our consumers. However, you don't need a specific background in healthy living to join our team. Rather, we search for people who have a genuine interest in the natural products industry and share the same drive.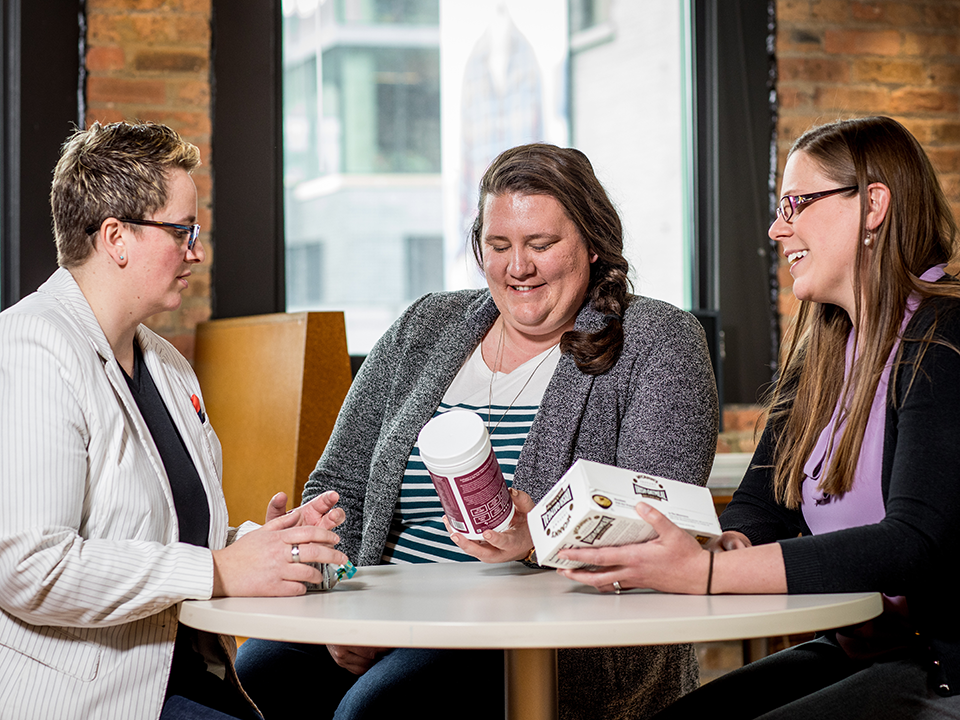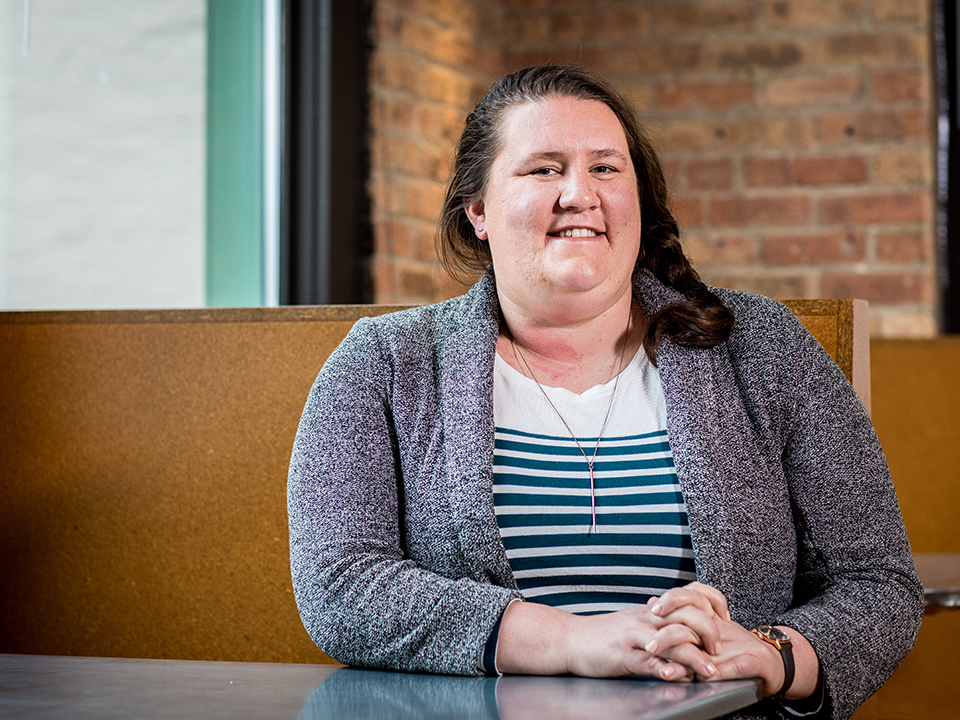 Meara Dibadj, Manager Content Quality
Meara works with a team of researchers, quality specialists and a coordinator to ensure the data they provide customers and the rest of the business are clean, accurate and robust.
BEYOND WORK: Catch Meara outside of work and chances are she'll be engrossed in a true crime podcast or reading a good book. She loves sharing thoughts on the latest podcasts and true crime stories with coworkers.
As your team kicks off a new year, what are your goals for 2019?
We spent 2018 establishing new and improved audit procedures and streamlining our data delivery to other parts of the business. Now that we feel we have a strong foundation, we're ready to stretch ourselves in 2019.
Much of our focus will be on finding more creative ways to ensure our data quality. We'll also be working to improve efficiency upstream in our processes to maximize the number of items researched and added to our product library each month. In tandem, we'll be looking to develop some of our team members into new roles that will showcase their skills and drive and lead our team efforts.  
We achieved so much in 2018. We built out new teams, increased our item research velocity drastically, and we established procedures around our data delivery that led to clean and timely results."
After transitioning to a fluid, project-based approach, what advantages has that provided?
When I joined the team, leadership was handing out daily tasks, which led to a lot of start-and-stops and didn't allow for much autonomy. We've worked to improve the team's understanding of the production cycle, which has empowered them to work with their managers to understand what projects are required to be completed by certain dates.
In this way, a content quality specialist will know that they will be tackling some data sets in need of audit, a review of new items entering our library, and coding validation in the next week. They'll then have the ability and autonomy to flow between these projects based on what they find to be the most efficient and logical.
As the product and research team continues to grow, what excites you the most?
We achieved so much in 2018. We built out new teams, increased our item research velocity drastically, and we established procedures around our data delivery that led to clean and timely results. We have a team of experts that take total ownership of their work and our team's success.
It's given us a solid foundation to build on, which we didn't have a year ago. If we continue to improve and produce like we did in 2018 with the added infrastructure, we'll continue to see our velocity and quality rates rise, while also opening up the opportunity to tackle some of the more complex initiatives on our roadmap.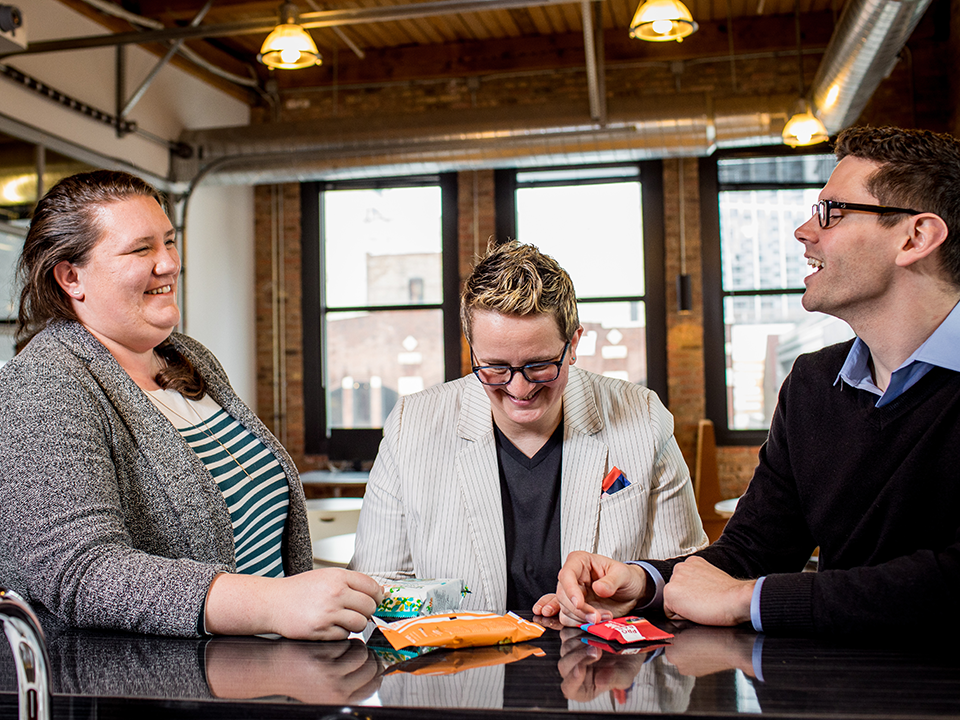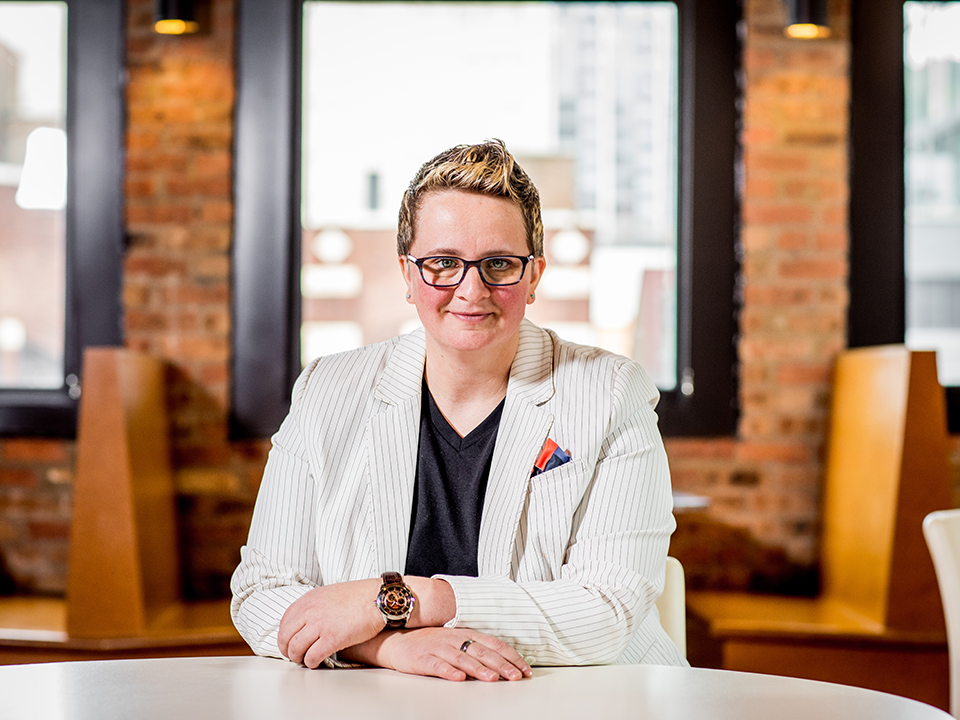 Margaret Truszkowska, Manager, New Item Content
Margaret's team mixes new content into the product library. She's responsible for overseeing the research and specialized product coding as her team enters items into the library.     
BEYOND WORK: For Margaret, cooking is more than just a hobby — it's what she lives for. She loves whipping up dishes from around the world and experimenting with new ingredients for delicious (and sometimes disastrous) results.
What excites you most about the content your team manages?
My team receives data from our clients, retail and other data and content partners. This gives us a well-rounded look into the natural, specialty, wellness and conventional packaged goods market at any given moment. My team members and I have the opportunity to be at the forefront of the emerging items, brands and trends in the market that the business can leverage into actionable insights for our clients.
We like to think that we are the beating heart of SPINS. That mission connects us together."
How are you transitioning to a role on the leadership team?
I'm new to the leadership staff, so every day I'm learning more about the big picture and operations side of the team. A lot of the processes are complex. In order for me to grasp all the moving parts, I'm doing a lot of reading and learning from my fellow leadership group and experts on my team. It's been like putting together an exciting puzzle.
How does your team collaborate together on projects?
Our team comes from many corners of the industry, bringing experiences with vegan living, nutrition, health and wellness, and more. That knowledge and expertise allow us to collaborate and stay on top of the latest trends in the industry so that we can find better solutions for our clients. We like to think that we are the beating heart of SPINS. That mission connects us together.