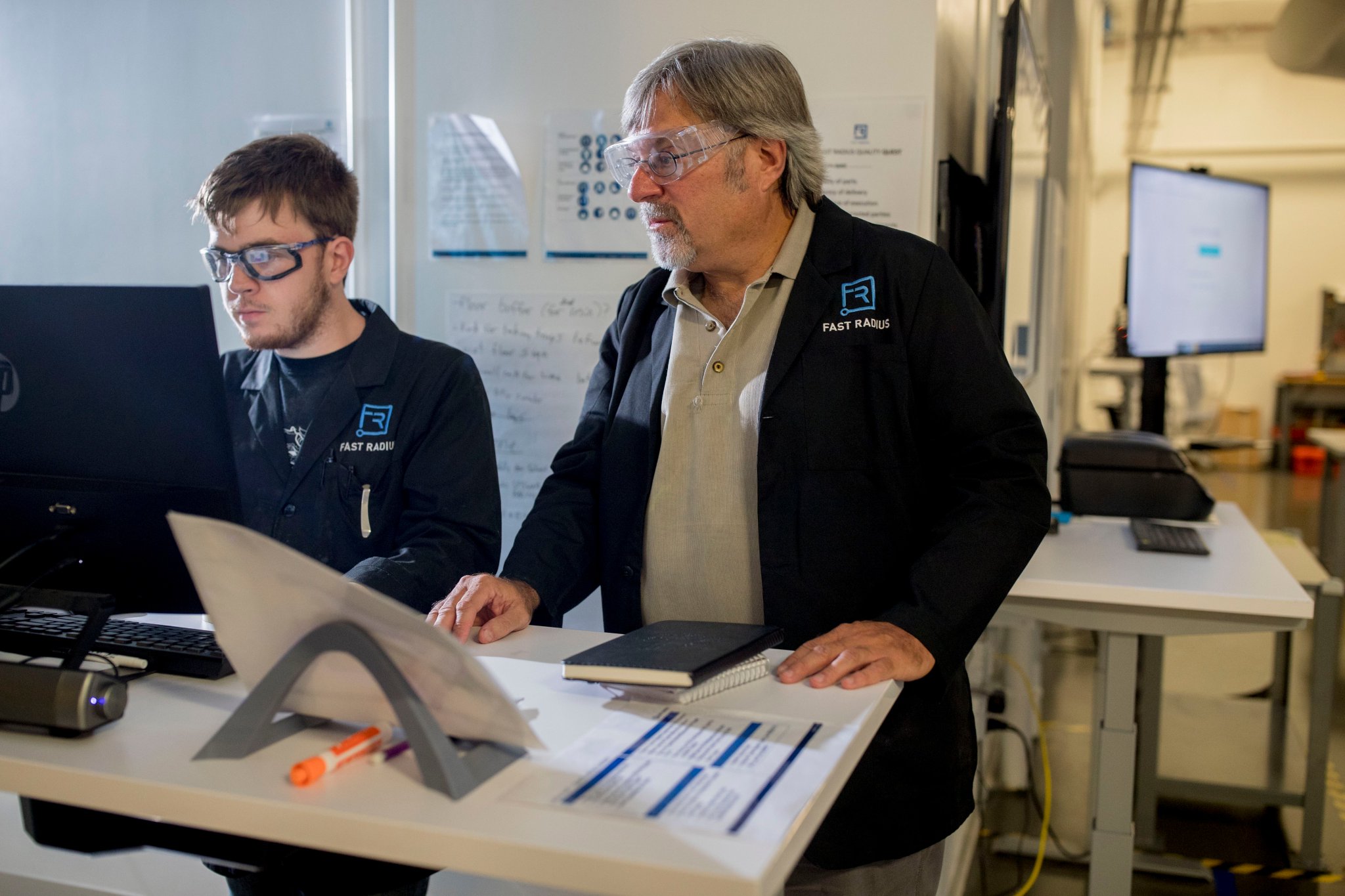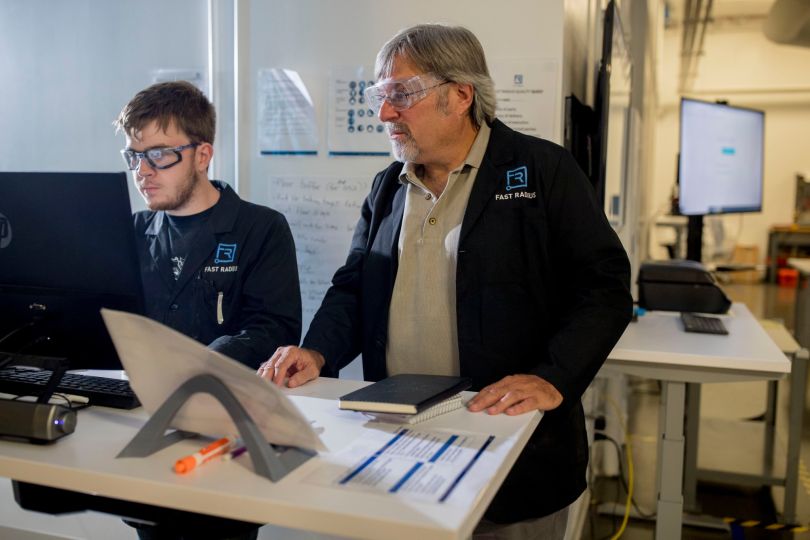 Once the domain of hobbyists and designers, 3D printing has entered the big leagues, and investors are taking notice.
Fast Radius, a Chicago-based digital manufacturing company, announced on Tuesday that it has raised a $48 million Series B round.
Chief Operating Officer Pat McCusker said Fast Radius will use the funding to bolster its software development and physical engineering efforts, build new manufacturing sites and grow its sales team.
"We have about 45 full-time employees, and we expect to double that in the next year or so," said McCusker. "Most of that growth will happen in Chicago, and we're really excited about that."
Founded in 2015, Fast Radius builds industrial-grade components — think airplane parts, medical equipment and custom car parts — using additive manufacturing, or 3D printing.
Used for prototyping since the 1980s, 3D printing has seen significant advances in material quality and printing technology in the past two years alone. McCusker said these advances unlock new possibilities for companies like his to make components on demand.
"You now have materials with physical properties that rival legacy manufacturing technologies like injection molding and CNC machining, and you also see the cost of manufacturing parts going down," he said. "We help companies understand what's possible, understand the economics of different options, and ultimately ramp up production."
Because 3D printers build components from the ground up, the technology enables companies to build structures that would be impossible to mold or carve out of a single piece of plastic or metal — for example: a chain made up of seamless links or a single-part shape with a mesh of internal support structures. Thanks to advances in materials, these components could be as strong as, or stronger than, their traditionally-made counterparts.
"You can look at the physics of these parts and test them, and it's just quantifiably true that the quality is there," McCusker said.
The technology would also allow airlines and manufacturing companies to print one-off components as needed, as opposed to keeping every machine part that could possibly break in stock. According to McCusker, that would free up billions of dollars invested in components stored around the world.
Logistics titan UPS led Tuesday's round, in which Drive Capital also participated. Previous investors Jump Capital, Skydeck and Hyde Park Venture Partners partook in Fast Radius' Series B as well.
In addition to investing in Fast Radius, UPS has also partnered with the company to build a manufacturing facility at its WorldPort hub in Louisville, KY. The new facility would allow Fast Radius to build and ship parts much faster than it can now. 
"We can produce parts there late in the evening and get them on a plane for delivery the next morning," McCusker said. "That's just a game-changing turnaround time for supply chains."
Fast Radius has more changes coming on the software side as well. The company is working to expand the capabilities of its platform, which will let customers upload models of their components to understand whether a 3D printed version would be viable, both economically and physically. The platform also has a collaboration component, which lets Fast Radius engineers work with clients to make design tweaks as needed.
Once a design is in place, the Fast Radius platform can run simulated tests to ensure that the component design will be strong enough to withstand the requirements of its intended application.
McCusker also said the company plans to expand its manufacturing footprint in the near future, but declined to share many specifics around when and where those expansions would happen. The company will initially focus on expanding within North America, and it also plans to expand to other markets like Asia and Europe in coming years.