Spring is a time of great change, with winter disappearing (albeit slowly) and the warming sun calling flowers to bloom and birds to sing. But this month offers opportunities for revitalizations of more than just the Chicago scenery — it can be the perfect chance to rejuvenate your career. We highlighted five companies that are giving talented Chicago techies opportunities to live their passion. Read on to learn more about their work, who they're looking for and what they're offering.

What they do: Showpad uses AI to provide sales and marketing professionals with a central analytics and content management platform they can use to drive profits and overall efficiency. 
What they look for: "We're always looking for good-natured ass-kickers to join our team," said Chief Marketing Officer Theresa O'Neil. "We operate in an exciting, fast-paced environment and value talent that can take ownership and aims for maximum impact, but also makes time to contribute to the greater good of the organization."
What they offer: From its pet-friendly office, Showpad offers its staff plenty of opportunities to advance their skills professionally via monthly lunch and learns, management trainings and individual development plans. Staff can advance their personal lives through benefits that include unlimited PTO, paid volunteer time, fitness subsidies and company off-site happy hours.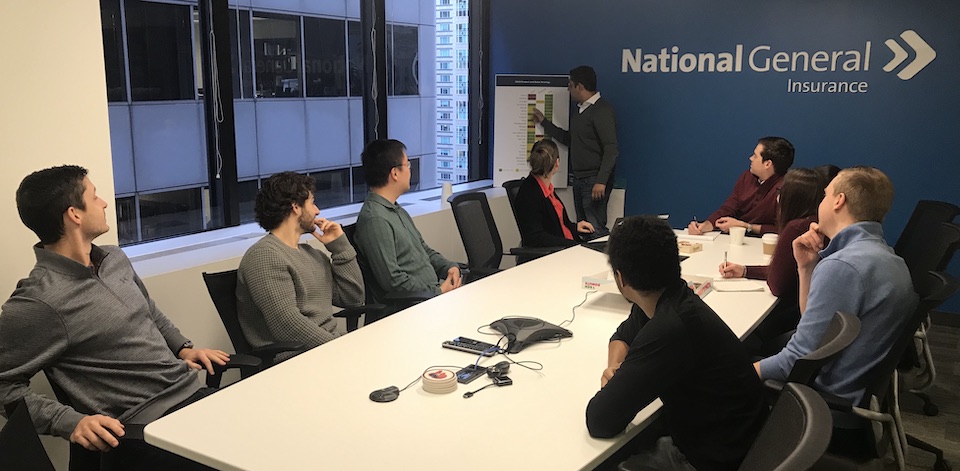 What they do: National General is a tech-enabled insurance provider that offers home, auto, RV, motorcycle and many other types of coverages. 
What they look for: "We look for developers that have energy and curiosity, who can understand the marketplace and businesses we serve, not just the technology," said IT App Development Manager Mahendra Karnick. "We need people who can collaborate and perform well in a virtual team environment. People that view change as an opportunity and can adapt to evolving requirements and deliver projects through agile practices."
What they offer: The insurance provider naturally offers comprehensive coverage to its staff, and also provides them with a 401(k) matching program, paid holidays and sick days, as well as easy access to public transportation and some of the city's finest restaurants from its downtown location. 
What they do: Vail Systems provides companies with voice and audio analysis tools they can leverage to improve their customer experiences following phone interactions. The company's Network Operations Center monitors and troubleshoots the platform's Voice over Internet Protocol network made up of over 2,000 nodes. 
What they look for: "Our Network Operations Center team looks for the ability to work well in a team environment, as well as independently," said Network Operations Center Manager Chris Smith. "Candidates should be self-motivated and have a general interest in IT, networking and monitoring technologies like Nagios and Observium."
What they offer: Network Operations Center team members get two-fold benefits. They get access to all of Vail's standard offerings like comprehensive insurance coverages, access to an onsite gym, performance bonuses, 401(k) matching and more. But NOC staff also get access to perks specific to that division, one of which is a rotating shift schedule that can create workweeks of only three or four days.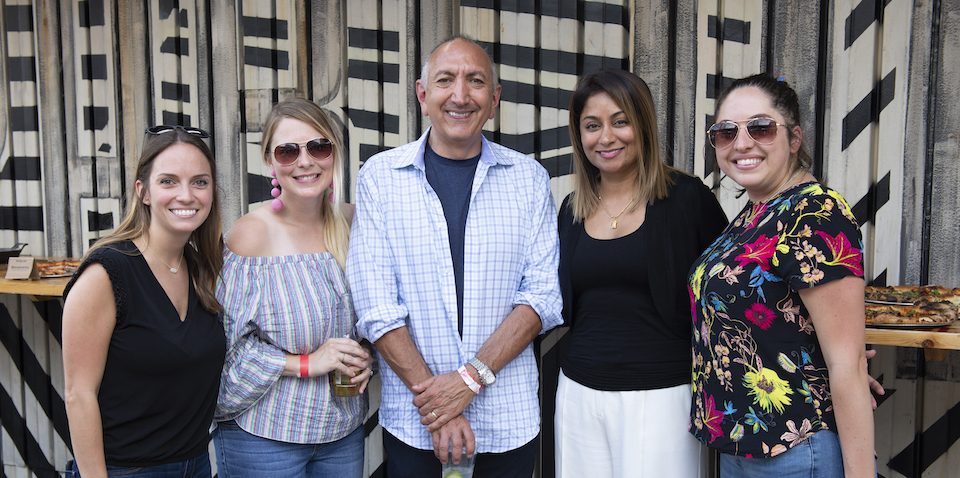 What they do: With a platform backed by AI and machine learning, DialogTech offers companies opportunities to generate more frequent and personalized phone-based marketing leads. 
What they look for: "Above all else, we seek candidates who embody our core values," said VP of People and Culture Amy Dolan. "We spent several months last year revitalizing our company's mission and core values and the biggest way we were able to operationalize those was to ingrain them into our hiring process — not asking ourselves about culture fit from the perspective of 'Would I like to socialize with this person outside of work?' but rather, 'Is this person honest, collaborative, selfless and accountable?'"
What they offer: The DialogTech office is changing locations this summer and its new digs in the West Loop will host a meditation room, open collaboration spaces and environmentally-friendly food and drink services. In addition to perks like unlimited paid vacation time, parental leave and free yoga classes, the company also has community club that coordinates monthly volunteer and fundraising opportunities for team members to participate in.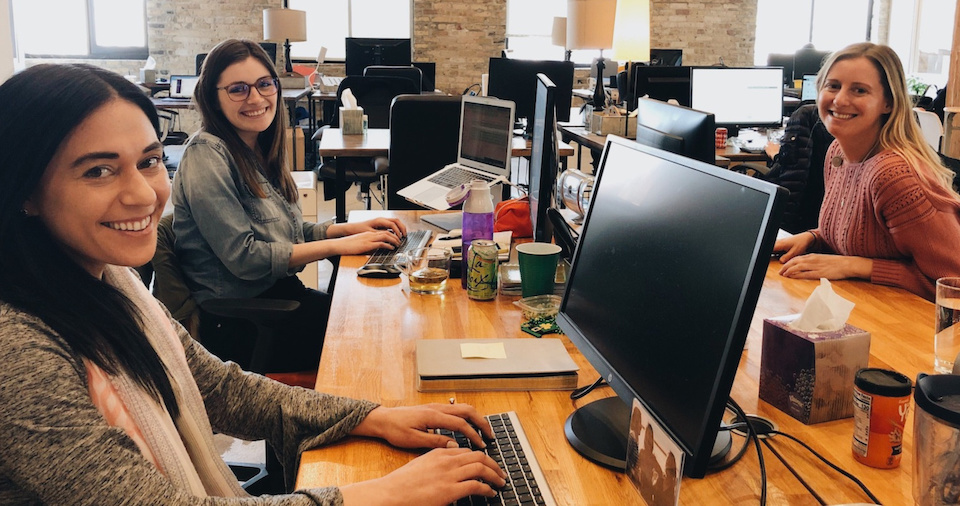 What they do: The Mom Project provides working mothers and fathers with a digital marketplace on which they can find flexible jobs that work around the demands of their busy lives as parents.
What they look for: "Our growing team is deeply invested in this mission to build a better workplace for women and mothers — and in turn, everyone," said Head of Community and Marketing Colleen Curtis. "So being passionate about diversity, inclusion and gender parity is pretty crucial. Tenacity is also very important to us, and we look for people who are excited by roles where they may be the first person to do the job. We hire people who can not only deliver amazing work, but also take the initiative to draw the delivery route from scratch for the team." 
What they offer: The company's desire to offer flexible solutions to end users extends to its staff through benefits like paid parental leave, remote work opportunities, non-rigid work hours and having a pet-friendly office. Other perks include adoption assistance, catered team lunches twice a week, employee equity options and opportunities to earn performance bonuses.