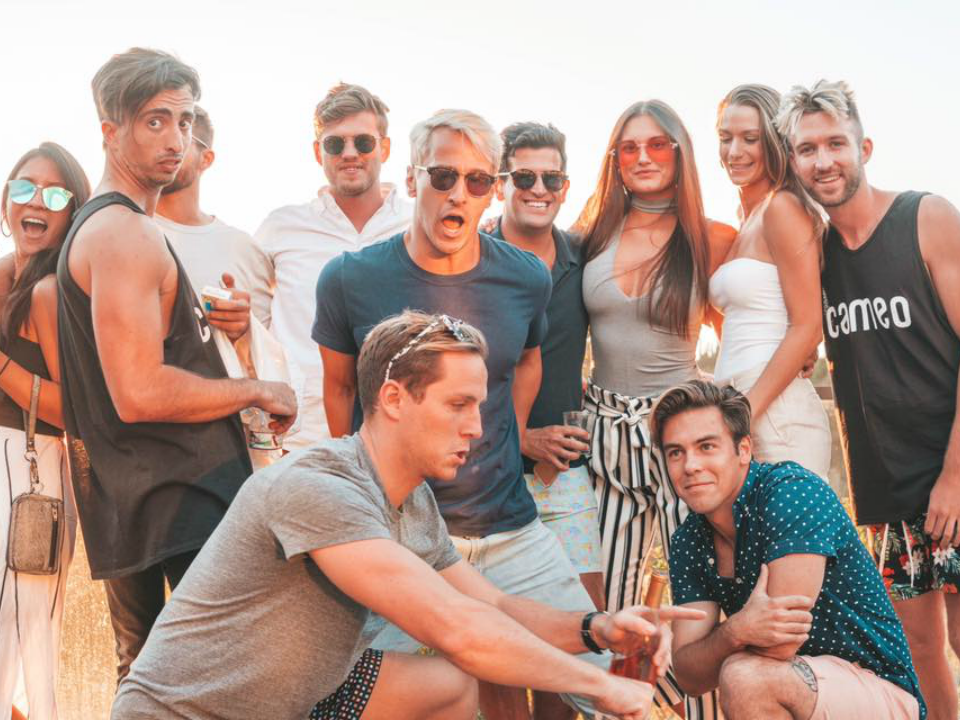 There is only one company capable of bringing you a personalized birthday message from Tony Hawk. Today, that company raised $50 million in new funding.
This morning, Chicago-based Cameo revealed it had closed a fresh funding round led by prestigious Silicon Valley-based firm Kleiner Perkins, known for its investments in household names like Google, Nextdoor and Peloton. Other investors in the round include Bain Capital, Chernin Group and Spark Ventures.
Cameo raised its Series A round as recently as November of 2018. Today's Series B surge brings the company's total funds to more than $65 million. 
To date, Cameo has sold more than 275,000 "shoutouts" through its platform, which allows users to purchase customized video messages from a host of celebrities. Users can hire the likes of Teresa Giudice to wish their mom a happy birthday — Bam Margera is available too, if that's more her thing.
Overall, there are more than 15,000 famous (and infamous) personalities to choose from, with more being added on a regular basis. The company has managed to elevate itself from gag gift to full-fledged tech company, with Axios currently estimating Cameo's valuation at $300 million. 
Investors have no doubt watched Cameo's rapid growth since its 2017 founding closely. At the start of 2019, the office was home to just 22 employees. Today, the official headcount clocks in at more than 100, with an additional 50 hires expected by year's end. 
The latest funding will help foster this growth, but CEO Steven Galanis says that the real task at hand is international expansion. In an interview with Crain's, Galanis noted that thirty percent of the company's revenue comes from outside of the United States. As a result, a portion of the Series B funds will go towards meeting customers where they are.
With that in mind, I'd like to take this time to officially petition for a Hatsune Miku Cameo.