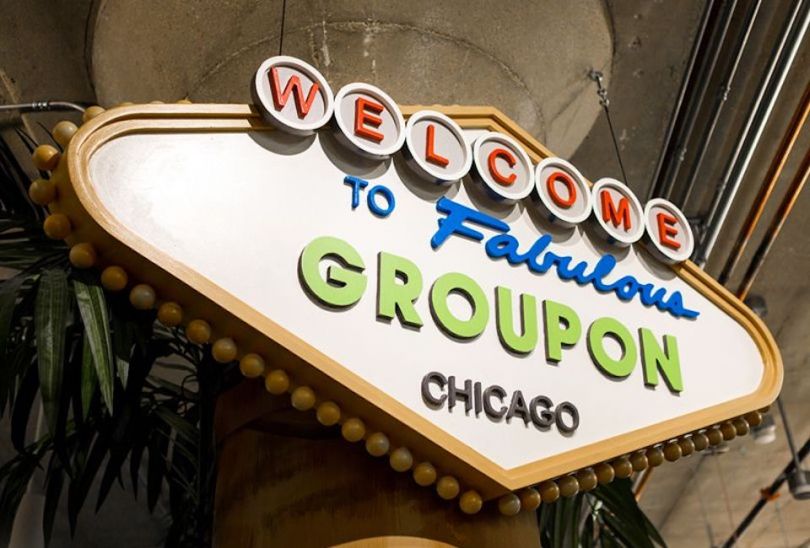 Last year Google unveiled Google Duplex at its annual I/O developer conference. During the demonstration, Google CEO Sundar Pichai played audio of a mundane conversation between someone trying to make a haircut appointment and a salon. Except the someone making the appointment wasn't a "someone" at all.
Instead, Google Duplex used a fake voice generated by artificial intelligence and natural language processing to book appointments for real people. In the demonstration, the AI was able to successfully make the appointment, and the salon worker had no idea she was talking to a robot.
Google's example gives a good snapshot of the current state of conversational AI and how it can be used in business settings. And now large tech companies, like Groupon, are seeing a need for it.
On Thursday, Groupon announced that it acquired Presence AI — a text and voice communications tool that uses AI. Presence AI acts as an automated chatbot that can accept appointments, send confirmation notifications and answer questions on the behalf of the business. It can do all of this via text, so customers don't have to call a business or talk to a live person if they want to make an appointment or ask a question.
Groupon runs an online marketplace for deals on local services and goods. Because a significant part of Groupon's business relies on local services (like massages, dinners, workout classes and more), it stands to benefit from the automated booking technology.
"Booking is a key part of our voucher-less initiative aimed at improving the redemption experience, providing always-on availability, giving consumers more reasons to buy through Groupon and opening up our marketplace to a broader range of merchants," Groupon CPO Sarah Butterfass said in a statement. "Presence AI's technology is very complementary to what we've been building into our existing booking experience and will accelerate our roadmap with its text- and chat-based interface."
Groupon says that it booked tens of millions of appointments, reservations and events in 2018. Using Presence AI's technology could help streamline this process further, as Groupon brings universal booking to more services.