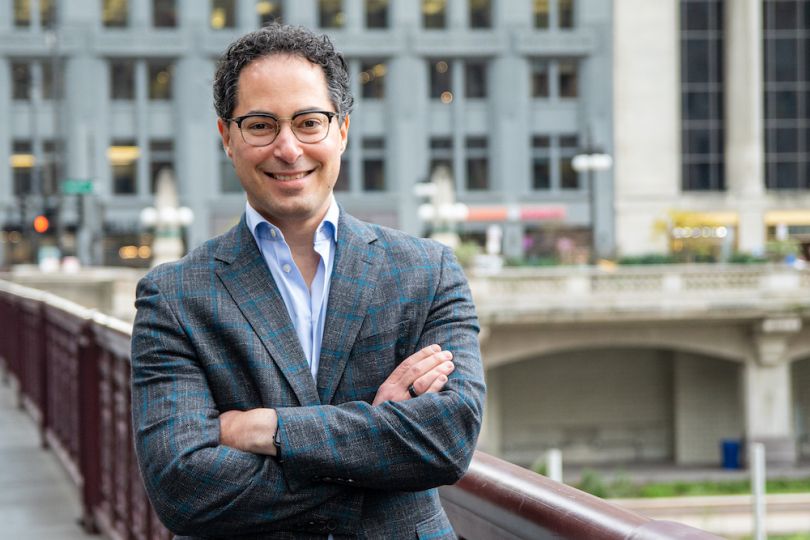 MATTER built a billion-dollar health startup ecosystem in Chicago.
Now, it's expanding its reach.
The healthcare incubator announced today it will partner with the New York City Economic Development Corporation (NYCEDC) to launch an innovation center that supports the area's healthcare and life sciences startup scene. 
MATTER was selected for the task based on its successful record working with founders in the healthcare space. It's helped grow more than 200 startups since its start in 2014, and those companies now employ more than 3,700.
The momentum behind healthcare innovation
When NYCEDC put out a call to healthtech accelerators asking for proposals, MATTER was already thinking about expansion. According to CEO Steven Collens, his team saw the same potential in New York they had seen in Chicago years earlier.
"New York is really interesting for many of the same reasons Chicago is really interesting," he told Built In. "There are a lot of big life sciences companies, strong health systems, strong research centers, academia is really strong, there's a lot of entrepreneurs. But there isn't really a strong ecosystem around healthcare and life sciences innovation. It was a similar picture when we opened in Chicago, but we found a pretty good environment in which to build and grow MATTER."
New York is really interesting for many of the same reasons Chicago is really interesting."
In NYCEDC and the healthcare investment firm Deerfield Management, MATTER has two important allies in its effort to grow the area's ecosystem. NYCEDC has dedicated $500 million to support New York's healthcare startup scene, and its work with MATTER will be part of that. Deerfield will give MATTER a space within its new Park Avenue life sciences campus.
Why the push for more healthtech in New York? For one, it's a growth market. The global digital health market is forecasted to swell from 86.4 billion in 2018 to more than 500 billion in 2025. 
New advancements in bioengineering and data science create huge opportunities for health entrepreneurs. Healthcare is a complex industry, and there are plenty of problems waiting for monetizable solutions. 
Furthermore, the economics of healthcare are changing. 
"The system is evolving into more of a value-based model and away from a fee-for-service model," Collens said. "We're moving in a direction of re-aligning the economics of healthcare to achieve better alignment between patients and healthcare providers and insurance companies, and to reward innovation that improves health outcomes and creates value. And that is creating a really interesting environment for innovation."
The next moves for MATTER
MATTER's expansion to New York will open doors for its current and future founders. With a robust network in both markets, the accelerator can offer its participants access to more mentors, more investors and more resources.
One of those resources will be MATTER's New York-based team, which it will start building in 2020 in preparation for an early 2021 launch date. The accelerator will bring on a general manager to lead that team and serve as the face of the organization in the new market. MATTER will also hire marketing, operations, programming and business development professionals. 
If any New Yorkers are interested in working with one of MATTER's startups, they should keep an eye out for the local community-building events MATTER will start hosting prior to its official opening. Founders interested in joining the program can fill out an application. 
I think that's really exciting that New York chose what we built in Chicago as the model to use."
As for the future, Collens isn't sure if MATTER will continue to set up shop in new markets. That's partly because this is its first expansion, and no one knows what will play out. 
They also might not need to.
"We've found that most of what we do can be done virtually and that the larger our community grows, the better able we are to help everyone who's part of it," he said.
In fact, one-third of current MATTER startups are not Chicago-based, and the same is true of its corporate partners. 
For now, MATTER will focus on using what it learned in Chicago to propel more ideas into the market. 
"There aren't a lot of examples where Chicago is doing the exporting to New York, of how to do things like this. And I think that's really exciting that New York chose what we built in Chicago as the model to use," Collens said.