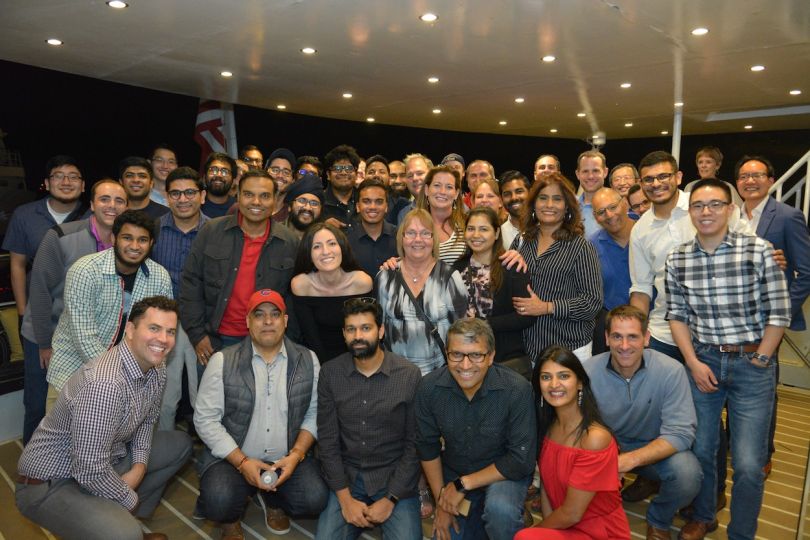 An insurance carrier's job is to take on risk in exchange for money. In the property and casualty (P&C) insurance industry, that may mean agreeing to pay for repairs if a business's property is damaged — perhaps in a fire — or pay a settlement if an employee is injured on the job. 
A P&C insurance underwriter's job is to examine the businesses that apply for insurance and determine how risky it would be to cover them. A safe industry and spotless record? Probably a good bet. A front-page headline about company negligence? Pass.
Unfortunately, determining a business's risk factors isn't that straightforward. Underwriters spend hours perusing businesses' websites, combing through public records and scrutinizing digital footprints. Unsurprisingly, this method is prone to error and inconsistencies — two different underwriters could come up with completely different takes on the same company.
Schaumburg-based SaaS company DataCubes [now Convr] came up with a product to make life easier for underwriters.
"It's the type of work people don't want to be doing by hand," DataCubes' VP of customer engagement Phil Alampi told Built In. "There's a grind to the type of work our platform relieves underwriters from doing, and it's usually welcome to unload that work. That enables the carrier to quote more businesses at a higher quality with the same underwriting staff."
With its AI-driven platform for P&C underwriters, DataCubes joins the collection of successful startups using algorithms to automate time-consuming tasks. It announced Thursday a $15.2 million Series B funding round to grow its team. 
The company will add 50 roles, more than half of which will be technical positions, Alampi said. They are particularly looking for data scientists comfortable with Python. The rest of the open roles are for customer success, sales and marketing positions. 
"We've been in a state of continual hiring, as quickly as we can find good talent," Alampi said. "If people have a history of disruption or working on tough projects, that's always preferred, but we're also open to recent graduates with school projects that demonstrate those qualities, or ideas for future challenges they'd like to take on."
In conjunction with the hiring push, DataCubes is expanding its downtown location and opening a new Schaumburg headquarters in early 2020. Some selling points include a flexible policy that allows employees to work downtown or in Schaumburg, as well as special features at the new headquarters such as painted murals and game tables, Alampi added. 
As more companies in the P&C insurance space recognize the benefits of automation, demand for DataCubes' product grows. The company currently has 30 clients and expects to hit 50, a good number for insurance companies, in the near future. 
"A lot of carriers start with, 'Why?' They want to know why they would use this platform, why go through all of the transition for something like this," Alampi said. "But in the last year or so, we've moved from 'Why?' to 'How?' So now I think the market is getting it."
DataCubes' total funding sits at $17.7 million, including a $2.5 million Series A round in 2017.