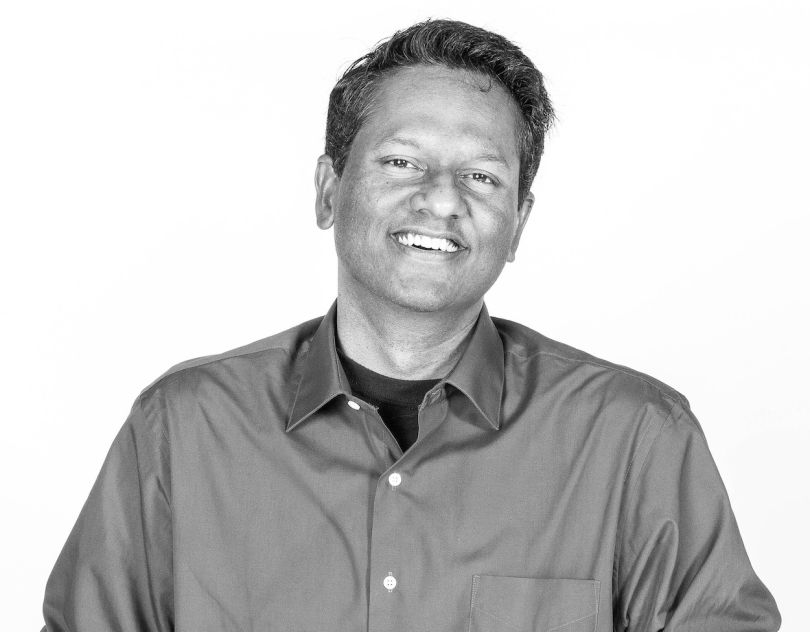 To Sridhar Deivasigamani's best knowledge, no new company has entered the water heater manufacturing space in the last 100 years. 
"There has not been huge advancement in the HVAC space in a very long time. Certainly in water heating," he said. "I think the other big three water heating companies were founded in the late 1800s."
Deivasigamani himself may never have entered the industry had he not come home to a broken water heater and flooded basement in 2009. The robotics and marine-engine expert took it upon himself to create a heater that had no holding tank and could be monitored to prevent breakdowns — yes, an internet-connected water heater. 
Today, Intellihot, the clean tech company Deivasigamani founded alongside CTO Sivaprasad Akasam, provides connected, tankless commercial water heaters for brands such as Costco, Marriott and SpaceX. 
Because they're tankless, the company's heaters take up 80 percent less space, improve efficiency by 40 to 70 percent and reduce the risk of harmful bacterial growth. Because they're connected, the units can be monitored remotely or on site, so companies can schedule repairs before problems arise. 
Intellihot also offers a product called telliBot that Deivasigamani described as an Amazon Alexa for commercial HVAC. The small box connects to existing appliances to detect gas or water leaks, as well as optimize operations and predict breakdowns. 
Solutions like these can mean big savings for companies. 
"Restaurants are heavy-duty users of water, and if their water heaters don't work, they literally lose hundreds of thousands of dollars a day because they have to completely shut the facility down," Deivasigamani said. "We are able to prevent any emergency shutdowns."
Intellihot's new take on the technology, along with a slow-moving industry and lack of competition, has fueled steady growth. The company has seen triple-digit revenue growth in some segments, Deivasigamani said. 
To support its growing business, the company will open a Chicagoland headquarters in the first quarter of 2020. Up to this point, it's operated from its factory location in Galesburg, Ill., as well as a small hub in Austin, Texas. 
The new headquarters will house the company's sales, marketing and customer engagement teams, as well as a network operations center for monitoring units remotely. The office will start with a team of 20 with a goal of hitting 60, Deivasigamani said, and will focus on hiring cloud engineers, data scientists and marketers, as well as people with expertise in AI and IoT technology. The company is looking at locations in Aurora, Libertyville and Vernon Hills for the headquarters.
In the future, Intellihot plans to expand into residential HVAC with the help of a patent it licensed from NASA that will help homeowners reduce their carbon emissions. 
HVAC may not be a sexy industry. But cars, watches and baby monitors have become connected devices — and Deivasigamani is bringing that same level of care to the boilers beneath our feet. 
"The DNA of the company is really machine intelligence and energy efficiency," he said. "You'll need both the equipment to be efficient, and you also need significantly added amount of intelligence."