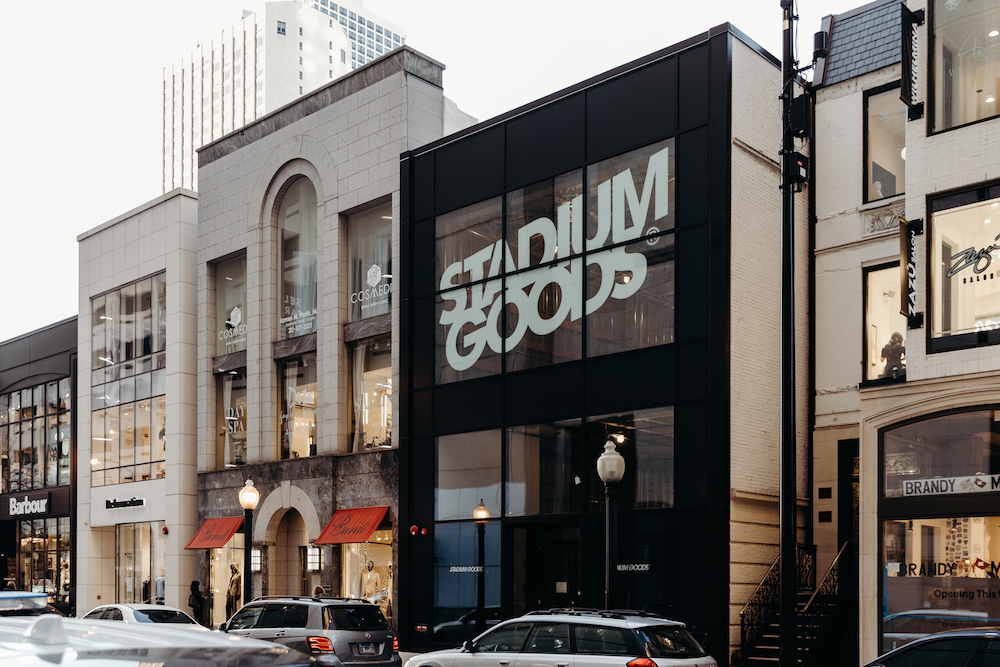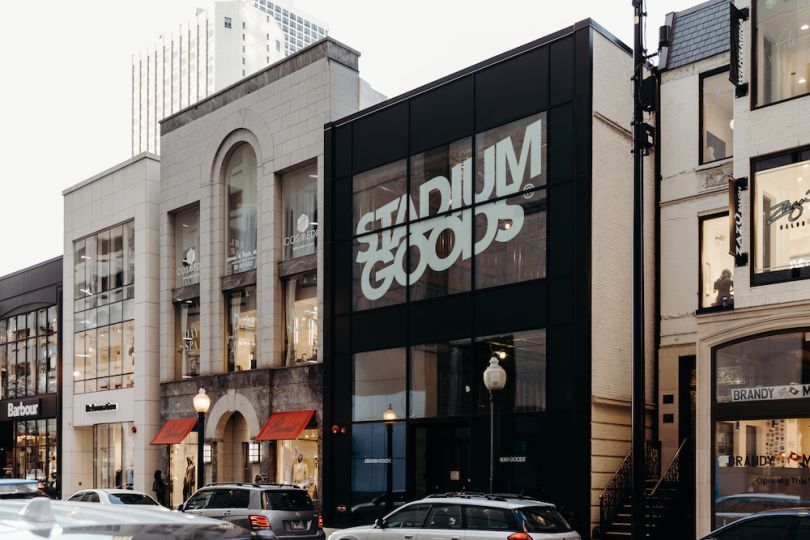 Chicago sneaker aficionados, rejoice! Sneakers and streetwear consignment company Stadium Goods announced that it's opening its next store in Chicago, at 60 East Walton Street.
Stadium Goods originally launched as a brick-and-mortar store in New York City selling rare and collectible shoes and clothing. It operates on a consignment model, so people can sell their unworn shoes and apparel through the store, giving Stadium Goods a cut of the sales. This means that most of Stadium Goods' products are more expensive than retail prices, but that's the price you pay to get the kind of shoes that sell out within minutes.
Stadium Goods now has two locations in New York: one where it authenticates its products and another where it sells them. Its new Chicago store will be the company's first outside of the city. The Chicago location will take up a two story, 6,000-square-foot space near the north end of Michigan Avenue. It's slated to open in the second quarter of 2020.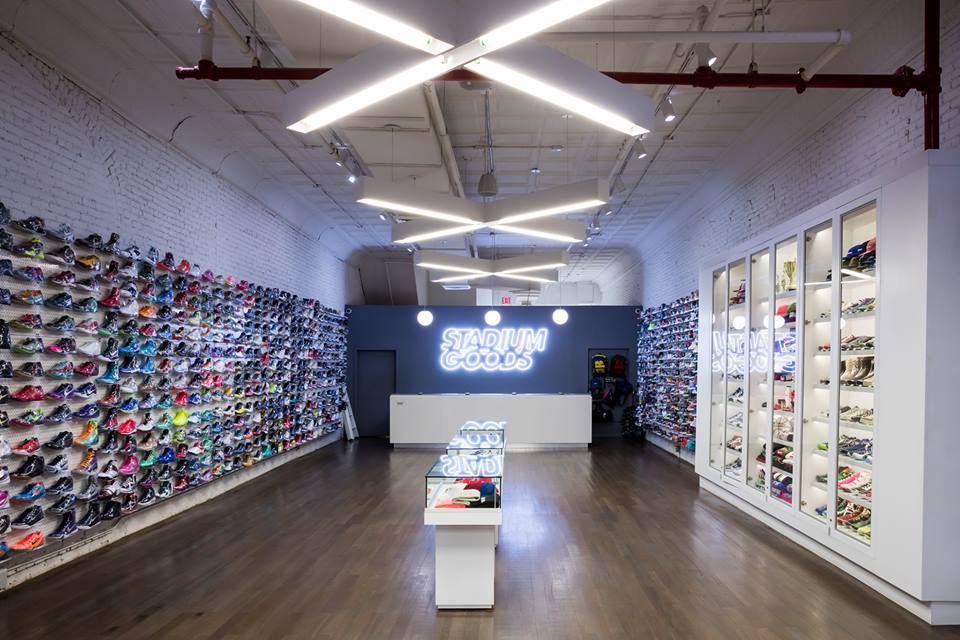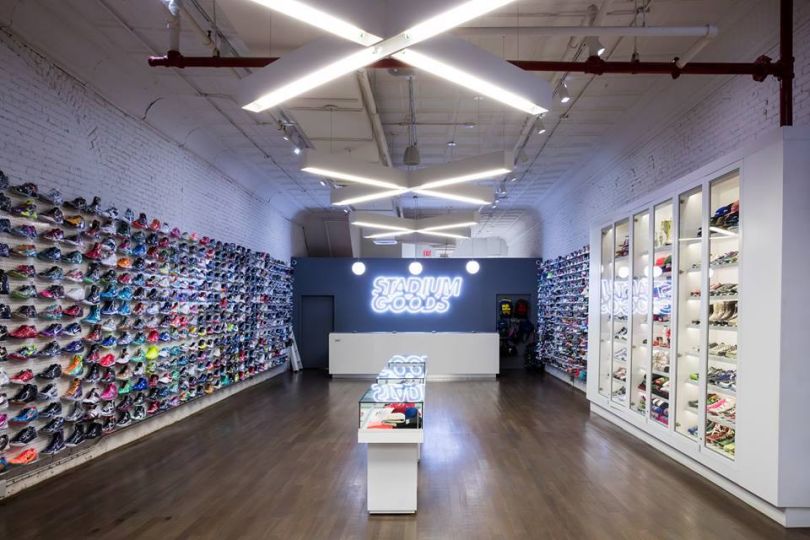 The interior of the Chicago store will be a nod to its NYC sibling, with a wall of sneakers and a glass trophy case showing off the store's rarest goods. It will also be home to a Market Center where the company will receive and authenticate the products it sells on consignment.
Stadium Goods says the Chicago store will be more geared towards apparel than the New York location, but it will still showcase a large amount of footwear.
"Chicago has always been an exciting market, and something we've been looking at for a while," Stadium Goods co-founder and co-CEO John McPheters said in a statement. "Chicago is a massive market, so part of it was seeing the opportunity there. To date, it's been under-serviced in the product we're offering."
London-based e-commerce company Farfetch acquired Stadium Goods last year for $250 million. Since then, the two have focused on expansion and growing their online presence.