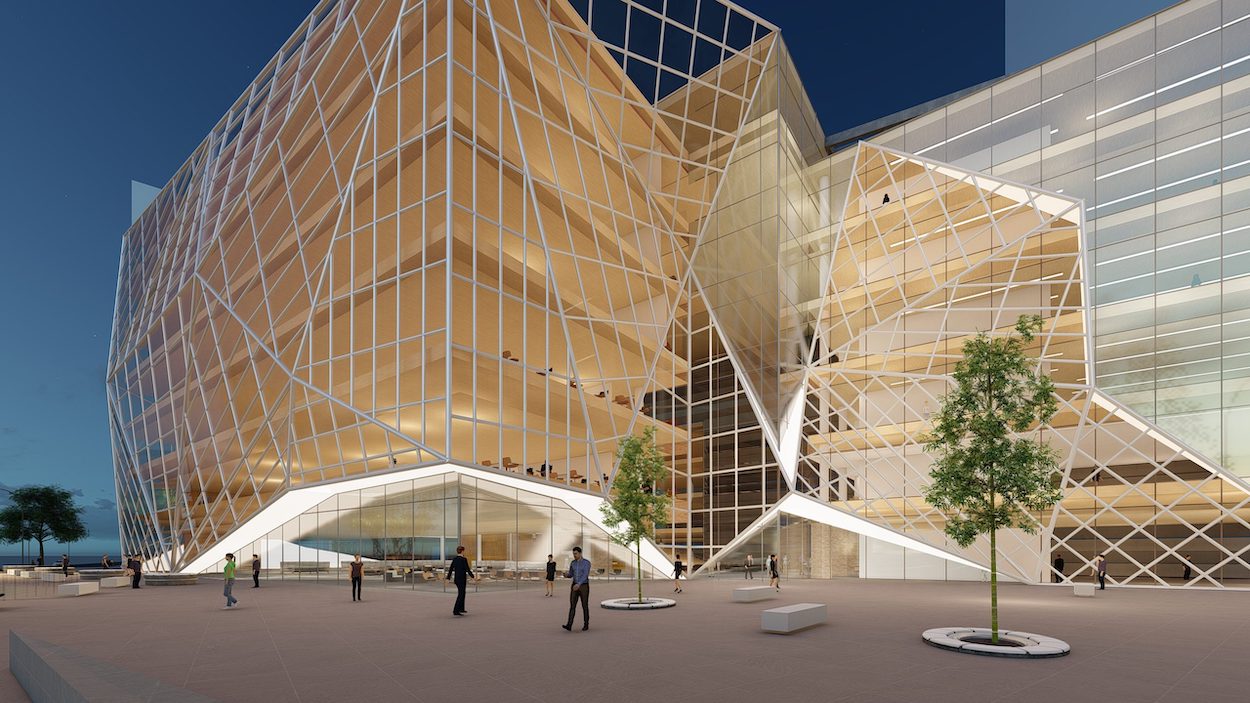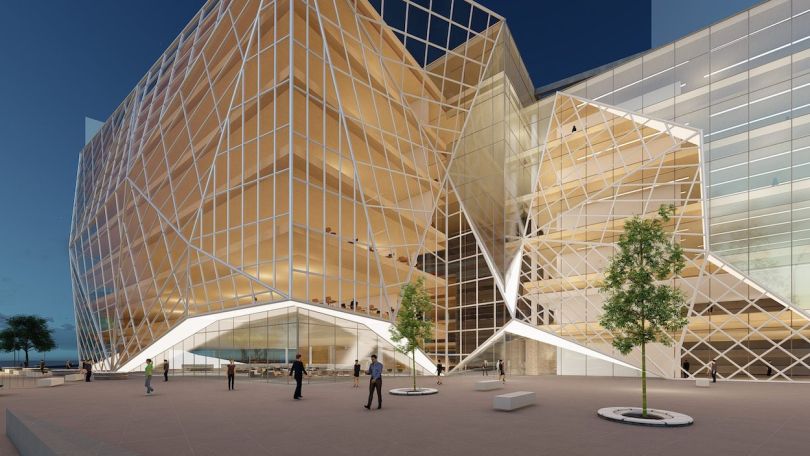 Illinois Governor JB Pritzker announced Wednesday he is allocating $500 million in state funding to help launch the University of Illinois' Illinois Innovation Network, a network of 15 research and innovation facilities located statewide including the Discovery Partners Institute in the South Loop.
Created to boost Chicago's tech economy, the 500,000-square-foot DPI, slated to occupy The 78 real estate development, will offer classes and labs for about 2,000 national and international student scholars, academics and business professionals. The DPI says the initial focus will be on driving innovation in areas like agriculture, environment, health and transportation.
Pritzker spoke about the development on Wednesday at The 78, a 62-acre plot that spans the Chicago River from Roosevelt Rd. to Clark St. It is going to be designated as Chicago's 78th neighborhood — hence its name.
"We are launching a new era for Chicago as an extraordinary focal point for an unparalleled tech workforce and research and development that will attract talent to our state from around the world, strengthening Illinois' long-term economic vitality for generations to come," Pritzker said.
Chicago Mayor Lori Lightfoot joined Pritzker at The 78, a place that had originally been floated as a potential location for Amazon's HQ2 back in 2018 if Chicago had been chosen. On Wednesday, Lightfoot said DPI's arrival could be "a game changer for all we want to accomplish in this city," CBS Chicago reported.
"We are literally standing on a field of possibilities," Lightfoot continued. "Building the DPI campus here in The 78 — a site that has sat vacant for way too long — is a very important opportunity for our city now, but also for the future; education, technology, entrepreneurship, transportation, housing, and infrastructure all right here, all reinforcing each other, and all just a short distance from the heart of our downtown and a short drive from our neighborhoods."
Construction on the DPI is expected to start in the next 12 months, starting with the Wells-Wentworth Connector that will link the Loop and Chinatown, according to Related Midwest, the real estate firm overseeing the project. Future plans include adding an additional 10 million square feet of commercial and residential space, as well as a CTA Red Line stop at the corner of Clark and 15th St.
In addition to this $500 million, the University of Illinois has pledged to secure another $500 million from corporate and philanthropic funding to support the statewide network. So far, $230 million has been secured.
A study by the Boston Consulting Group predicted the DPI and IIN will create 48,000 new jobs and generate $19 billion over the next 10 years.