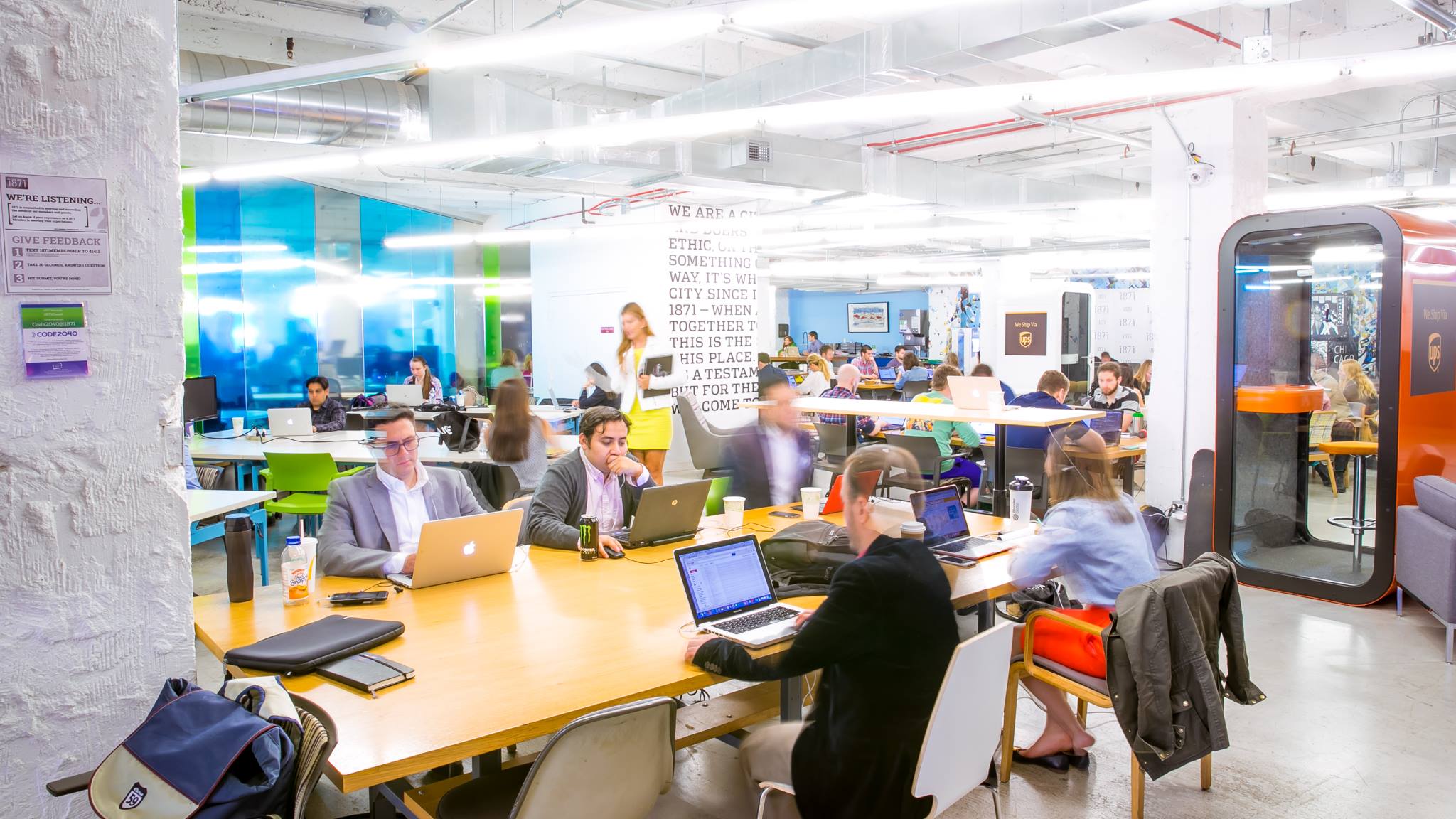 Chicago's digital tech hub, 1871, announced Tuesday that it acquired Illinois Technology Association in an effort to accelerate the development of early stage, growth-stage and enterprise companies in the region.
"ITA has played a major role in the Chicago tech community for years. Their programs are among the best of their kind," 1871 Chairman Larry Eppley said in a statement. "We at 1871 could not be happier to take on and continue the legacy of ITA's mission and their programs."
Co-founded by Illinois Governor J.B. Pritzker in 2012, 1871 was named the No. 1 private business incubator in the world last fall. The hub claims its 650 alumni companies have created more than 11,000 jobs and raised more than $1.5 billion in capital.
ITA has been nurturing the state's tech industry since 2005, focusing on slightly larger companies than 1871. The hope is that, by combining forces, Chicago's tech industry will grow even more.
"We believe this is the right answer for Chicago," Jeremie Bacon, ITA chairman, said in a statement. "Together we can enable collective acceleration across the business lifecycle of tech companies."
1871 CEO Betsy Ziegler told Chicago Inno that, while most of ITA's pillar offerings will remain intact, 1871 and ITA will consolidate programming that overlaps. Since both organizations are nonprofit, no cash was exchanged in the deal. Instead, 1871 is acquiring ITA's principle assets and programs and the two organizations will slowly integrate over the next few months.
"There is so much positive energy in the tech community right now, no shortage of exciting things going on," Ziegler said in a statement. "This is a transformational opportunity and we strongly believe in the power of 'and' combining two great organizations to expand our collective reach and relevance in Chicago, Illinois and across the Midwest. I can't wait to get started."