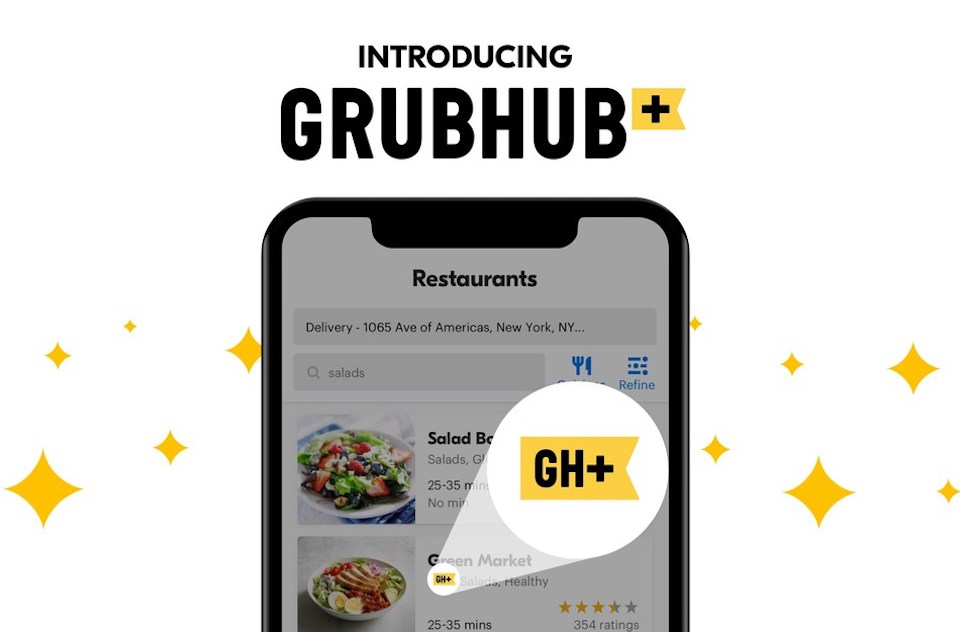 If you order takeout much more than you'd like to admit (no judgments), Grubhub might have a deal worth considering.
The online food delivery startup just announced its new Grubhub+ subscription. For $10 a month, diners can get unlimited free delivery and 10 percent cash back on participating Grubhub+ restaurants. These two deals can end up saving you money if you order on Grubhub a lot or order from restaurants that typically charge significant delivery fees. There's also the added benefit of VIP customer service from Grubhub and early access to "perks" and exclusive offers.
The company is also matching donations when subscribers give through its Donate the Change campaign. Grubhub says that diners donated over $10 million last year through this campaign, which went to No Kid Hungry, a charity looking to end child hunger in America.
"Whether they're trying us out for the first time or order many times a week, diners already love our exclusive Perks," Sam Hall, Grubhub's chief product officer, said in a statement. "Now with Grubhub+, we're excited to dramatically expand rewards while doubling our charitable impact and assisting with our elite support teams. We've pulled out all the stops for this program."
The company is letting users try Grubhub+ for free for a 14-day trial. People who show proof that they participate in another food delivery subscription can get an extra 30 days free. On top of that, Grubhub is giving away the subscription for free to students at the 150-plus universities that the company partners with.
All these free giveaways are a big part of Grubhub's strategy. The company says it aims to offer the most rewards in the food delivery space as a way to attract more customers. Over $200 million worth of rewards were redeemed by its users last year, according to the company, and Grubhub+ is an extension of this effort.
"Generous diner rewards are at the core of Grubhub's competitive strategy. As the only profitable company in our space, we are leveraging our profits to stay laser-focused on having the most restaurants in the network and giving away as much free food as possible," Grubhub founder and CEO Matt Maloney said in a statement. "With the most restaurants and the best loyalty programs, we believe that we have the right formula and are ideally positioned for success."