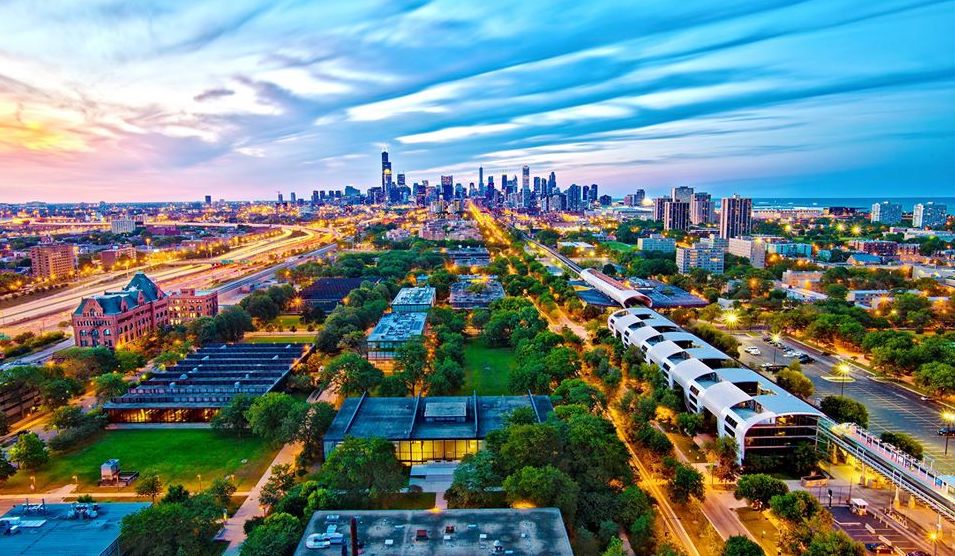 The Illinois Institute of Technology, also known as Illinois Tech, has created a College of Computing in an effort to fuel Chicago's tech industry.
Scheduled to launch June 1, the college will include Illinois Tech's data science, artificial intelligence, cybersecurity, information technology and applied mathematics departments. The plan is to have this college serve not just the tech-oriented students at the university, but also those studying things like business, architecture, design and law. 
"We will create a new way of educating students, both within computing and horizontally across campus," Peter Kilpatrick, Illinois Tech's provost and senior vice president for academic affairs, said in a statement. "Computation and data will be infused into the core of each educational discipline."
The concept for this college was developed in part by Chris Gladwin, a Chicago entrepreneur whose storage startup Cleversafe was housed at Illinois Tech's University Technology Park before being sold to IBM for $1.3 billion. Gladwin also contributed funding to the Illinois Tech Active Computational Thinking Center, which will help facilitate partnerships between the school and local tech companies.
"For years, Illinois Tech has been a key driver of the Chicago economy by empowering its graduates with the skills needed to succeed in tomorrow's industries," Gladwin said in a statement. "This leading approach to computing education is a key component in Illinois Tech establishing itself as a global top-tier university and empowering Chicago to advance to a global top-tier tech city."
Gladwin is also a co-chair at P33, a program dedicated to making Chicago a leading tech city, which also helped develop this new college. The two entities say they plan to work closely together to realize their shared vision of Chicago as a place that both produces tech talent and retains it.
"Illinois Tech and the College of Computing will play a critical role in P33's vision of building a stronger tech economy here in Chicago," P33 CEO Brad Henderson said in a statement. "Through the creation of this new college, Illinois Tech is helping ensure that our local talent pool is among the best in the nation and prepared to tackle the challenges of tomorrow's tech ecosystem."