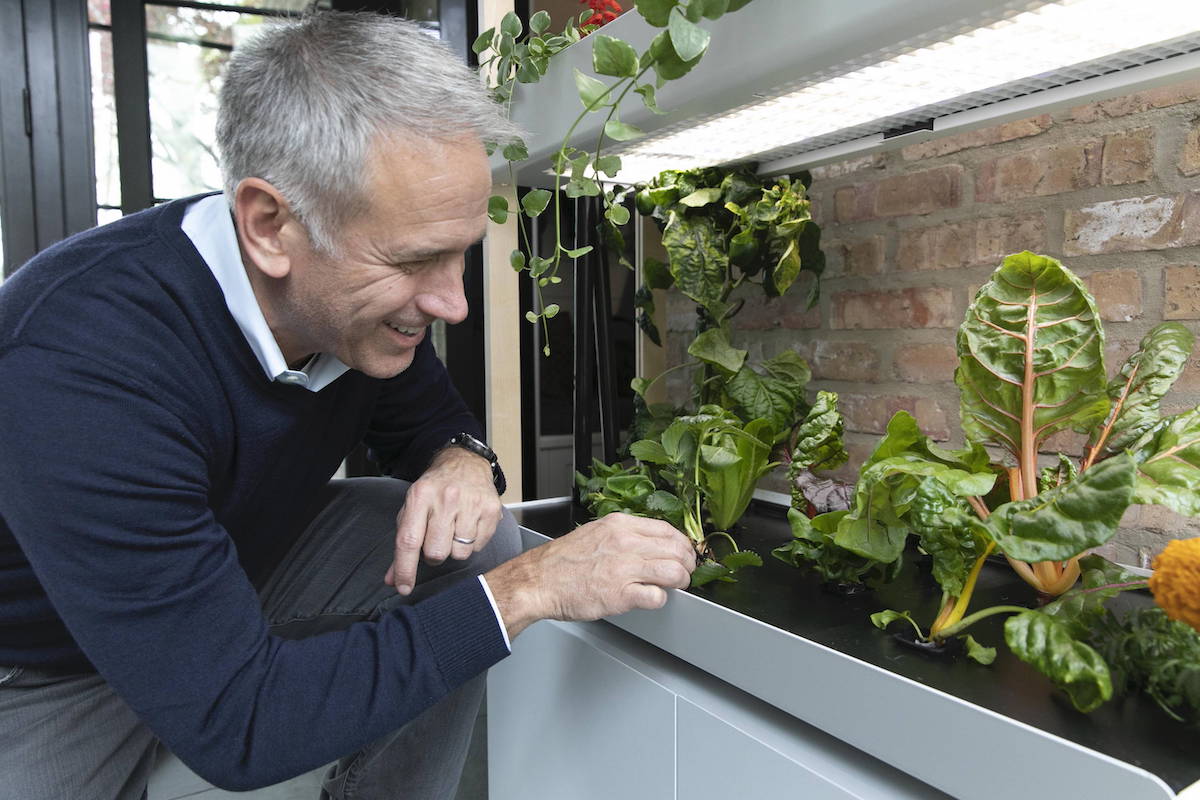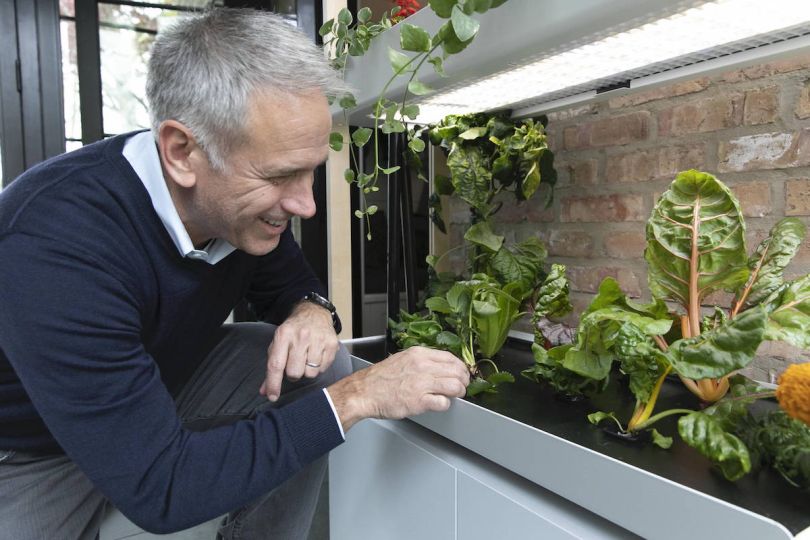 A smart gardening startup just landed seed funding to help it grow.
Rise Gardens announced on Thursday it raised $2.6 million in fresh funds. The Chicago company designs in-home and IoT-connected hydroponic systems that allow gardeners to sharpen their green thumbs without venturing outside.
Customers start by assembling the home garden kit, which requires about 45 minutes and a bookshelf's worth of space. They then add the Rise Gardens plant pods to grow greens, beans, tomatoes or whatever produce they desire. Pods are grown in a reservoir of moving water, which is monitored by a smart water pump. A programmable LED light system switches on and off to give plants the perfect amount of light. And the Rise Gardens mobile app reminds users to water, add nutrients and care for their young buds.
Plants grown in the company's peat moss solution mature about 30 percent faster than their soil-based counterparts, Rise Gardens says. Its water-based system actually uses less water than traditional gardening techniques and results in larger plants, according to the business.
Since its launch in late 2019, the company said it has doubled sales every month, and experienced 750 percent growth quarter over quarter. Over the past two months, at-home gardeners have used the system to plant 6,000 tomatoes, beets, herbs and more across the United States, Canada and Mexico.
Rise Gardens is headed by Hank Adams, a serial entrepreneur who serves on the boards of the 1871 startup incubator, Chicagoland Entrepreneurial Council and the local chapter of the Young Presidents' Association.
Adams said the company's goal was to improve access to nutrition. "We have built a productive and easy-to-use indoor gardening system that consumers love," Adams said in a statement. "They will help us achieve a tangible social impact by improving nutrition for all of our customers."
Rise Gardens did not respond to an interview request from Built In. Its system starts at $550.
True Ventures led the round, with participation from investors Michael Alter, who owns the WNBA's Chicago Sky; Home Chef founder Pat Vihtelic; former 1871 CEO Howard Tullman; and Fieldglass founder Jai Shekhawat. Pamela Roussos, who serves as chief innovation officer at Santa Clara University's entrepreneur program, Doug Fogelson and Lee Rosenberg also contributed.