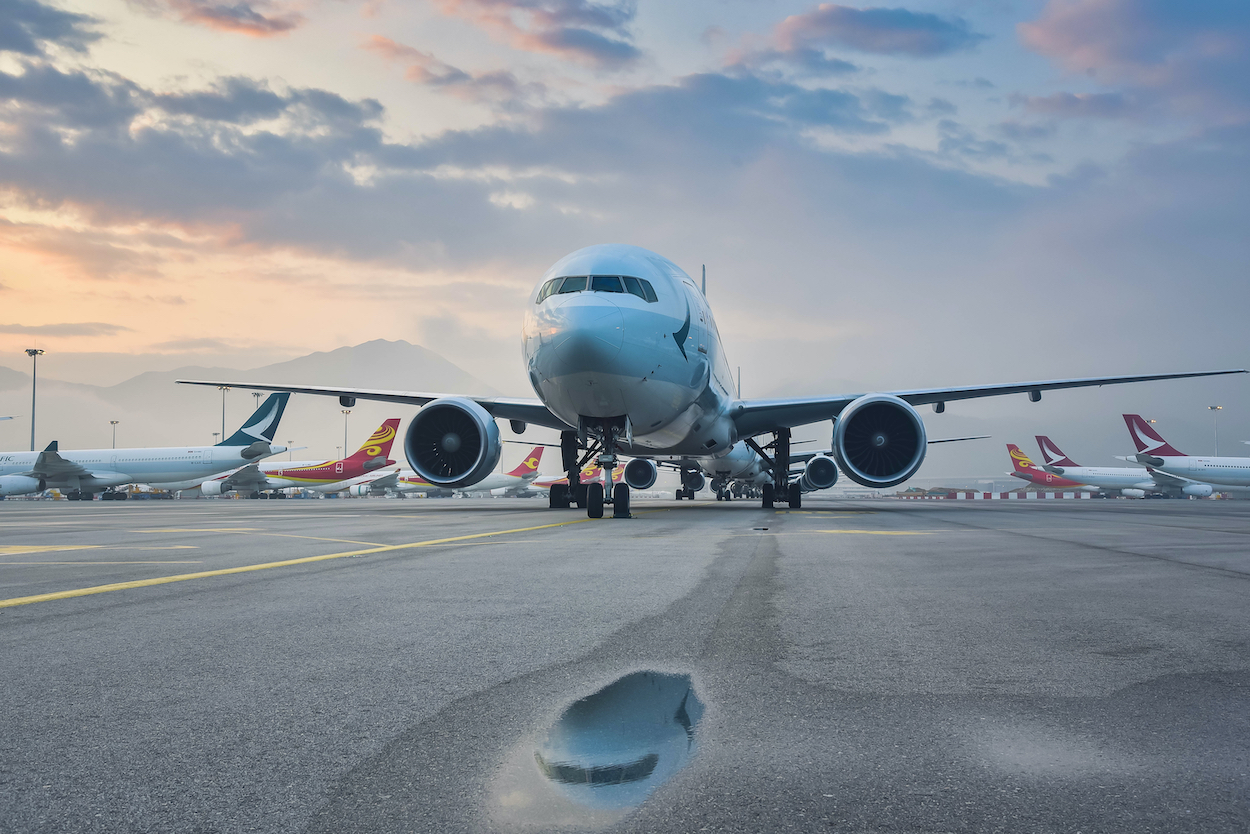 LanzaTech, a renewable energy startup out of Skokie, announced Tuesday it will be launching a new spinout company called LanzaJet to produce sustainable aviation fuel in an effort to  decarbonize in the industry.
According to SKYNRG, planes currently account for about 2 or 3 percent of all man-made global emissions. That number is predicted to reach 22 percent by 2050 if we don't intervene soon. Sustainable aviation fuel (SAF) is meant to be a greener alternative to the fossil jet fuel currently being used. Instead of petroleum, it is made from sustainable materials like biological waste oils, agriculture residue or non-fossil carbon dioxide. The hope is that, by using a more sustainable fuel, the company can clean up this environmentally harmful industry.
The company also announced it has raised $50 million in investments from Canada-based Suncor Energy, Japanese investment firm Mitsui & Co. and Japanese airline All Nippon Airways, as well as a $14 million grant from the U.S. Department of Energy. The money is being used in the construction of a biorefinery plant in Soperton, Georgia, which is projected to produce 10 million gallons of sustainable aviation fuel and renewable diesel for the commercial market annually. Production is expected to begin early 2022, according to LanzaTech.
"This partnership demonstrates our continuing commitment to improving the sustainability of the aviation industry and supports our ambition to be the first in Japan to produce SAF on a commercial scale," Mitsui COO and Managing Officer Toru Matsui said in a statement. "The SAF produced by LanzaJet will support the development of a global SAF supply chain, which has the potential to significantly reduce emissions from aviation and help to create a low carbon society."
LanzaTech was founded in 2005 by Richard Forster and Sean Simpson and is currently led by CEO Jennifer Holmgren. Over the years, the company has become a leader in using methods like gas fermentation, reactor design, machine learning and synthetic biology to develop commercially used carbon recycling processes and sustainable fuels. Last year, LanzaTech closed on a $72 million Series E round, bringing its total funding raised to $350 million.
At the helm of the new LanzaJet will be Jimmy Samartzis, who has spent decades in the industry working for companies like United Airlines, Airlines for America and the International Air Transportation Association. He is also the former managing director at consulting firm Slalom and a current director on the board of Fermilab, a U.S. Department of Energy lab in Batavia.
"The launch of LanzaJet marks a historic milestone in the clean energy transition that is underway globally. I've been a part of many renewable energy and sustainability firsts over the decade, and this one is the most exciting," Samartzis said in a statement. "The commercialization of LanzaJet — built on the shoulders of LanzaTech, Suncor, Mitsui, ANA and with the support of the U.S. Department of Energy — gives our world, and aviation in particular, an important solution in shaping a cleaner future."