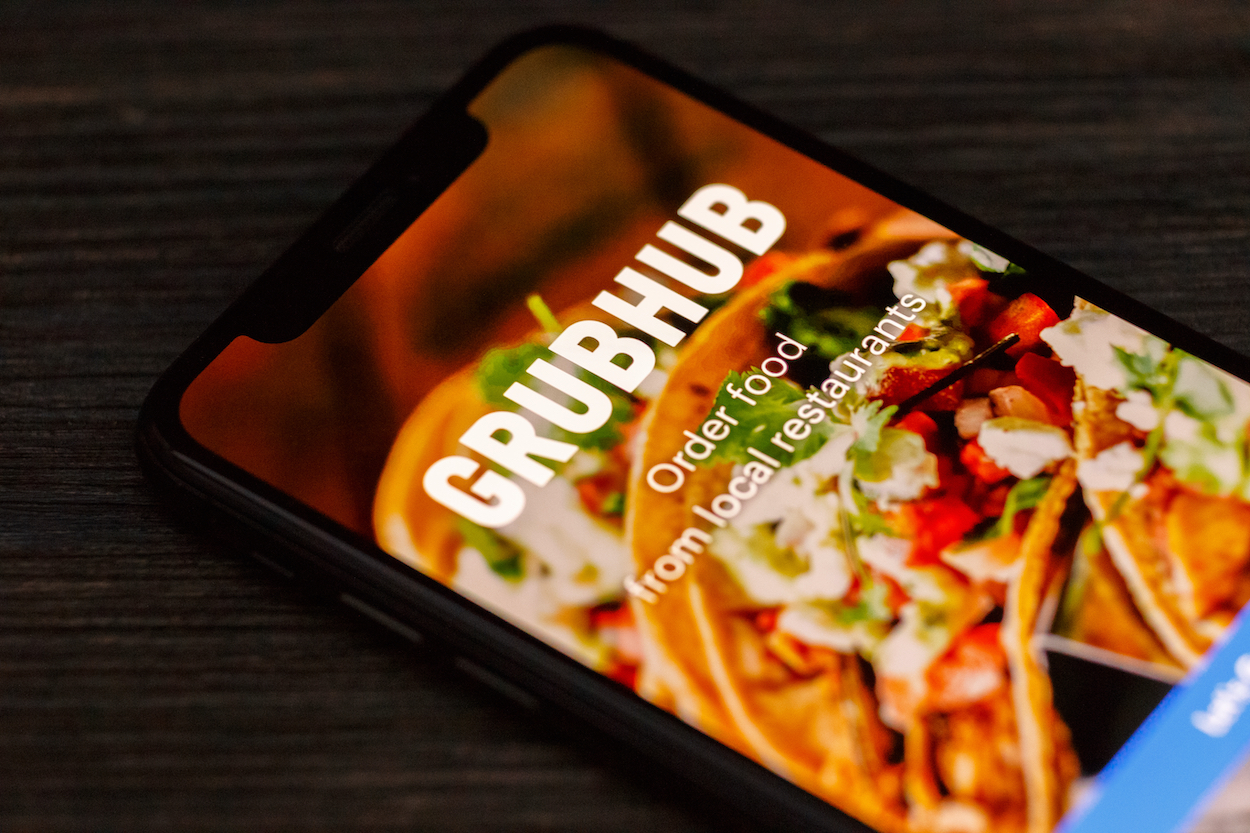 Grubhub has been acquired by Just Eat Takeaway.com, a food delivery company out of Amsterdam, for $7.3 billion, creating the world's largest online food delivery company outside of China, according to the companies.
Rumors that Grubhub might be sold have been swirling around for months, but the Chicago-based food delivery startup "unequivocally" denied them. Then, last month, the company was reportedly in merger talks with Uber. Had this deal taken place, it would have brought two of the top three food delivery platforms in the country, but the deal ran into legal troubles with U.S. lawmakers raising concerns about potential antitrust issues.
The all-stock transaction was announced Wednesday and the plan is for Just Eat Takeaway to own about 70 percent of the combined company. Shareholders at each of the companies still need to approve the deal, which is expected to close in the first quarter of 2021.
In light of this new acquisition, the combined company will be headquartered in Amsterdam and its North American headquarters will remain in Chicago. Grubhub CEO and founder Matt Maloney will join Just Eat Takeaway's board and lead the U.S. office and two unnamed Grubhub directors will join the Dutch company's board.
Just Eat Takeaway was created this year through a $7.8 billion merger between two of Europe's first food delivery companies, Just Eat and Takeaway.com. It currently operates in Europe, Israel, Australia, New Zealand, Canada, Mexico and Brazil. This deal will give the company the foothold it needs to expand in the United States.
"Combining the companies that started it all will mean that two trailblazing startups have become a clear global leader. We share a focus on a hybrid model that places extra value on volume and independent restaurants, driving profitable growth," Maloney said in a statement. "Supported by Just Eat Takeaway.com, we intend to accelerate our mission to be the fastest, best and most rewarding way to order food from your favorite local restaurants in North America and around the world."
The two companies say that, after the deal is completed, they will work with more than 360,000 restaurants globally, serving a total of more than 70 million customers.