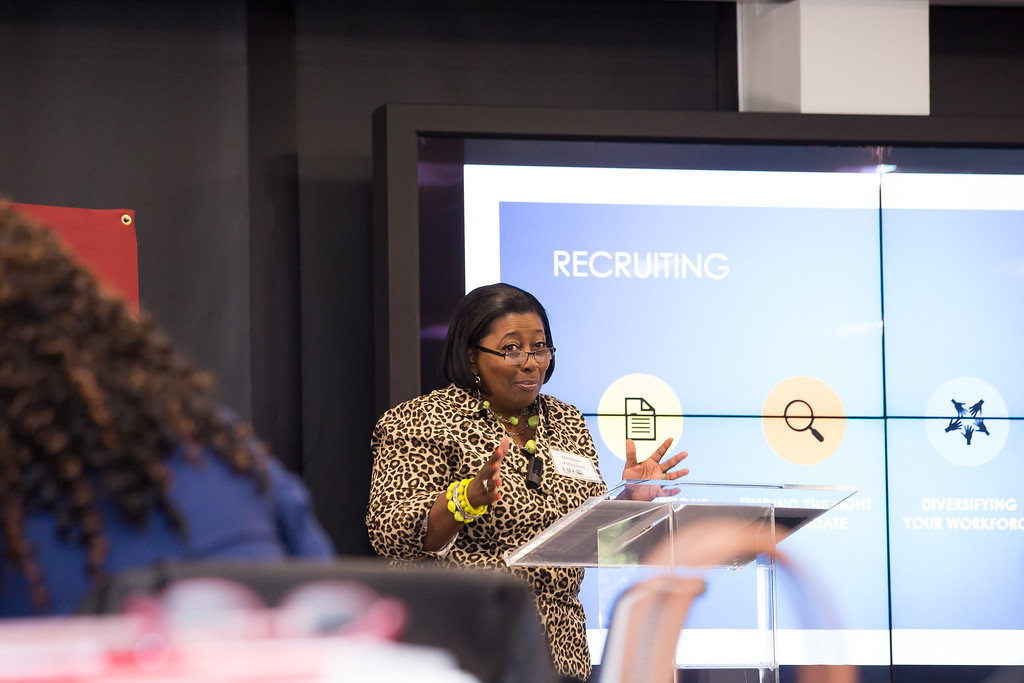 When Delmar Johnson and Shayna Atkins met at a networking conference, the two immediately realized each had what the other lacked.
Johnson brought 26 years of corporate and independent experience as an HR rep to the table. Atkins had experience building technology for larger corporations. Today, Johnson credits each woman's strengths — her interpersonal and operations expertise combined with Atkins' tech connections — with getting their automated HR and finance platform, Delshan, accepted into the WMN-FINtech program, an accelerator powered by 1871 and BMO Harris Bank that is centered on growing women-led startups in fintech.
"We've both bootstrapped our current companies, started from scratch to a certain level, and we're in a position where we already have clients under our independent brands," Johnson told Built In. "We're an HR tech, woman-based company. We just happen to be in the right place at the right time if you ask me."
On Wednesday, WMN-FINtech announced the five startups it accepted into the 13-week program. Experts from 1871 and BMO will coach startups on how to conduct enterprise sales, manage vendors, meet risk and regulatory requirements and more. During the program, attendees will also have the opportunity to pitch venture capital investors. Participants may also have the opportunity to pilot their products with BMO.
Johnson said she was most excited to learn how to craft a pitch investors would be interested in, as well as learn how to market to Chicago's B2B companies and build out a 24-month cash flow. Ultimately, though, she was excited to learn from her diverse cohort.
"We love the fact that they have a strong commitment to strong women in leadership," Johnson said.
In addition to Delshan, the other startups chosen include the New Jersey-based Hope Trust, which provides financial planning for those caring for people with special needs; Plinqit, an app that helps Millennials build financial literacy; Pocketnest, a Detroit-based software system banks can use to customize their financial recommendations; and The Wealth Factory, a D.C.-based app that gamifies financial education.
Ben Schack, head of U.S. digital partnerships for BMO Harris Bank, noted that the five startups all reflected considerations for those with special needs, lower-income consumers, the elderly and more.
"When the people leading companies, designing products and developing solutions represent a diverse population, better, more inclusive customer experiences result," Schack said in a statement.