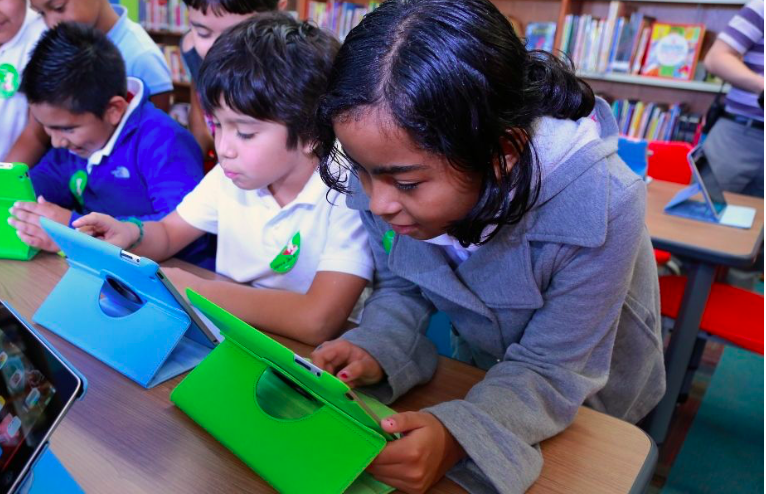 More than 100,000 Chicago Public Schools students will receive free high-speed internet over the next four years through a $50 million initiative paid for in part by Illinois' richest man.
The program, named Chicago Connected, represents the first time the city has offered free internet to students in need, and, nationwide, represents the largest, and longest-term, effort by any city to close the digital divide, according to city officials who announced the program on Thursday. Chicago Connected is bankrolled by influential Chicagoans like the Obamas, billionaire hedge fund manager Ken Griffin, the Crown Family Philanthropies and more. CPS and federal CARES dollars also supported the initiative.
"Michelle and I want every kid in Chicago to grow up knowing even better opportunities than we had," Barack Obama tweeted Thursday. "We're happy to help Chicago Connected reach every kid in the city. This is where I found a purpose and a family — and it'll always be our home."
Although CPS is technically set to reopen next fall for in-person classes, Mayor Lori Lightfoot said students without internet have already been left behind. The city estimated that one in five Chicago students lack high-speed internet.
"If we don't bring that kind of connectivity to those families, we are saying to them that they don't matter, that we don't care if they're left behind," Lightfoot said in a statement. "Equity and inclusion has to continue to be the north star of the city."
City officials analyzed socioeconomic data from the United States Census to find students in need of the internet to complete their classes. Lightfoot said the city also looked at household income, homelessness and students with special education needs. Individuals on the south and west sides of the city, as well as those planning to enroll in summer school, will be prioritized, she said.
The city will begin notifying CPS households of their eligibility for the program on June 29, and aims to connect students before the next school year begins in the fall.
"With ongoing access, every student and their family will be better positioned to pursue a brighter future," Griffin said in a statement.