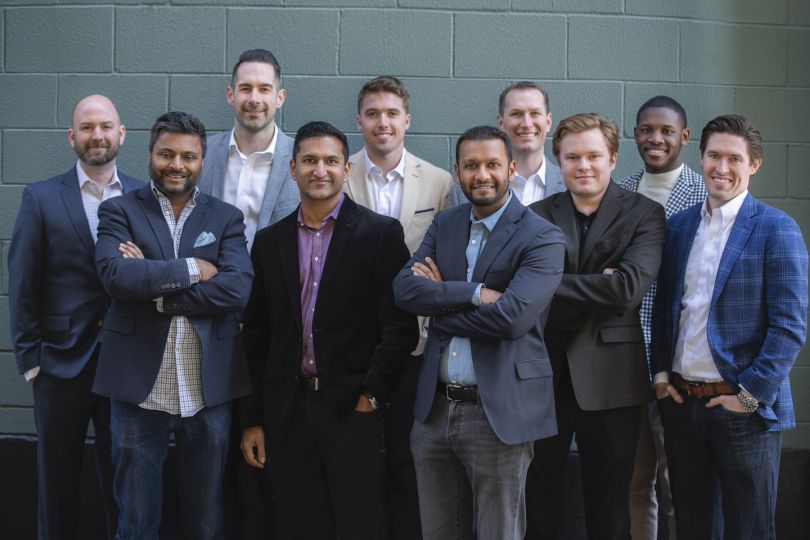 Loud Capital announced on Wednesday a $50 million fund aimed at building a more inclusive Chicago.
The fund, named the Loud Dividend Growth Fund, will include venture debt, life settlements and early stage equity investments. These unconventional investment vehicles will allow the Columbus, Ohio, company to provide investors faster returns in a diverse set of companies, said Nishad Parmar, senior partner and chief investment officer.
"I have not seen other VCs take this approach," Parmar told Built In.
Typically, Parmar said venture capital companies aim to grow their funds after each exit. With the Loud Dividend Growth Fund, Parmar said Loud will keep the fund about the same size after each investment. Although the fund has a 10-year life cycle, Parmar said it will provide investors with year-over-year payouts.
Parmar hopes this will open investment to individuals who don't have the means to wait for the typical, eight-year venture returns. He also hopes to spend the cash on local companies typically out of the sight of venture eyes.
"We're looking at communities around Chicago that don't typically see access to capital, or access to even marketing their business, their product and their service, to get them in front of an audience," Parmar said.
The Loud Dividend Growth Fund will begin fundraising in a few weeks. In addition to building the new fund, the venture capital company is also aiming to grow its Pride Fund 1 in Chicago.
Launched in January, the $10 million Pride Fund invests in founders who identify as LGBTQ+, as well as startups that serve the LGBTQ+ community. Many are never invited to the pitch table, said Wolf Starr, CEO of Atlas Partners and managing partner of the fund. Less than 1 percent of U.S. venture capital goes to LGBTQ+ entrepreneurs.
Although the United States Supreme Court ruled last week that employment discrimination was unconstitutional, Starr said investment in LGBTQ+ founders is still more critical than ever. He worries the ruling will cause activists to lose momentum in promoting and funding LGBTQ+ founders. Loud is working with Equality Illinois and other organizations to grow its local presence.
"When marriage equality passed, a little bit of the funding toward that effort, people felt as though it was resolved and that sort of took things back a little bit," Starr said. "We're seeing a little bit of that right now. By us bringing in this venture approach, it's not just making a contribution, we're being able to grow the community."