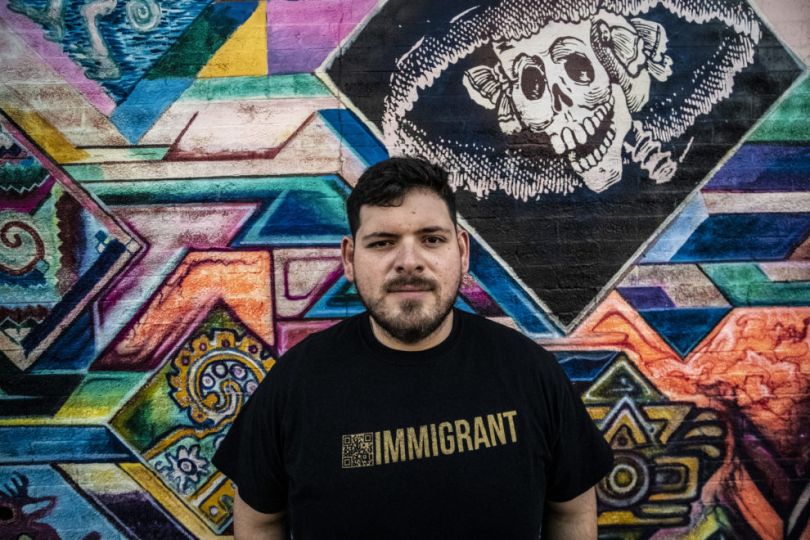 When Ruben Flores-Martinez was growing up in western Mexico, a flea market would materialize outside his window every Saturday.
Sellers would build their tents from scratch, using sticks and linen they brought from across Guadalajara. Some would change up their products from week to week, selling everything from shoes to toys, while others would stick with making the same tacos for years on end.
Today, Flores-Martinez credits these sellers with inspiring his startup.
"My goal in life really is ... [to] enable somebody that has that million-dollar idea," Flores-Martinez told Built In. He aims to "make it faster, easier, more accessible for them to actually turn that idea into a side hustle and eventually a lifestyle."
In January, Flores-Martinez founded Cashdrop, a Chicago startup that helps businesses set up a free mobile storefront in less than 15 minutes. Today, the business raised $2.7 million. The seven-person company plans to spend the seed funds on hiring about seven content creators and growth executives.
Flores-Martinez said he feels like a minority within a minority. "One percent of all venture capital goes to Black and Latino founders," Flores-Martinez said. "I know the uphill battle of having to work twice as hard to get half as far as everybody else in this country."
Flores-Martinez moved from Guadalajara to the United States when he was 13 years old. His family had friends who lived in Wisconsin and, after receiving a six-month tourist visa, hopped on a plane and flew into Milwaukee. Then they overstayed their visas.
Flores-Martinez did not realize that he lacked documentation until it was time for him to attend college. Although he received several scholarships, he was unable to accept any of them because of his immigration status. Instead of living out his dream of attending the Massachusetts Institute of Technology, Flores-Martinez stayed home and worked in a factory with his dad.
"All of a sudden you go from being this kid with promise to just a statistical casualty," said Flores-Martinez, who has since become a U.S. citizen. "It really hits you very hard."
In his free time, he helped his girlfriend prepare for her first semester at college. All the while, he reflected on why his parents came to America: to give him a better life. Flores-Martinez decided not to give up on his dream of becoming a computer scientist. He started watching YouTube videos and taught himself to code.
"I was just determined," Flores-Martinez said. "I said, 'Look, I'm not gonna let a piece of paper determine my worth in life.'"
Flores-Martinez started picking up side projects, helping individuals build websites and launch mobile apps. He noticed how difficult the path to e-commerce was for many businesses, with sellers lacking the technical skills to create a digital storefront or forced to pay high commissions to use restaurant delivery apps. Many business owners simply asked customers to pay them via Venmo, which is technically against the company's terms of service.
He realized that merchants needed "something that has the simplicity of CashApp, but it's got the power of Square."
Cashdrop was born. Instead of placing the operational burden on businesses, the app charges consumers who buy products through Cashdrop a 5 percent transaction fee. Flores-Martinez said he believes this differentiates the app from competitors.
The company currently counts more than 200 businesses across the U.S. as customers, with merchants ranging from independent artists to "a $15 million-a-year food hall in West Palm Beach," Flores-Martinez said.
"The magic happened for us ... when we rethought how the internet economy functions, and at [whose] expense," Flores-Martinez said. "We want to evolve that model into a new way that really enables the next generation of businesses to thrive."
Harlem Capital led the round, with participation from Founder Collective, Long Journey Ventures and M25. Individual investors Cyan Banister, Scott Belsky, George Strompolos and Michelle Phan also contributed.