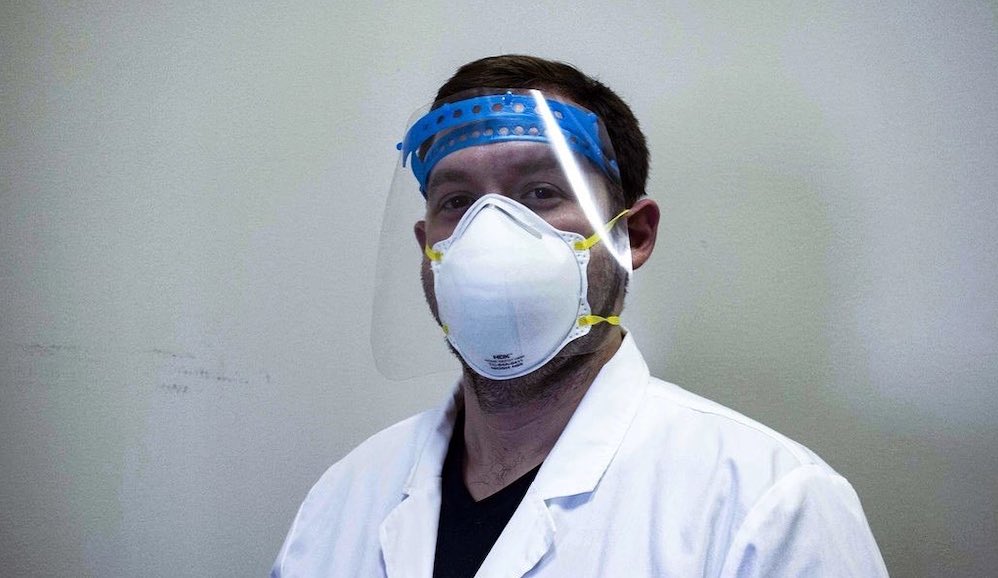 Skokie-based startup Azul 3D announced Monday that it raised $12.5 million in fresh funding, which it will use to advance its proprietary 3D printing technology and launch its first commercial printers.
The oversubscribed round was backed by a growing investor pool including Louis A. Simpson, the former CIO of Geico and founder of SQ Advisors; former 3D Systems chairperson Wally Lowenbaum; former CEO of Stratasys Direct Manufacturing Joe Allison; and Hugh Evans, 3D Systems' former senior VP of corporate development. This brings Azul 3D's total funding raised to more than $20 million.
This news comes on the heels of an $8 million round the company announced in May, which it used to 3D print much-needed personal protective equipment (PPE) for hospital workers, prison workers, first responders and members of the Navajo Nation.
Now, Azul 3D's HARP printers can produce 1,000 medical face shields per machine during a 12-hour work shift, a clip that co-founder and CTO David Walker says has allowed the company to stay ahead of the surge in demand for PPE.
"One of the reasons we're doing so well is because our technology offers a solution to unexpected surges in demand and supply chain bottlenecks that occur during global crises, such as in the current pandemic," Walker said in a statement. "With the ability to manufacture nearly anything quickly and on demand, we can meet these unexpected needs as they arise to quickly fill the gaps in the supply chain."
Looking ahead, co-founder and chair Chad Mirkin said in a statement that the nature of HARP's "paradigm shifting" and economical design will allow it to be used to manufacture more goods across other industries. More news on this front will be announced in the "very near future."