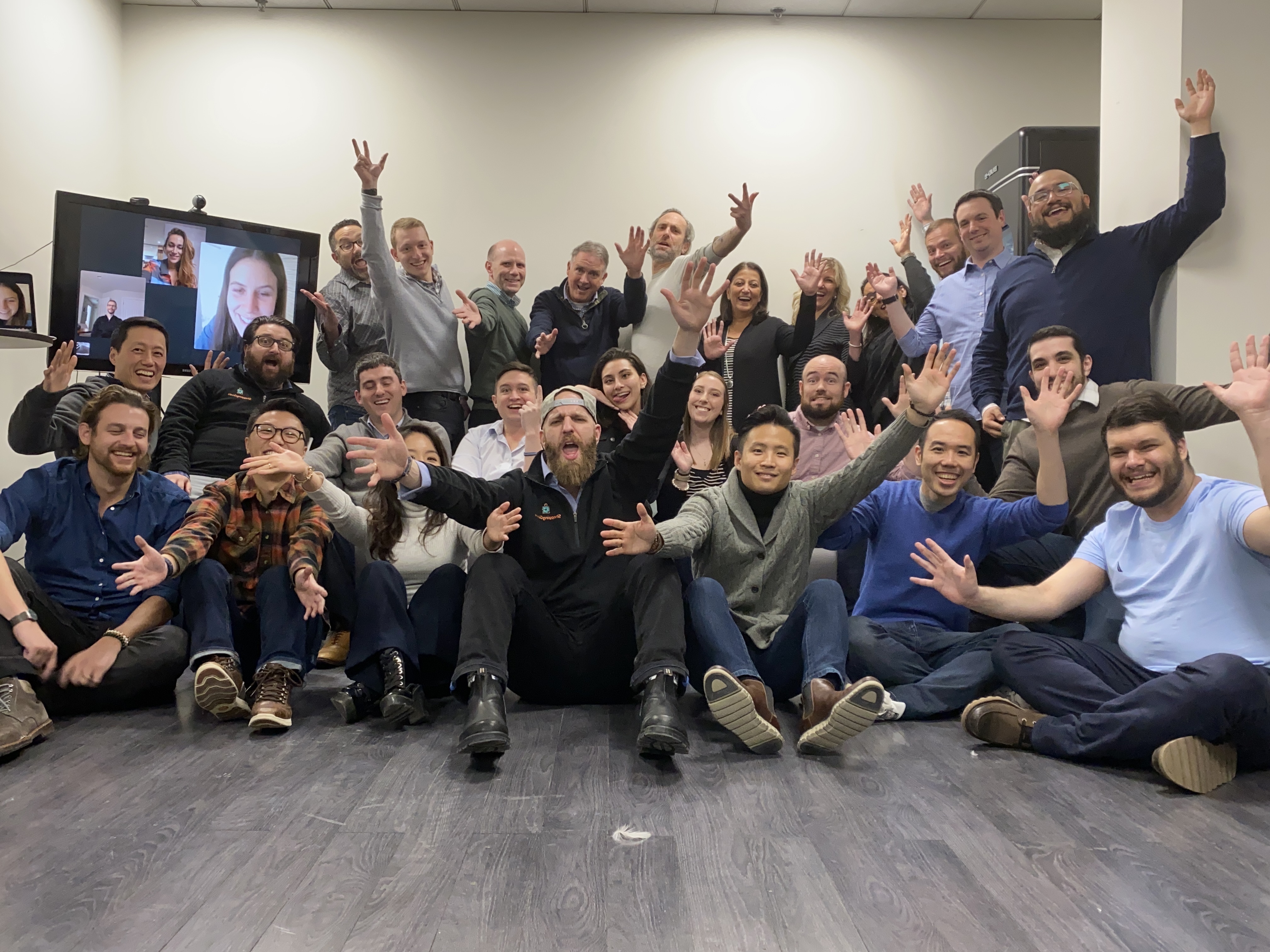 ShoppingGives wants to make giving as easy as getting.
On Tuesday, the Chicago-based donations platform announced it raised $5.5 million in seed funding, which CEO Ronny Sage plans to spend on continuing to grow ShoppingGives. As the COVID-19 pandemic continues to shift brick-and-mortar sales and marketing online, and drive heightened consumer consciousness into the kind of businesses they're supporting, Sage said demand for ShoppingGives has skyrocketed. By the end of 2020, he said the startup's revenue is set to increase 1,000 percent year over year.
"Our vision is that every purchase is a moment of impact, and that, in building a gifting economy, that we will be at the center of every transaction," Sage told Built In.
Founded in 2015, ShoppingGives launched as its current iteration three years later, and now provides a Shopify integration retailers can use to enable both business and consumer giving. If a shopper buys a pair of shoes from Kenneth Cole, for example, ShoppingGives processes a nonprofit donation on the part of the retailer, in addition to offering the customer the option to give to an organization of their choice.
Once the sale is processed, the startup then feeds any shopper donation data back to their retail customer, allowing the client to use it to create personalized marketing materials, for example. The startup also offers marketing services to its retail customers. The startup now provides its social impact commerce platform to more than 1,400 customers, up 148 percent over last year, and 1.5 million nonprofits are listed on ShoppingGives.
"Consumers, especially Gen-Z and Millennials, are looking for value alignments, they're looking at the people behind the brand," Sage said.
The company charges retail customers a fee for every sale processed, as well as offering a subscription service. All donations are completed in their full amount, Sage said.
In six months, the startup aims to bring its tech in-store, as an integration through point-of-sale systems, as well as expand its e-commerce integrations to providers like Magento, Salesforce and BigCommerce — companies beyond simply Shopify. In five years, Sage said he aims to integrate into industries beyond retail.
"We look at ourselves as at the intersection of fintech and martech," Sage said. "I look at us integrating with financial services institutions. Whether it be your bank, or your mobile wallet, where you can create impact from anywhere."
To support growth, the 11-person company plans to add another 12 people by the end of the year, and is hiring developers, product managers, marketers and more. ShoppingGives has so far raised a total of $8.2 million.
Caffeinated Capital led this seed round, with participation from Tuesday Capital, SciFi VC, Background Capital, Red Dog Capital, 20VC, Global Founders Capital, Big Future Fund, Rogue Capital, Night Capital, Manresa Ventures and Sugar Capital.