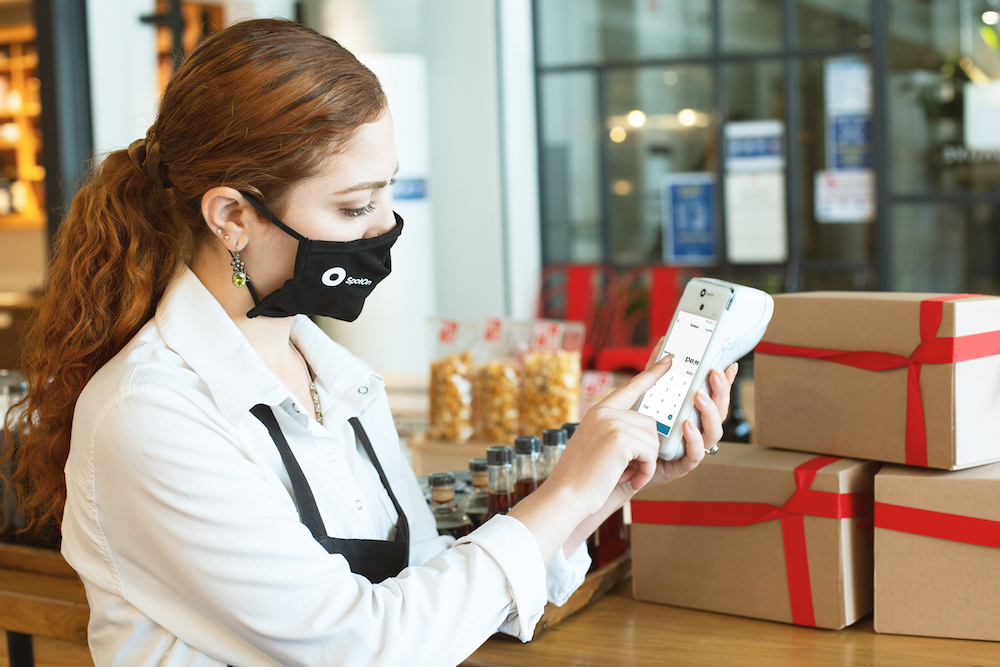 On Wednesday, payment processing startup SpotOn announced that it raised $60 million in a Series C funding round led by DST Global.
This new funding round comes just six months after its $50 million Series B round in March. But needless to say, a lot has changed since then.
SpotOn develops hardware and software to help facilitate point-of-sale transactions for small- to medium-sized businesses like restaurants, bars, brick-and-mortar retail shops and salons. These businesses have been hit especially hard by the COVID-19 pandemic and subsequent lockdowns. As a result, many have had to go out of business.
Since these businesses are SpotOn's main customers, this looked like bad news for the startup. And at first, SpotOn felt the effects, with sales dropping in April. But those sales numbers bounced back in May and soon after the company was hitting new records.
SpotOn offers a whole ecosystem for its customers to process payments, which goes beyond just building payment terminals. SpotOn can also help its customers build websites, launch online marketing campaigns, handle reviews and more. It was these services that proved to be a boon as restaurants and retail shops had to adjust quickly to operating mostly online.
"It puts a lot of pressure on you if you really care about your merchants. There were days we were working 14 hours straight to offer things like online ordering. We had to create all these products just so they could survive," co-founder and product head Doron Friedman told Built In. "We went from processing a small amount of online ordering to handling millions and millions of dollars in transactions a month later."
SpotOn soon recognized this pattern, and invested its resources into developing more tech-enabled omni-channel products. This year, the company was able to offer services like SpotOn Reserve, which handles taking appointments and reservations. It can also text a customer when a business is ready for them, so the customer doesn't have to wait idly in line. This sort of technology can be a big help as businesses have to operate with capacity restrictions and follow social distancing guidelines.
The company is also beta testing programs that allow retail locations do local delivery. While restaurants have been offering local delivery services for a while, SpotOn wants to help brick-and-mortar retailers do the same.
SpotOn is headquartered in San Francisco but its tech and product team is based in Chicago. The company has been steadily growing its Chicago team over the past few years, with about 25 people hired in the last month alone. Right now the company has about 10 open roles, but a spokesperson for the company told Built In that it plans to double its Chicago team in the future. SpotOn is currently in the process of expanding its Chicago office space to make room for all of these new and future employees.
The company is also expanding globally as well. SpotOn has grown to more than 1,000 employees over the past three years and anticipates reaching 1,500 employees by the end of next year. In addition to its San Francisco and Chicago locations, the company has offices in Mexico City, Detroit, Denver and Krakow.