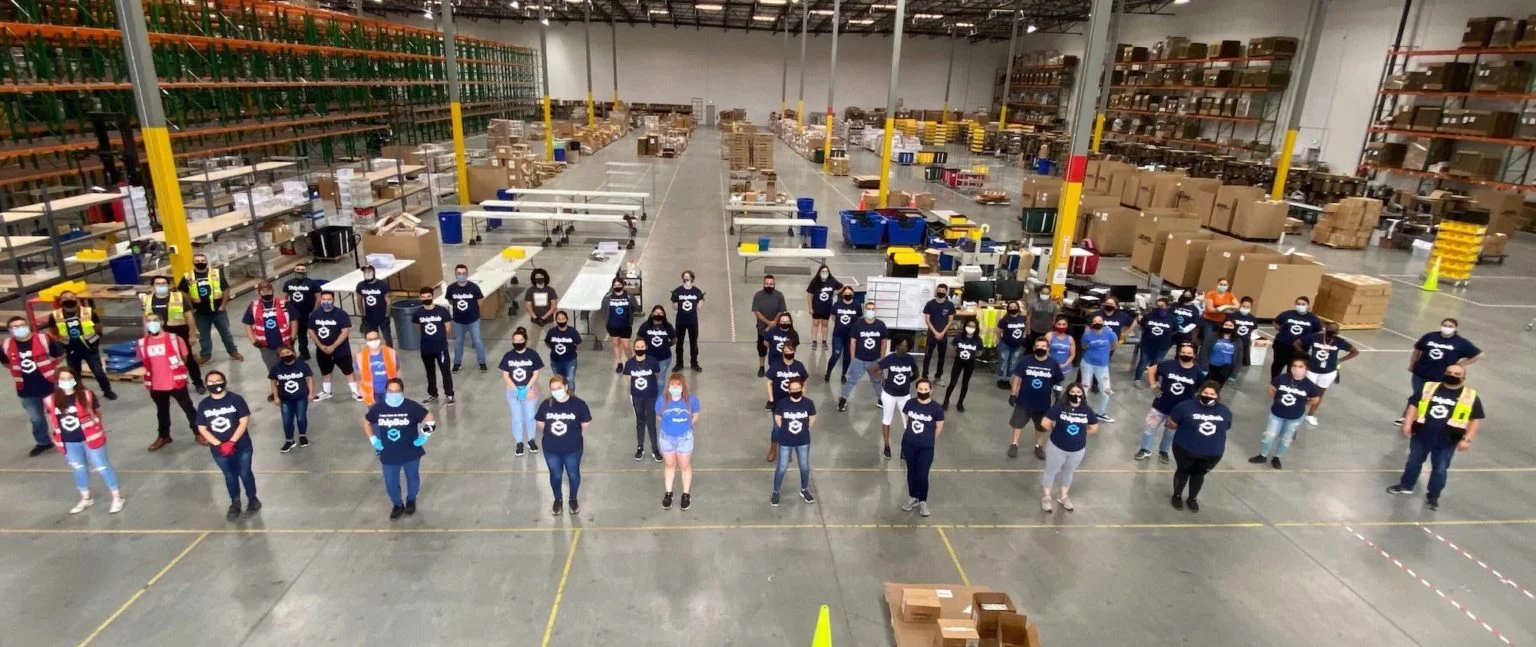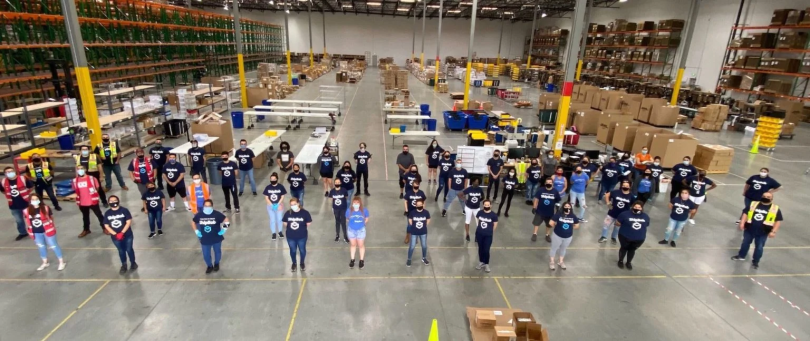 Seven years ago, Dhruv Saxena was just a guy standing outside a post office asking people if he could ship their packages. Today, he's the head of a more than $1 million delivery darling named ShipBob.
On Monday, Saxena's Chicago startup announced it raised $68 million, which he plans to spend on developing ShipBob's software, opening more fulfillment centers and staffing up. The COVID-19 pandemic has accelerated demand for ShipBob, he said, to the point that the company is on track to generate $100 million in revenue this year.
"We've been doing peak-Black-Friday-type volumes since the second quarter of 2020," Saxena, who is CEO of ShipBob, wrote in an email to Built In.
Founded in 2014, ShipBob now counts more than 3,600 small businesses as customers, with direct-to-consumer brands relying on ShipBob to deliver orders, manage returns, offer custom financing options and more. The startup integrates with e-commerce platforms and marketplaces like Amazon, BigCommerce and Shopify. Before sending out orders, ShipBob scans delivery fees at DHL, UPS and the United States Postal Service to determine the best price.
The startup's biggest competitors are individuals who try and do it all themselves, Saxena said, storing and packing items in their homes, and then running to the post office when they're ready to ship.
"ShipBob has to convince merchants that outsourced fulfillment is the best way to scale," he said.
In addition to managing logistics, ShipBob also offers customers like TB12 — football star Tom Brady's lifestyle brand — storage space inside one of its 10 fulfillment centers. The company's homegrown tech manages the warehouse operations inside these spaces, with workers relying on ShipBob's own algorithms to determine where products should be stored and the order in which they should be picked.
"This helps us to improve the efficiency of the fulfillment centers, which makes our fulfillment operations cheaper for our merchants," Saxena said, adding that building its own tech stack also makes it easier to quickly deploy its software in new facilities.
The company has opened six new fulfillment centers since April. ShipBob plans to open at least two more fulfillment centers in the U.S. this year, and another 10 in North America, Australia, Asia and Europe in 2021. The startup also plans to spend the Series D funds on tweaking its warehouse management system, adding temperature controls to its fulfillment centers and the capability to complete business-to-business deliveries.
These new tech features will require an upgraded tech team, Saxena said. The more than 600-person startup is currently hiring across all teams, with a focus on building out its engineering and product group. The company plans to hire up to 75 software engineers, dev ops and release engineers and product managers over the next two years.
The Series D round brings total investment in ShipBob to $130.5 million. SoftBank Vision Fund led the round, with participation from Y Combinator, Menlo Ventures, Hyde Park Venture Partners, Hyde Park Angels and Bain Capital Partners.